Around bearded 300 contestants showed up in hopes of winning a prize in one of 18 categories like best full groomed beard, partial beards (which includes sideburns, van dykes, goatees and soul patches,) and freestyle, where anything goes.
The large number of categories combined with a limited time frame forced organizers to shave time wherever possible. OregonLive.com columnist Jamie Hale said the co-emcee, Byron Beck, a blogger, got frazzled trying to keep things smooth like a baby's bottom.
"At 5:40 Beck told the crowd the event would end at 6, despite there being two categories and the overall vote still remaining. What was supposed to be a well-organized facial hair competition had turned into a race against the clock. The crowd booed as two competitors rushed late onstage during the Garibaldi preliminaries, nearly forcing a recount. Beck seemed panicked as he tried to hurry it along. "Come on, come on, come on, you guys! We gotta go, go, go!" he yelled into the mic.
At Saturday's event, Madison Rowley, the winner of the Garibaldi category, which honors the Italian patriot with prominent whiskers, won the grand prize over MJ Johnson by -- you guessed it -- a hair.
Known as competitive bearding, facial hair face offs started in Germany in the 1990s.
"I don't think [World Beard Championship organizer Phil Olsen] was being very intelligent when he chose to use that name in Portland," WBMA president Hans Hamrin told the Los Angeles Times. "He has made a lot of enemies now, especially among the Germans since they started this whole [facial-hair competition] thing back in 1990 and 1995. They are very angry."
Check out the fine facial hair of the contestants:
Taylor McKibben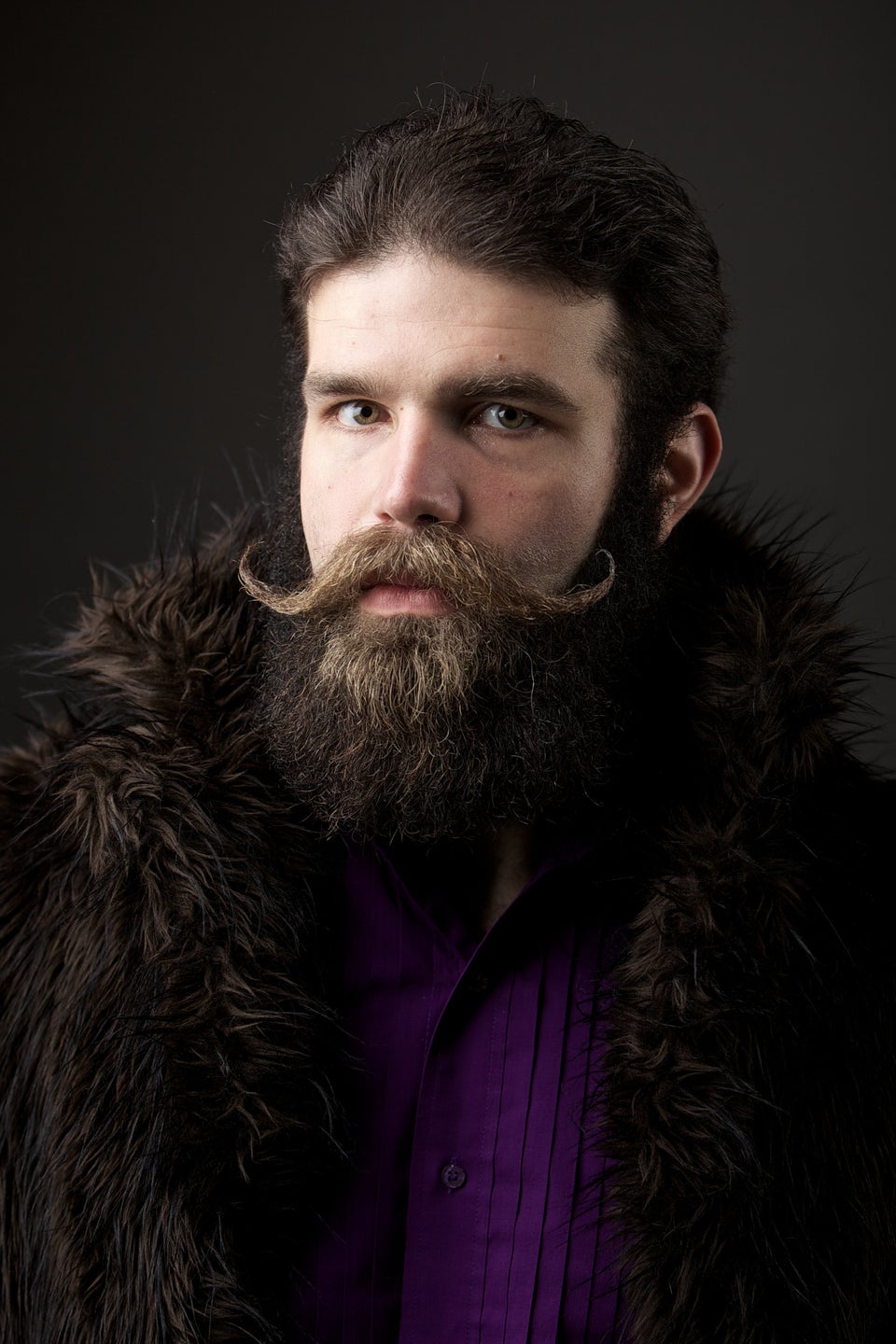 Craig Mitchelldyer/AP Images for Just for Men
Keenan Bohach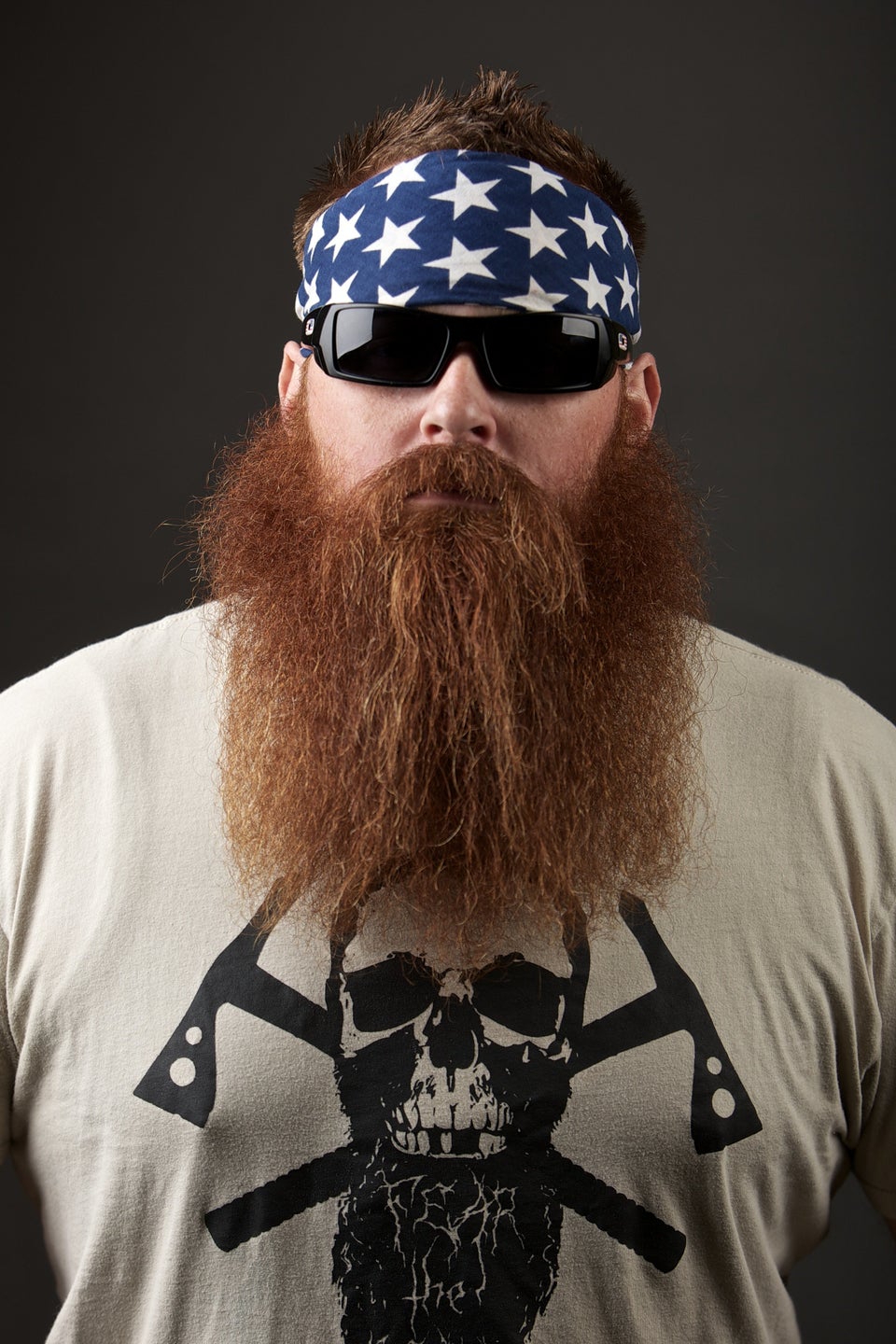 Craig Mitchelldyer/AP Images for Just for Men
Josh Seehorn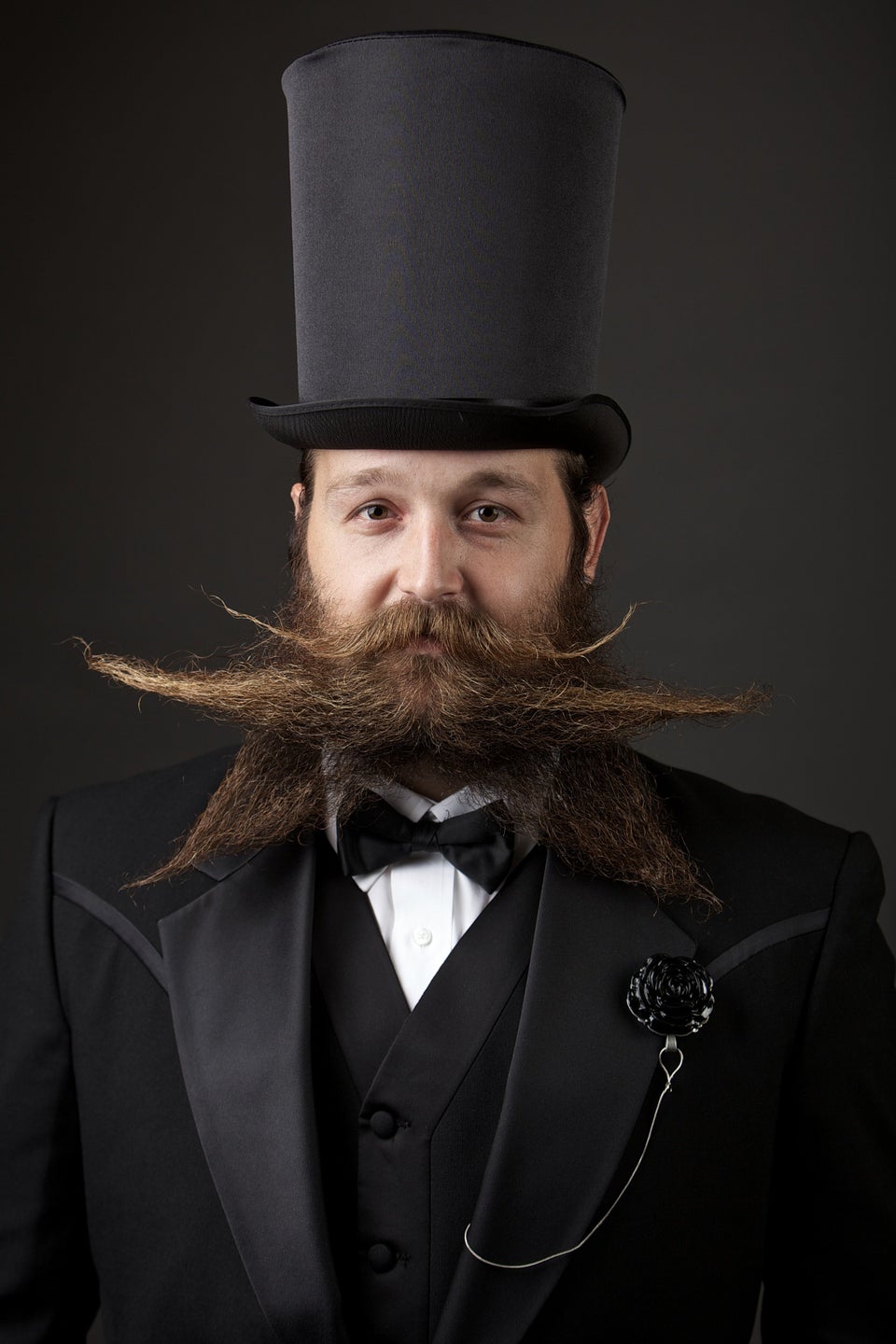 Craig Mitchelldyer/AP Images for Just for Men
Roberto Campos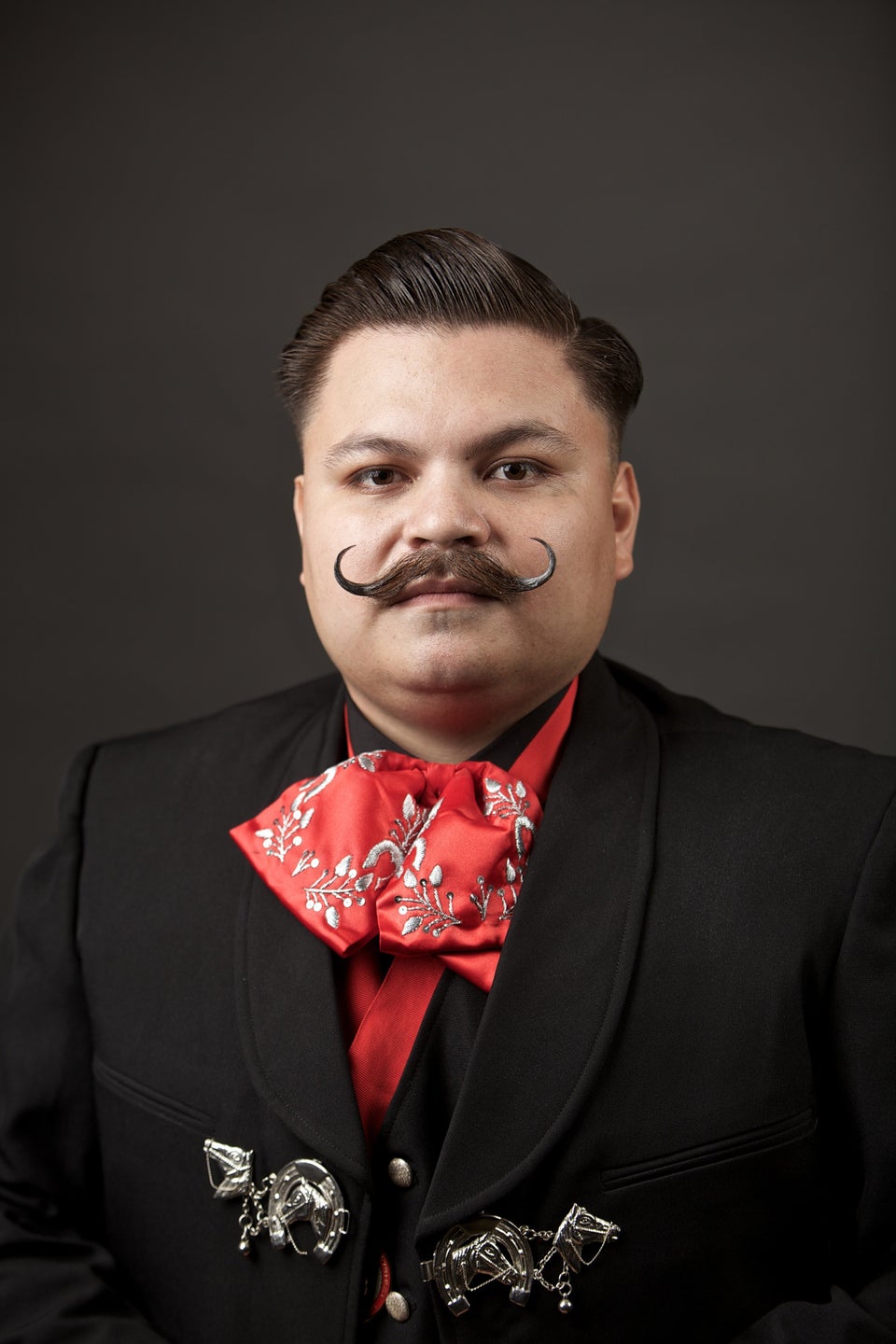 Craig Mitchelldyer/AP Images for Just for Men
Madison Rowley (Grand Prize Winner)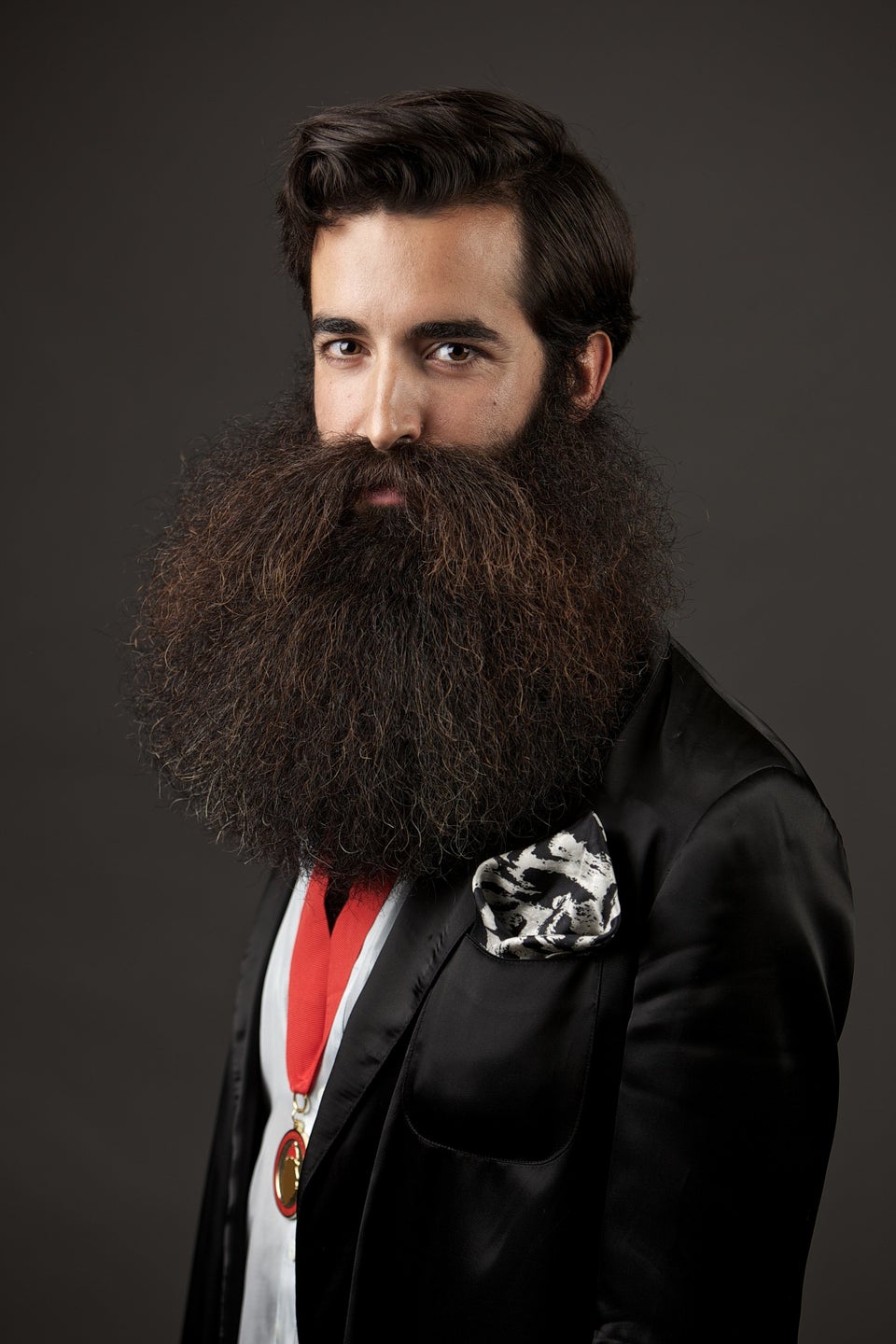 Craig Mitchelldyer/AP Images for Just for Men
Burke Kenny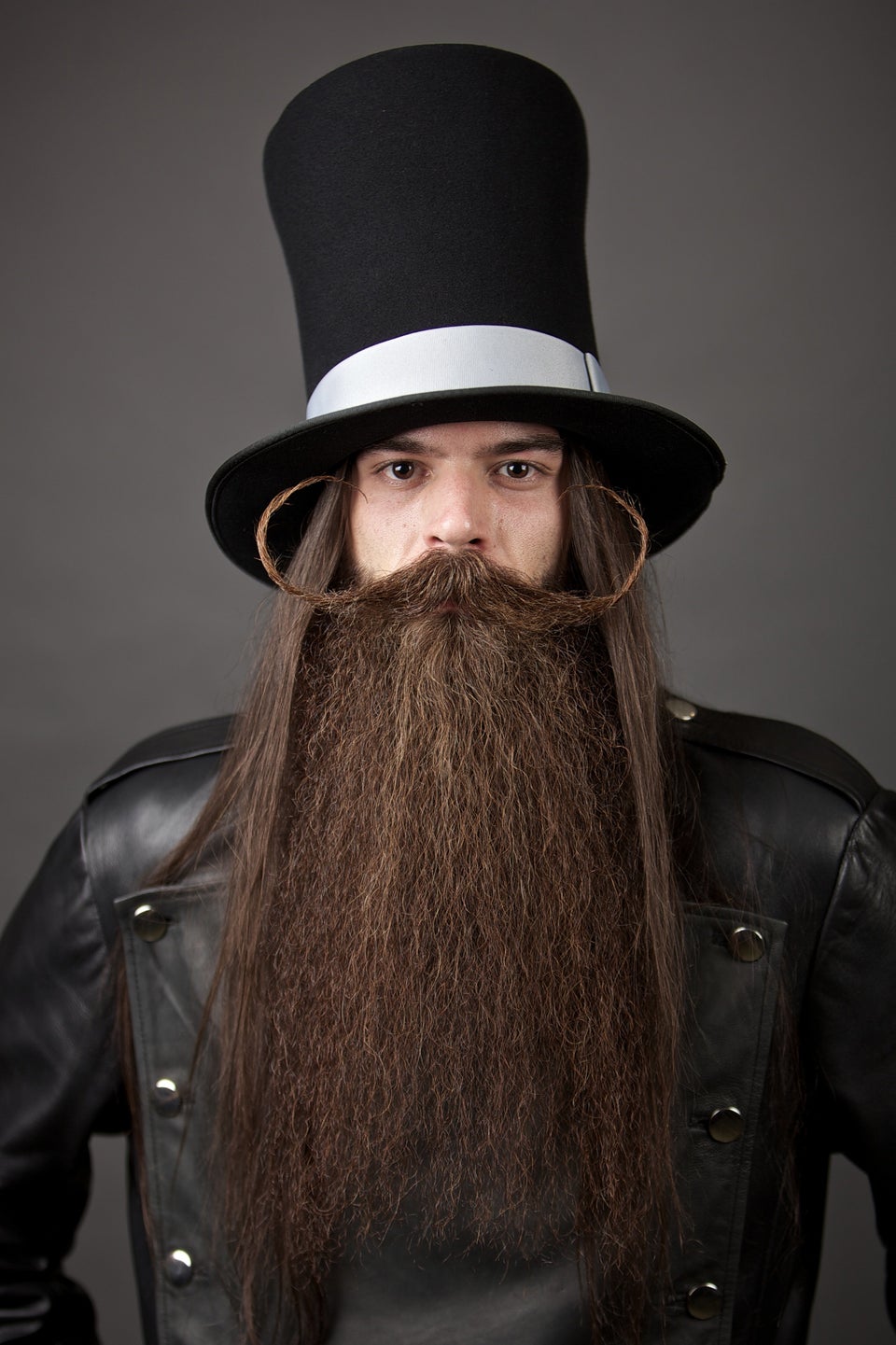 Craig Mitchelldyer/AP Images for Just for Men
Aaron Calihan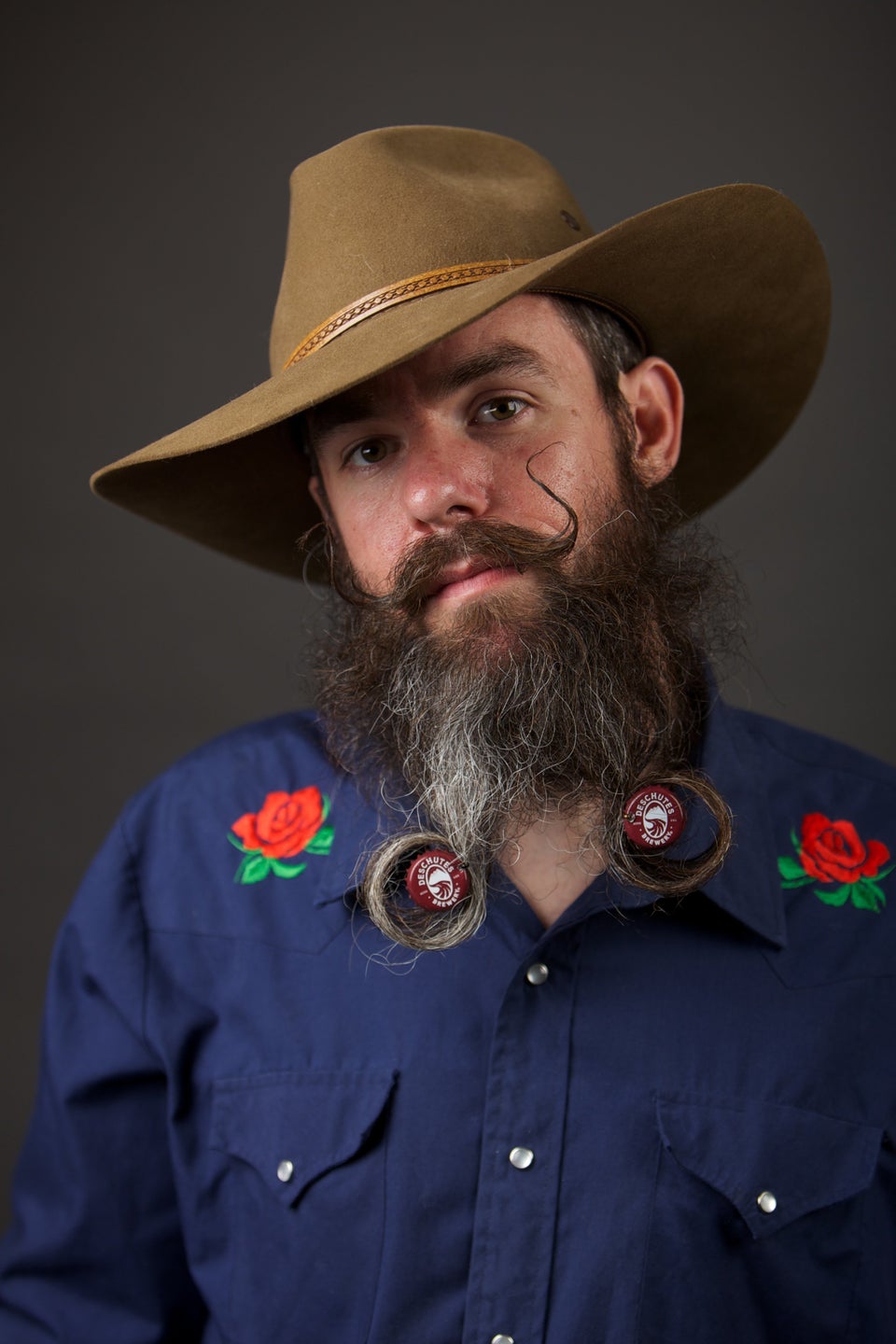 Craig Mitchelldyer/AP Images for Just for Men
Luke Shuler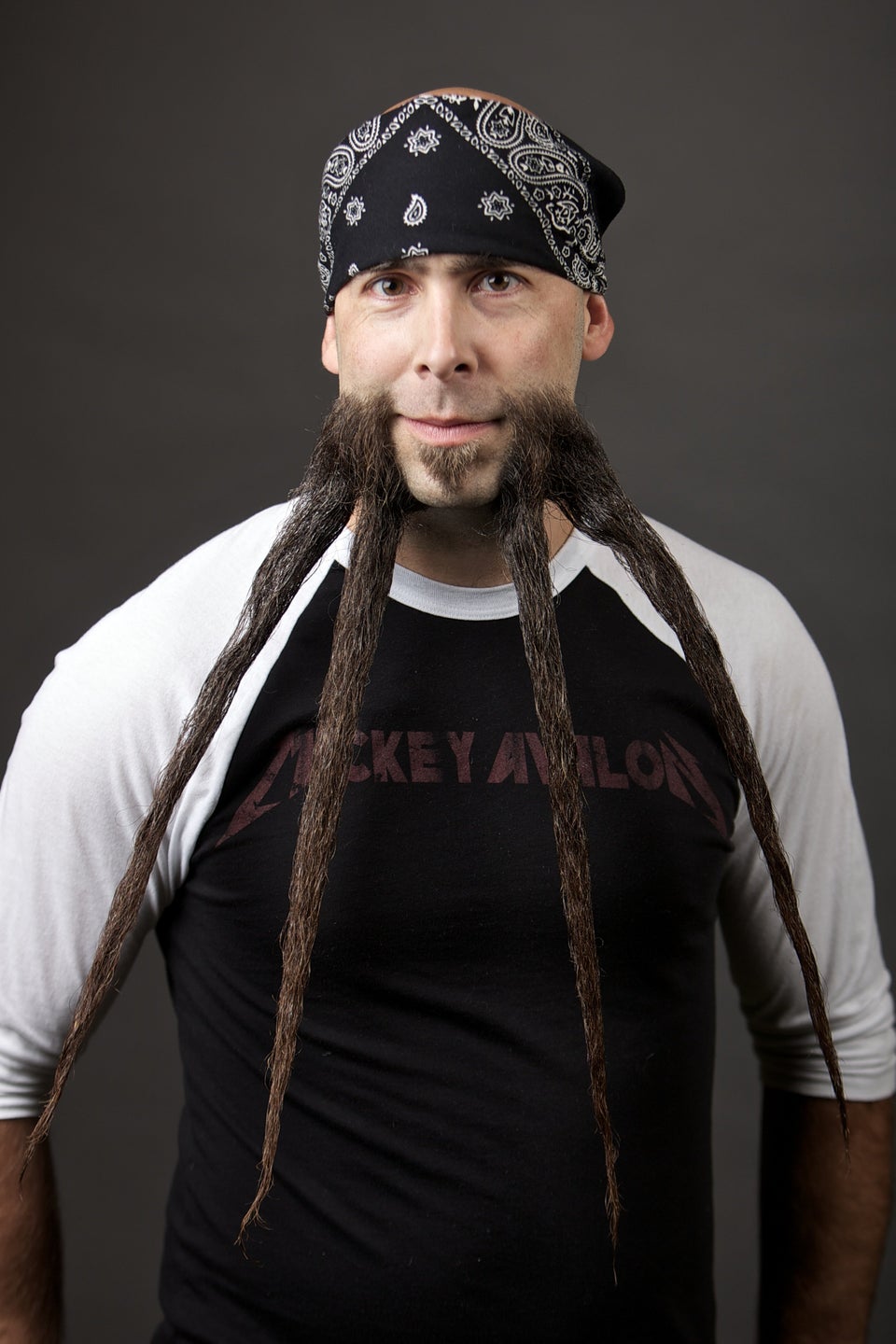 Craig Mitchelldyer/AP Images for Just for Men
Kevin Riordan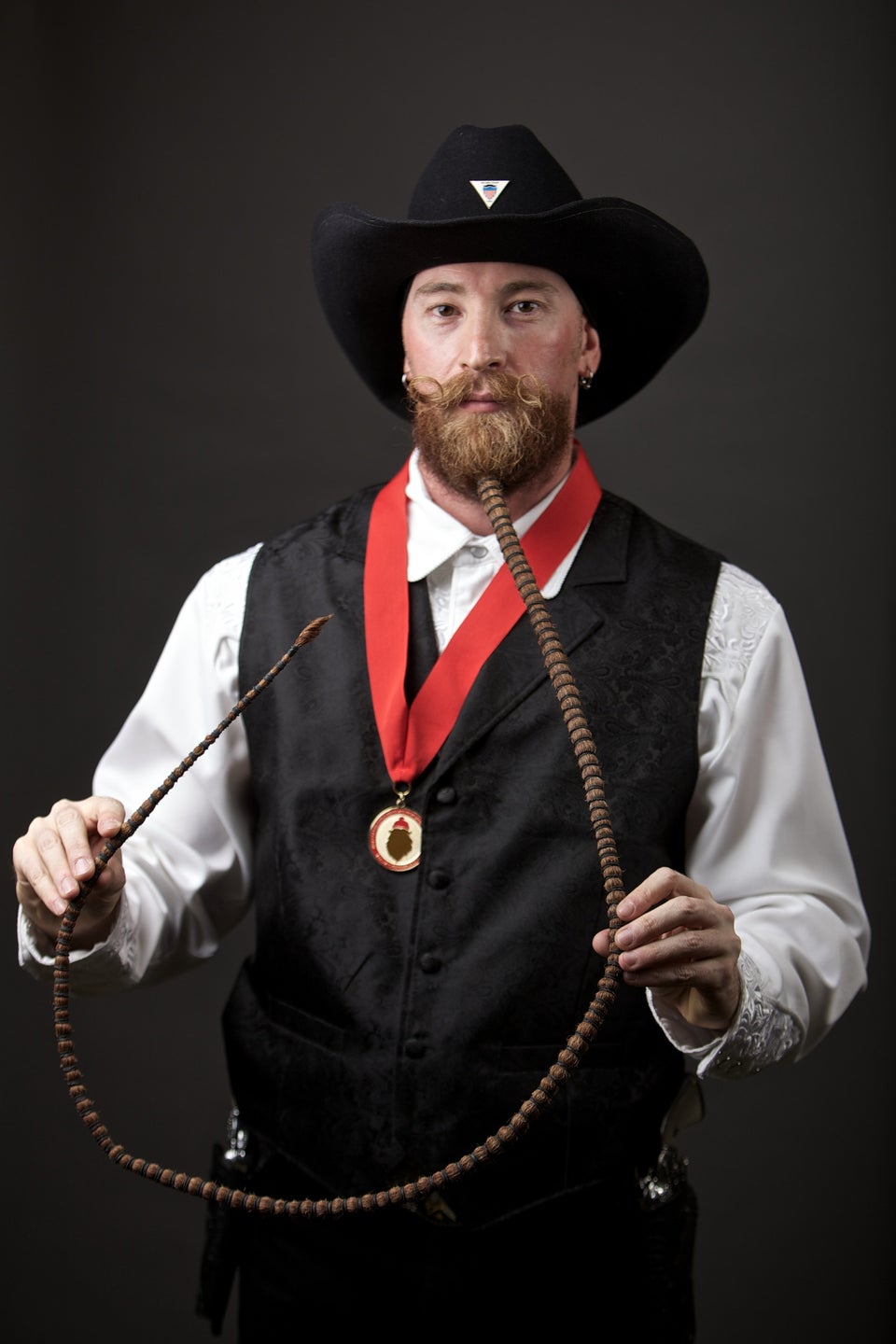 Craig Mitchelldyer/AP Images for Just for Men
Curtis Cole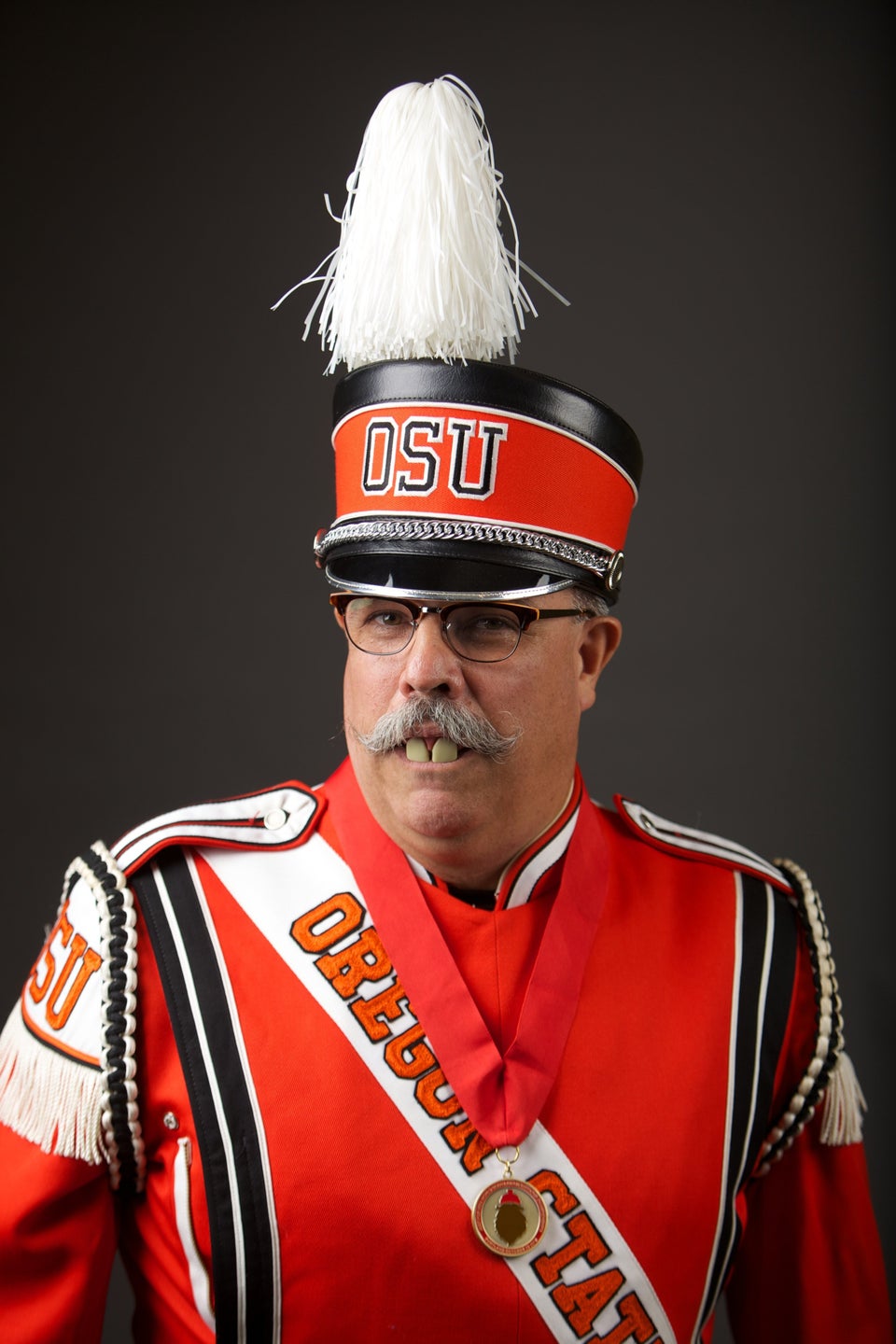 Craig Mitchelldyer/AP Images for Just for Men
Ian Stetler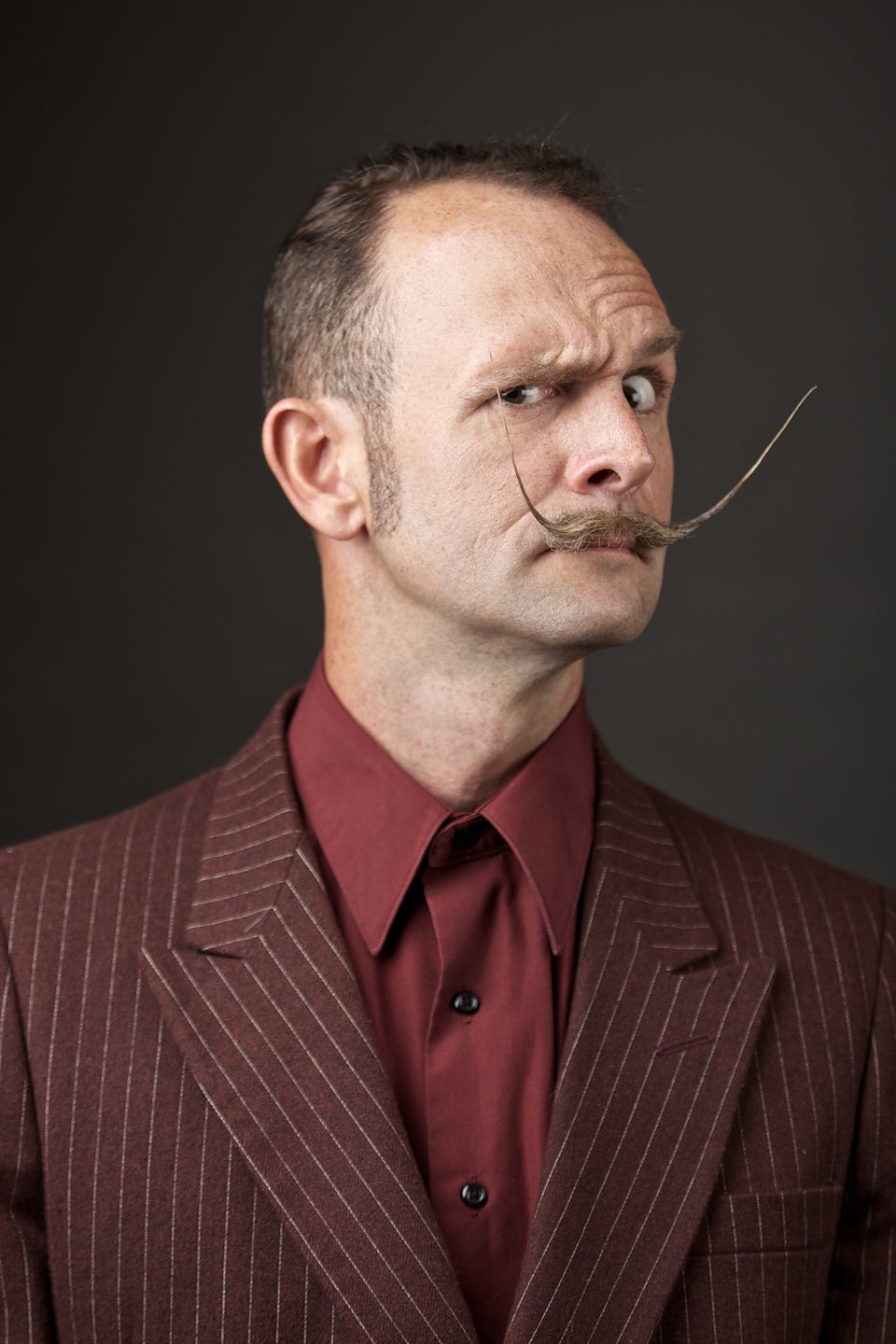 Craig Mitchelldyer/AP Images for Just for Men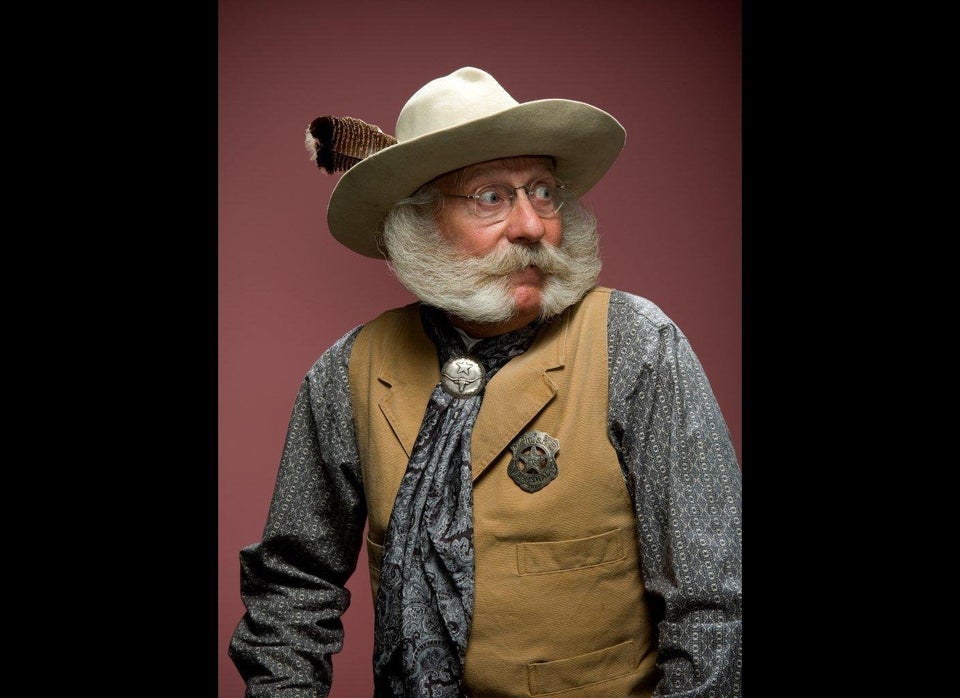 Beard Buddies
Popular in the Community