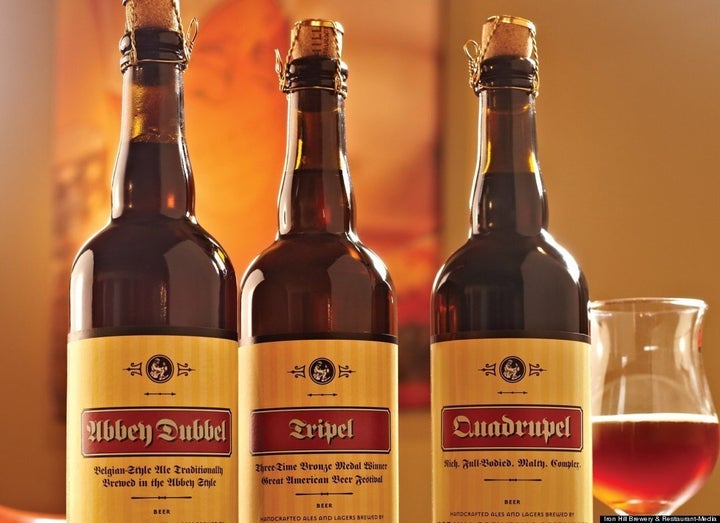 Winners of the World Beer Cup -- unofficially dubbed the "Olympics of beer competition" -- were announced early Sunday morning at the conclusion the 2012 Craft Brewers Conference, which hosted the event.
The biannual competition, now in its ninth year, featured submissions from 799 breweries across 54 countries and 45 U.S. states. In all, 3,921 beers in 95 style categories were considered. Five breweries and brewmasters were named champions in various size categories. Sixty-seven percent of the 211 judges were from outside of the U.S., spanning 26 countries abroad. Taste tests were blind to eliminate the possibility of bias.
Things are looking particularly rosy these days for the craft beer world, which saw remarkable financial gains in the last year. The Washington Post made note of the upswing:
Craft beer finished 2011 up 13 percent in volume and 15 percent in dollars, according to Paul Gatza, president of the Brewers Association, which organized the event. There were 250 openings and only 37 closings last year, pushing the total number of breweries in the United States to 1,989. That figure has now exceeded 2,000, he added, joking that another two nanobreweries probably went online during his turn at the podium.
There are currently 1,119 additional breweries in development for the U.S., a number that has some concerned that craft beer's bubble is on the verge of bursting.
Click through the below gallery for a look at the big winners, and scroll down for the full list of honors.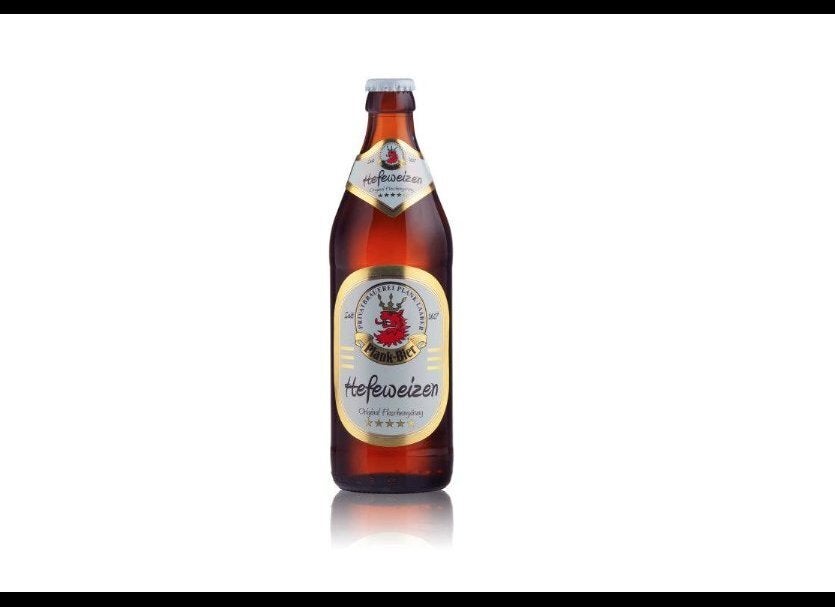 Category 1: American-Style Wheat Beer, 23 Entries
Gold: Wagon Box Wheat, Black Tooth Brewing Co., Sheridan, WY
Silver: 1919 choc beer, choc Beer Co., Krebs, OK
Bronze: DD Blonde, Hop Valley Brewing Co., Springfield, OR
Category 2: American-Style Wheat Beer With Yeast, 28 Entries
Gold: Whitetail Wheat, Montana Brewing Co., Billings, MT
Silver: Miners Gold, Lewis & Clark Brewing Co., Helena, MT
Bronze: Leavenworth Boulder Bend Dunkelweizen, Fish Brewing Co., Olympia, WA
Category 3: Fruit Beer, 41 Entries
Gold: Eat A Peach, Rocky Mountain Brewery, Colorado Springs, CO
Silver: Da Yoopers, Rocky Mountain Brewery, Colorado Springs, CO
Bronze: Blushing Monk, Founders Brewing Co., Grand Rapids, MI
Category 4: Fruit Wheat Beer, 28 Entries
Gold: Minoh Beer YUZU-WHITE-ALE, A•J•I Beer, Minoh City, Japan
Silver: Blue Moon Vintage Blonde Ale, Blue Moon Brewing Co., Golden, CO
Bronze: Amsterdam Framboise, Amsterdam Brewing Co., Toronto, Canada
Category 5: Field Beer or Pumpkin Beer, 19 Entries
Gold: Turnip the Beets, Bull & Bush Brewery, Denver, CO
Silver: Saint Arnold Pumpkinator, Saint Arnold Brewing Co., Houston, TX
Bronze: The Great Pumpkin, Elysian Brewing Co., Seattle, WA
Category 6: Herb and Spice Beer, 80 Entries
Gold: Sgt. Pepper, Cambridge Brewing Co., Cambridge, MA
Silver: Ring Of Fire, Dragonmead Microbrewery, Warren, MI
Bronze: Hardywood Gingerbread Stout, Hardywood Park Craft Brewery, Richmond, VA
Category 7: Chocolate Beer, 34 Entries
Gold: Házmela Rusa, La Chingonería, Mexico City, Mexico
Silver: X-1 Chocolate Imperial Rye Porter, DuClaw Brewing Co., Bel Air, MD
Bronze: Odin's Raven, Alpine Beer Co., Alpine, CA
Category 8: Coffee Beer, 56 Entries
Gold: Bacon and Eggs Breakfast Coffee Imperial Porter, Pizza Port Ocean Beach, San Diego, CA
Silver: Drunken Elf Stout, Columbia River Brewing Co., Portland, OR
Bronze: Coffee Stout, Rock Bottom Arlington, Arlington, VA
Category 9: Specialty Beer, 38 Entries
Gold: Hangar 24 Winter Warmer, Hangar 24 Craft Brewery, Redlands, CA
Silver: Maple Tripple, Lawson's Finest Liquids, Warren, VT
Bronze: Donner Party Porter, FiftyFifty Brewing Co., Truckee, CA
Category 10: Rye Beer, 29 Entries
Gold: Ruthless Rye IPA, Sierra Nevada Brewing Co., Chico, CA
Silver: 3 Flowers IPA, Marin Brewing Co., Larkspur, CA
Bronze: Jopen Jacobus RPA, Jopenkerk Bierbrouwerij, Haarlem, Netherlands
Category 11: Specialty Honey Beer, 23 Entries
Gold: Boréale Dorée, Les Brasseurs du Nord, Blainville, Canada
Silver: Ménage a Trois Braggot, Crabtree Brewing Co., Greeley, CO
Bronze: Killer Bee, Dragonmead Microbrewery, Warren, MI
Category 12: Session Beer, 33 Entries
Gold: Vienna Lager, Squatters Pub Brewery, Salt Lake City, UT
Silver: Kellerweis, Sierra Nevada Brewing Co., Chico, CA
Bronze: Revelations Stout, The Public House Brewing Co., Rolla, MO
Category 13: Other Strong Beer, 35 Entries
Gold: Star Brew, Marin Brewing Co., Larkspur, CA
Silver: Imperial Cream Ale, Nexus Brewery, Albuquerque, NM
Bronze: Double Pilsner, Odell Brewing Co., Fort Collins, CO
Category 14: Experimental Beer, 42 Entries
Gold: Petit Obscura, Telegraph Brewing Co., Santa Barbara, CA
Silver: Noble Rot, Dogfish Head Craft Brewery, Milton, DE
Bronze: Where There's Smoke..., Manzanita Brewing Co., Santee, CA
Category 15: Indigenous Beer, 26 Entries
Gold: Got Beer, BJ's Restaurant & Brewery - Tacoma, Huntington Beach, CA
Silver: Hqt, 21st-Amendment Brewery, San Francisco, CA
Bronze: Oyster Stout, Upright Brewing Co., Portland, OR
Category 16: Gluten-Free Beer, 15 Entries
Gold: Glutenberg Rousse, Brasseurs Sans Gluten, Montreal, Canada
Silver: Glutenberg Pale Ale, Brasseurs Sans Gluten, Montreal, Canada
Bronze: Glutenberg Blonde, Brasseurs Sans Gluten, Montreal, Canada
Category 17: American-Belgo-Style Ale, 48 Entries
Gold: Last Chance, The Haymarket Pub & Brewery, Chicago, IL
Silver: Blue Reserve, Blue Mountain Brewery, Afton, VA
Bronze: Le Freak, Green Flash Brewing Co., San Diego, CA
Category 18: American-Style Sour Ale, 14 Entries
Gold: Ching Ching, Bend Brewing Co., Bend, OR
Silver: Mattina Rossa, Allagash Brewing Co., Portland, ME
Bronze: Supplication, Russian River Brewing Co., Santa Rosa, CA
Category 19: American-Style Brett Ale, 28 Entries
Gold: Peche 'n Brett, Logsdon Farmhouse Ales, Hood River, OR
Silver: Peche, AC Golden Brewing Co., Golden, CO
Bronze: Wild Wild Brett Rouge, Crooked Stave Artisan Beer Project, Fort Collins, CO
Category 20: Wood- and Barrel-Aged Beer, 34 Entries
Gold: Sarah's Two Headed Buffalo, Rock Bottom Cincinnati, Cincinnati, OH
Silver: Brandy Barrel Abbey Normal, Fox River Brewing Co., Oshkosh, WI
Bronze: Central City Oaked Porter, Central City Brewing Co., Surrey, Canada
Category 21: Wood- and Barrel-Aged Strong Beer, 91 Entries
Gold: Samuel Adams Utopias 2011, The Boston Beer Co., Boston, MA
Silver: King Henry, Goose Island Beer Co., Chicago, IL
Bronze: Bourbon Abominable Winter Ale, Fremont Brewing Co., Seattle, WA
Category 22: Wood- and Barrel-Aged Strong Stout, 58 Entries
Gold: Barrel Aged BORIS The Crusher Oatmeal-Imperial Stout, Hoppin' Frog Brewing Co., Akron, OH
Silver: Great Grandfather Raven, Black Raven Brewing Co., Redmond, WA
Bronze: The Event Horizon, Olde Hickory Brewery, Hickory, NC
Category 23: Wood- and Barrel-Aged Sour Beer, 42 Entries
Gold: Lovibonds Sour Grapes, Lovibonds Brewery, Henley-on-Thames, United Kingdom
Silver: Le Serpent Cerise, Snake River Brewing Co., Jackson, WY
Bronze: Melange #1, The Bruery, Anaheim, CA
Category 24: Aged Beer, 20 Entries
Gold: Samichlaus "2004", Brauerei Schloss Eggenberg, Vorchdorf, Austria
Silver: Vintage Horn Dog, Flying Dog Brewery, Frederick, MD
Bronze: Release the Hounds Barley Wine Vintage 1999, Bull & Bush Brewery, Denver, CO
Category 25: Kellerbier/Zwickelbier, 45 Entries
Gold: Ketterer Zwickel Pils, Familienbrauerei M. Ketterer, Hornberg, Germany
Silver: VIÆMILIA, Birrificio del Ducato, Roncole Verdi, Italy
Bronze: 5 O'Clock Shadow, Grand Teton Brewing Co., Victor, ID
Category 26: Smoke Beer, 48 Entries
Gold: Fujizakura Kogen Beer Rauch, Fujizakura Kogen Beer, Minamitsuru, Japan
Silver: BraufactuM Roog, Die Internationale Brau-Manufacturen, Frankfurt am Main, Germany
Bronze: Grodzinski, Iron Hill Brewery & Restaurant - Newark, Newark, DE
Category 27: Australasian, Latin American or Tropical-Style Light, 12 Entries
Gold: Quilmes Cristal, Cervecería y Maltería Quilmes, Buenos Aires, Argentina
Silver: Anchor Ice, Hainan Asia Pacific Brewery Co., Haikou, China
Bronze: Norte Blanca, Cervecería y Maltería Quilmes, Buenos Aires, Argentina
Category 28: International-Style Lager, 63 Entries
Gold: Paceña Pico de Oro, Cervecería Boliviana Nacional, La Paz, Bolivia
Silver: Cisk Export Premium Lager, Simonds Farsons Cisk, Mriehl, Malta
Bronze: Birra Moretti, Heineken Italia, Milan, Italy
Category 29: Baltic-Style Porter, 28 Entries
Gold: Baltic Gnome Porter, Rock Bottom Denver, Denver, CO
Silver: Battle Axe Baltic Porter, Fat Heads Brewery, North Olmsted, OH
Bronze: Dan - My Turn Series, Lakefront Brewery, Milwaukee, WI
Category 30: European-Style Low-Alcohol Lager/German-Style, 18 Entries
Silver: Beck's Premier Light, Brauerei Beck & Co., Bremen, Germany
Bronze: Hochdorfer Hopfen-Leicht, Hochdorfer Kronenbrauerei Otto Haizmann, Nagold-Hochdorf, Germany
Category 31: German-Style Pilsener, 74 Entries
Gold: Brio, Olgerdin Egill Skallagrimsson, Reykjavik, Iceland
Silver: Schönramer Pils, Private Landbrauerei Schönram, Schönram, Germany
Bronze: Baumgartner Pils, Brauerei Jos. Baumgartner, Schaerding, Austria
Category 32: Bohemian-Style Pilsener, 62 Entries
Gold: Starobrno Ležák, Heineken Czech Republic, Krušovice, Czech Republic
Silver: Krušovice Imperial, Heineken, Amsterdam, Netherlands
Bronze: Gambrinus Premium, Plzeňský Prazdroj, Pilsen, Czech Republic
Category 33: Münchner-Style Helles, 68 Entries
Gold: Urtyp Hell, Löwenbrauerei Passau, Passau, Germany
Silver: Löwenbräu, Löwenbräu, München, Germany
Bronze: Helles, Kitzmann Bräu, Erlangen, Germany
Category 34: Dortmunder/Export or German-Style Oktoberfest, 39 Entries
Gold: Švyturys Ekstra, JSC Švyturys-Utenos Alus, Vilnius, Lithuania
Silver: Tauras Tradicinis, Kalnapilio-Tauro Grupe, Panevezys, Lithuania
Bronze: Schlappeseppel Export, Brauerei Schlappeseppel, Grossostheim, Germany
Category 35: Vienna-Style Lager, 41 Entries
Gold: Vienna Lager, Devils Backbone Brewing Co., Roseland, VA
Silver: Heavy Seas Marzen Vienna Lager, Clipper City Brewing Co., Baltimore, MD
Bronze: Belle Gueule Originale, Brasseurs RJ, Montreal, Canada
Category 36: German-Style Märzen, 39 Entries
Gold: Florhosen, The SandLot, Denver, CO
Silver: Rocktoberfest, Rock Bottom Long Beach, Long Beach, CA
Bronze: Ur-Saalfelder, Bürgerliches Brauhaus Saalfeld, Saalfeld, Germany
Category 37: European-Style Dark/Münchner Dunkel, 34 Entries
Gold: Weltenburger Kloster Barock Dunkel, Klosterbrauerei Weltenburg, Kelheim, Germany
Silver: King Dark Lager, King Brewery, Nobleton, Canada
Bronze: Riegele Aechtes Dunkel, Brauerei S. Riegele, Augsburg, Germany
Category 38: German-Style Schwarzbier, 40 Entries
Gold: Art of Science Schwarzbier, Dillon DAM Brewery, Dillon, CO
Silver: Point 2012 Black Ale, Stevens Point Brewery, Stevens Point, WI
Bronze: Cameron's Dark 266, Cameron's Brewing Co., Oakville, Canada
Category 39: Traditional German-Style Bock, 30 Entries
Gold: Doppel-Hirsch, Der Hirschbräu, Immenstadt, Germany
Silver: Winter Bock, Silver City Brewery, Bremerton, WA
Bronze: Troegenator, Tröegs Brewing Co., Hershey, PA
Category 40: German-Style Heller Bock/Maibock, 38 Entries
Gold: Maibock, Blind Tiger Brewery & Restaurant, Topeka, KS
Silver: Der Ulmer Maibock, Familienbrauerei Bauhöfer, Renchen, Germany
Bronze: Blonde Doppelbock, Capital Brewery Co., Middleton, WI
Category 41: German-Style Doppelbock or Eisbock, 44 Entries
Gold: Holzfassgelagerter Eisbock, Brauhaus Faust, Miltenberg, Germany
Silver: Hochdorfer Barbara Bock, Hochdorfer Kronenbrauerei Otto Haizmann, Nagold-Hochdorf, Germany
Bronze: Dominator Dopplebock, Sun King Brewing Co., Indianapolis, IN
Category 42: American-Style Cream Ale or Lager, 23 Entries
Gold: Prestige, Brasserie Nationale d'Haiti, Port-au-Prince, Haiti
Silver: Old Style, Pabst Brewing Co., Allentown, PA
Bronze: Milwaukee's Best, Miller Brewing Co., Golden, CO
Category 43: American-Style Lager or Light Lager, 39 Entries
Gold: Coors Light, Coors Brewing Co., Golden, CO
Silver: Michelob Ultra, Anheuser-Busch, St. Louis, MO
Bronze: Michelob Light, Anheuser-Busch, St. Louis, MO
Category 44: American-Style Premium Lager or Specialty Lager, 37 Entries
Gold: Steel Reserve, Miller Brewing Co., Golden, CO
Silver: Evans Original, Cervecería Mexicana, Corona, CA
Bronze: Icehouse, Miller Brewing Co., Golden, CO
Category 45: American-Style Amber Lager, 40 Entries
Gold: Winter Skal, Capital Brewery Co., Middleton, WI
Silver: Colorado Native, AC Golden Brewing Co., Golden, CO
Bronze: Cali Common, Lucky Hand Beer, Novato, CA
Category 46: American-Style Dark Lager, 18 Entries
Gold: Leinenkugel's Creamy Dark, Jacob Leinenkugel Brewing Co., Chippewa Falls, WI
Silver: Shiner Bock, The Spoetzl Brewery, San Antonio, TX
Bronze: Santo, Saint Arnold Brewing Co., Houston, TX
Category 47: Australasian-Style Pale Ale or International-Style Pale Ale, 22 Entries
Gold: 805 IPA, Firestone Walker Brewing Co., Paso Robles, CA
Silver: Endeavour True Vintage 2011 Reserve Pale Ale, Endeavour True Vintage Beer,
Macquarie Centre, Australia
Bronze: Benny's Pale Ale, Shoreline Brewery, Michigan City, IN
Category 48: German-Style Kölsch/Köln-Style Kölsch, 46 Entries
Gold: Sunbru, Four Peaks Brewing Co., Tempe, AZ
Silver: Chuckanut Kolsch, Chuckanut Brewery, Bellingham, WA
Bronze: Point Three Kings, Stevens Point Brewery, Stevens Point, WI
Category 49: German-Style Brown Ale/Düsseldorf-Style Altbier, 29 Entries
Gold: Alt-eration, Hops & Grain Brewing, Austin, TX
Silver: Rhine Heights, Vintage Brewing Co., Madison, WI
Bronze: Real McCoy Amber, Mammoth Brewing Co., Mammoth Lakes, CA
Category 50: German-Style Sour Ale, 11 Entries
Gold: Berliner Weisse, Steamworks Brewing Co., Durango, CO
Silver: Hottenroth Berliner Weisse, The Bruery, Anaheim, CA
Bronze: Vitis Reductus Weisse, Outer Banks Brewing Station, Kill Devil Hills, NC
Category 51: South German-Style Hefeweizen/Hefeweissbier, 85 Entries
Gold: HEF, Burleigh Brewing Co., West Burleigh, Australia
Silver: Baltika N°8 Wheat, Baltika Breweries, St. Petersburg, Russian Federation
Bronze: Edelweiss Hefetrüb, Brau Union Österreich, Linz, Austria
Category 52: German-Style Pale Wheat Ale, 22 Entries
Gold: Boscos Hefeweizen, Boscos Brewing Co., Memphis, TN
Silver: Gold Ochsen Kristallweizen, Brauerei Gold Ochsen, Ulm, Germany
Bronze: Ketterer Ur-Weisse kristall, Familienbrauerei M. Ketterer, Hornberg, Germany
Category 53: German-Style Dark Wheat Ale, 29 Entries
Gold: Brauerei Michael Plank Original Hefeweizen, Brauerei Michael Plank, Laaber, Germany
Silver: Schneider Weisse Original, Weisses Bräeuhaus G. Schneider & Sohn, Kelheim, Germany
Bronze: Unertl Gourmet Weisse, Weißbräu Unertl, Mühldorf, Germany
Category 54: South German-Style Weizenbock/Weissbock, 20 Entries
Gold: Brauerei Michael Plank Heller Weizenbock, Brauerei Michael Plank, Laaber, Germany
Silver: Live Oak Primus, Live Oak Brewing Co., Austin, TX
Bronze: Rhaner Lilly Bock, Rhanerbräu, Schönthal, Germany
Category 55: Belgian-Style Witbier, 50 Entries
Gold: Allagash White, Allagash Brewing Co., Portland, ME
Silver: Hoegaarden, Hoegaarden Brewery, New York, NY
Bronze: La Perouse White, Maui Brewing Co., Lahaina, HI
Category 56: French- & Belgian-Style Saison, 44 Entries
Gold: Carnevale, The Lost Abbey, San Marcos, CA
Silver: Saison Station 55, Hopfenstark Brewery, L'Assomption, Canada
Bronze: Urban Farmhouse Ale, The Commons Brewery, Portland, OR
Category 57: Belgian- and French-Style Ale, 22 Entries
Gold: FSB Spring Brew, Front Street Brewery, Wilmington, NC
Silver: Saison Noir, Bastone Brewery, Royal Oak, MI
Bronze: Gift of the Magi, The Lost Abbey, San Marcos, CA
Category 58: Belgian-Style Blonde Ale or Pale Ale, 32 Entries
Gold: Ommegang Rare Vos, Brewery Ommegang, Cooperstown, NY
Silver: Leffe Blonde, AB InBev, New York, NY
Bronze: Troubadour Blond, Brouwerij The Musketeers, Ursel, Belgium
Category 59: Belgian-Style Sour Ale, 27 Entries
Gold: Oude Geuze Boon, Brouwerij Frank Boon, Lembeek, Belgium
Silver: Oude Kriek Oud Beersel, Oud Beersel, Beersel, Belgium
Bronze: Fifth Element Vintage 2011, Squatters Pub Brewery, Salt Lake City, UT
Category 60: Belgian-Style Flanders Oud Bruin or Oud Red Ale, 16 Entries
Gold: Oude Tart, The Bruery, Anaheim, CA
Silver: Monomoy Kriek, Cisco Brewers, Nantucket, MA
Bronze: Oud Jeremiah, BJ's Restaurant & Brewery - Brea, Huntington Beach, CA
Category 61: Belgian-Style Dubbel, 39 Entries
Gold: Leffe Brown, AB InBev, New York, NY
Silver: Belgian Dubbel, Bier Brewery, Indianapolis, IN
Bronze: Ovila Dubbel, Sierra Nevada Brewing Co., Chico, CA
Category 62: Belgian-Style Tripel, 57 Entries
Gold: Westmalle Trappist Tripel, Westmalle Trappist Brewery, Westmalle, Belgium
Silver: Nectar des Dieux, Bastone Brewery, Royal Oak, MI
Bronze: Steenbrugge Tripel, Palm Breweries, Steenhuffel, Belgium
Category 63: Belgian-Style Pale Strong Ale, 33 Entries
Gold: Piraat, Van Steenberge, Ertvelde, Belgium
Silver: Thor's Hammer, Bastone Brewery, Royal Oak, MI
Bronze: Prisoner of Hell, Dock Street Brewery, Philadelphia, PA
Category 64: Belgian-Style Dark Strong Ale, 41 Entries
Gold: Batch 333: The Velvet Fog, Sun King Brewing Co., Indianapolis, IN
Silver: Two Tortugas Belgian Quad, Karl Strauss Brewing Co., San Diego, CA
Bronze: Grand Prestige, Hertog Jan Brouwerij, Arcen, Netherlands
Category 65: Other Belgian-Style Ale, 41 Entries
Gold: Seef, Antwerpse Brouw Compagnie, Hove, Belgium
Silver: Gauloise Amber, Brasserie du Bocq, Purnode, Belgium
Bronze: Rhinoceros, Telegraph Brewing Co., Santa Barbara, CA
Category 66: English-Style Summer Ale, 32 Entries
Gold: Cross of Gold: Revolution Brewing, Chicago, IL
Silver: Stone & Wood Pacific Ale, Stone & Wood Brewing Co., Byron Bay, Australia
Bronze: Mother Lode Golden Ale, Laurelwood Brewing Co., Portland, OR
Category 67: Classic English-Style Pale Ale, 33 Entries
Gold: Annadel Pale Ale, Third Street Aleworks, Santa Rosa, CA
Silver: Summit Extra Pale Ale, Summit Brewing Co., St. Paul, MN
Bronze: Caldera Ashland Amber, Caldera Brewing Co., Ashland, OR
Category 68: English-Style India Pale Ale, 48 Entries
Gold: Man Beer, Bull & Bush Brewery, Denver, CO
Silver: IP'Eh!, Russell Brewing Co., Surrey, Canada
Bronze: Intercontinental Pale Ale, Flossmoor Station Brewing Co., Flossmoor, IL
Category 69: Ordinary or Special Bitter, 32 Entries
Gold: Redoak Bitter, Redoak, Sydney, Australia
Silver: Happy Hour Hero Ale, Montana Brewing Co., Billings, MT
Bronze: 8th Street Ale, Four Peaks Brewing Co., Tempe, AZ
Category 70: Extra Special Bitter, 49 Entries
Gold: Red Racer ESB, Central City Brewing Co., Surrey, Canada
Silver: GAR Pale Ale, Great American Restaurants, Centreville, VA
Bronze: The Tower E.S.B., Bull & Bush Brewery, Denver, CO
Category 71: Scottish-Style Ale, 26 Entries
Gold: MacPelican's Scottish Style Ale, Pelican Pub & Brewery, Pacific City, OR
Silver: Redhawk Ale, Rockyard Brewing Co., Castle Rock, CO
Bronze: Beltaine Scottish Ale, Shoreline Brewery, Michigan City, IN
Category 72: English-Style Mild Ale, 27 Entries
Gold: Crown Brown, Crown Brewing, Crown Point, IN
Silver: Alyssa's Attitude, Oggi's Pizza & Brewing Co., San Clemente, CA
Bronze: Nerf Herder, Pizza Port San Clemente, San Clemente, CA
Category 73: English-Style Brown Ale, 30 Entries
Gold: Longboard Brown Ale, Rock Bottom La Jolla, La Jolla, CA
Silver: Nut Brown Ale, Redhook Ale Brewery, Woodinville, WA
Bronze: Sweet George's Brown, Dillon DAM Brewery, Dillon, CO
Category 74: Brown Porter, 42 Entries
Gold: Double Nut Brown, Mammoth Brewing Co., Mammoth Lakes, CA
Silver: Poundage Porter, Sound Brewery, Poulsbo, WA
Bronze: Chocolate Porter, Bayhawk Ales, Irvine, CA
Category 75: Robust Porter, 68 Entries
Gold: Pier Rat Porter, Pizza Port San Clemente, San Clemente, CA
Silver: Pro-Am Porter, Wormtown Brewery, Worcester, MA
Bronze: Chocolate Porter, Kumazawa Brewing Co., Chigasaki, Japan
Category 76: Sweet Stout, 25 Entries
Gold: Steel Toe Stout, Ska Brewing Co., Durango, CO
Silver: Outlaw Oatmeal Stout, Great Basin Brewing Co., Sparks, NV
Bronze: Blackjack Stout, Feather Falls Casino Brewing Co., Oroville, CA
Category 77: Oatmeal Stout, 49 Entries
Gold: Naked Oat Stout, Rock Bottom College Park, Indianapolis, IN
Silver: Stumblers Stout, Columbia River Brewing Co., Portland, OR
Bronze: Alaskan Oatmeal Stout, Alaskan Brewing Co., Juneau, AK
Category 78: Scotch Ale, 51 Entries
Gold: Wee Heavy, Dry Dock Brewing Co., Aurora, CO
Silver: Way Heavy, Pizza Port San Clemente, San Clemente, CA
Bronze: Cold Smoke Scotch Ale, Kettlehouse Brewing Co., Missoula, MT
Category 79: British-Style Imperial Stout, 40 Entries
Gold: Russian Imperial Stout, Iron Hill Brewery & Restaurant - Media, Media, PA
Silver: Luscious, The Alchemist, Waterbury, VT
Bronze: Brooklyn Black Chocolate Stout, The Brooklyn Brewery, Brooklyn, NY
Category 80: Old Ale or Strong Ale, 51 Entries
Gold: Old Ale, Iron Hill Brewery & Restaurant - Media, Media, PA
Silver: AleSmith Decadence 2010 Old Ale, AleSmith Brewing Co., San Diego, CA
Bronze: Old Scrooge, Silver City Brewery, Bremerton, WA
Category 81: Barley Wine-Style Ale, 62 Entries
Gold: Stormwatcher's Winterfest, Pelican Pub & Brewery, Pacific City, OR
Silver: Barley's Wine, La Cumbre Brewing Co., Albuquerque, NM
Bronze: AleSmith Old Numbskull, AleSmith Brewing Co., San Diego, CA
Category 82: Irish-Style Red Ale, 31 Entries
Gold: Red Trolley Ale, Karl Strauss Brewing Co., San Diego, CA
Silver: Alaskan Amber, Alaskan Brewing Co., Juneau, AK
Bronze: McLovin, Vintage Brewing Co., Madison, WI
Category 83: Classic Irish-Style Dry Stout, 30 Entries
Gold: Blarney Sisters Dry Irish Stout, Third Street Aleworks, Santa Rosa, CA
Silver: Ring of Dingle, Sun King Brewing Co., Indianapolis, IN
Bronze: Breakside Dry Stout, Breakside Brewery, Portland, OR
Category 84: Foreign-Style Stout, 37 Entries
Gold: Starry Night Stout, Island Brewing Co., Carpinteria, CA
Silver: Malpais Stout, La Cumbre Brewing Co., Albuquerque, NM
Bronze: Voo Doo, Left Coast Brewing Co., San Clemente, CA
Category 85: Golden or Blonde Ale, 46 Entries
Gold: Foam Top, Beachwood BBQ & Brewing, Long Beach, CA
Silver: Labatt 50, Labatt Brewing Co., LaSalle, Canada
Bronze: Steelhead Extra Pale, Mad River Brewing Co., Blue Lake, CA
Category 86: American-Style Pale Ale, 84 Entries
Gold: Pale 31, Firestone Walker Brewing Co., Paso Robles, CA
Silver: Mission Street Pale, Firestone Walker Brewing Co., Paso Robles, CA
Bronze: BrickStone APA, BrickStone Restaurant & Brewery, Bourbonnais, IL
Category 87: American-Style Strong Pale Ale, 82 Entries
Gold: Hop Knot, Four Peaks Brewing Co., Tempe, AZ
Silver: Odell IPA, Odell Brewing Co., Fort Collins, CO
Bronze: Alaskan IPA, Alaskan Brewing Co., Juneau, AK
Category 88: American-Style India Pale Ale, 150 Entries
Gold: DRIPA, Kuhnhenn Brewing Co., Warren, MI
Silver: Head Hunter IPA, Fat Heads Brewery, North Olmsted, OH
Bronze: Elevated IPA, La Cumbre Brewing Co., Albuquerque, NM
Category 89: Imperial India Pale Ale, 93 Entries
Gold: Poor Man's IPA, Pizza Port Carlsbad, Carlsbad, CA
Silver: Saint Arnold Endeavour, Saint Arnold Brewing Co., Houston, TX
Bronze: Palate Wrecker, Green Flash Brewing Co., San Diego, CA
Category 90: American-Style Amber/Red Ale, 68 Entries
Gold: Big Cottonwood, Utah Brewers Co-op, Salt Lake City, UT
Silver: Swan Lake Beer Amber Swan Ale, Hyokoyashikinomori Brewery Tenchokaku Co., Agano, Japan
Bronze: Mavericks Amber Ale, Half Moon Bay Brewing Co., Princeton-by-the-Sea, CA
Category 91: Imperial Red Ale, 38 Entries
Gold: G'Knight Imperial Red Ale, Oskar Blues Brewery, Longmont, CO
Silver: Bigfoot, Sierra Nevada Brewing Co., Chico, CA
Bronze: Pursuit of Hopiness, Grand Teton Brewing Co., Victor, ID
Category 92: American-Style Brown Ale, 47 Entries
Gold: Face Down Brown, Telluride Brewing Co., Telluride, CO
Silver: Uptown Brown, Galena Brewing Co., Galena, IL
Bronze: Great American Brown, Pizza Port Carlsbad, Carlsbad, CA
Category 93: American-Style Black Ale, 49 Entries
Gold: Black Racer, Bear Republic Brewing Co., Cloverdale, CA
Silver: Tarantulas 2.0, Pizza Port Ocean Beach, San Diego, CA
Bronze: Raven, Thornbridge, Bakewell, United Kingdom
Category 94: American-Style Stout, 34 Entries
Gold: Rise American Stout, Revolution Brewing, Chicago, IL
Silver: Pike XXXXX Extra Stout, Pike Brewing Co., Seattle, WA
Bronze: Achievement Beyond Life's Experiences American Stout Brit Antrim Benefit Beer,
Pizza Port Ocean Beach, San Diego, CA
Category 95: American-Style Imperial Stout, 36 Entries
Gold: Imperial Stout, Silver City Brewery, Bremerton, WA
Silver: The Fundamental Blackhorn, Hornbeer, Kirke Hyllinge, Denmark
Bronze: Imperial Stout, Olde Hickory Brewery, Hickory, NC