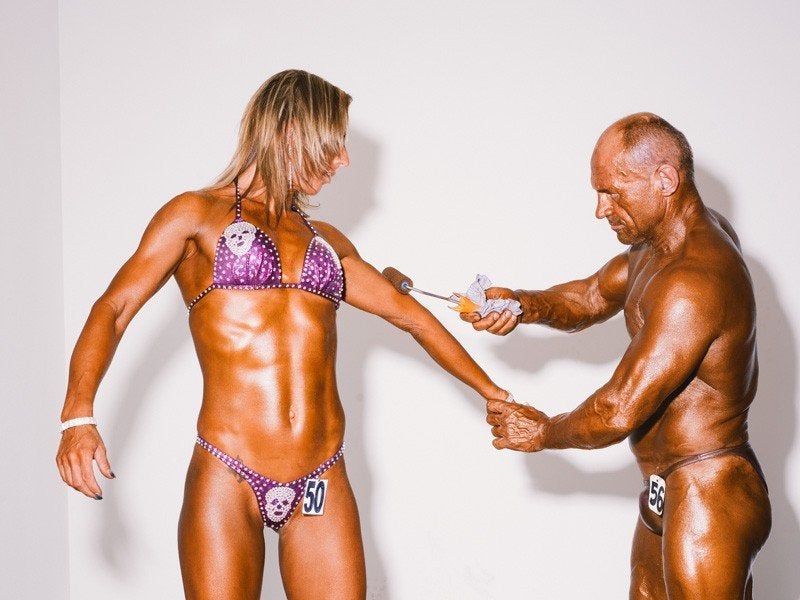 When they're not flexing their carefully sculpted triceps, biceps and glutes, how do world-class bodybuilders spend their time at competitions?
In 2014, Daniel Gebhart de Koekkoek, a photographer interested in dedicated, insular communities, went to the World Bodybuilding and Physique Sports Championships in Vienna, Austria, to find out.
His previous project, "The World We Live In," was "all about small worlds and microcosms. Worlds people build for their own while they put a lot of passion and effort into what they are doing and forget about everything else," Gebhart de Koekkoek told The Huffington Post in an email. So, it occurred to him to photograph bodybuilders, who he said "live in their own small world."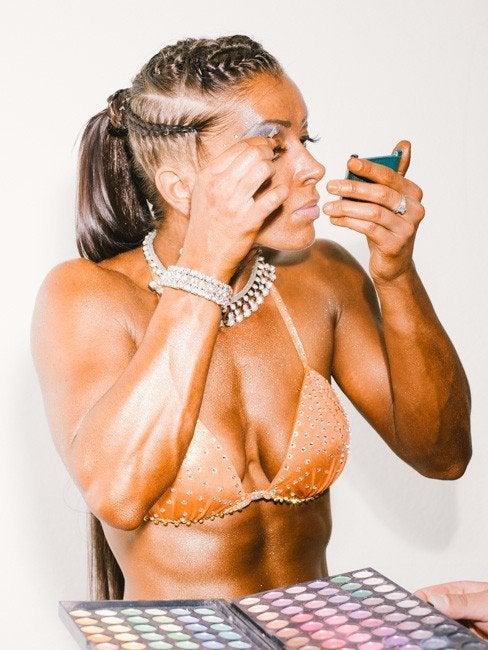 But when he registered to shoot the event, he was told he wouldn't be able to work backstage. He'd only have access to what the crowd could see, which, for Gebhart de Koekkoek, was not the best way to catch a glimpse of the competitor's real passion.
Not to be deterred, he snuck behind the scenes anyway, snapping both offhanded photos of the bodybuilders preparing each other with makeup and oil, and more posed portraits of men and women flexing in the venue's stairways and parking lots. 
"With my camera I'm always a secret observer and capture natural moments while nobody is watching," Gebhart de Koekkoek said. "But sometimes I talk to them to find out what exactly they are doing and why they are doing it."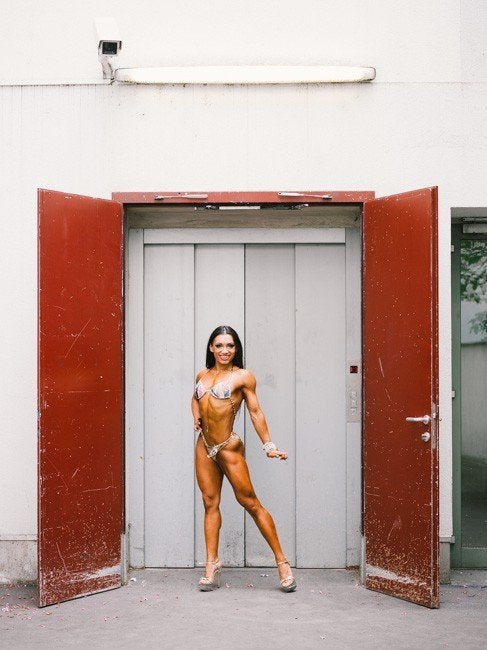 The resulting photos show the competitor's hard bodies, but they showcase tender moments too — moments of compassion shared between sparsely outfitted men and women, offering to help one another roll tinted oil on hard-to-reach spots.
"I usually don't use artificial lights. I mostly shoot with natural light. But for the bodybuilders, I needed hard light and strong shadows to make their muscles work and to have them look more three-dimensional," Gebhart de Koekkoek said.
Although he wanted to showcase the body builders' finely chiseled abs offset by the delicate application of eye shadow, he said it was most important that he convey "the passion and love they put into that sport."
See more of Gebhart de Koekkoek's work here.
REAL LIFE. REAL NEWS. REAL VOICES.
Help us tell more of the stories that matter from voices that too often remain unheard.
BEFORE YOU GO
PHOTO GALLERY
Bodypainting