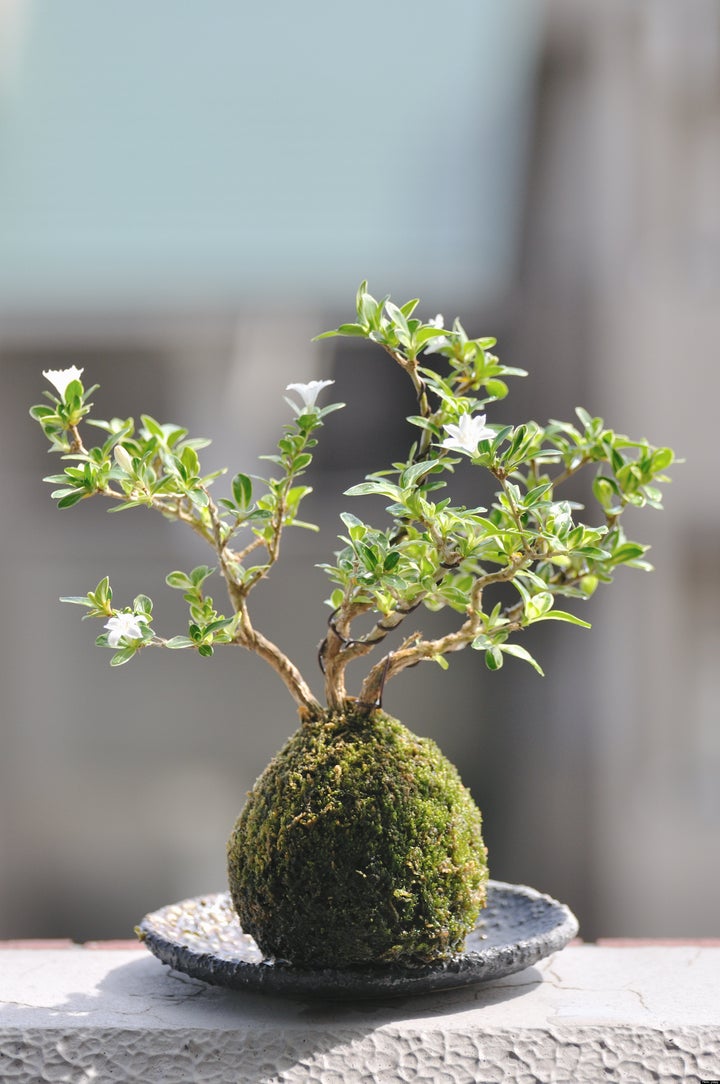 What does it take to achieve balance in your life? For me, it all started with a juniper tree.
In 1972, I was living in a claustrophobic apartment next to the garbage chute on New York's Upper East Side. Having just finished four years in the chief counsel's office at the IRS national office, I was working seven days a week as a corporate tax attorney at a large law firm in New York. Sensing that I needed an activity outside of the daily grind of corporate tax -- perhaps one that would alleviate my increasing stress -- my wife came home one day with a bonsai.
I knew nothing of the miniature trees made famous in this country by Mr. Miyagi in the popular film, The Karate Kid.
I was hooked immediately. Bonsai is art and horticulture together. Many think it requires years of study or an advanced degree in botany. People assume bonsai are special dwarf trees, but in fact, any tree that gets a woody trunk will work. It's the pruning technique that makes it a bonsai. All you need is a tree from the wild or from a nursery and a few tools to get started.
The truth is, anyone can create a bonsai. I learned this in my tiny New York apartment, where I watered my growing collection of plants when they needed to be watered (which was daily). In the winter months, when they were dormant and needed to be in a dark, cold place, I used every inch of my refrigerator to store the plants. My wife liked this because it meant we ate out all the time!
As the years went by, my collection grew, as did my love of bonsai. When I moved to Washington, D.C., to continue my work as a corporate tax attorney, I brought my trees with me. I also became involved with the National Bonsai & Penjing Museum, the world's most comprehensive museum featuring both the Japanese art of bonsai and its Chinese counterpart, penjing. Located at the U.S. National Arboretum, the museum is one of Washington's hidden treasures. Both longtime residents of the nation's capital and visitors from around the world are surprised to learn the museum's permanent collection is home to "Goshin," the most famous bonsai in the world, and a 200-year-old pine bonsai donated by the Emperor of Japan -- one of two trees that flanked the entrance to the imperial household.
Taking care of bonsai can be as much work as caring for a pet -- but equally satisfying. Over the years, I have learned how to prune and shape a tree so it is in the formal upright style, the slanted style or cascading. Each tree is a new beginning. I have heard bonsai curator Jack Sustic say, "The tree is going to tell you what style it prefers. It wants to have a say in what it will become."
If you take good care of your bonsai, they will outlive you. There are trees at the National Bonsai & Penjing Museum that are hundreds of years old. One almost 400-year-old white pine bonsai survived Hiroshima. It was in one family for six generations before they donated it to the museum.
Now that I am retired, I have more time to spend with my bonsai. I wonder if my wife regrets having given me that tree 40 years ago to provide a meditative hobby and balance in my life. I certainly don't.

Felix Laughlin is President of the National Bonsai Foundation. The National Bonsai & Penjing Museum at the U.S. National Arboretum will sponsor the Potomac Bonsai Festival May 4-6. World Bonsai Day will be celebrated at the museum on May 12.
Related
Popular in the Community