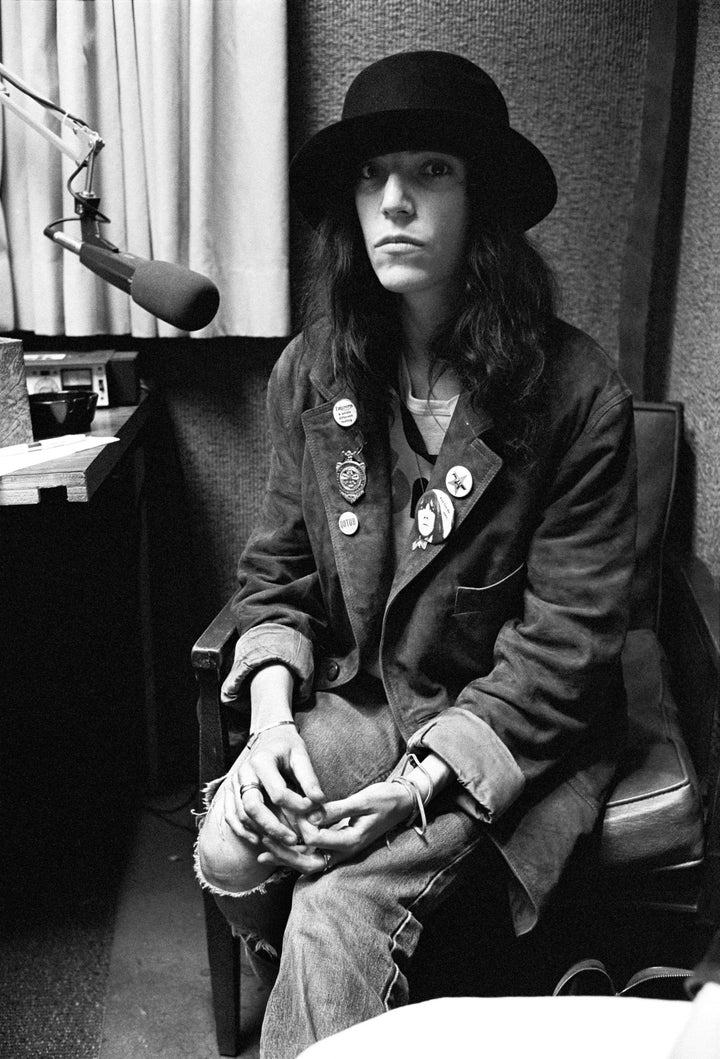 When I first caught wind of World Book Night US, it was via the Tumblr feed of Uncharted Books, a used bookstore relatively recently opened in Logan Square, the Chicago neighborhood I call home.
Sign up for the chance to spend one night distributing 20 free copies of a book I love to complete strangers? Though the notion of accosting strangers on the street with literature challenged my introverted ways, yes -- yes, please.
Flash forward to the night itself -- Monday, April 23 -- and I hopped on the Blue Line train with my boyfriend and rode it to the Chicago Avenue stop, the train stop I'd roughly estimated to be located the farthest distance away from a Chicago public library. The intersection near the train stop also marks a busy crossroads from the city's glittering Loop to its somewhat grittier, though rapidly gentrifying, Northwest Side and beyond.
World Book Night was originally conceived last year in the UK in accordance with UNESCO's World Book Day, which marks the anniversary of Cervantes' death, as well as both Shakespeare's birth and death. The whole idea behind the event is to empower people to head out into the communities where they live to get great books into the hands of people who might not otherwise have access. Another goal of the event is simply to help promote the value of reading actual, physical books picked up at a local bookstore or library.
Think of it sort of like Book It! But geared toward adults. Without the pizza. According to WBN organizers, this year 500,000 books were given away over the course of the night in the U.S. -- on top of one million in the UK.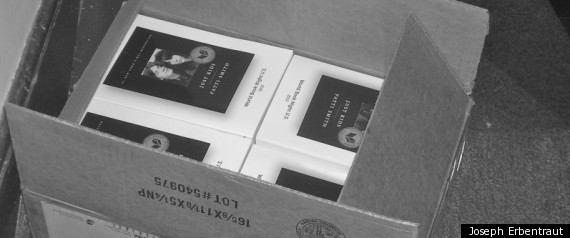 The book I'd chosen from the list of 30 WBN picks was Just Kids by singer-songwriter, poet, artist and author Patti Smith. The National Book Award-winning memoir was easily one of my personal favorite works I'd read in recent memory. The description of her relationship with Robert Mapplethorpe was at the same time so haunting and inspiring, Just Kids challenged me to think about love, friendship and artistic creation in a new way.
Just Kids also made me feel proud to consider myself a writer. To explain to my friends, family and loved ones what I do, who I am and what I hope to one day achieve. Proud to have taken the more challenging career path and not given way to the ever-nagging sense of skepticism that a profession of word-slinging is doomed for destitution. It made me feel like even after AIDS ravaged (and continues to severely impact) the queer community I am a part of, it could never ravage our urge to help create a better world. And now I was lucky enough, I hoped, to share all those things with an unsuspecting commuter or 20.
The first few copies we handed out were relatively easy. As we exited the southbound train and approached individuals waiting for the northbound train, several commuters happily accepted a copy of the book, if suspiciously. No one we encountered during our bookgiving adventure let on that they'd ever heard of World Book Night.
After we headed up the stairs, we approached an older gentleman waiting for a westbound Chicago Avenue bus.
"Patti Smith, are you kidding me?" he interrupted as I ramblingly explained our venture, the memoir and its contents. "Kid, I watched Patti Smith on Saturday Night Live [circa 1976]. I'd love a copy."
More often than night, the 6:30 p.m. crowds of commuters passing by ignored our pleas, probably assuming we were trying to sell them on a savior. Or they were too entrenched in whatever was blaring through their iPods to take much notice of their surroundings.
After a couple dozen passersby completely ignored us, I couldn't help but think back to reading Stephen Marche's article in the newest issue of The Atlantic -- Could it be true? As we stood outside, trying desperately to give away an award-winning book for free, could it true that Facebook [or swap in iPods or iPhones or iPads or the next great handheld communications-and-entertainment device here] really is making us lonelier?
We handed out about eight of our 20 copies over the course of about two minutes, thanks to a particularly excited burst of commuters returning from the Loop. Casting aside suspicion when approached by over-eager strangers appears to come much easier in crowds.
Within 10 minutes, we were down to one copy. Just as suspicions subsided among groups of onlookers, skepticism reigned supreme when we were left holding nothing more than a sole copy of one book and a big, empty cardboard box.
Then we saw her -- the 30-something woman who'd relieve us of our bookgiver do-gooder duty.
After I rattled off the spiel, she said she liked Smith and offered a donation. Of course, we turned her down but she still seemed confused by what had just transpired.
Turns out there sometimes is such thing as a free lunch -- and it was an honor to have had the opportunity to help dish it out.
REAL LIFE. REAL NEWS. REAL VOICES.
Help us tell more of the stories that matter from voices that too often remain unheard.