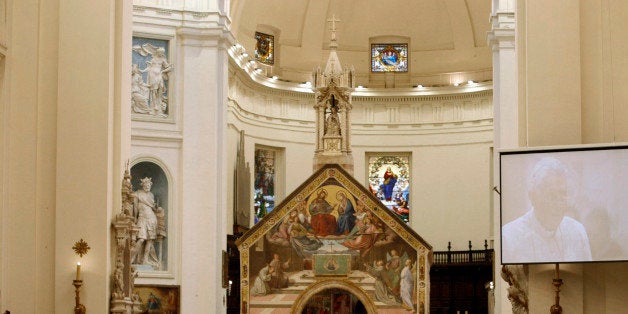 The WCC Central Committee, which includes religious leaders from around the world, voted to include fossil fuel companies in the sectors that WCC will not invest in on ethical grounds, according to a statement from 350.org, an international enviromental campaign.
A report from the WCC's finance policy committee simply states, "The committee discussed the ethical investment criteria, and considered that the list of sectors in which the WCC does not invest should be extended to include fossil fuels."
350.org founder Bill McKibben said, "The World Council of Churches reminds us that morality demands thinking as much about the future as about ourselves–and that there's no threat to the future greater than the unchecked burning of fossil fuels." He added, "This is a remarkable moment for the 590 million Christians in its member denominations: a huge percentage of humanity says today 'this far and no further.'"
Guillermo Kerber, the WCC programme executive on Care for Creation and Climate Justice, explained, "The general ethical guidelines for investment already included the concern for a sustainable environment, for future generations and CO2 footprint. Adding fossil fuels to the list of sectors where the WCC does not invest in serves to strengthen the governing body's commitment on climate change as expressed in various sessions of the Central Committee."
Archbishop Desmond Tutu added his voice to the divestment call in April, saying, "People of conscience need to break their ties with corporations financing the injustice of climate change."
The WCC is an umbrella organization made up of 345 member churches, which include the Church of England. It is not yet clear whether the divestment will apply only to the WCC, or to its member churches as well. According to The Guardian, the Church of England "said it could not yet comment on what the decision meant for its own investments."
"Scripture tells us that all of the world is God's precious creation, and our place within it is to care for and respect the health of the whole," said Union Seminary President Serene Jones, when publicizing the decision. "Climate change poses a catastrophic threat, and as stewards of God's creation we simply must act."
Calling all HuffPost superfans!
Sign up for membership to become a founding member and help shape HuffPost's next chapter
BEFORE YOU GO
PHOTO GALLERY
Natural Wonders