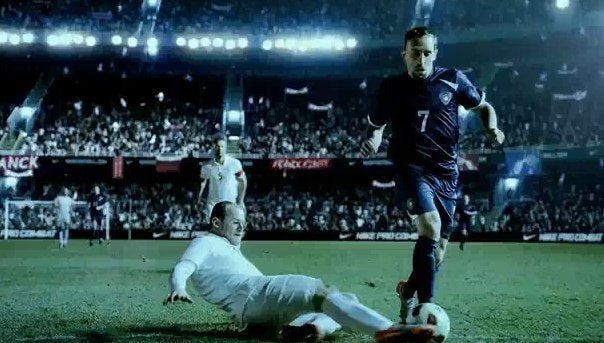 The FIFA World Cup (Fédération Internationale de Football Association), usually referred to simply as the World Cup, is an international association football competition made up of the men's national teams of the members of International Federation of Association Football around the globe.
It was founded in 1930, and has continued to capture the attention of the world ever since.
32 teams qualified to participate in World Cup 2010, taking place in South Africa, and the teams are divided to play in eight different groups (A through H).
Italy is the title holder, and the most titles are held by Brazil (5 times).
The last World Cup was held in Germany.
The FIFA World Cup is the single most watched sports event on the planet.
Brazil holds the most World Cup appearances (19).
Brazil and Germany hold the record for the most appearances in a World Cup final (7) and the most matches played (92).
Brazil also had the most wins (64), with 201 goals scored in the campaign.
The youngest goal scorer in the World Cup is Pele (Brazil, 17-years-old), and the oldest is Roger Milla (Cameroon, 42-years-old).
The most goals in overall finals were scored by Ronaldo (Brazil -- 15).
The most goals in overall pre-qualification games were scored by Ali Daei (Iran -- 35).
Most goals scored in a tournament (171 goals, 1998).
And finally, the most attendance in World Cup history goes back to 1950, when 199,854 people showed up to watch Uruguay vs. Brazil, in Maracana Stadium, Rio de Janeiro, Brazil.
And that's why they call this:The beautiful game!

Complete Preview of 2010 World Cup in South Africa

The 2010 World Cup Preview. Part I

Group A: "The Battlefield!"

South Africa
Mexico
Uruguay
France

MEXICO

Mexico is considered a team that does not give up a fight! Mexicans are always serious contenders, and they will battle to the end to prove their supremacy in this group. Mexico has scored 39 goals in their 13 appearances at the FIFA World Cup finals, and they have reached the quarter-finals twice.
The winners of CONCACAF (1965-1971-1977-1993-1996-1998-2003-2009), and Confederations Cup champions in 1999 received their ticket to South Africa as the 2nd team in the group, and just a point behind USA.
Under the guidance of the former Atletico Madrid head coach Javier Aguirre, Mexico went an incredible 12 games without defeat at one point, and South Africa is going to be another stage for the "Aztec" boys to show their worth.
Players to watch for:
Cuauhtemoc Blanco. 37 year old talented veteran striker has 109 caps and 38 goals.
Efrain Juarez. 22 years old defender plays for Unam. He has 18 international appearances.
Rafael Marquez. 31 year old veteran has 88 caps and 10 goals. He currently plays for Barcelona FC.

URUGUAY

Uruguay may not be the same team that won the World Cup in 1930 and 1950, but they have a load of championship and World Cup appearances under their belt.
Winners of Copa America in 1916-1917-1920-1923-1924-1926-1935-1942-1956-1959-
1967-1983-1987, and 1995. They have a total of 10 World Cup appearances and are considered one of the most physical teams in their group.
Their head coach, Oscar Tabarez, was a former Boca Juniors, and A.C. Milan manager. The no-nonsense manager of the Uruguay national team is eager and willing to take this team to new heights. Most of the Uruguayan players are employed by European and South American clubs, and with so much history behind them, it will be very hard to overlook their efforts in South Africa. They will certainly a team to beat.

Players to watch for:
Sebastian Abreu. El Loco. The 33 year old prolific striker plays for Botafogo FC of Brazil and has 57 caps and 38 goals under his belt.
Diego Forlan. 33 years of age playing for Atletico Madrid. The two time winner of Pichichi Trophy, and the European Golden Shoe. He also has 61 caps and 23 goals in his record.

FRANCE

The French need no introduction. The World Cup winners of 1998, reached the final in 2006, but lost it to Italy. Besides their 12 time appearances at the World Cup, they are also the winners of European championship in 1984 and 2000.
France is a mix of blessings. They play with few very experienced veterans as well as a younger crew. This team may not go far in the competition, but the history behind them alone is going to force this squad to battle it out to the end. For France, it is a matter of pride!
Under the guidance of their coach Raymond Domenech, France is shooting for stars. The most difficult team to beat in this group is certainly France!
On paper, they are a contender to go all the way to the final, but with few old and unmotivated legs, they will run out of fuel after the 1st round.

Players to watch for:
Thierry Henry. 32 year old Barcelona striker has 118 caps and 51 goals.
Franck Ribery. 27 year old Bayern Munich winger has 42 caps and 7 goals.
Patrice Evra. 27 year old left winger plays for Manchester United. He has 27 caps for France.

SOUTH AFRICA

The most inexperienced team of this group is South Africa. With only two appearance in the World Cup (1998, and 2002), they are not here to win the World Cup. However, they are the host country and that makes a whole lot of difference for their opponents.
South Africans are the champions of the African Nations Cup in 1996. Most of their squad plays locally, but they also have their fair share of players who perform in top clubs around the world.
Their head coach is the legendary Brazilian manager Carlos Alberto Perreira, who coached Brazil to victory in the 1994 World Cup.

Players to watch for:
Aaron Mokoena. 29 year old Captain with 99 caps and 2 goals. He plays for Portsmouth
Bennie McCarthy. 32 years old striker with 83 caps and 35 goals. He plays for West Ham United.

My prediction:
In this group, experience certainly rules. Watch for South Africa and Uruguay fighting it out with Mexico and France. It's going to be a physical battle with many yellow and red cards. But I see no Cinderella story in the horizon as France and Mexico will eventually brush-off the competition in style.
For France it is a combination of pride, style, and some very superior players that are going to get the job done, and Mexico will muscle-out the other two teams to reach the 2nd round.
No champagne for South Africa, and Uruguay has to wait another four years to see the light again.


--------------------------------------------

The 2010 World Cup Preview. Part II

Group B : "The Predictable Bunch!"

Argentina
Nigeria
South Korea
Greece
ARGENTINA

This time around, the Argentineans took the road not taken to qualify, and they almost got lost on their way to reach the WorldCcup finals. The talented bunch under the direction of the legendary Diego Maradona had to try real hard to make it to South Africa, but they are finally here and ready for action.
With 14 World Cup appearances that include a couple of World Cup titles in 1978, and 1986, and a Confederations Cup in 1992, Argentinean team is always ready and able to make history.
Winners of Copa America in 1921-1925-1927-1929-1937-1941-1945-1946-1947-1955-
1957-1959-1991, and 1993, have won the most titles (19), a record only shared by another World Cup participant, Uruguay.
The next few days are very crucial for Diego Maradona and his crew as they will make the final preparations to get this team geared up for action. If anything, this team should be able to meet expectations with ease. This is a young and energetic team that can get the job done if they work together.

Players to watch for:
Lionel Messi. 22 years old with 44 caps and 13 goals. The best player in the world currently plays for FC Barcelona.
Gonzalo Higuain. 22 year old striker plays for Real Madrid.
Carlos Tevez. 26 year old Manchester City forward with 51 caps and 8 goals.


NIGERIA

Part of a team tactic to win games is the conditioning of their players and African players have proven to do a great job in that department, and Nigerians are certainly a great example of that. The three-time World Cup participants have won the African Nations Cup twice in 1980 and 1984.
Their head coach is the former Swedish manager Lars Lagerback who led Sweden to five consecutive championships from 1998 to 2009.
Nigeria may seem like an inexperienced team to some, but this team possesses some of the best players who give service to many top clubs around the globe. Could this be the year for "Super Eagles" to surprise the world?
One thing is for sure. They have the right ingredient to advance to the 2nd round and beyond!
Players to watch for:
Joseph Yobo. 29 years old defender plays for Everton. He has 64 caps and 4 goals.
Yakubu Aiyegbeni. 27 year old striker plays for Everton. He has 50 caps and 19 goals.
Obafemi Martins. 25 year old forward plays for Wolfsburg. He has 28 caps and 16 goals.

SOUTH KOREA

This is South Korea's 7th appearance in the World Cup. The Koreans have won the Asian Nations Cup twice in 1956, 1960, and took the fourth place in 2002 when they co-hosted the World Cup with Japan.
One of the most organized Asian teams all around is well known for the speed and endurance. Korea's head coach is Huh Jung-Moo, who won Asia's best coaching award in 2009 after leading the national team to 27 consecutive games without a loss.
Koreans are certainly ready and willing to prove that their success in 2002 was not a fluke. But are they able to get the job done?
Players to watch for:
Park Ji-Sung. 29 year old South Korean captain plays for Manchester United. He has 85 caps with 11 goals.
Park Chu-Young. 24 year old speedy striker plays for Monaco. He has 39 caps and 13 goals.


GREECE

Greece is certainly one of the most passionate footballing nations in the world. With only a single World Cup appearance in 1994, this is Greece's chance to rise to the occasion and show their worth.
Greece shocked the world in 2004 when they won the European Championship, and their 16-year absence from the World Cup just makes them hungrier to battle it out on the preliminary stage.
The Greek team is well known for its effective defensive tactics and they fight to the end. With the German giant Otto Rehhagel as the head coach, Greeks will have a lot to say and prove on the field. One thing that might work against the Greek team is the age bracket. Greece has one of the oldest squads participating in the games.
Players to watch for:
Angelo Charisteas. 30 years old striker plays form Nuremberg. He has 82 caps and 23 goals.
Giorgos Karagounis. 32 year old midfielder is the captain of the Greece national team. He has 91 caps and 6 goals. He plays for Panathinaikos.
Theofanis Gekas. 29 year old with 46 caps and 20 goals plays for Hertha Berlin.

My prediction:
Argentineans are the automatic qualifiers in this group. With so much talent on their side, there is no hope of keeping them down, and the first stage should be a good practice session getting them ready for later stages.
Nigerians should win the stamina war against the other two teams, and their physical superiority will take them to the 2nd round. They have a speedy team that is hard to keep down.
Greece will have a disappointing first round and their age will keep up with them at the end of every game.
South Koreans will have another quick exit, and in my opinion they will finish better than Greece, but no champagne this time around as they will not advance.


--------------------------------------------------------

The 2010 World Cup Preview. Part III. Group C

Group C : "The British Invasion!"

England
USA
Algeria
Slovenia

ENGLAND

What might one say about England and the football tradition? One of the best footballing nations on Earth has only won the World Cup once, and that's in 1966 when they hosted the event. With 12 World Cup appearances and a solitary championship, the British are always looking for justice.
Without a doubt England has more individual talent than any other team in this group (if not the world), but as a team they are yet to show collectiveness. The addition of world-renowned head coach Fabio Capello who has won four Series A championships with Milan, UEFA Champions league in 1994, and La Liga title with Real Madrid, makes England an even more dangerous team to reckon with.
The "Three Lions" play a fast pace game that is a signature procedure with British football, and they are able and capable to score from variety of different angles and positions. Basically, the British have a claim that they own this "game", and South Africa could be the stage to prove that.
In 2010, they topped their qualification group with 27 points, leaving no doubts about who is the boss in that category!
Unfortunately right after the qualifications they lost the services of David Beckham due to his achilles injury, but England has too many arsenals, and this incident is not going to stop them from demolishing the adversaries.
Could they overcome the omen in South Africa?

Players to watch for:
Wayne Rooney. The cocky and very talented 24-year-old Manchester United striker has 58 caps and 25 goals in his resume.
John Terry. The controversial Chelsea's center back has 59 caps and 6 goals.
Steven Gerrard. 29 year old talented Liverpool winger has 78 caps and 16 golas to go with it.
Frank Lampard. 31 year old attacking midfielder has 77 caps and 20 goals. He plays for Chelsea.
And the list goes on and on...


USA

The U.S. players may not play "delicious" football, but once on the field, you can be sure that they give 100 percent. Football in the USA has to compete with too many other sports that bring in more money to their owners then the beautiful game does. It's been a struggle for American football fans to deal with this dilemma, but surprisingly USA has done real well in international competition.
U.S. has one of the most organized youth leagues in the world and paying attention to the fundamental of the game has been very beneficial to them.
THey have participated eight times in the World Cup with a shocking third place finish in 1930. They won the Gold Cup in 1991-2002-2005, and 2007.
Under the direction of Bob Bradley, United Stats finished their World Cup qualifications ahead of Mexico, collecting 20 points.
It's always been a quick hit or misses for USA, but the opponents should never underestimate their potential, as they play hard from start to finish.
Players to watch for:
London Donovan. 28-year-old talented striker has 121 caps and 42 caps. He plays for the Los Angeles Galaxy.
DaMarcus Beasley. 27-year-old midfielder plays for Glasgow Rangers and has 90 caps and 17 goals.
Carlos Bocanegra. 30-year-old defender plays for Rennes and has 77 caps and 12 goals to complement it. (He is also the captain).

ALGERIA

Algeria may not be as good as other African teams in the competition, but they are capable of making surprises. The two-time World Cup participants had a hard time getting to South Africa, and their qualification caused a political incident that created a huge dilemma internationally. At one point Algerians had to face the powerful Egypt. Their rival (Egypt) could only qualify if they beat Algeria by three goals. On their way to the stadium however, the Algerian bus carrying the players were attacked by hooligans and as result three Algerian players were injured. This incident forced Algerian government to cut ties with Egyptian government, which resulted in halting gas exports to Egypt.
Later that year, however, they beat Egypt in a fierce playoff battle, and qualified for the World Cup. Today, the 1990 African Nations Cup champions are in South Africa to show the world that they deserve to be here.
Algerians have many players who play in top clubs of Europe, and playing good football is a tradition for this country.
Players to watch for:
Karim Ziani. 27-year-old Wolfsburg midfielder has 53 caps and 3 goals.
Rafik Saifi. 35-year-old striker plays for Istres, and has 58 caps and 18 goals to complement it.
Nadir Belhadj. 27-year-old Portsmouth defender has 43 caps and 5 goals.


SLOVENIA

Slovenia participated in the World Cup only once in 2002, but this very physical team can play good football like their powerful counterparts in that part of the world. Slovenia qualified as the 2nd team of their group just two points behind Slovakia, but took the center stage away from the talented Czech Republic, eliminating them from the competition. Most of their players performed for Yugoslavia, but in 1991, and after their split from Yugoslavia, they formed Slovenia national football team.
Slovenian side maybe an experienced team, but they are still looking to find their righteous place in the world football community.

Players to watch for:
Valter Birsa. 23-year-old striker plays for Auxerre and has 33 caps and 2 goals.
Milivoje Novakovic. 30-year-old forward plays for Koln. He has 37 caps and 14 goals.
Robert Koren. 29-year-old West Bromwich Albion midfielder has 45 caps and 4 goals.


My prediction:
England is going to finish in top of the group, going to the 2nd round with ease. They should get better at every game, and will be a serious contender in later stages.
Unlucky USA is going to face England in their first game, and will have a hard time getting passed Slovenia. An unlikely point from England in the first game is going to make a lot of difference for them, but I would not count on that.
Algerians will finish in the bottom two, and won't see the 2nd round.
Surprise:
I believe that Slovenians are the surprise team of this group. This team has a lot to prove both personally, and politically. With a little bit of luck thy can get passed USA, and the Yanks are never good at dealing with Eastern European teams.
So, here is my take on this group: England and Slovenia!



---------------------------------------------------------

The 2010 World Cup Preview. Part IIII. Group D

Group D: "The German Engineering!"

Germany
Australia
Serbia
Ghana

GERMANY

Germany is my all-time favorite crew (Besides Iran of course)!
Germany is the three-time world champion (1954-1974, and 1990). The 16-time participants and winners of European Championship in 1972-1980, and 1996 are one of the most technical teams all around.
Germans perform like an accurate machine with a beautiful spirit inside of it. This is a no-nonsense team that can revolve the game to their advantage any time they put their minds to it. Having some of the most powerful players on their side, "Die Mannschaft" is to be known as constant contenders in the World Cup, and they are even more dangerous under the direction of their head coach, Joachim Loew (The Master Engineer!).
The young Germans side showed grit in 2006 when they hosted the World Cup. They advanced as far as a young and inexperienced crew could go, however, and four years later, they are finally here to go the distance.
The challenge is to get this team together by the end of the third game, and from there it's full speed ahead!

Players to watch for:
Michael Ballak. The awesome 33-year-old Chelsea player is one of the world's best. Ballak has incredible 98 caps and 42 goals.
Bestian Schweinsteiger (The Blonde Terror) is a 25-year-old midfielder who plays for German giants Bayern Munich. He has 74 caps and 19 goals under his belt.
Lukas Podolski. The fearless 24-year-old forward plays for Koln. He also has an incredible record of 70 caps and 37 goals for a young player.
GO GERMANY. GO!

* Note: Michael Ballak is out of the World Cup due to an unexpected injury.


AUSTRALIA

12 years ago and in an unforgettable event, Iran drew a game in Melbourne (2-2), to make it the last team of the 1998 World Cup in France. That was then, and this is now. Today, Australians are in South Africa representing the old continent in style! The Socceroos are one of the most organized sides in AFC (Asian Football Confederation), and this is their third World Cup showing. Under the direction of Dutch head coach Pim Verbeek, Australians are a tough, unpredictable, and volatile crew, and inconsistent at the same time.
Socceroos' style of football is not something that captures the heart as they play "bland" football, but they are definitely capable of talking the talk and walking the walk on the field.
The South African crowed can give much needed boost by supporting Australians, and that could be a key factor for Aussies.

Players to watch for:
Mile Sterjovski. The 30-year-old right winger plays locally for Perth Glory and has 43 caps and 8 goals.
Jason Culina. 29-year-old footballer has 46 caps and 1 goal. He also plays locally for Gold Coast United.

SERBIA (Always a Bridesmaid)

The very powerful Serbian side finished their 2010 World Cup qualifications campaign on top with a point ahead of France. The Serbians have 10 World Cup showings that resulted twice in capturing the 4th place. (1930-1962).
They have also come close in winning the European Championship twice in 1960, and 1968 when they finished 2nd.
They are the direct descendants of Serbia, the Montenegro National team, and Yugoslavian national team, hence, playing powerful and attractive football is part of their football heritage. Their head coach is former Serbian defender Radomir Antic, who used to be in charge of FC. Barcelona, Real Madrid, and Atletico Madrid.
The Serbian team possesses an attacking mentality, and their 22 goals during the qualification campaign is the real proof. If they get past the first stage, they will be a very tricky team for any opponent to handle.
Is Serbia going to finally be the bride?

Players to watch for:
Dejan Stankovic. 31-year-old Internazionale attacking midfielder has 86 caps and 13 goals. He is also the captain of the Serbian national team.
Nikola Zigic. 29-year-old striker plays for Valencia and has 42 caps and 13 goals.
Milan Jovanovic. 29-year-old Liverpool midfielder has 24 caps and 9 goals.

GHANA

This is Ghana's 2nd experience at the World Cup. In 2006, they reached the 2nd round by beating powerful Czech Republic 2-0, and USA 2-1 to reach the 2nd round; however, and eventually, they were beaten by Brazil 3-0 and exited the World Cup in style. The winners of the African Nations Cup in 1963-1965-1978, and 1982, are a hard-working team who know what it takes to win.
After going through 2005 undefeated, Ghana won FIFA's most improved team of the year award. Under the direction of the Serbian coach Milovan Rajevac, "The Black Stars" are improving by day, ready for action.
This time, South Africa is offering them a stage to demonstrate their qualities, and Ghana is ready to showcase their gift to the world.
Currently Ghana is number 32 on FIFA World Ranking chart.

Players to watch for:
Eric Addo. 31-year-old defender has 45 caps and is employed by Roda JC of Netherland.
Sulley Muntari. 25-year-old Internazionale midfielder has 52 caps and 15 golas.
Asamoah Gyan. 24-year-old striker plays for Rennes, and has 38 caps and 19 goals.


My prediction:
This is going to be a serious practice for German national team, and it will prepare them for what's ahead. Ballak and his men should have no problem conquering the obstacles on this stage.
Australians will finish last in the group, and Socceroos will leave with tails between their legs!
If I have to choose a team involving Ghana and Serbia, my pick would be Serbia. Not only they play a physical game like Ghana does, also they possess a better technique to win games.
My take is:
Germany and Serbia to the 2nd round, with Ghana and Australia finishing third and fourth in respectively.


------------------------------------------------------

The 2010 World Cup Preview. Part V. Group E

Group E: "Agent "Orange", or "Orange Juice"?

Netherlands
Denmark
Japan
Cameroon


NETHERLANDS

In the 1974 World Cup final, Johan Cruyff's team went up 1-0 against Germany, and it all seemed like most predicted. But by the time the referee blew the whistle, it was Germans who lifted the Jules Rimet Trophy.
Four years later, and this time without the services of legendary Cruyff, "The Flying Dutchman" reached the World Cup final in Argentina, but lost the opportunity to capture the prestigious award.
One of the most superior teams in Europe has taken on center stage eight times already. The creators of "Total Football" and two time World Cup finalists proved their worth when they captured the European championship in 1988.
The Dutch finished their World Cup qualification campaign 14 points clear the 2nd team of the group (Norway), to show the world that they are still playing good and solid football.
Under the direction of their head coach Bert Van Marvijk, Netherlands won all of its qualification games and they conceded only two goals before qualifying for South Africa.
Many believe that "The Flying Dutchman" play the 4-2-3-1 formation better than any other team in the world.
Even without the services of the veteran striker Ruud Van Nistelrooy being left out of the squad, the "Orange" men are still hopeful to make it all the way to the final.
But the question is; can they go the distance and finish the job this time around?

Players to watch for:
Arjen Robben. 26-year-old striker plays for Bayern Munich, and has 46 International caps and 11 goals.
Rafael Van Der Vart. 27-year-old Real Madrid midfielder has 75 caps and 15 goals.
Giovanni Van Bronckhorst. The 35-year-old captain, is the heart of Dutch defense. He has 97 caps and 5 goals to complement it. He currently plays for Feynoord.

DENMARK

South Africa will be Denmark's 4th World Cup appearance. The "Danish Dynamites" finished their qualifications campaign on top of their group 2 points clear the 2nd team Portugal.
The winners of European Championship in 1992, and Confederations Cup in 1995, are a rough crew that play the game old style and by the book.
In their 1998 campaign in France, Danish were absolutely unlucky to lose their quarter final match against Brazil, as they had one of their best teams ever participating in that tournament.
One thing about the Scandinavians is that they always play a consistent game and have clear goals, and this time under the guidance of their head coach Morten Olsen, they will continue that trend eagerly.
Denmark may not be favorites to win the world cup; nevertheless, they are always an intimidation to make a surprise or two in the World Cup.

Players to watch for:
Dennis Rommedahl. 31-year-old Ajax forward has 93 caps and 16 goals.
Nicklas Bendtner. 22-year-old Arsenal front man has 32 caps and 11 goals.
Jon Dahl Tommason. The 33-year-old veteran was recently called back to the national team again. He has an incredible 107 caps and 51 goals to complement it. He plays for Feyenoord.


JAPAN

This is also Japan's 4th participation in the World Cup. The three-time Asian Nations Cup champions (1992-2000-2004) are one of the finest teams of the old continent.
Japanese believe in absolute discipline on the field, and they are a speedy bunch that can create opportunities in an instant.
The Samurai Blue is coached by Takeshi Okada who took over the team after the previous coach Ivika Osim suffered a stroke. Okada coached Japan in 1998 World Cup as well.
Japanese finished their qualification campaign comfortably topping their group of five team section. This is Japan's first final appearance without the services of their legendary midfielder Hidetoshi Nakata who hanged his boots few months back, but Samurai Blue are not short of talent and will unquestionably show the world that going to South Africa was not an accident.
According to coach Okada, Japan is aiming to reach the semi-finals.
Is this doable?

Players to watch for:
Shunsuke Nakamura. The former Celtic playmaker is 31-years-old and has 95 caps and 24 goals.
Shinji Okazaki. The 24-year-old forward scored 16 goa1s in 25 International matches.
Yuji Nakazawa. The 32-year-old veteran has 102 caps and 17 goals.


CAMEROON

The "Indomitable Lions" are one of the best African teams in history. The winners of Africa Cup of Nations in 1984-1988-2000, and 2002 have also participated in five World Cups.
Who can forget their heroic effort in 1990 when they beat Argentina, and Romania to reach the 2nd round. On the next stage they defeated Colombia 2-1 with legendary Roger Milla scoring two goals in extra time. And in an epic saga on quarter finals, Cameroon faced the mighty England and despite their daring efforts lost the game 3-2 on the 105th minute penalty!
This time as well, Cameroon finished their qualification campaign with style topping their group. Under the guidance of their head coach Paul Le Guen, Cameroon is looking forward to create history again.
It is also interesting to know that Cameroon have played 17 FIFA World Cup matches, the most of any national team from Africa.

Players to watch for:
Samuel Eto'o. The legendary striker has an incredible 92 caps and 43 goals. He plays for Internazionale.
Jean Makoun. 26-year-old has 46 caps and 9 goals. He plays for Lyon.
Rigobert Song. 33-year-old veteran has an astonishing 131 caps and 5 goals. He is a defender and plays for Trabzonspor.

My prediction:
This is a tough group to pick. Traditionally, Netherlands should be able to top the group, but the Dutch are kind of unpredictable these days. However, I still take that brisk and pick them as group winners. They are experienced enough to get the job done.
Cameroon is my 2nd choice. Playing in South Africa, they should get the needed support from the crowed and make it to the 2nd round.
No surprises in this group and no cigars for either Denmark or Japan.


-------------------------------------------------------

The 2010 World Cup Preview. Part VI. Group F

Group F: "Catch Me If You Can!"

Italy
Paraguay
New Zealand
Slovakia

ITALY

Defending champions, and four-time World Cup winners (1934-1938-1982, and 2006) are always a challenger to beat!
The "Azzurri" are regular trend setters in world football community, and they play the beautiful game with passion. The game of football is certainly an obsession in Italy.
The 1968 European champions have one of the best leagues in the world (Serie A), and use some of the most brilliant football players in their clubs. 16 times participation in World Cup finals is a true eyewitness of this domination.
Under the direction of the world renowned Marcello Lippi, the Azzurri topped group 8 in World Cup pre-qualification and acquired a pass to South Africa.
Italians may not be the most consistent national side; however, you can always count on them to tackle the difficulties, getting the job done.
In 2006, Italians had a slow start but got better with every game. At the end, they captured the hearts and mind of the football fans by beating a very powerful France in the final.
Marcello Lippi, is leaving three huge names out of his team, replacing them with younger, more efficient, and hungrier players. Luca Toni, Francesco Totti, and Alessandro Del Piero were left out of the main squad.
Lippi also concluded: ""If you only have a compact group of good lads you won't go very far hence you need quality. Just how much of that we have we'll discover during the World Cup."

Players to watch for:
Gianluigi Buffon. 32-year-old goalkeeper is one of the best in the world. The Juventus keeper has 100 international caps.
Giuseppe Rossi. 23-year-old Villarreal striker is on his way up to superstardom. He has 14 caps and 3 goals.
Fabio Cannavaro. One of the most experienced defenders ever is 36-years-old and plays for Juventus. He has 132 caps and 2 goals.
Daniele De Rossi. 26-year-old midfielder has 52 caps and 8 goals. He plays for Roma.


PARAGUAY

The South American La Albirrojas (Red & White) reached South Africa as the third team of their group, but 5 points clear Argentina. Paraguayans confirmed their ticket to the world cup in style by beating Argentina 1-0. The win and qualification were so important for the South American nation that their President Fernando Lugo declared a national holiday to celebrate heir achievement!
Seven time world cup participants have 2 Copa America championships under their belt (1953-1979), and play a physical and old style game.
Their head coach is the Argentinean technician Gerardo Martino who is very optimistic about his teams chances in South Africa.
"Anyone who coaches a national team does so for one of two reasons: to stay in the job or go down in history. I've chosen the second option," said Martino

Players to watch for:
Roque Santa Cruz. 28-year-old Manchester City forward has 66 caps and 20 goals.
Nelson Valdez. The Borussia Dortmund striker is 26 years old. He has 38 caps and 9 goals.
Denis Caniza. 35-year-old defender has 95 caps and 1 goal.


NEW ZEALAND

The New Zealand "All Whites" are the least experienced team in this group. With only a single appearance in the World Cup, they are going to South Africa to gain experience. The winners of OFC Nations cup in 1973, 1988, 2002, and 2008 qualified for the world cup by beating Bahrain 1-0 in a playoff.
New Zealand is the second consecutive Oceania Football Confederation (OFC) member to qualify for the FIFA World Cup after Australia achieved the same feat in 2006.
New Zealand's head coach Ricky Herbert, is eager to show good football in the World Cup finals, but nothing else. In an interview with FIFA's official site, he declared: "This group has given it everything, four years of total commitment. We're back, we're there. South Africa, here we come."

Players to watch for:
Ryan Nelsen. The 32-year-old skipper plays for Blackburn Rovers. He has 38 caps and 6 goals.
Shane Smeltz. 28-year-old forward plays for Gold Coast United. He has 27 caps and 15 goals.
Simon Elliot. The 35-year-old midfielder has 60 caps, and 6 goals.


SLOVAKIA

The Slovakia national football team represents Slovakia in international football and is controlled by the Slovak Football Association. After the dissolution of Czechoslovakia, the Slovak Football Association was founded in 1993, and has been affiliated to both FIFA and UEFA since the same year.
This is Slovakia's 1st qualification ever, nevertheless known as one of the hardest working teams in that part of the world they qualified in a heroic fashion to make it to South Africa by beating Poland 1-0.
Slovakians play a fast paced and calculating game. With so many star players employed by top football clubs in Europe, Slovakians are a real threat to any team in this group.
Under the direction of their head coach Vladimir Weiss, Slovakia is eager, able, and ready to make history.
In an interview, the Slovakian star striker Stanislav Sestak told reporters: "We're very persistent. we don't give up until we've succeeded,"

Players to watch for:
Miroslav Karhan. 33-year-old midfielder has 96 caps and 13 goals. He is employed by Mainz.
Robert Vittek. 28-year-old Ankaragucu striker has 69 caps and 18 goals.
Stanislav Sestak. 27-year-old forward plays for Bochum. He has 29 caps and 10 goals.

My prediction:
Italy is the easy conqueror of this group. Italians will thrash the competition with ease to move into the 2nd round.
The surprise of the group is going to be the 1st time participants Slovakia. This bunch has so much pride and is hungry to prove a point or two.
Paraguay has a great team, yet I doubt it if they can overcome Slovakia's force-major. It's all about "hunger" and in my opinion Slovakians will overcome Paraguay and New Zealand in that department.
New Zealand won't have much to offer, and will end up at the bottom of the group F.


--------------------------------------------------------

The 2010 World Cup Preview. Part VII. Group G

Group G: "Group of Death"?

Brazil
Korea DPR
Côte d'Ivoire
Portugal


BRAZIL

"How can I count the ways..."
The "word" football translates to one thing and one thing only: Brazil!
The brilliant Samba Kings play the game more attractive than anyone else one globe. They simply dance on the field!
The five time World Cup champions ( 1958-1962-1970-1994-2002), Eight time Copa America winners (1919-1922-1949-1989-1997-1999-2004-2007), and three time Confederations Cup title holders (1997-2005-2009), are the most decorated football team on the planet, and a record 18 times qualifications for the world cup is solely an attest to their greatness!
Brazilians qualified for 2010 in yet another stylish trend with three matches to spare.
Under the direction of their legendary former national team midfielder: Dunga", Brazil is looking for their 6th title.
Having some of the most talented players on their side, Brazilians are aiming for greatness, however, having so many powerful personalities in one team may work against them in the long run.
It all depends on how Dunga is planning to bring the chemistry back to this all star squad.
"We have to learn to live with the favorites'' tag, but we mustn't let it turn into something negative, as it has done in previous years.

Players to watch for:

Juliu Cesar. The 30-year-old goalkeeper is one of the best in the world. He has 47 caps and plays for Internazionale.
Kaka. The best player in the world in 2007 is 28-years-old. He has 76 caps, and 26 goals. He plays for Real Madrid.
Luis Fabiano. The 29-year-old midfielder has 36 caps, and 25 goals. He plays for Sevilla.


KOREA DPR

North Koreans have only one showing at the World Cup, but they were able to make history.
Korea DPR's most notable result in international play came in the 1966 World Cup at Middlesbrough F.C. home Ayresome Park, when the team upset Italy 1-0 to gain a spot in the quarterfinals. There, they lost 5-3 to Portugal despite taking a 3-0 lead in the 24th minute. The North Korean team was the first Asian team to progress beyond the first round of the World Cup finals.
This time around North Koreans were able to make it to the World Cup finals after 44 longs years.
On June 17, 2009, North Korea qualified for the 2010 World Cup by securing a draw with Saudi Arabia in Riyadh. North Korea and Saudi Arabia finished level with 12 points each, but the North Koreans had a superior goal difference, and got a ticket to South Africa.
Under the direction of Kim-Jong hun, the speedy N. Koreans are ready to show the world that they can play football.
"It was as a result of our hard work that we will return to the World Cup, 44 years after we reached last eight at England 1966. We are likely to meet European teams once more at South Africa 2010 and I hope we can repeat the feats of our predecessors," Korea DPR head coach Kim Jong-Hun said.

Players to watch for:
Hong-Yong-Jo. The 28-year-old captain is a striker. He has 40 caps and 11 goals. He plays for FC Rostov.
Jong Tae-Se. 26-year-old striker has 21 caps and 14 goals. He plays for Kawasaki Frontale.


COTE D'IVORIE

One of the best in South Africa is going to be a little engine that could!
This is Cote d'Ivoire's 2nd appearance in World Cup finals, and everyone is counting on them to advance to later stages in style.
In their first showing in Germany, the African Nations champions (1992), and Confederations Cup winners (1992), lost to Argentina, and Netherlands, and despite winning their last game against Serbia and Montenegro, were not able to advance, but this is a much better team than the 2006 squad.
If an African team is to make a major impact on the 2010 FIFA World Cup finals in South Africa, Cote d'Ivoire are seen by many as the most likely candidates. And with world class talent throughout the starting 11, it's no wonder.
Under the direction of former England manager, Sven-Göran Eriksson, this is the team to watch.
"At the last World Cup we played really well, but we were unlucky because we were in a very tough group with Argentina and Holland and went out in the first round. But I think with this kind of experience, it will be possible at South Africa 2010 to do much better. Perhaps we can make the quarter-finals and then semi-finals; this is something we can achieve," Cote d'Ivoire striker Didier Drogba said.

Players to watch for:
Didier Drogba. The 32-year-old striker is a living legend. He has 66 caps, and 43 goals. He plays for Chelsea.
Salomon Kalou. Drogba's team mate in Chelsea has 27 caps and 11 goals. He is 24-years-old.
Yaya Toure. The 26-year-old Barcelona Midfielder has 45 caps, and 5 goals.

PORTUGAL

Portugal is certainly not the team they used to be few years ago; however, with so many players who play in top notch teams around the globe, they are still considered a team that can compete on any level.
The four-time World Cup participants, and runners-up in European championship of 2004, finished third in 1966 World Cup.
It is ironic to be in the same group as their 1966 rival North Korea after 44 years.
Their qualification for 2010 South Africa was a bumpy road. Recording only one win from their first five group matches, Portugal quickly went from being group favorites to standing on the cusp of elimination. The second half of qualification brought a spectacular transformation, however, and they scored eight goals without reply in their last four group qualifiers to earn a play-off spot. Despite the absence of Ronaldo, their captain and talisman, for the two-legged tie against Bosnia-Herzegovina, they won home and away to clinch a comfortable 2-0 aggregate victory.
Under the direction of Carlos Queiros, Portugal is aiming to get to the 2nd stage and beyond. But, are they good enough?

Players to watch for:
Cristiano Ronaldo. The cocky 25-year-old Real Madrid striker is a speedy and dangerous lad. The Portuguese captain has 70 caps and 22 goals.
Simao is another dangerous forward who plays for Atletico Madrid. He has 79 caps and 21 goals.
Deco. The 32- year-old veteran plays as a midfielder for Chelsea. He has 72 caps, and 5 goals.
My prediction:

Despite having a very tough group, I select Brazil, and Cote d'Ivoire to advance.
Portugal has many good individual players; about I can't see them overcoming the style of Brazilians, and the involvement, and talent of Cote d'Ivoire.
In this group the match-up between Portugal and North Korea would be exciting to see, however, I see North Koreans as the last team of the group with no sparks in this world cup whatsoever.

* Note: With Didier Drogba being injured and out of the competition, Côte d'Ivoire's chance of advancing is dim. In this situation, Portugal is most probably the 2nd team qualifying out of this group.



---------------------------------------------------------

The 2010 World Cup Preview. Part VIII. Group H

Group H: "H" is for Hola El Mundial!

Spain
Switzerland
Honduras
Chile

SPAIN

If one is about to judge a footballing nation based on performance of its league, Spain unquestionably comes on top. The Spanish league (La Liga) has been a joy to follow, and some of the highest quality clubs compete in it.
The Spain national football team also known as "La Roja" (The red one) has participated in the world cup 12 times. The European champions in 1964, and 2008, are determined to make 2010 a year to remember by capturing it all.
Under the direction of their ex national team midfielder, Vicente del Bosque, the Spaniards finished their 2010 World Cup qualification campaign with a record 10 wins out of 10 in Group 5!
Spain also has one some of the best arsenal in her possession. They were the European Zone's second-highest scorers, firing 28 goals to end the campaign just six strikes short of the Fabio Capello's England.
Basically, combination of experience and self-confidence makes Spain the "real" contender to win the world cup here in South Africa!
In a recent interview with FIFA's official site, a very modest Del Bosque told reporters:
"We've got good players and a well-oiled team, but there are some very strong sides out there. Our aim is to challenge for the next World Cup but we know how difficult it is. We're not the favorites but we are among the hopefuls."

Players to watch for:
Iker Casillas. Without a doubt the Real Madrid skipper, is one of the best goal keepers on the planet. Casillas is 29-years-old, and has an incredible 103 caps under his belt!
David Villa. 28-year-old Barcelona striker has 57 caps and 37 goals.
Fernando Torres. 26-year-old Liverpool forward has 72 caps and 23 goals.


SWITZERLAND
The Swiss team also known as "Schweizer Nati" has eight World Cup appearances. Despite having an organized side, the Swiss had a bumpy road to South Africa. After conceding in the final minute to draw away to Israel, a disastrous 2-1 defeat to minnows Luxembourg in Zurich brought shame and embarrassment on the team. However, the defeat ultimately acted as a wake-up call, and the Swiss duly reeled off five wins on the spin, against Latvia (2-1), Greece (2-1 and 2-0) and Moldova (2-0 and 2-0). They only dropped points again in a 2-2 draw away to the Latvians.
A comfortable 3-0 revenge victory in Luxembourg and a goalless draw with Israel in front of a delirious Basel crowd sealed top spot in European Group 2 and a confirmed place in South Africa!
Under the direction of legendary Ottmar Hitzfeld, the Swiss are aiming to make beyond the 2nd round.
"If my father had known I'd be this successful as Switzerland coach - not as Bayern Munich or Borussia Dortmund coach - he'd have been overjoyed. It's the place we call home, you see," Hitzfeld said.

Players to watch for:
Alexander Frei. 30-year-old Basel striker has 73 caps and 40 goals.
Tarnquillo Barnetta. The 25-year-old midfielder plays for Bayer Leverkusen. He has 50 caps and 6 goals.
Philippe Senderos. 25-year-old Arsenal defender has 38 caps and 5 goals.

HONDURAS

With only a single qualification for the World Cup, Honduras is the least experienced team of group "H".
The Hondurans also qualified with a degree of difficulty to make it to S, Africa, finishing as the third team of their group 4 points behind United States, and 3 point below Mexico.
Under direction of their head coach Reinaldo Rueda, the Hondurans are lucky if they pass the first stage.
"Nobody could believe it. Our game ended and we were all dejected, then we saw the row the fans were making and we realized that the USA had equalized against Costa Rica. We're so happy to be going to South Africa and we're not going to let down all those people who believed in us," Honduras striker Carlos Pavon said, after his team booked their passage to the 2010 showpiece.

Players to watch for:
Carlos Pavon. The aging 36-year-old striker plays for Real Espana, and has 98 caps with 57 goals.
Amado Guevara. 34-year-old midfielder has an impressive 133 caps and 29 goals. He plays for Motagua.
Julio Cesar de Leon. 30-year-old Torino midfielder has 74 caps and 14 goals.

CHILE

Chile has seven World Cup appearances. They captured the 3rd place in 1962 when they hosted the event.
One of the better teams of South America, Chile qualified for the 2010 World Cup with a 4-2 away win against Colombia. At the end of the qualification they eventually finished in second place, ahead of Paraguay on goal difference following the latter's defeat to Colombia.
Chile's head coach is Marcelo Bielsa, the man in charge of Argentina's ill-fated bid for glory at the FIFA World Cup Korea/Japan 2002.
Nicknamed El Loco (The Madman) the hard-working and principled Bielsa is a devoted student of tactics and an advocate of enterprising football, individuality that has earned him huge popularity in his adopted homeland.

"I'm not looking at this as a chance to get revenge for what happened to me in 2002. Nothing I can ever achieve in the future will make that sadness go away. The most important thing at a World Cup is to make sure the players are in top form and that depends on so many different factors. Some of them you can control, but some are the result of everything the player has been through in the previous ten months. I hope everything comes together for Chile," Marcelo Bielsa said.

Players to watch for:
Matias Fernandez. 24-year-old Sporting midfielder has 37 caps and 7 goals.
Alexis Sanchez. 21-year-old Udinese striker 28 caps and 11 goals.
Humberto Suazo. 29-year-old forward has 42 caps and 18 goals. He plays for Monterrey.

My prediction:

Not only are the Spaniards going to make it as the first team of their group, I also see them in the final of the World Cup joining an elite group including Brazil, England, and Italy.
Many claim that Spanish league is strong because of their foreign based players, and this is the best opportunity for Spain to prove their critics wrong. It's do or die for Spain!
In my opinion, Chile will make it as the 2nd team in this group, and Hitzfeld's magic won't be enough to save Switzerland this time around.
Honduras will have a quick exit as the last team of group "H"!

See you at the games...
Acknowledgments:
Wikipedia.com
FIFA.com
World Football Associations/Confederations/Organizations
Calling all HuffPost superfans!
Sign up for membership to become a founding member and help shape HuffPost's next chapter