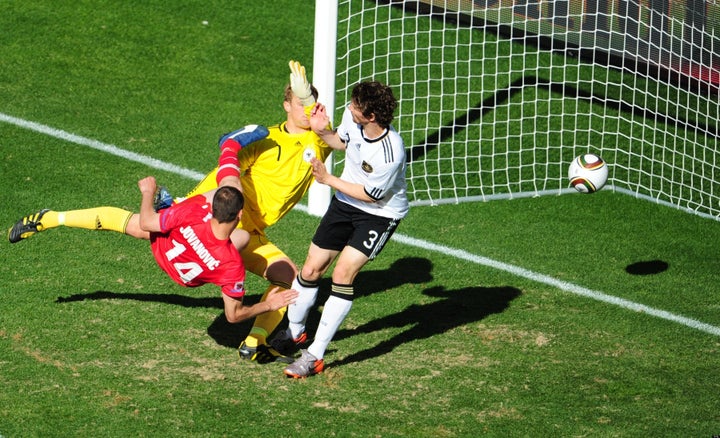 NEW YORK — When a World Cup goal is scored, Twitter celebrates.
The social networking site is seeing huge traffic when a big goal is scored in the soccer tournament. Though Twitter normally sees about 750 tweets per second on an average day, there were 2,940 tweets per second, then a record, after Japan scored against Cameroon on Monday.
Nearly as much traffic was reported after Brazil's first goal against North Korea on Monday, as well as after Mexico's tying goal against South Africa on June 11.
Twitter has yet to announce its numbers for Friday's U.S.-Slovenia 2-2 draw, which was likely to have caused huge amounts of activity.
Basketball, though, is still trumping soccer. Thursday night's NBA Championship game between the Los Angeles Lakers and Boston Celtics generated as many as 3,085 tweets per second.
Enormous traffic from the World Cup has contributed to frequent outage problems for Twitter. The site is postponing a planned network overhaul until the World Cup tsunami is over.
The World Cup has infiltrated the web far beyond Twitter. From live video streams of the World Cup games to live blog updates on the matches, the World Cup is inspiring "web mayhem," writes the Globe and Mail, so much so that it has been credited as the "most popular web event ever." Says the Globe and Mail,
The World Cup has now surpassed Barack Obama's election as the biggest event in the history of the Web. On day 1 of the football championship, the number of Web visitors per minute soared. Even now, worldwide Web traffic is well above normal.
Calling all HuffPost superfans!
Sign up for membership to become a founding member and help shape HuffPost's next chapter