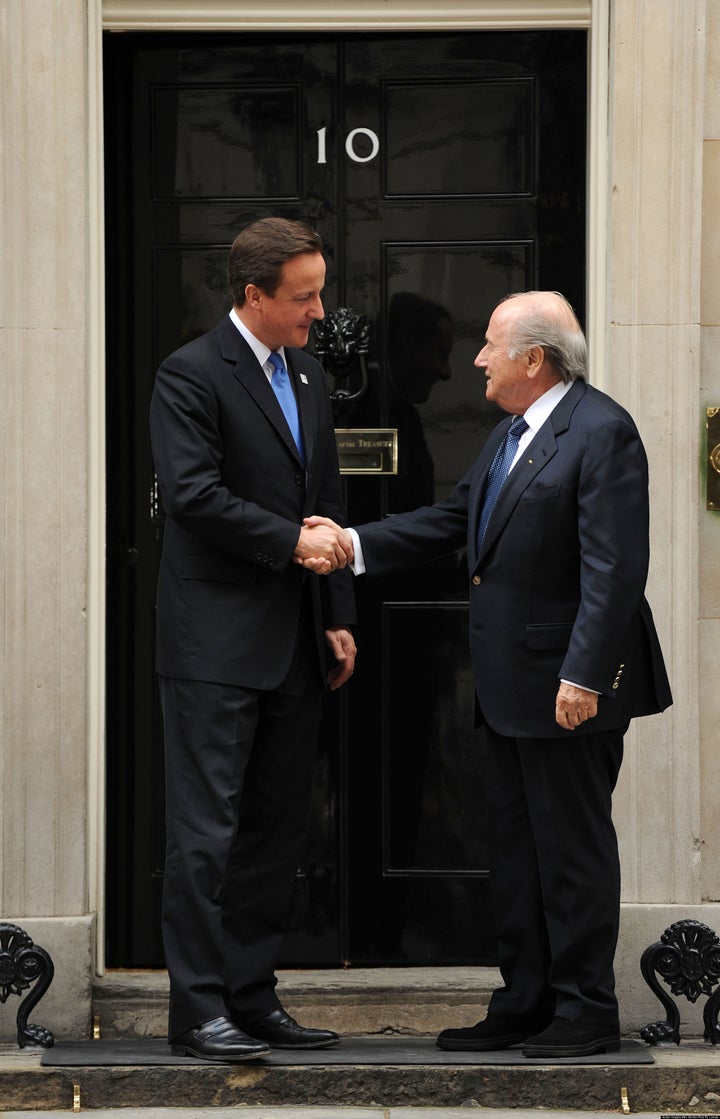 On Thursday FIFA will decide the hosts for the next two World Cups. It would be a tremendous honor for my country to welcome the world to England in 2018.
Football is our national game. It's part of what defines us as a country. But football in England is all the more special because it's also an international game. We are privileged to have some of the best footballers from all over the world playing week in, week out in our Premier and Football leagues. Players like Clint Dempsey, Brad Friedel, Tim Howard and Marcus Hahnemann are very much part of that. And our game would not be the same without them.
England prides itself on having the facilities that great players need to produce great football. And we would continue to develop our infrastructure, building on the legacy of the London Olympics and the continuous investment in football in England, to deliver a playing environment fit for the best players at the best tournament on earth.
That includes great stadiums, packed with some of the most passionate fans and most electrifying atmospheres anywhere in the world. For whether it's Wembley or Old Trafford, the Emirates or St James Park, these stadiums mean something to people in every corner of the world. Many of them have a special place in the history of football and in the hearts of all those who love the game.
So an England World Cup in 2018 would not just be special for the players. It would also be special for the fans. England is the most multicultural football nation on the planet. That means in England, every team is playing at home, because every country in the world has a community of fans already living and working here.
Our "Fan Fests" would bring these communities together and put them at the heart of the action, making a World Cup in England a truly global festival of football in a country that is easy to get to, easy to get around -- and most importantly, easy to feel at home in.
So I really believe that a World Cup in England in 2018 would be a great World Cup for players and fans alike. But just as importantly, it would also be a great World Cup for the future.
If we win the privilege of hosting the 2018 World Cup, there will be a new global fund for football, called Football United. This will aim to match FIFA's current investment in grassroots football and social development across the world by 2018.
Our legacy would directly affect the lives of one billon people globally. And it could affect even more in the years to follow as we would pass the fund on in a sustainable way to future World Cup hosts.
USA '94 was a real triumph both as a tournament for the world and as way of helping football to grow in America. I know you are bidding for 2022, and I wish you every success with that bid. When President Obama and I had a lighthearted wager on the England-USA game last summer, we had to settle for a 1-1 draw. This time we could both be winners.
Our ambition is to bring people together in the common cause of football and to use football to change people's lives for the better. That's the mission of an England World Cup in 2018. Because our bid is not just about what a 2018 World Cup could do for England. It's about what England 2018 could do for your country, and for the world.
REAL LIFE. REAL NEWS. REAL VOICES.
Help us tell more of the stories that matter from voices that too often remain unheard.