The 2014 World Cup has officially started, and the world is pretty much losing its collective mind. The 32-team tournament is the biggest sporting event in the world, with billions of viewers expected to tune in over the next month. You can't avoid it: Everyone will be talking about the jogo bonito, Portuguese for the "beautiful game." The precision passing, the spectacular goals, the shocking, earth-shattering refereeing; this is what fans wait four years for. But what about the non-fans? If that's you, we're here to help you make it through the next 30-plus days. Here's what you need to know about day 2 of the World Cup if you don't care about soccer.
Mexico is playing Cameroon first.
If you like picking the favorite, Mexico is your team. They're currently at number 20 in the FIFA rankings, but more importantly their team name, El Tri -- for the tri-color of their flag -- is fun to say. It's pronounced "tree." Here's the team, in their iconic green jerseys.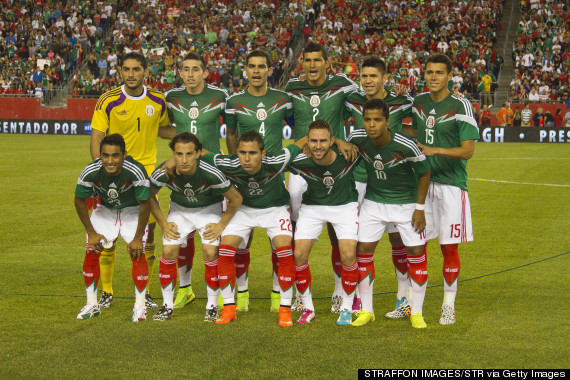 And here's what you might look like if you actually cared about them today. If you like an underdog, pick Cameroon. At 56 in the FIFA rankings, they have an uphill battle. But their team name is the Indomitable Lions, so obviously they're in good shape. Please, yell "Indomitable Lions" as many times as possible at the TV today. Here they are earlier this month, also wearing their trademark greens.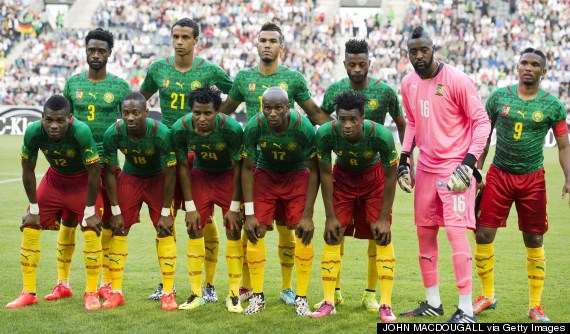 Their goalie looks fierce in that salmon -- come on! And the rest of their fans look pretty snazzy too.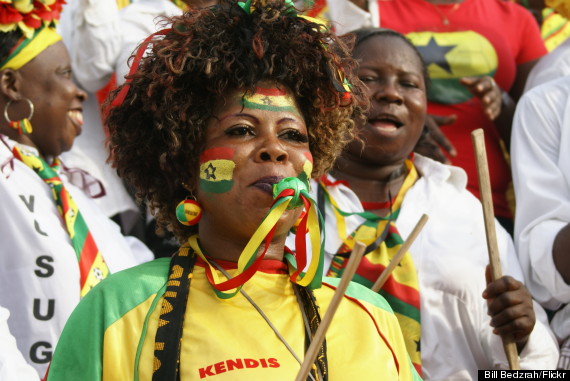 OK, so you don't like the beautiful game, but maybe you'll watch for the beautiful players?
This is Javier Hernandez of Mexico. You'll hear people calling him "Chicharito," or "little pea" in Spanish, and though he's not actually starting in this game, people will be talking about him. If he gets in, he'll going to be trying to score goals. Also, that smile though.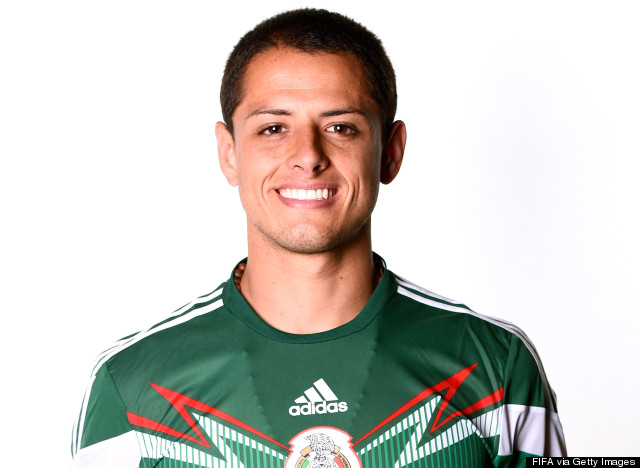 You might have more in common than you think. Here's a photo from Chicharito's Instagram:
And this is Henri Bedimo of Cameroon. He going to be trying to stop the Mexican team from scoring goals. And um, are you kidding me? Purely talking aesthetics here: He is perfection.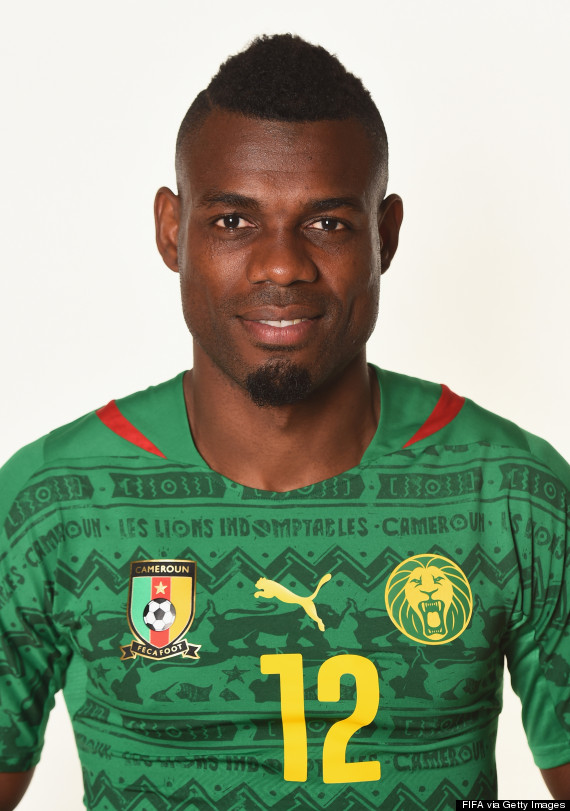 Consider this: Mexico is the U.S. team's biggest and most hated rival, so if patriotism is something you care about, soccer fan or not, you'll root for Cameroon. Also, an African team has never won the World Cup, but then again, neither has Mexico.
And if nothing else, sporting events are good excuses to sip some cocktails, even at this hour. If you want to support Mexico, have a margarita. It would probably be hard to track down palm wine, a popular Cameroonian beverage, so maybe go for a Guinness, which is popular throughout West Africa.
Spain takes on Netherlands next.
This could be an interesting match, but the safe team to root for is Spain, if boring bets are your thing. They're ranked number one in the FIFA rankings and won the World Cup in 2010, as well as the previous two European tournaments. Their nickname is La Furia Roja, which is honestly kind of lame. Here's the team rocking their red kits.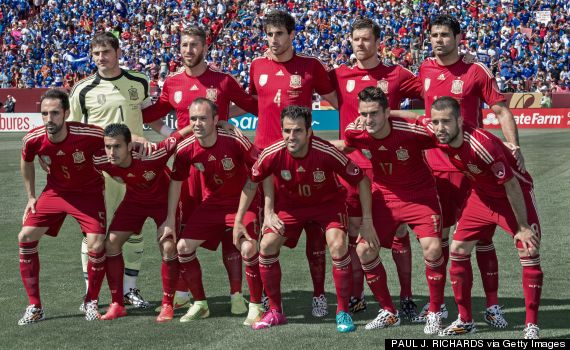 But wearing red isn't the only way to show your support. Just dress up like a matador?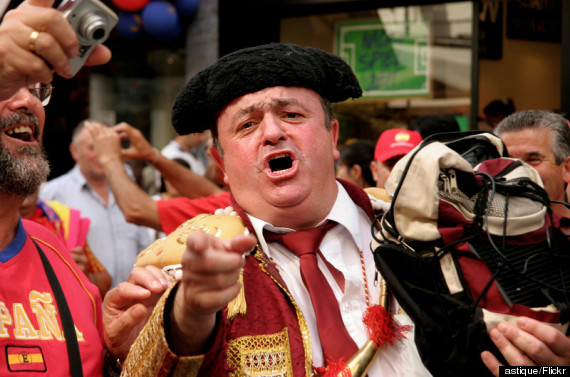 But the Netherlands are a tough team to beat. At 14 in the FIFA world rankings, they'll have an early chance for redemption against Spain, who beat them in the 2010 World Cup final. Their team name is Oranje, which is fitting. Just look at their jerseys.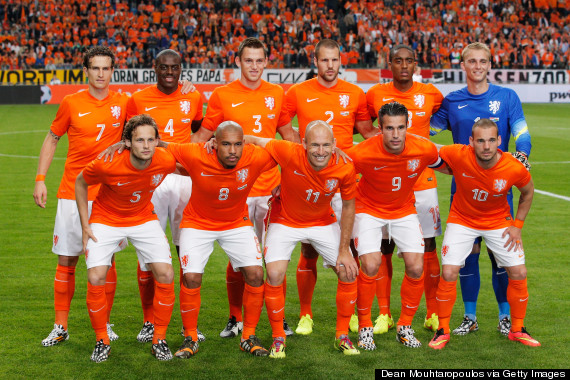 Seriously, anyone wearing orange during the World Cup will be assumed to be a Dutch fan.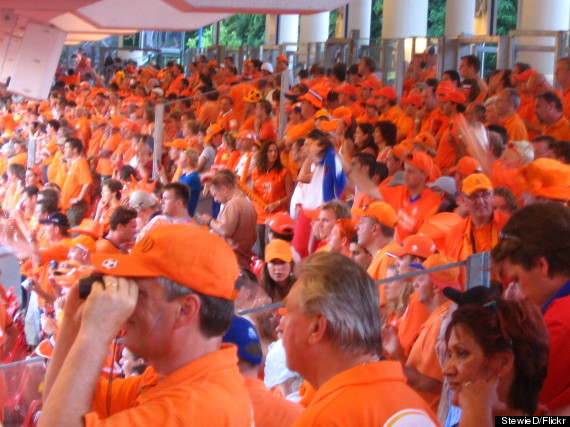 Again, soccer not your thing? Let's give you something else to look at...
This is Gerard Piqué. He's got blue eyes, he's married to Shakira and oh yeah, he plays center-back. You know what they say about center-backs don't you? Of course you don't.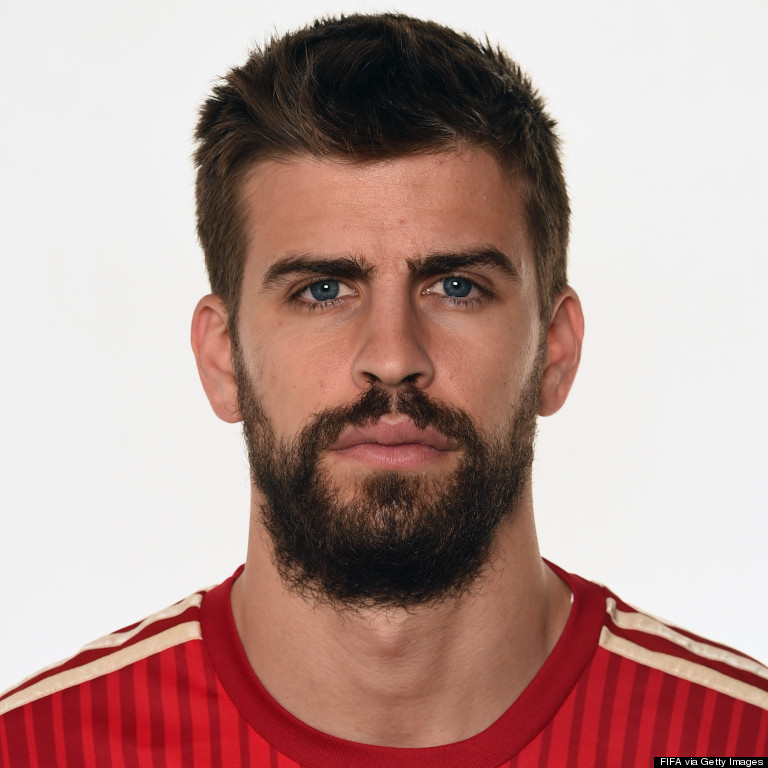 And here is Nigel de Jong. Nigel enjoys long runs on the pitch, working the midfield and generally always looking pretty handsome in his orange get-up.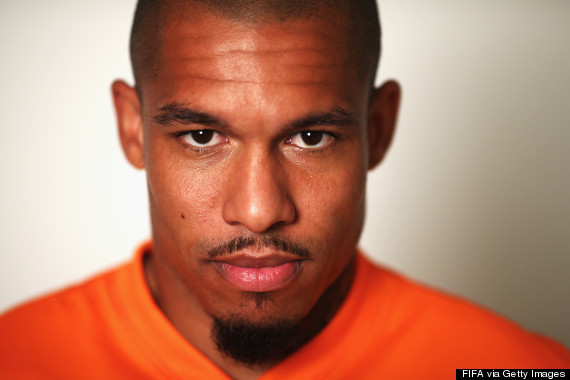 He also did this the last time the Netherlands played Spain in the World Cup:
That's fine, just root for both teams to lose. Or root for a 4-4 tie. A general rule: Unless you're from Spain, just don't root for them. Everyone will assume you're a shameless bandwagon fan, and they'd probably be correct.
But again, who cares about the actual soccer you're stuck watching? For some Spanish flair, whip up some sangria. Or keep it simple, show your support for the Dutch and drink a Heineken.
Chile vs. Australia is the last match of the day.
Chile is 13th in the world, and is favored to win this match. Their nickname, La Roja, is even more boring than Spain's. You guessed it, they wear red.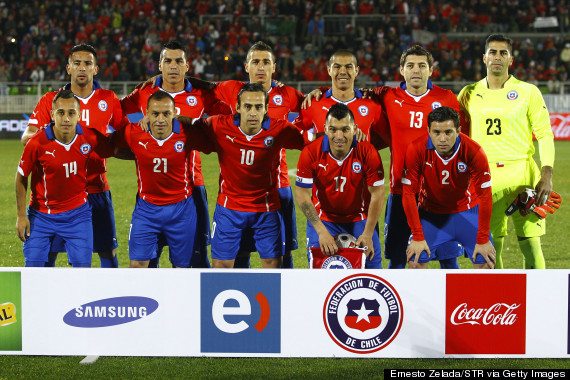 Chile's flag kind of looks like the Texas flag... So there's that, if you're looking for something completely arbitrary for inspiration.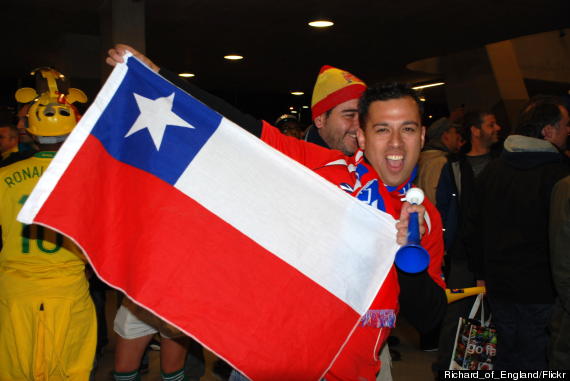 Australia is way down at 62, so doing anything in this World Cup would be something of an accomplishment. If you're looking for an upset pick that will likely disappoint you, but allow you to yell "Go Socceroos" a bunch, Australia is the team for you. That's right, their nickname is Soccerroos, like the kangaroos of soccer.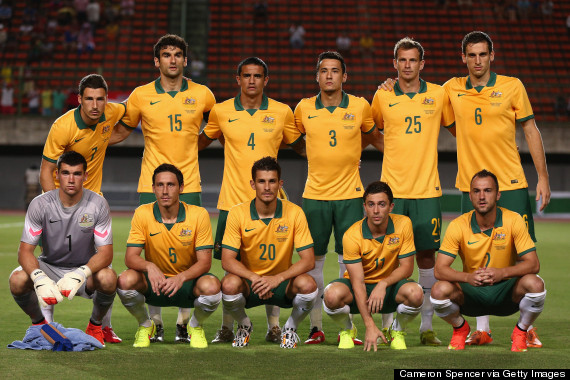 The fans wear yellow and green, which also allows them to trick people into thinking they're rooting for Brazil once Australia loses. Not doing it for you? How about some players?
Meet Mauricio Pinilla. He's a striker (his job is to score goals) that plays for Cagliari Calcio in Italy. Also, he's got "the look" pretty locked down, wouldn't you say? Those eyes!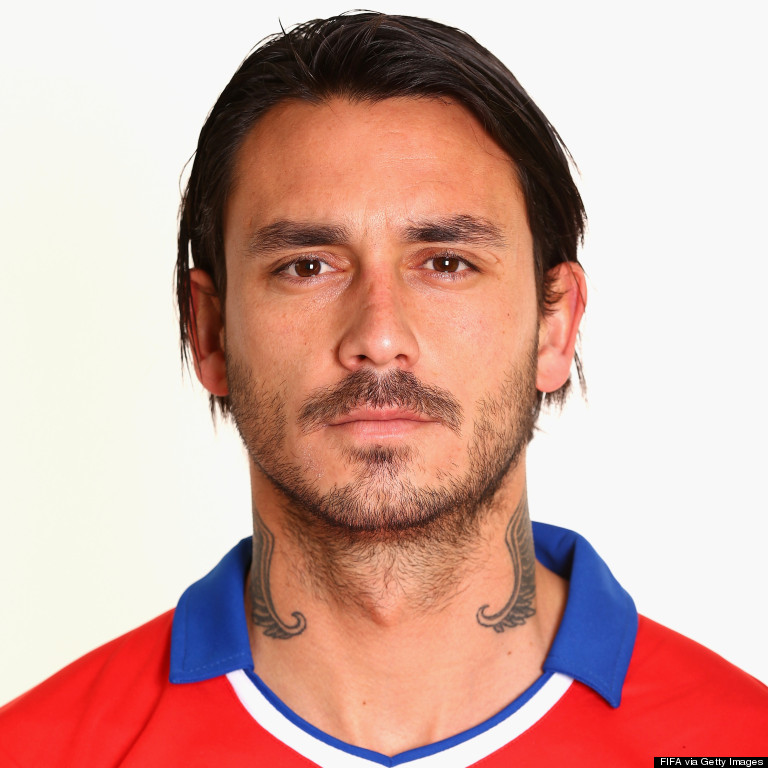 He also has an extremely adorable family:
Ryan McGowan is a defender who plays in China. He's as cute as an Australian button and if hazel-ish green eyes and perfect symmetry are your thing, looks like you're going with the team down under.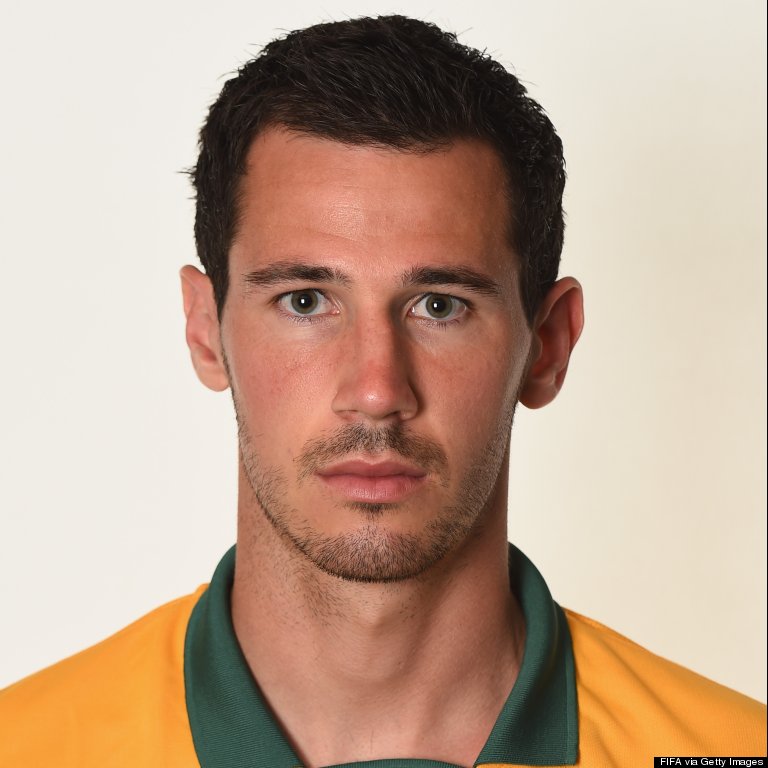 Well, if you decide to root for Chile, just make sure you don't do it like this fan, who narrowly avoided death after running in front of the team's bus as it flew down a highway. But obviously you won't, because you don't care about soccer.
Popular in the Community