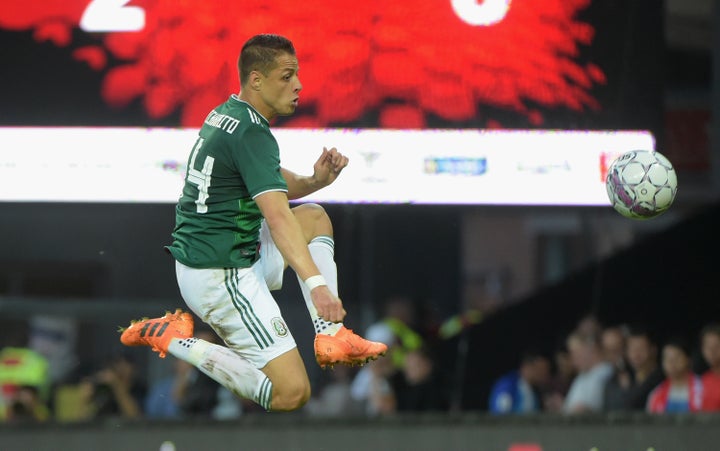 America's most popular soccer team kicks off its World Cup campaign on Sunday morning against defending champion Germany. Not the United States men's national soccer team, which crapped out during qualifiers, but Mexico. El Tri, as the team is colloquially known. The choice of discerning yanqui bandwagoners everywhere.
What follows is a very quick guide for new arrivals. Learn all about the team you have just now decided to love unconditionally for the next few weeks.
Few international soccer teams have been as consistent as Mexico over the past three decades ― in ways both good and bad. El Tri has progressed past the World Cup's initial group stage in six consecutive tournaments. But each time, Mexico has lost its first game of the tournament's knockout stages, often in brutal fashion. In 2014, Mexico fell to The Netherlands in the round of 16 thanks to a last-minute, dubiously awarded penalty, and the repeated heartbreaks have become known as Mexico's "curse of the fifth game."
Mexico ended World Cup qualifying in prime position to put that curse to bed. The team topped the final qualifying group for the North and Central American region, winning six of its 10 matches and losing just once. It was a run that included El Tri's first World Cup qualifying victory in the United States since 1972.
Mexico's draw into Group F doesn't leave this team much room for error if it hopes to continue its streak of success in the group stage. Germany is never a welcome sight in a World Cup group, and it's tough to imagine Mexico taking points off the Germans on Sunday. But things should get easier next week, when El Tri faces one of the tournament's lower-ranked teams in South Korea.
Avoid disaster there, and Mexico's hopes of advancing to the knockout stage will almost certainly come down to its match on June 27 against Sweden, which sits behind Mexico in FIFA's rankings but is considered a slight favorite to finish second in the group, according to FiveThirtyEight's projections.
5 Players To Watch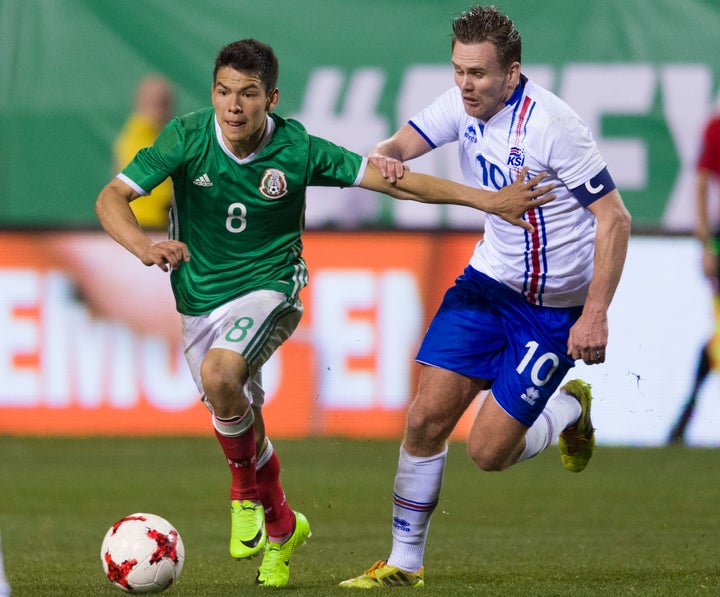 Hirving Lozano: It's almost impossible to predict how coach Juan Carlos Osorio will line Mexico up on any given day ― he ran out a different lineup in each of the first 46 games he managed ― but it seems a safe bet that 22-year-old Lozano will be on the pitch. The winger El Tri fans know affectionately as "Chucky" was probably Mexico's best player of any age over the past year, when he bagged 19 goals in 34 appearances for his Dutch club, PSV Eindhoven. Lozano has seven goals for El Tri since Osorio handed him his national team debut in 2016; now, he's a candidate to become one of this World Cup's breakout stars. 
Javier "Chicharito" Hernández: Chicharito is Mexico's all-time leading scorer, with 49 tallies in 102 career appearances for El Tri. This is his third World Cup, and he's spent Mexico's tune-up matches fighting to gain Osorio's trust as the starting striker. The 30-year-old had a fair but not earth-shattering year in the English Premier League, notching eight goals in 28 appearances for West Ham United. Look for him in his favorite spot: heading home a goal from the back post. 
Carlos Vela and Jesús Corona: Osorio will have a choice to make on the wing opposite Lozano, but he'll likely rely on both Vela and Corona during the group stage. Vela, 29, is back with El Tri after missing the 2014 World Cup in Brazil. And the former Arsenal prospect is back in form, too: Vela scored seven goals in 12 matches for Major League Soccer's Los Angeles Football Club before reporting for national team duty.
Corona struggled a bit this season at FC Porto in Portugal, even as the club won its first league title since 2013. Still, the 25-year-old winger known as "Tecatito" is looking to replicate the breakout he had on the international stage two summers ago, when he turned in a series of sparkling performances at the Gold Cup and Copa America.
Andrés Guardado: Guardado has 147 appearances for El Tri, more than all but three players in Mexico's history. At 31, this is probably the last World Cup for the man who plays his club soccer for Spain's Real Betis. How he pairs with Héctor Herrera, Miguel Layún or whomever else Osorio puts in the midfield with him could determine Mexico's fate, especially against a German squad laden with superstars that like to dominate the middle of the park.
Skip Google And Use These Facts To Impress Your Friends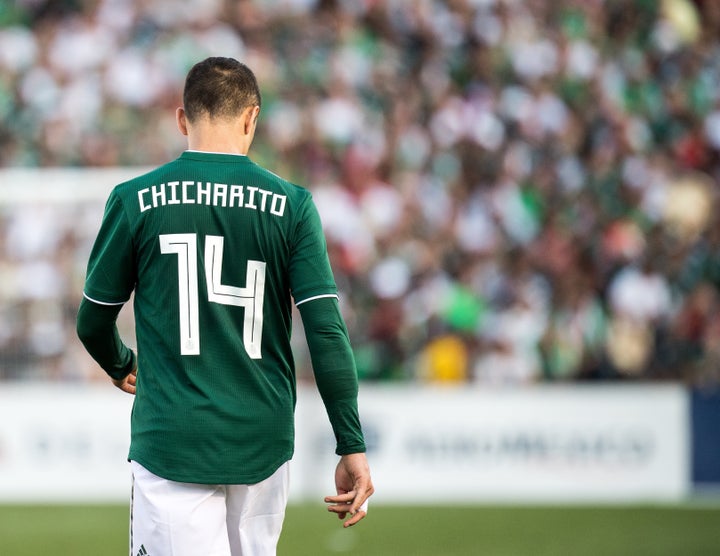 Hernández knows all about Mexico's World Cup curse: His father, Chícharo, was a member of the 1986 team that made the quarterfinals. Hernández has had an odd World Cup career. He's one of Mexico's biggest stars, yet has started just one match for El Tri across two World Cups. He has made eight total appearances and scored three times at those tournaments, though, and has a knack for big goals.
He scored Mexico's opening goal in a 2-0 defeat of France in South Africa in 2010, then sealed El Tri's crucial group stage victory over Croatia with a late goal in Brazil. If Chicharito scores twice in Russia, he'd become Mexico's all-time leading World Cup scorer ― and he might have to if El Tri hopes to advance.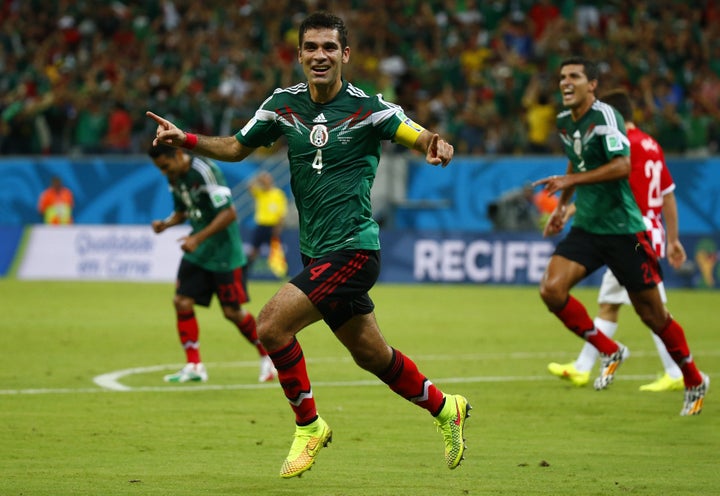 At age 39, Rafael Márquez could become just the third player ever to appear in five separate World Cups, should he make it onto the field during the tournament. Márquez, who's played twice as many World Cup matches as any other Mexican player, would also become the oldest player to ever appear for El Tri at the tournament.
On the flip side, 20-year-old Edson Álvarez gives Osorio an option on the other end of the age spectrum. Álvarez is capable of playing in both the midfield and defense, and that versatility could make him an appealing option in the wake of an injury that will force defender Diego Alves to sit out the World Cup. 
The Schedule
Sunday, June 17: vs. Germany, in Moscow
Saturday, June 23: vs. South Korea, in Rostov
Wednesday, June 27: vs. Sweden, in Ekaterinburg
The Outlook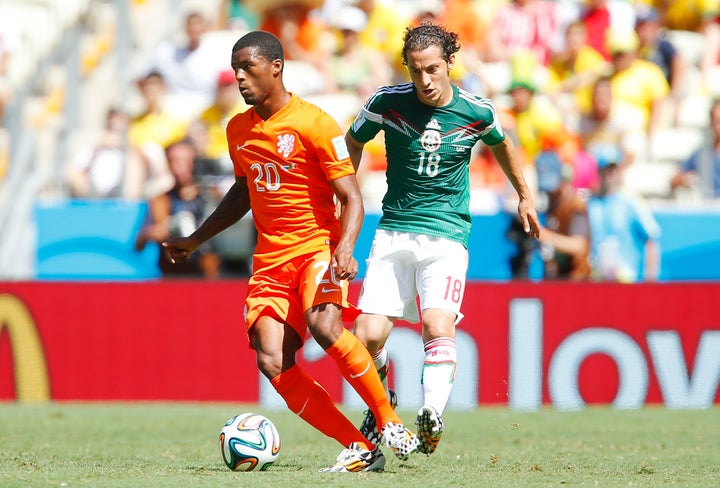 Mexico isn't necessarily riding high into this tournament, and the team faces a tough group draw, to boot. But that's been the case before: Four years ago, El Tri needed a last-minute qualifying goal from the United States just to get into the World Cup, then found itself drawn into a similarly daunting group with a pre-tournament favorite. Still, the team found a way to advance.
It wouldn't be surprising to see Mexico do that again, but El Tri is going to need some good fortune to break the quarterfinal curse. If it finishes second to Germany in Group F, Mexico would almost certainly face Brazil ― the odds-on favorite to win the World Cup ― in the round of 16. That feels like too tough of a task for this squad. 
This story has been updated to include more details about Jesús Corona's club team, FC Porto. 
Calling all HuffPost superfans!
Sign up for membership to become a founding member and help shape HuffPost's next chapter