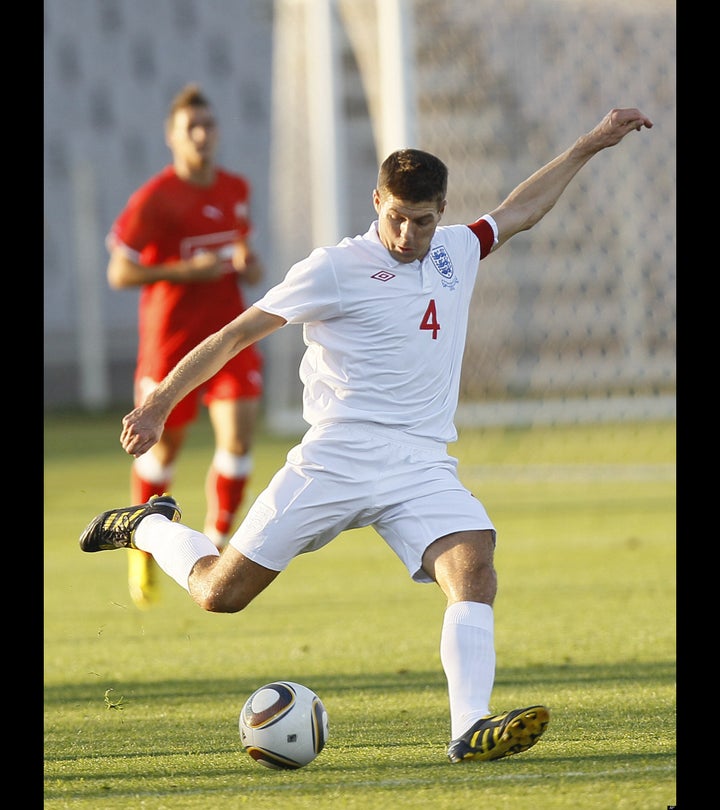 If Group G is the Group of Death, Group D is the Group of Do Not Resuscitate. A crazy melting pot of bizarre juxtapositions, these surreal pairings are just one of the reasons I love the World Cup above all other sporting events. Germany is, well, Germany. It doesn't really matter how much they suck leading up to the World Cup. They still have Thomas "Der Hammer" Hitzlberger, and all that maniacal Mercedes-Benz precision. But without Michael Ballack, their cultured, stylish, stiletto-sharp midfield maestro, they can't make it to the Finals. The Socceroos? How do you not love a country who calls their team that? And Australia has some playaz: Lucas Neill, a very handsome fellow you'd never want to meet in a dark alley in. Ghana is a fierce beast. Led by one of my favorite players on the planet, Michael "The Bison" Essien, the Black Stars are a dark horse capable of laying a righteous beat down on anyone. Serbia has been through so many brutal wars they can take anything you have to dish out and just stare back without blinking or batting an eye or a lash. They have a great hardman was a great hardman name: Vidic. Vidic the Impaler. Vidic the Slayer. Vidic the Vicious. They have a deep squad full of hard-working technicians of the highest caliber. I would not want to face them. Very tough group, I'm going way out on a limb here and picking Serbia and Ghana, but I don't feel good about it.
GROUP D: YES: Serbia & Ghana NO: Australia & Germany
David Henry Sterry is, along with San Francisco literary legend Alan Black, author of The Glorious World Cup: A Fanatic's Guide. With contributions by Po Bronson, Irvine Welch, and Simon Kuiper.
Calling all HuffPost superfans!
Sign up for membership to become a founding member and help shape HuffPost's next chapter