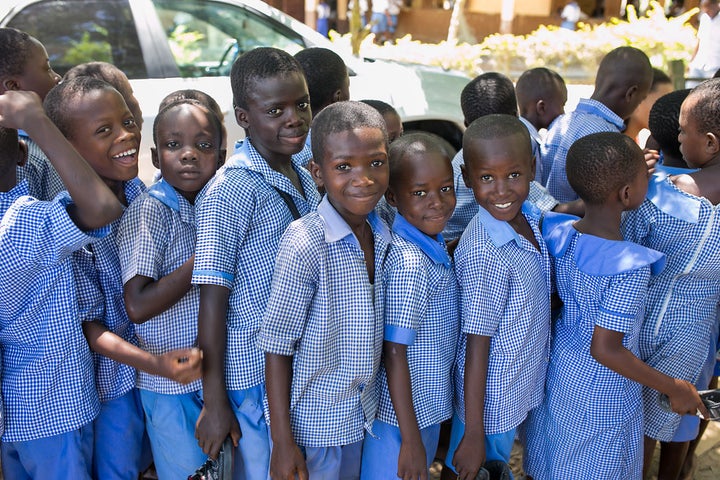 "I am not free while any[one] is unfree, even when [their] shackles are very different from my own." —Audre Lorde
World Day Against Child Labor (WDACL) is on June 12, and the issue of human trafficking is once again taking center stage. In support of WDACL, anti-trafficking organizations around the world (like Beauty For Freedom, a New York non-profit started by Ford model Monica Watkins) will align their efforts to speak up as one united voice against the unthinkable, and ever-prevalent commodification of human bodies. According to the International Labor Organization, "human trafficking is the fastest growing criminal enterprise of the 21st century, an estimated $150 billion dollar industry that is second only to drugs in terms of organized crime."
As Americans, there is a prevailing perception that trafficking is an "over there" problem. The Coalition to Abolish Slavery and Trafficking (CAST), a Los Angeles based non-profit organization is working to make Americans aware of trafficking realities both at home and abroad. According to its website, "[s]tates like California, Florida and New York are particularly vulnerable to human trafficking because of factors such as: proximity to international borders, numerous ports and airports, significant immigrant populations and large economies that include industries that attract forced labor." Los Angeles, for example, is a top choice for human traffickers as the "sprawling city makes it easier to hide and move victims from place to place, [and more] difficult for law enforcement to locate potential survivors."
Human beings are being trafficked into the United States from all over the world. And with WDACL approaching, there is no better time for us as Americans to educate ourselves about this global issue and what we can do to protect our children at home and elsewhere. Here are few action steps:
1. Understand what trafficking is.
There are many misconceptions regarding the concept of trafficking, including the notion that it only affects female victims. According to CAST:
Human trafficking is the exploitation of human beings through force, fraud or coercion for the purposes of commercial sex or forced labor. Any person under the age of 18 who performs a commercial sex act is considered a victim of human trafficking, regardless of whether force, fraud, or coercion was present.
Important takeaways? First, all of our children are at risk. Boys too are being victimized and targeted by traffickers. And second, coerced labor in and of itself (even in the absence of sexual exploitation) is still considered trafficking.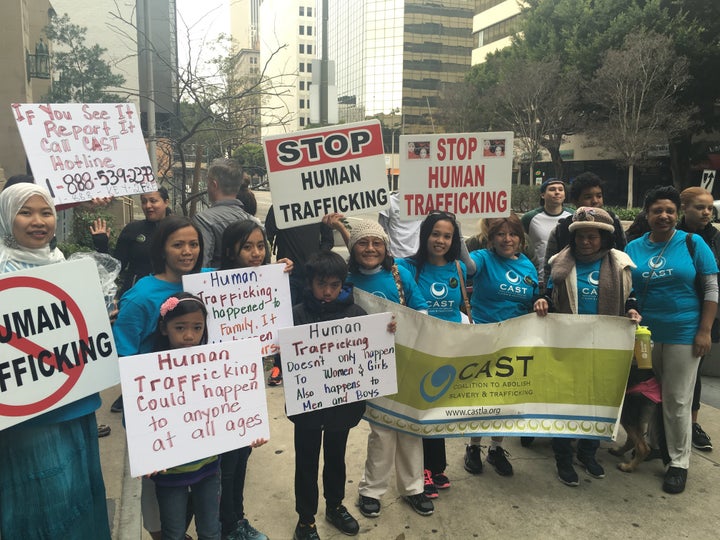 2. Pay attention, because trafficking may be closer than you think.
Before Ima Matul became a Survivor Coordinator at CAST and a well-known modern-day abolitionist, she was enslaved in the home of her Los Angeles-area traffickers. Brought from her native country of Indonesia with the promise of a job and $150/month in wages, the 17-year old soon found herself working 18+ hour days without pay or leave. She says that at the time, she did not know that she was "in a slavery kind of situation." Throughout her ordeal, the people living next door saw Matul regularly as she tended to house work and cared for her captors' children. They had no idea, however, that she was being held against her will and suffering verbal and physical abuse on a daily basis.
After three long years, Matul decided to write to her neighbors for help — but she was hesitant. Her English vocabulary was extremely limited, so writing the letter would be a challenge. Additionally, she was terrified that her neighbors would share the letter with her captors. As months passed and conditions deteriorated, she had learned the necessary Engilsh words and finally mustered the courage to pass the letter to her neighbor's nanny.
Days later, after verbally coordinating a time and day, the nanny drove Matul away from her captors' home — for good. At the time, Matul did not realize that she was escaping because of the language barrier. Her hope was only to find a new job so that she could afford a ticket home to Indonesia. To Matul's surprise, the nanny took her to CAST, a place that Matul did not even know existed. There she was sheltered, supported and protected.
Matul eventually went on to join CAST's survivor leadership program staff where she continues to work to this day. She is now a loud, prominent voice against trafficking but this outcome would not have been possible without Matul's courage, or her neighbor's quick and decisive course of action. Her attentiveness and willingness to look beyond the surface probably saved Matul's life.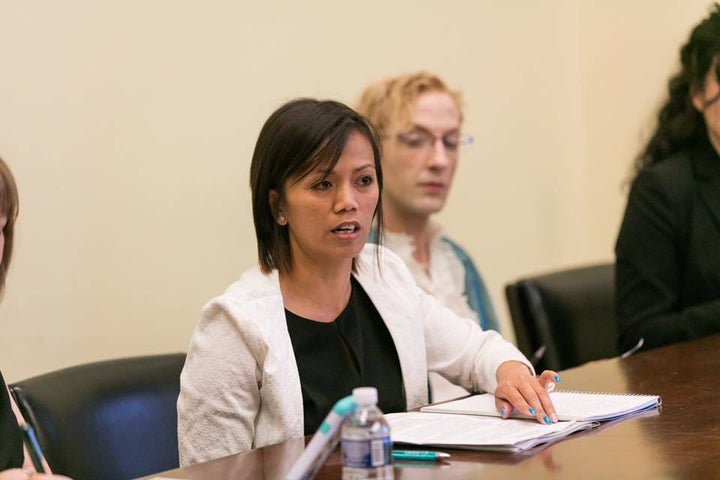 3. Support anti-trafficking organizations globally.
In a recent article, I discussed the impact that New Light Kolkata and its founder Urmi Basu are making in India and the world. As an ambassador and traveling artist with Beauty For Freedom, I was able to experience New Light firsthand when I traveled to Kolkata last fall to volunteer with young trafficking survivors.
This summer, Beauty For Freedom is traveling to Ghana to bring its unique brand of creative workshops to survivors there and will be partnering with yet another powerful organization, Challenging Heights (CH). Founded by James Kofi-Annan in 2005, CH is working to end trafficking both in the fishing community near Lake Volta and in Ghana nationwide.
Ghana's fishing community was a natural starting place for CH as Kofi-Annan was forced into slavery there as a child. From ages 6 to 13, Kofi-Annan says that his typical day stretched from 3 a.m. to 8 p.m. While there, Kofi-Annan endured unimaginable horrors: "I went through abuse, I went through [deprivation] of food and medical care, and I went through disease."
After seven grueling years, Kofi-Annan managed to escape. Despite the fact that both of his parents were no longer alive, he put himself through grade school and eventually became a university graduate. "For me to be able to triumph over my circumstances, I take great pride in that." As one of the only survivors to ever graduate college and embark upon a successful corporate career, Kofi-Annan realized that he was "the obvious person to stand in the gap between knowledge and...the abuse [children in his community were suffering]." He started CH soon after.
Twelve years later, Kofi-Annan and CH are taking their anti-trafficking mission to the next level. This January, the organization launched an initiative to end human trafficking in Ghana's fishing industry entirely within the next five years, and to end child slavery in Ghana altogether in the next ten years. While this is an ambitious plan, the Ghanian government has officially joined CH in its efforts, releasing a National Plan of Action for the Elimination of Human Trafficking in April.
CH is just one example of why there is no better time to join the movement. I can personally vouch for the fact that volunteerism and/or financial donations are a great way to offer support and have a direct, positive impact on the survivors of this devastating institution.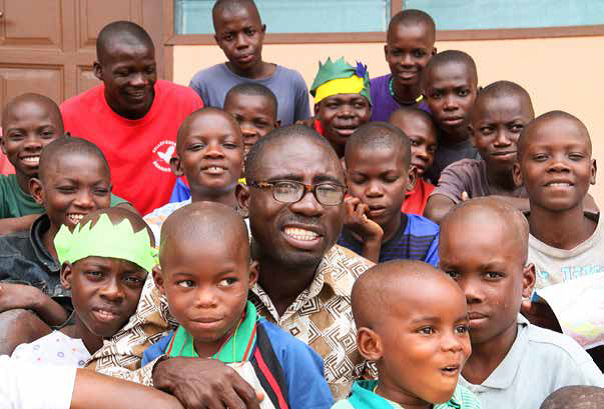 4. Get involved locally.
In support of WDACL, there will be local events held all over the country. Attendance will afford anti-trafficking supporters an opportunity to discuss action steps with a community of like-minded individuals who are also committed to making a difference. In New York City for example, Beauty For Freedom is hosting a panel discussion featuring both James Kofi-Annan and Ima Matul. The panel, held on Tuesday, June 13, 2017, will serve as a fundraiser for CH's five-year initiative (purchase tickets or donate here).
If New York is not a convenient location for you, be sure to seek out events in your area that are being held in conjunction with WDACL. If you are unable to find one, consider organizing a WDACL event in partnership with an anti-trafficking organization, or live streaming an event being held in another location.
To paraphrase writer and activist Audre Lorde, none of us are free as long as anyone is imprisoned — even if their shackles are different from our own. Trafficking is as much an American issue as it is any other nation's issue. And working together we can turn the tide, creating a ripple effect with global implications.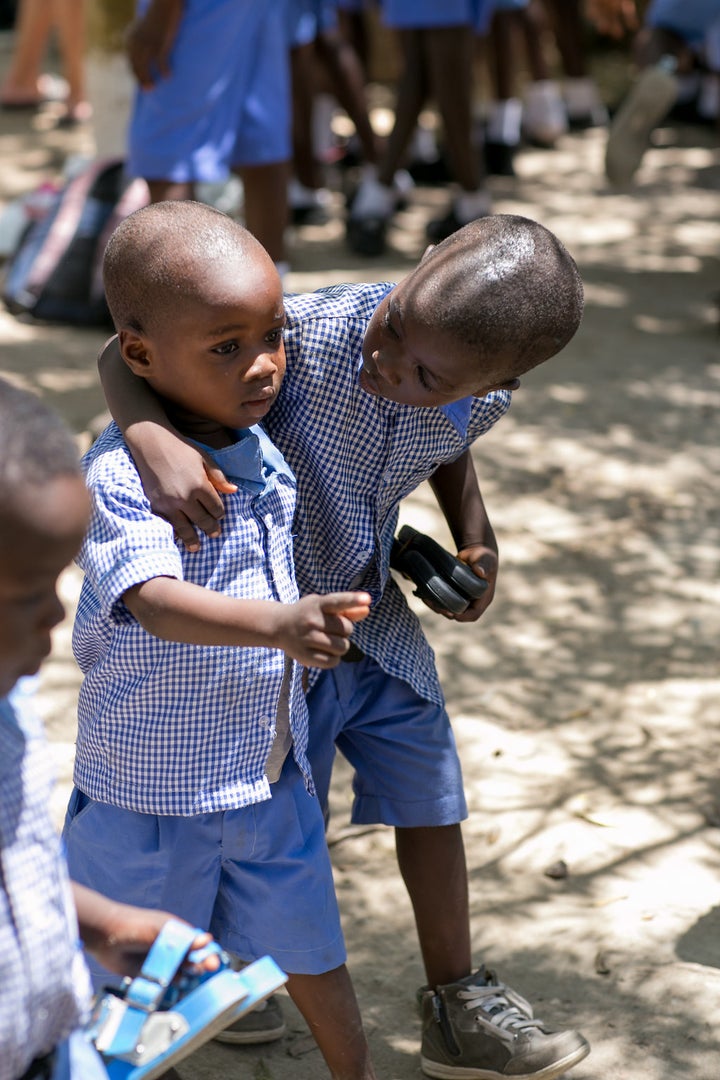 Popular in the Community