Heel or high water, these dogs aim to please.
The four-legged athletes competed at Linda Mar Beach in Pacifica in various categories, including size and tandem surfing ― whether it was dog pairs or dog and human pairs. There was also a frisbee and fetch competition, as well as a costume contest.
As seen in multiple videos and photos posted to social media, the dogs did not disappoint.
"Your dog is either into it, or isn't. That's the bottom line," Homer Henard, who competed with his 6-year-old dog named Skyler, told The San Mateo Daily Journal. "If your dog's into it, then it could be a cool rad thing to share."
As it turns out Skyler, who is a Queensland Heeler, is not only into it, but is good at it. She walked away with not only second place in the large surf dog category, but first place in the tandem human/dog category.
"I got real lucky," Henard said of Skyler's talent and ambition. "I'm an avid surfer, my whole life. And it's cool to share that with her."
According to the San Francisco Gate, the main challenge presented to the dogs is just staying on. They aren't asked to perform any tricks, just to ride out the wave as long as they can.
It's ultimately the owners' responsibility with determining which wave to set their dog out on. Too strong of a wave could topple the dog, but too easy of a wave could provide not enough momentum to see them to shore.
Before You Go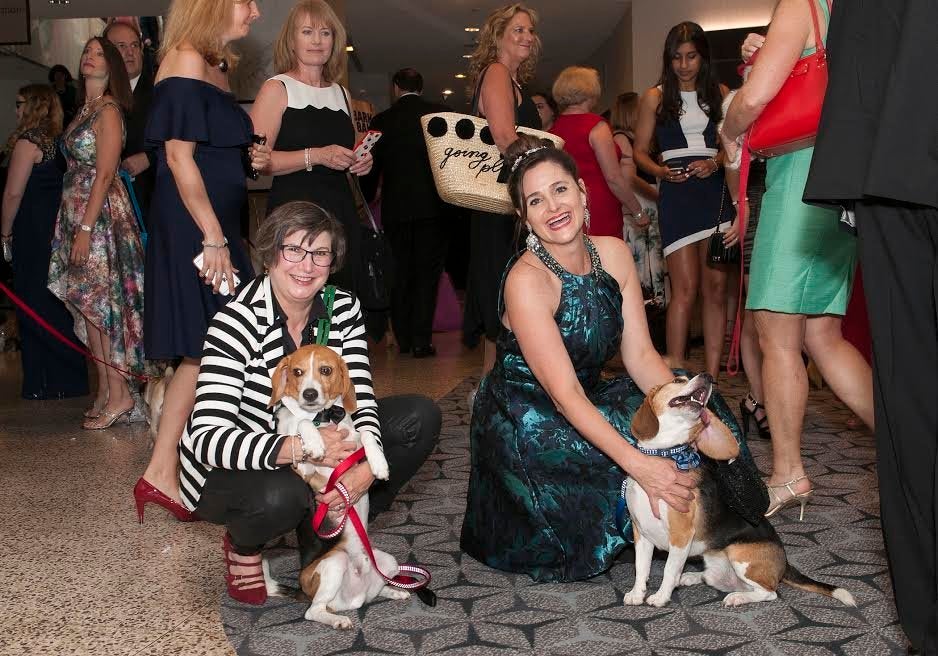 Dogs (And Humans) Strut Their Stuff At The 30th Annual Bark Ball
Popular in the Community