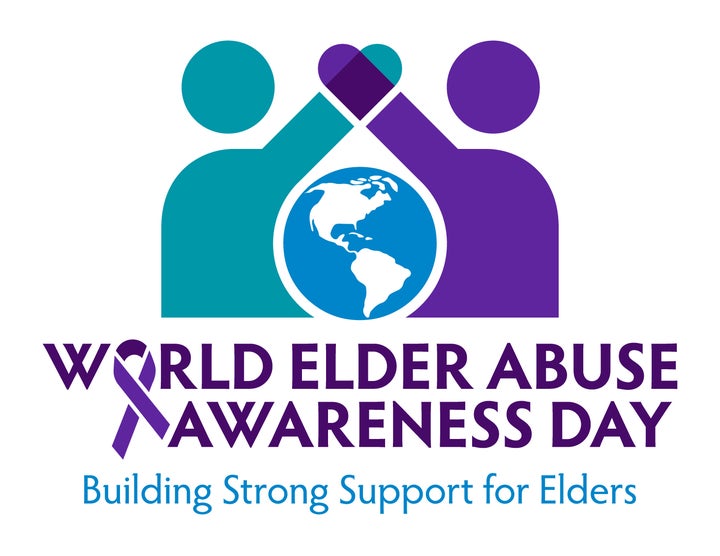 Today, we mark the eleventh observance of World Elder Abuse Awareness Day in our nation and around the world. As of early this morning, for the first time since 2012, there is no Presidential proclamation honoring World Elder Abuse Awareness Day.
This lack of action on behalf of elder abuse survivors is also joined by two recent, unsettling actions taken by the Trump administration. The first action was President Trump's proposal to eliminate funding for the Social Services Block Grant (SSBG). This program, first established in 1981, serves as the primary funding source for Adult Protective Services, which is the front line in the fight against elder abuse and neglect at the state level through investigations and prevention activities. It also provides funding for services to survivors of elder abuse.
The second came last week when the Centers for Medicare and Medicaid Services (CMS) reversed its position, proposing to once more allow nursing homes and other long-term care facilities to require residents to sign pre-dispute arbitration agreements as a condition of admission to the facility. This would mean that facility residents would be forced to sign away their rights to have a trial by jury if they have a legal complaint about the facility. We view this as a distinct erosion of nursing home residents' rights and will work to restore the original language.
In short, the elder justice community observes this day in the most uncertain policy environment we have seen in elder abuse prevention in recent memory.
Despite these negatives, there are some new and positive developments occurring in Washington in the elder justice space. The most recent of these was the creation of the House Elder Justice Caucus. This bipartisan caucus was co-founded by Reps. Peter King (R-NY) and Suzanne Bonamici (D-OR) and includes Reps. Jan Schakowsky, Michelle Lujan Grisham, and Carolyn Maloney. It will "help to unify a voice in Congress by bringing together members with a shared interest in preventing elder abuse."
We are also heartened by other actions taken by Congress, including an increase in funding for the Elder Justice Initiative. This initiative has been effectively operated by the Administration for Community Living, an agency within the Department of Health and Human Services. One of the main products of the initiative is a new data collection system for Adult Protective Services to give us a better grip on the extent of elder abuse in America.
We also note an uptick in legislative activity. Last week, a bipartisan group of House members again led by Rep. King introduced H.R. 2639, which would reauthorize the Elder Justice Act. Several other key bills have been introduced to combat elder financial abuse as well as to combat guardianship abuse. We are especially pleased with the progress of one bill, S. 178, the Elder Abuse Prevention and Prosecution Act, sponsored by Sen. Chuck Grassley (R-IA), which has passed the Senate Judiciary Committee and is being considered by the full Senate.
The Elder Justice Coordinating Council, an interdepartmental federal council, also met on Monday, June 12 to discuss elder abuse and neglect and what the federal government is doing across departments and agencies to address elder justice.
So, the obvious reality this World Elder Abuse Awareness Day is that the federal government, both the executive and legislative branches, are now aware of the issue. However, awareness isn't enough. We still need more action to address one of the greatest threats that millions of older adults face to their health, safety and financial well-being.
We need to make sure that every dollar currently provided for elder abuse prevention is spent wisely and in a coordinated fashion. We should not hesitate to invest more resources into this effort, leading with those who will crack down and prosecute abusers. We also need—as the Elder Justice Act of 2010 had authorized—a dedicated funding stream for Adult Protective Services.
We also need to closely monitor the work of the state Victims of Crime Act funding administrators. First Congress, then the Obama administration, took steps that could pump an unprecedented amount of new funding into helping victims of elder abuse, who are also victims of crime. This funding should be distributed to these elder abuse victims and the agencies that serve them as quickly as possible.
Finally, the need for White House leadership is so critical at this juncture. The elder justice advocacy community appreciated the comments of President Trump in his Older Americans Month proclamation last month when he said that we "recommit ourselves to ensuring that older Americans are not neglected or abused." We hope that the Trump administration continues and builds on the work of the previous administration in elder abuse prevention—and we hope the administration learns, for example, why SSBG funds are so critical to ensuring elder abuse prevention. We are just starting to combat this problem as a society—we need all the resources we can get.