NEW YORK, June 11 (Reuters) - Healthcare has improved in many countries in the last five years, but patients in South Korea, Argentina and Japan are the most satisfied with their medical care, according to an Ipsos poll released on Tuesday.
In a survey of 15 countries, people in those countries gave top grades for improvements in their national healthcare system since 2008, along with residents of Belgium and Australia, which rounded out the top five nations.
At the other end of the spectrum, patients in Sweden, France, Italy, Hungary and Spain were the least satisfied with their health services and experiences among the 15 countries studied.
"On average things are moving forward in terms of healthcare access and experience around the world based on what we saw. This is very clear," said John Wright, senior vice president and managing director of Global Advisor Ipsos Public Affairs, which conducted the survey.
"But the elements within the healthcare system in certain countries are very specific in terms of what they are concerned about," he added in an interview.
The United States, which came in sixth overall, was followed by Poland, Germany, Canada and Britain.
It's worth noting the survey only included the 15 countries and was based on perceptions of users. So one country's system could be superior to another's, but if its users didn't rate it as highly, it would rank lower on the list.
"Everybody is getting a report card by their individual patient populations," Wright explained, likening it to "a customer satisfaction survey."
Ipsos polled a total of 12,001 adults online in 15 countries in Europe, Asia and North America about whether healthcare in their countries was better now than in recent years.
It also asked residents to rate access to doctors, specialists, a hospital, diagnostic tests, drugs and their experiences in treatment options, quality, coordination, speed and level of care.

The poll could help healthcare officials see where they are failing to meet patient expectations, Wright added.
While the results show how patients rate their country's healthcare system, he added, they do not reflect how one nation's system compares against another.
South Korea scored the highest marks in all categories.
Residents of Spain, which ranked at the bottom of the list, gave poor scores on access to diagnostic tests, hospitals, drugs and specialists and patient experiences in all categories.
Those in France also gave low grades for most healthcare services, except for diagnostic tests and for the speed with which they could access medical care.
Poland's scores suggested worsening healthcare in the areas of hospital and specialist access, while Hungarian patients were most dissatisfied with availability of specialists and a hospital, and speed of services.
Sweden, which has universal healthcare coverage and among the world's longest life expectancies, was No. 11 overall and received low marks for access to specialists, diagnostic tests and hospital, and coordinated services.
Ipsos surveyed about 1,000 adults in each country, except for Argentina, Belgium, Hungary, Poland and South Korea which each had a sample of 500-plus participants. The online survey conducted Jan. 4-18 had a margin of error of plus or minus 3.5 percentage points for a poll of 1,000, and plus or minus 5.0 percentage points for a poll of 500 people. (Reporting by Patricia Reaney; Editing by Chris Michaud and Cynthia Osterman)

Support HuffPost
The Stakes Have Never Been Higher
Related
Before You Go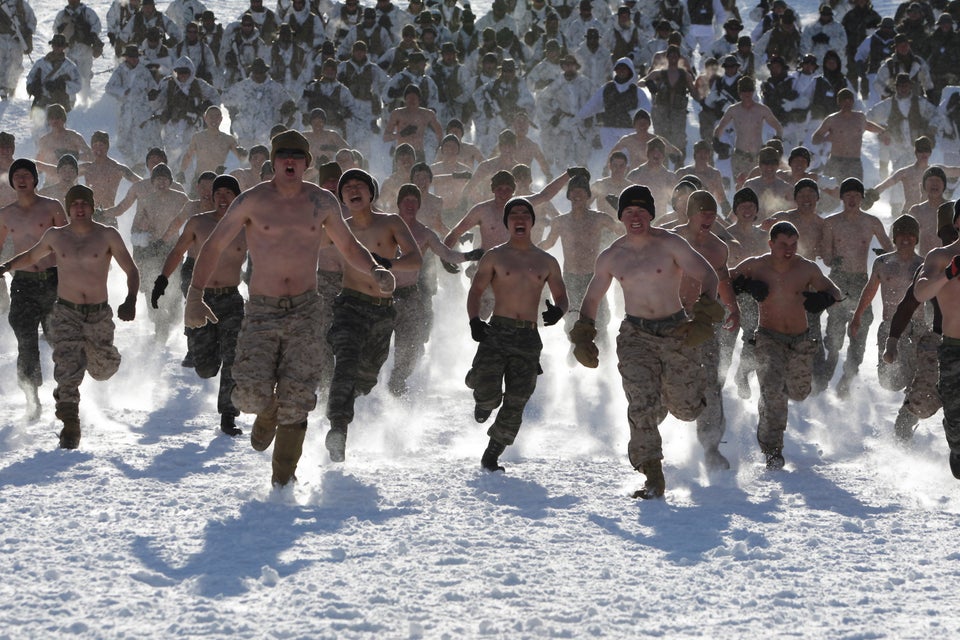 South Korean Marine Winter Exercise
Popular in the Community