This designation, also known as PHEIC, has only been applied to three other illnesses in the past -- most recently to Ebola during the 2014 to 2015 outbreak in West Africa.
The determination is intended to mobilize an international response to combat mosquito-borne Zika virus, which has spread throughout Central and South America and the Caribbean and is suspected to be the cause of a sharp rise in birth defects in Brazil.
The WHO reserves the PHEIC designation for "extraordinary" events that "constitute a public health risk to other states through the international spread of disease" such that they require "a coordinated international response."
Specifically, the PHEIC is a call for the international community to figure out if these clusters of microcephaly and neurological abnormalities -- reported in babies in both French Polynesia and Brazil -- are related to Zika virus.
"The PHEIC has to do with proving that these clusters are or are not related to Zika virus," said David L. Heymann, a professor of infectious disease epidemiology at the London School of Hygiene and Tropical Medicine and chair of the emergency committee.
Additional emphasis will be placed on studying the virus' effects on "fetuses, children and adults" and controlling it via yet-to-be-developed vaccines and mosquito extermination efforts.
Pregnant women are thought to be the most susceptible to Zika, a little-known virus that originated in Uganda in 1947 but was not linked to birth defects until 2015. While adults who contract Zika generally have mild symptoms like fever, rash, joint pain and headaches, officials believe it could pose a grave danger to a pregnant woman's fetus.
In Brazil, a dramatic rise in microcephaly cases -- a condition where a baby's head and brain don't fully develop -- has been blamed on the rapidly spreading virus.
"All agree on the urgent need to coordinate international efforts to investigate and understand this relationship better," WHO Director-General Margaret Chan said.
The expert committee examined the virus' recent spread; the broad distribution of Aedes aegypti mosquitos, which can transmit the virus; the lack of vaccines or diagnostic tests and the absence of immunity in newly affected countries. Together, these concerning factors weighed into their decision-making process, Chan explained.
The committee decided that microcephaly clusters and associated neurological disorders constitute what Chan described as "an extraordinary event and a public health threat to other parts of the world," and agreed that the situation met the conditions for a public health emergency of international concern.
Still, Heymann, the emergency committee's chair, was careful to specify that the circumstances of Zika's spread, rather than just qualities of the virus itself, qualified it as a PHEIC.
"Zika as we know it, as we understand it today, is not a clinically serious infection," he said. "It's only because of this association, if it's proven, that Zika could be considered as a public health emergency of international concern."
Heymann said that it's not clear how long it will take to establish whether or not there is a causal link between Zika virus and microcephaly, but that the United States, Brazil and others were collaborating to begin studies, starting in the next two weeks. "It's very complicated study and one that will take time," he said.
Despite declaring a PHEIC, WHO's emergency Zika virus committee found no public health justification for restrictions on travel or trade to prevent the threat of Zika virus, Chan said -- only that certain populations like pregnant women should try to prevent mosquito bites. "At present, the most important protective measures are the control of mosquito populations and the prevention of mosquito bites in at risk individuals, especially pregnant women," Chan said.
After the 2014 to 2015 Ebola outbreak in West Africa, experts criticized WHO's slow response to the epidemic. The international health agency declared the Ebola outbreak an international public health emergency in August of 2014, only after 1,000 people had died. Internal documents reveal that they not only ignored months of warnings from officials with Doctors Without Borders, they also lagged after an April report from their own staff on the ground that the Ebola outbreak warranted the status of "global emergency." In the end, about 28,600 people contracted Ebola, and an estimated 11,300 people died.
Read more Zika virus coverage: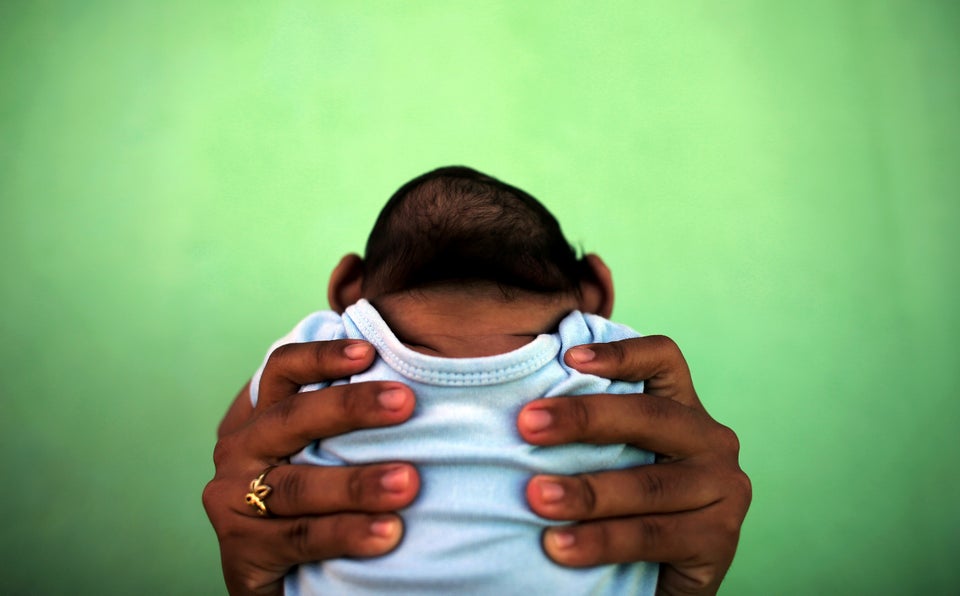 Zika Virus In Brazil