Five years ago, the Global Philadelphia Association (GPA) and the City of Philadelphia established a joint venture to secure full membership within the Organization of World Heritage Cities (OWHC). Independence Hall, a United Nations Educational, Scientific, and Cultural Organization (UNESCO) designated World Heritage Site, provided the necessary credential to secure membership within the Organization. Achieving the status as the first World Heritage City in the United States positioned GPA to embark on implementing a comprehensive strategy including educational and community engagement initiatives.
After facilitating its first World Heritage Education Week last year at South Philly's Andrew Jackson School, Global Philadelphia Association is in the midst of transforming lives by way of their collaborative efforts.
Through the World Heritage Education Program with Norris Square Community Alliance's Intensive Preventative Services unit, the Norris Square Project utilizes heritage awareness to engage young people.
"Norris Square provides us with an incredible opportunity to touch the lives of at-risk youth and make them proud of their global heritage," stated Zabeth "Liz" Teelucksingh, Executive Director of Global Philadelphia Association.
Norris Square Community Alliance, formerly Norris Square Civic Association, is a community development corporation that offers case management, counseling, academic enrichment and extracurricular activities to at-risk youth between the ages of 10 and 17.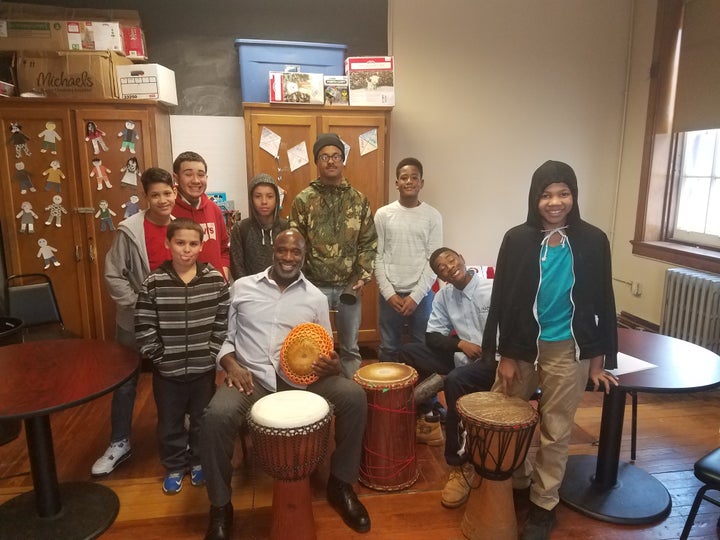 The collaboration is a unique project utilizing heritage awareness as a means of engaging teenage students with disciplinary histories and instilling pride in them. The project draws its programming and workshops from five world regions: The Caribbean, Latin America, Africa, Middle East, and South Asia.
"The workshop's objective is to open up students' horizons. We want to raise their awareness of what they can accomplish and how important it is to value what different cultures can contribute to their own personal enrichment as well as to society," said Mestre Maxuel Moreira Santos, the workshop instructor.
Over five weeks, students engage with Philadelphia educators and artists to explore the multifaceted nuances of identity and culture. Through individual and collective abstract art, African storytelling, mapping local and foreign areas, dissecting stereotypes, and practicing Brazilian martial arts, the collaboration between partner organizations enables the project participants to become change-makers in their lives and the lives of their families.
"It's been a pleasure to participate in this program because it's really important for these young people to have this space and promote their openness to different cultures and sport, and to get out of their usual environment to experience new things," said Mestre Maxuel.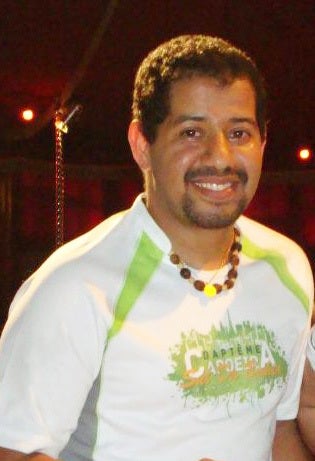 A native of the village of Arraial d'Ajuda, in the Brazilian state of Bahia where Capoeira originated, Mestre Maxuel started playing Capoeira when he was five years old. With hundreds of students across France, Chile and the United States, Mestre Maxuel operates his own studio in Paris and has taught classes and workshops all over the globe. He represented the global Capoeira community onstage at the UNESCO headquarters in 2014, when Capoeira was voted an Intangible Cultural Heritage of Humanity.
Capoeira is a mode of expression, a life philosophy, and a way to give back to society according to Mestre Maxuel. "The organizing committee at Global Philadelphia is really doing great work by providing [students] this opportunity."
Global Philadelphia Association's World Heritage Education Program coordinated two, 2-hour workshops for middle and high school students recently, introducing them to Capoeira - a martial art disguised as a dance, with its own acrobatics, songs and music.
"We explain what Capoeira consists of and tell the participants about its history, teach them some basic moves (kicks, defensive moves, cartwheels and handstands), explain what each of the Capoeira instruments is and how to play them, sing and finally [have them] participate in their first Capoeira 'roda,' Dr. Aline Gatignon explained.
An assistant professor of management at the University of Pennsylvania's Wharton School, Gatignon believes through "all of these activities, we seek to help them [project participants] grasp the philosophy, heritage and values underlying Capoeira - namely the value of diversity and self-respect, as well as respect for others."
Founded in 1983 by a group of community women who desired to take control of their neighborhood, and provide a healthy and safe environment for their children, Norris Square Community Alliance's primary service area engulfs a few square miles. From Girard Avenue to Hunting Park Avenue and from 10th Street to Front Street, its main office in the former St. Boniface Church rectory on Diamond Street. Norris Square Community Alliance also provides Intensive Prevention Services at satellite sites throughout lower northeast Philly. Four years before Norris Square Community Alliance's founding, Philadelphia's iconic Independence Hall was inscribed by the UNESCO on its World Heritage List.
"In many ways, Capoeira's heritage and values mirror the role that the city of Philadelphia played in American History – particularly in bringing together people from different ethnic and social backgrounds, providing a safe harbor for them and then transforming their cultural diversity into a core strength that has grown over time," Gatignon shared.
"Afro-Brazilian slaves, who weren't allowed to defend themselves, created Capoeira in the 16th century. They would pretend to be dancing and celebrating, but in fact were preparing a means to escape and form communities in the Brazilian forests called 'Quilombos','" Gatignon explained.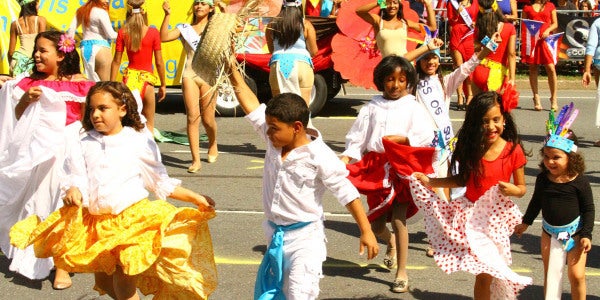 Sarah Sharp contributed to the planning of the program alongside GPA's World Heritage Philadelphia Coordinator, Nikia Brown. "I was privileged to share my photos of Iran, Saudi Arabia, and Turkey to introduce NSCA youth to the history, culture, people and food of the Middle East," she said.
"The students had the opportunity to think about their own neighborhoods, the "neighborhood" of the Middle East, and the importance of their own World Heritage City of Philadelphia. I learned a great deal about what was important to them!"
The Norris Square Project is one of many educational programs Global Philadelphia Association has planned for this year. In May, the GPA will host a World Heritage Day Celebration at Tilden Middle School in Southwest Philly. Alongside Philadelphia Mayor Jim Kenney, City of Philadelphia and School District of Philadelphia officials, the culturally diverse school will be treated to a special assembly in which the launch of the World Heritage Youth Art Exhibit Competition will be announced. Selected artwork will be publicly displayed in an exhibit area at Philadelphia International Airport.
Welcome America, Inc. has also partnered with Global Philadelphia Association to produce a World Heritage-themed coloring book for children aged 5-11 years old. Based on the notion that heritage can be fun and engaging, the coloring book will present an array of images and activities that introduce children to Philadelphia's history and its culturally diverse neighborhoods, brought together by a story line. Initially, the book will be distributed to children in various communities during the WaWa Welcome America summer festivities, and later disseminated through World Heritage education and community initiatives including GlobalPhilly 2017.

Popular in the Community