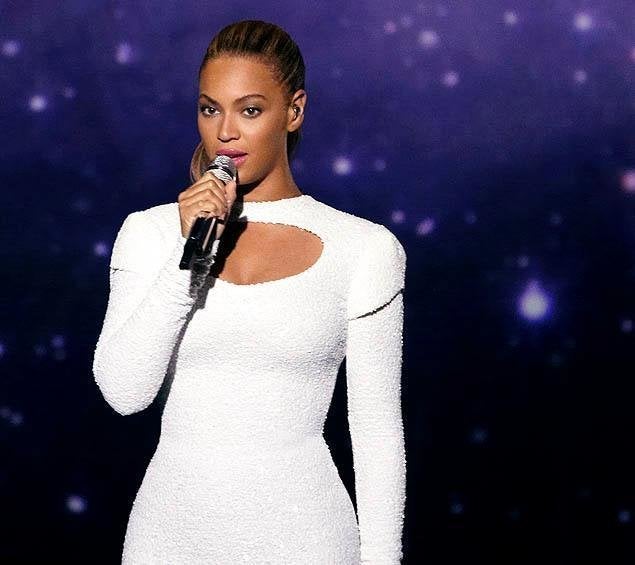 Perhaps the only thing more surreal than Beyoncé performing at the United Nations is the image of 1 billion people coming together to celebrate humanitarian efforts. But last Friday night, the 30-year-old pop superstar transformed General Assembly Hall into a music video set for a stirring rendition of "I Was Here," which also happens to be the theme for this year's World Humanitarian Day.
Through the campaign's website, you can support this global good deed day using Twitter and Facebook, thereby becoming part of a monumental social media movement that aims to unite one billion people. On World Humanitarian Day, which is this Sunday, August 19, the UN Office for the Coordination of Humanitarian Affairs (OCHA) will release a virtual Thunderclap, sharing everyone's messages of universal compassion while premiering Beyoncé's "I Was Here" music video.
World Humanitarian Day was designated by the General Assembly to coincide with the anniversary of the 22 humanitarian aid workers who died on August 19, 2003, in the terrorist bombing of the UN headquarters in Baghdad, Iraq. The day compels us to remember those workers. At the same time, we must also recognize the admirable efforts of aid workers who routinely risk their own lives in helping millions of suffering people worldwide on a daily basis.
You don't have to be a UN staffer or aid worker to take part in World Humanitarian Day. In addition to pledging support through social media networks, "I Was Here" encourages you to commit to doing one good deed for someone in need this Sunday. The website even offers suggestions for how to assist members of your own community on a micro level, as well as links to humanitarian organizations for making a macro-level contribution. As Beyoncé said in her World Humanitarian Day PSA, "It's high time we rise together. Do one thing for another human being. Nothing is too small. It begins with each of us."
Calling all HuffPost superfans!
Sign up for membership to become a founding member and help shape HuffPost's next chapter