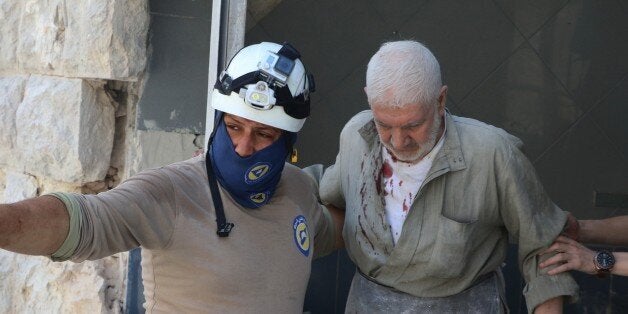 Earlier this week in the capital of war-weary South Sudan, the Associated Press reported that a female aid worker stared down the barrel of an AK-47 while a soldier threatened, "Either you have sex with me, or we make every man here rape you and then we shoot you in the head." It was only one of the many alarming stories related by the survivors of a horrifying attack on international aid workers last month.
During the same "rampage through a residential compound," South Sudanese troops also reportedly killed a local journalist and raped and beat foreigners and aid workers. Tragically, no help came for those who devote their lives to helping others. The United Nations has launched an urgent investigation following claims that its peacekeepers turned a blind eye to the attack.
Last month, Deepmala Mahla, our country director in South Sudan, described being locked in a room as explosions shook the window panes. She recently said she "feels proud, excited and often helpless; helpless and frustrated" working in the war-torn country. During one instance of fighting, she recalls her team texting her and saying, "'Deepmala, I am under my bed, the house is shaking.'" One of them told her, "sometimes we feel we are totally on our own."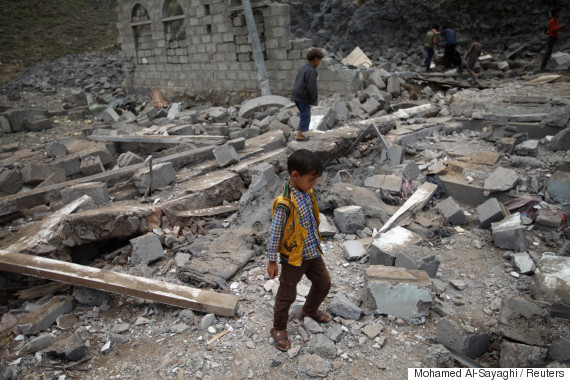 A boy walks on the rubble of a house after it was destroyed by an airstrike in Yemen's capital Sanaa, August 11, 2016. (Mohamed al-Sayaghi/Reuters)
This lack of protection extends beyond South Sudan. Just this past week, a Doctors Without Borders hospital was hit by an airstrike in Yemen, killing at least 11, including medical personnel and patients, and forcing the organization to evacuate some staff from local operations. In Syria, Khaled Omar Harrah, a volunteer rescuer who earned widespread acclaim for rescuing a newborn baby trapped in rubble (among countless other lives he saved), was killed while trying to help civilians after yet another airstrike.
Sadly, attacks such as these are not gruesome exceptions, but common events that serve as brutal reminders of the dangers faced by humanitarians who risk their lives to bring hope and help to those trying to survive in the world's most dangerous and fragile places. With few mechanisms in place to shield them or the innocent people they help, the harsh reality is that we will never be able to protect aid workers, or the civilians they serve, until we address the root causes of the violence prolonging these humanitarian emergencies.
On Thursday the world woke up to photos of the stunned and bloodied face of Omran Daqneesh, a 5-year-old boy who, along with his parents and three siblings, survived an airstrike in Aleppo. But some are not as lucky as him. In the month of July, more than 200 civilians were allegedly killed in Syria from airstrikes, a monitoring group reported. Omran is not merely today's iconic representation of the horror facing those inside Syria; he is a reminder of why aid workers risk their lives day in and day out and remain in some of the most dangerous situations.
We cannot protect aid workers, nor the civilians we are trying to help, until we address the root causes of violence.
"Omran is why we are in Aleppo city," Mercy Corps' Director of Programs Casey Harrity said in response to the image. "Children like him are the reason our team continues to work in Aleppo, despite great personal risks. This picture has captured the hearts of thousands, but the reality is there are thousands more like him."
In Syria, many courageous aid organizations remain unrecognized by the Syrian government and fear criminal prosecution or worse for saving lives. Despite the lack of protection, our team members inside Syria continue to risk their lives every day. Our office in Aleppo was hit twice in the past two months, and one Mercy Corps team member inside the city told us, "I thought about leaving [east Aleppo]. But the people are waiting. They are, impatiently, looking forward to receiving aid. Fleeing won't make my son proud of his father." Another said, "We walk and our eyes are hung in the sky, watching the warplanes."
Syria, Yemen and South Sudan represent the larger problem of lawless conflict around the world. Mercy Corps has humanitarian workers in more than 40 countries, many of them places where war has become an unending everyday reality. In too many of these places, the so-called "law of war" has disappeared as non-state actors, and in many cases states themselves, ignore international humanitarian law. Few mechanisms exist to enforce humanitarian law, and states and the U.N. are often unable -- or perhaps unwilling -- to provide protection.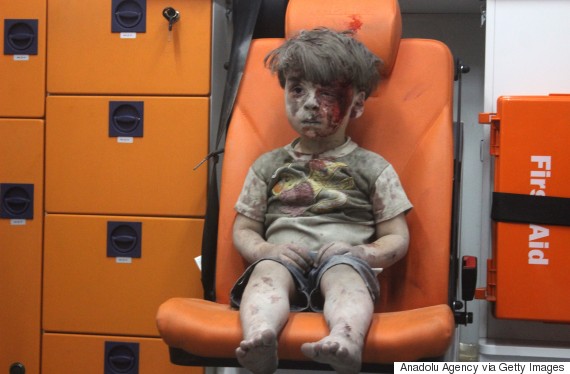 5-year-old Omran Daqneesh sits in the back of an ambulance after being injured in an airstrike in Aleppo, August 17, 2016. (Mahmud Rslan/Getty Images)
On World Humanitarian Day it has become customary to recognize the hard work and sacrifice of aid workers around the globe. It has also increasingly become a time to call for renewed commitment to protect and provide safety for those who put their lives on the line for others. But this year, that is not enough. We need to be bold and state that while we reaffirm with the U.N. Security Council and member states that international humanitarian law is paramount to protection, in reality, international humanitarian law at times provides little more than hope, with little in the way of physical protection. We cannot protect aid workers, nor the civilians we are trying to help, until we address the root causes of violence.
In my work, I have found that we create our first and best line of defense when we can build community trust and effectively meet community needs in a respectful, accountable and transparent manner. Unfortunately, with active war fronts in Yemen, South Sudan, northeast Nigeria and Syria, we see environments where building such relationships is past the point of possible -- until the violence ends. But where we can, we target the drivers of conflict and violence head-on, leading peace-building efforts alongside provision of food, shelter and water.
Tens of millions of displaced and desperate people around the world -- a record high -- depend on local and international humanitarian workers for their survival.
While we grieve for our colleagues who have suffered beyond imagination, we remain fully operational in South Sudan, reassessing with clear eyes the tough security challenges we face, even as the humanitarian situation grows more dire. Violence and cholera outbreaks further threaten the lives of the estimated 4.8 million people there already affected by food insecurity -- families whose survival depends on the ability of humanitarian workers to deliver aid are increasingly having nowhere else to turn.
We cannot expect the landscape to change immediately, but if we make the right investments now, we can save lives in the future. We cannot afford to have another Omran Daqneesh or to have more aid workers held at gunpoint. Innocent civilians and the people striving to protect them deserve more.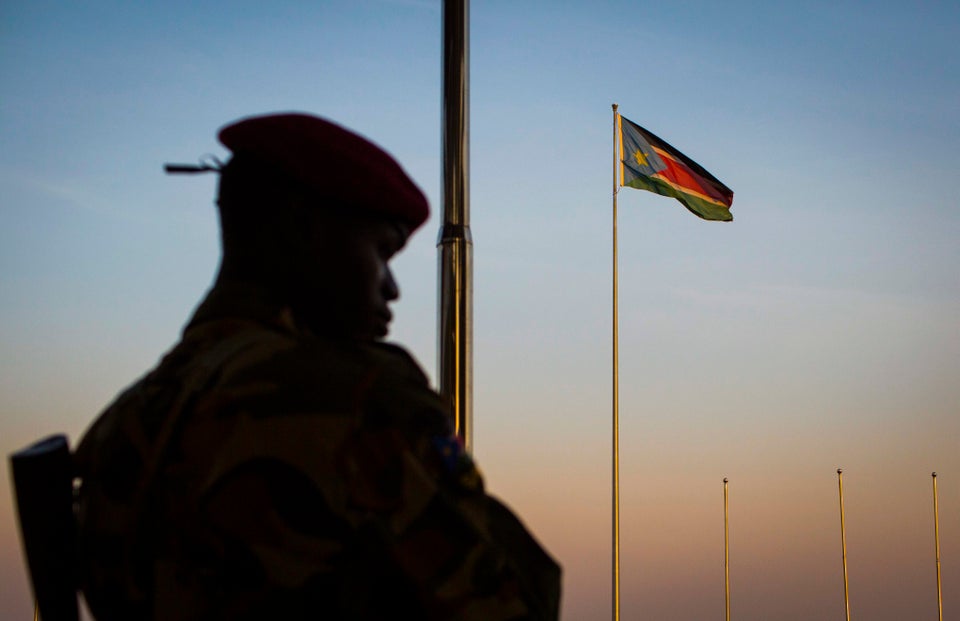 South Sudan Post Independence
Related
Popular in the Community