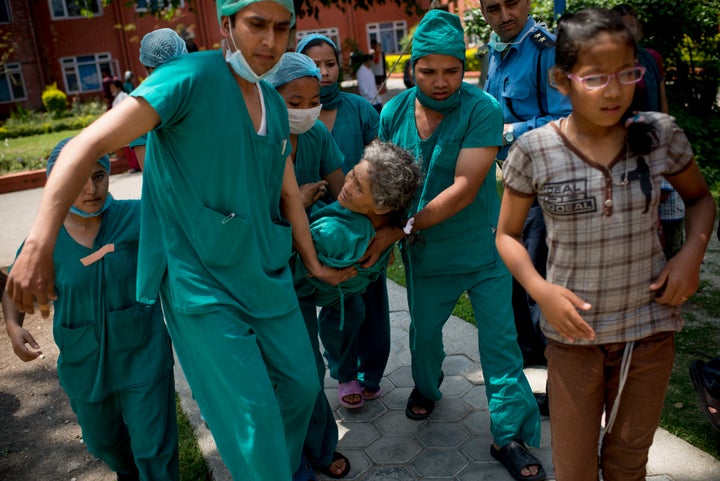 Yet, when it comes to tending to the immediate needs of victims of natural disasters, disease outbreaks and conflict, medical volunteers remain ready to serve on the frontlines, which is why advocates are honoring their work on this year's World Humanitarian Day. 
Over the past decade, attacks on humanitarian workers have steadily increased to the point of breaking a record in 2013. That year, 474 aid workers were affected by such incidents, according to the U.N. 
"When aid workers are attacked, they are unable to help people," Valerie Amos, head of the U.N. Office for the Coordination of Humanitarian Affairs, said in a statement. "Those who target aid workers are penalizing the most vulnerable people in the world; those who are struggling to survive."
Despite such risks, doctors, nurses and health counselors continue to shirk cushy jobs in order to use their life-saving skills to rescue people in the most need.
Here are a few of their stories.
U.S.-Based Doctor Died After Treating Ebola Victims
Dr. Martin Salia gave up "the luxuries of the United States" to serve people affected by Ebola in his homeland, and died fulfilling that mission, Bockari Stevens, the Sierra Leonean ambassador to the U.S., said in his eulogy in November.
Despite warnings from colleagues about the dangers involved in his aid work, Salia kept pushing forward and eventually contracted the disease. His formal diagnosis, and his transport back to the U.S., were delayed, which made it impossible for doctors to save his life. He was the second person to succumb to the disease in the U.S. in November.
Nurse Worked While Earthquake Struck Nepal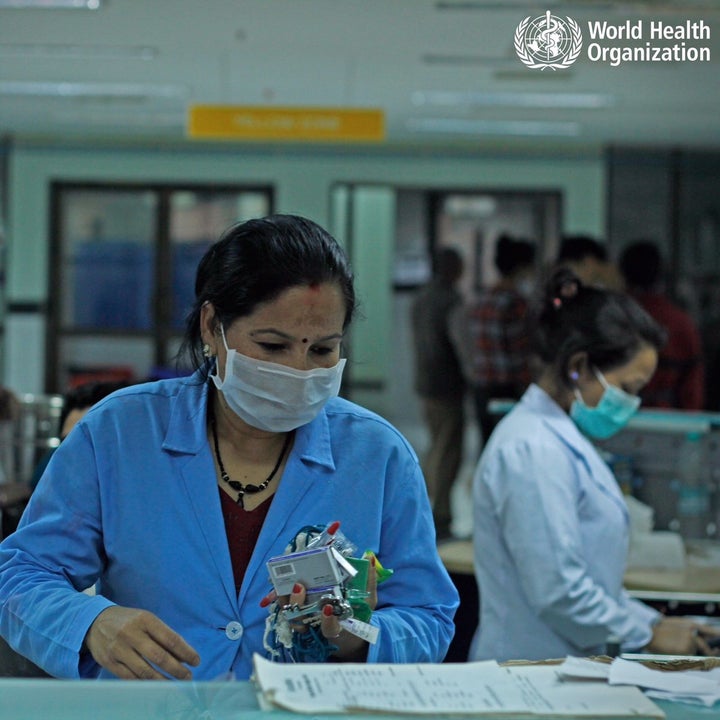 While Nepal's deadliest disaster rocked the country, killing more than 8,500 people, Sirita Chaudary, a local nurse, continued on doing what she does best – treating patients. 
As the first quake struck on April 25, Chaudary, 35, was on the third floor of the hospital and instructed her patients to seek refuge under their beds, while she tended to critical admissions, according to the World Health Organization. 
Medical professionals were so eager to help in the wake of the disaster that Nepal actually had a surplus of volunteers, DNA India reported. More than 250 doctors worldwide were stationed in areas of need, while 80 others awaited placement. The country thanked its supporters, but stressed its need for medical supplies and tents.
Syrian Doctor Performed His First C-Section while under Attack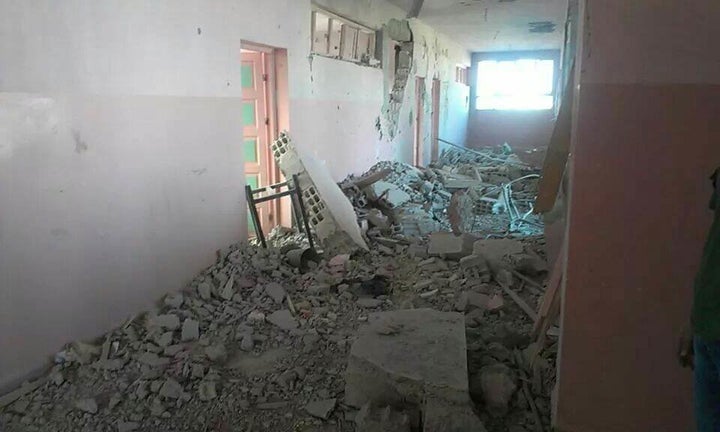 A recent Syrian medical school graduate, who goes by "Dr. S." for security reasons, faced a health crisis that none of his schooling could've prepared him for when an expectant mother's life hung in the balance. 
With the help of Doctors Without Borders, Dr. S. set up a clinic in a bombed out school to the east of Damascus. While the clinic was in the midst of an eight-month siege in 2013, a pregnant woman arrived in need of a C-section, but Dr. S. had never performed the procedure.
The team couldn't safely transport the woman to a maternity hospital, so Dr. S. did the best he could to read up on the surgery with only a few days' notice. As the shelling increased outside, Dr. S. successfully performed the surgery and said "joy overwhelmed" him when he knew that both the mother and her daughter would survive.
Such precarious situations have become the norm in Syria where an estimated 64 percent of public hospitals have been damaged, destroyed or shut down, according to Save the Children. Stephen O'Brien, the U.N.'s aid chief, recently visited the war-torn country and said he was "horrified" by the situation and that the agency needs "unimpeded access" to help those in need, Reuters reported. 
"In this madness, our work as surgeons is to save as many lives as we can. Sometimes we succeed, and sometimes we fail," Dr.S. wrote. "It is as if we repair the damage that the war left."
REAL LIFE. REAL NEWS. REAL VOICES.
Help us tell more of the stories that matter from voices that too often remain unheard.