Leaders across the globe are speaking out against President Donald Trump's executive order rolling back Obama-era policies to curb greenhouse gas emissions, criticizing the move as a setback in the global fight against climate change.
Trump's order begins the process of reversing regulations put in place by former President Barack Obama to reduce the nation's carbon footprint. Specifically, the order instructs the Environmental Protection Agency to review Obama's Clean Power Plan. The order also instructs the Department of the Interior to lift the temporary ban on new coal leases on federal lands.
These moves greatly diminish the United States' chances of meeting the emissions targets agreed to in the 2015 Paris Agreement, an international climate deal signed by 195 countries with the goal of limiting global temperatures to 2 degrees Celsius above pre-industrial levels.
After Trump signed the order, many countries reaffirmed their commitment to the Paris deal. Among those speaking out was China, now seen as the de facto global leader on climate policy.
"No matter how other countries' policies on climate change change, as a responsible large developing country, China's resolve, aims and policy moves in dealing with climate change will not change," China Foreign Ministry spokesman Lu Kang said Wednesday. "We are willing to work with the international community to strengthen dialogue and cooperation, to join hands to promote the process of tackling climate change to jointly promote green, low carbon sustainable development for the whole world, to create an even better future for the next generation."
"The initial decisions from the new U.S. president's administration concerning the battle against global warming constitute a very serious step backwards," he said in a statement.
Miguel Arias Cañete, the European Union's top climate official, also spoke out against the U.S. president, but vowed to uphold the EU's commitment to the Paris Agreement.
"We regret the US is rolling back the main pillar of its climate policy, the clean power plan," he said in a statement. "The continued leadership of the EU, China and many other major economies is now more important than ever. When it comes to climate and the global clean energy transition, there cannot be vacuums, there can only be drivers, and we are committed to driving this agenda forward."
Germany's environment minister, Barbara Hendricks, warned Trump that reversing Obama's climate policies could hurt the American economy as other nations take the lead on renewable energy.
"Whoever tries to change into reverse gear is only going to harm themselves," she said.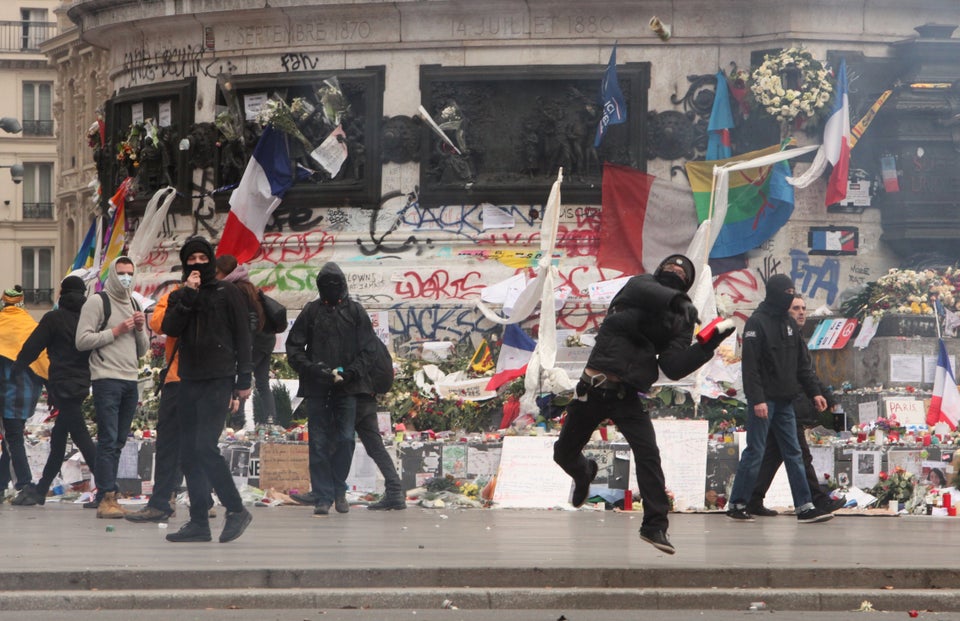 Climate Protests Around The World