Star Wars fans are nakedly emotional about their love for the Lightsaber saga.
On May 4, some will just be getting naked for the first ever "World Naked 'Star Wars' Gardening Day," a 24-hour period when geeks from Endor to Tatooine and all points in between celebrate the film franchise by ... gardening naked??
The clothing-optional holiday is actually a hybrid of two existing May 4 holidays: Star Wars Day, a day when fans say "May the fourth be with you" to each other (presumedly followed by shrieks of laughter) and World Naked Gardening Day, , a 24-hour period where people are encouraged to water plants sans clothing.
This hybrid holiday is the brainchild of Ritch Duncan, a columnist at Dumb As A Blog and a big "Star Wars" geek. He'd like to admit he came up the concept a long time ago in a galaxy far, far away, but he'd be lying.
"I just thought of it," he admitted to The Huffington Post. "I was writing up something about 'Star Wars Day' anyway and then someone told about World Naked Gardening Day and I decided to combine the two."
Duncan suggests people who want to join in on the festivities have a lot of options, such as getting several friends to wear nothing but Tuskan Raider masks and then garden in single file lines, "to hide your numbers, but nothing else.
Other suggestions he made on his original post include:
Wear nothing but a Chewbacca Bandolier, with laser-crossbow themed trowel.
Get naked and paint your face red and black like Darth Maul. Attach another rake to the handle of your existing rake for "nude double lightsaber raking action."
Don't wear a costume. Just strip down, garden, and keep repeating "Size matters not. Judge me by my size do you?"
Another option: "You could turn Stormtrooper helmets into gardening pots," he said.
Surprisingly, Duncan hasn't spent much time imagining which "Star Wars" characters he'd like to see garden naked.
"I'd hate to have George Lucas digitally add clothes later," he said.
No word on how many people will actually garden naked "Star Wars" style, but Duncan is asking people who do to tweet pictures to @DumbasaBlog with the hashtag #nakedstarwarsgardening.
Meanwhile, Mark Storey, one of the originators of World Naked Gardening Day responded to inquiries abou their reaction to the Sci Fi co-opting of their event with loud giggles.
"More power to him," Storey added.
UPDATE: This story now includes a quote from World Naked Gardening Day spokesman Mark Storey.
CORRECTION: An earlier story incorrectly stated the famous "Star Wars" slogan as "Let the force be with you."
Before You Go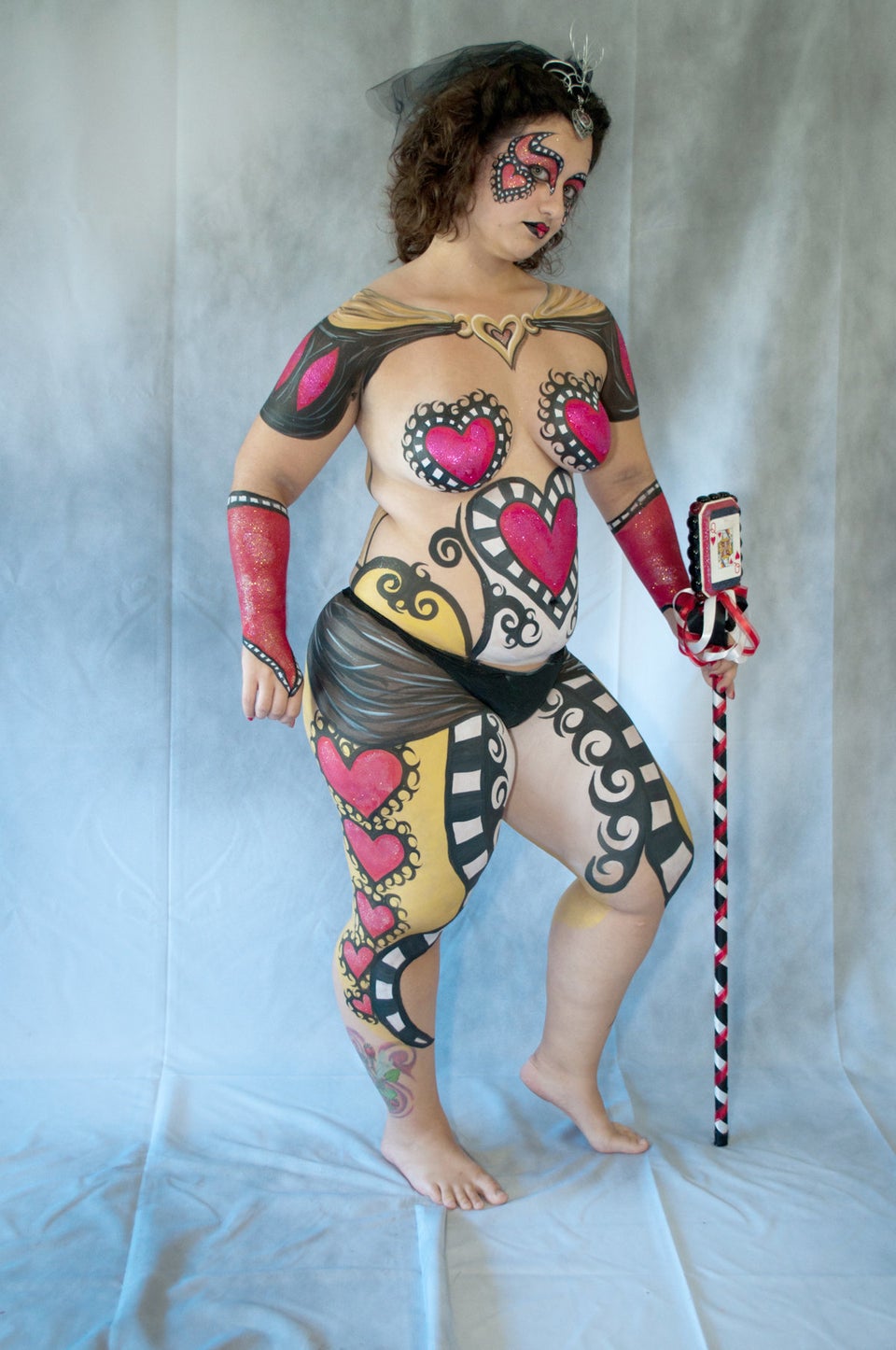 Body Painting Champions
Popular in the Community