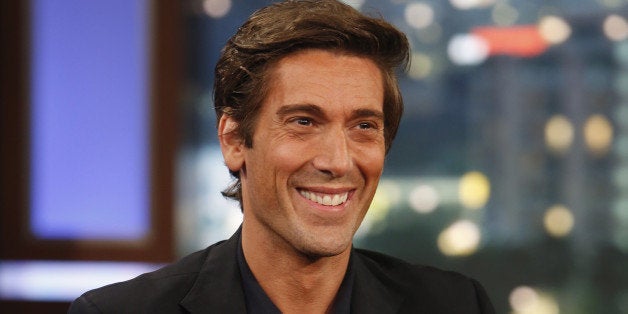 UPDATE (October 14, 2014): Revised Nielsen numbers released Tuesday show that NBC's "Nightly News with Brian Williams" was in fact No. 1 in total viewers for the week of September 29. ABC's "World News" remains No. 1 in the 25-54 age demo.
A spokesperson from NBC News told The Huffington Post in an email:
"We are pleased that the corrected numbers confirm that NBC Nightly News is the #1 news broadcast in America, and has been for the last 265 weeks. We remain, first and foremost, committed to our viewers and bringing them a broadcast with credible, authoritative news they can trust."
"World News" topped "Nightly News" in total viewers (8.416 million) as well as in both the 25-54 (2.204 million) and 18-49 (1.528 million) demographics. The newscast has not taken the top spot in total viewers in over five years, since September 2009, TVNewser noted Tuesday.
David Muir recently took over for veteran anchor Diane Sawyer, garnering positive results from the start. In Muir's first month on the job, "World News" grabbed the No. 1 spot in the 25-54 demo for the first time in seven years, the network said.
ABC News had been closing the gap with "Nightly News" for months, and Sawyer led the program to its first overall ratings sweep in May. During her last months in the anchor chair, Sawyer inched closer to NBC's Brian Williams than she had in years, and became the first-ever female evening news anchor to bring a sweeps win.
"Nightly News," of course, has dominated the evening news ratings for years and continues to bring in a strong audience. The show recorded a number of ratings firsts in the last year, with its biggest season premiere week in nine years in September, the network said. For the 2013-2014 season, "Nightly News" delivered its best total viewer numbers in eight years.
In response to ABC News' recent victory, a spokesperson from NBC News told The Huffington Post:
"We're proud of the quality of the broadcast we produce every night and the stories we tell. In an increasingly complex world, NBC 'Nightly News' is the place our audience can turn for credible, authoritative news they can trust."

Related
Popular in the Community