A nail-biting election night went into the wee hours of Wednesday morning, so some publications, like The New York Times, decided on front page layouts for early editions with the nation's next leader still undecided. But after the race was called around 2:30 a.m. Eastern Time, other papers around the country and the world put out front pages leading with Trump's victory.
The Washington Post's Philip Bump tweeted a series of images showing the evolution of the paper's Wednesday front page, as the race went from tight to favoring a clear Trump victory. Hit "play" to watch it develop.
Some publications took provocative stances, like The New York Daily News, which led with a photo of the White House and the headline "House of Horrors." The U.K.'s the i paper captured the story with the sobering headline, "The Disunited States."
Meanwhile, the New York Post, known for having outrageous covers, took an unexpectedly straightforward approach. Overall, a general feeling of surprise was included in most front pages. Take a look below.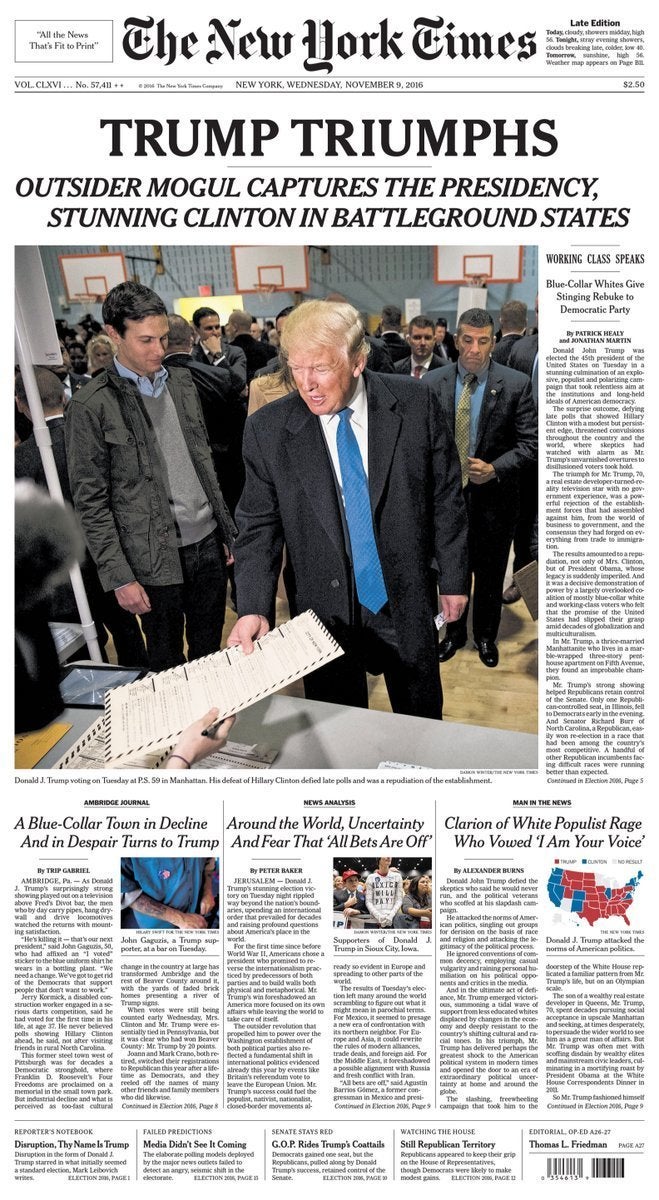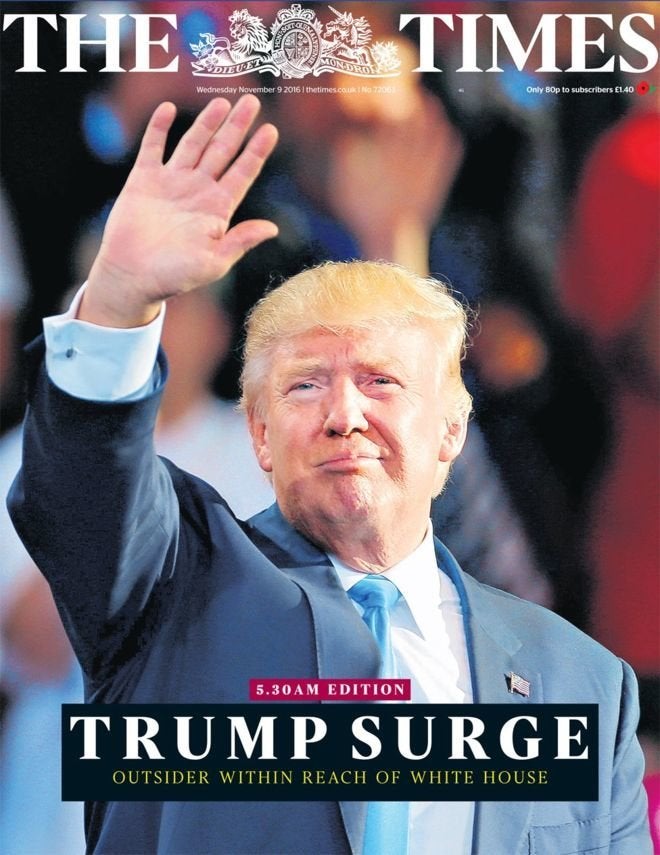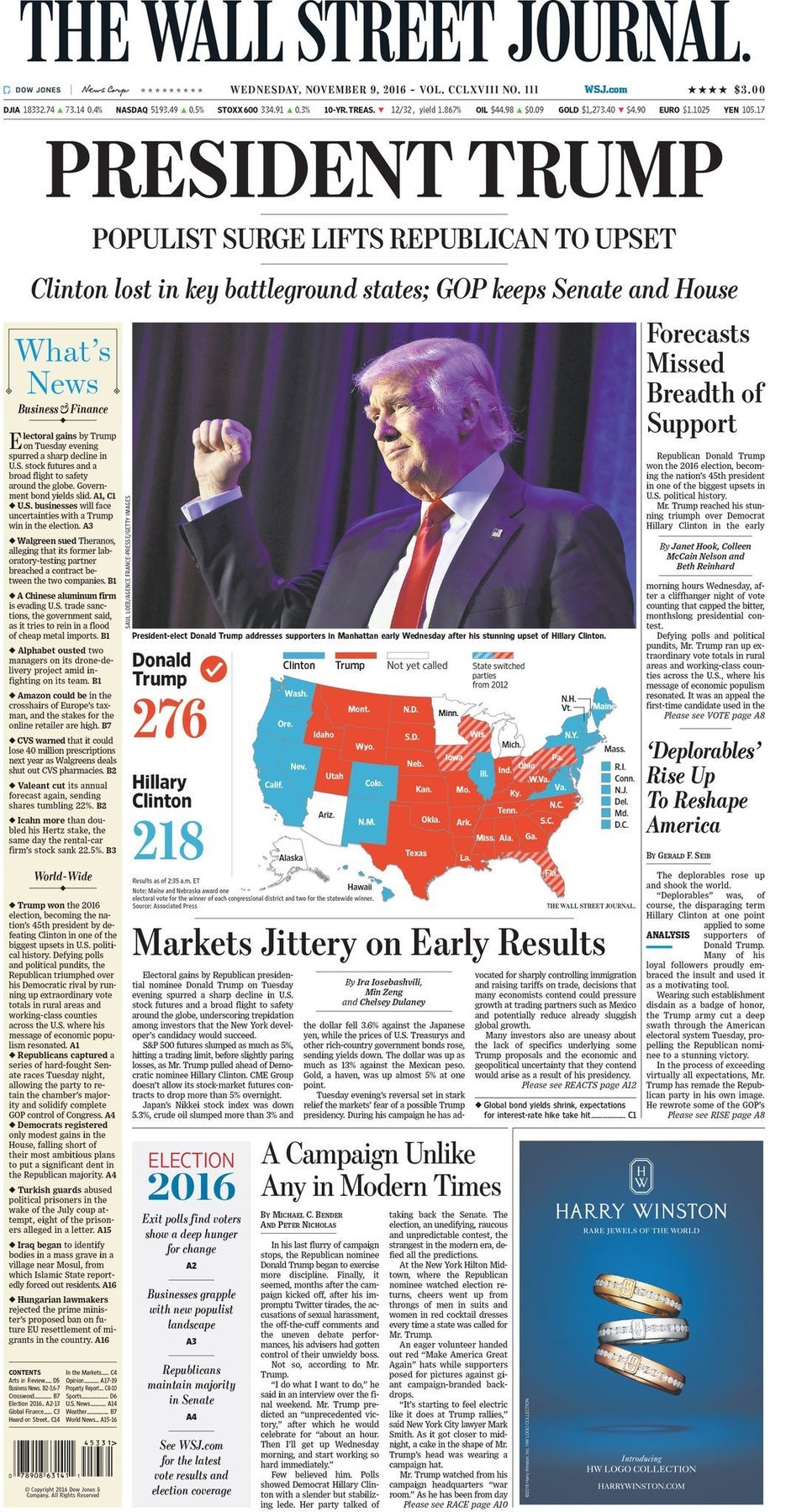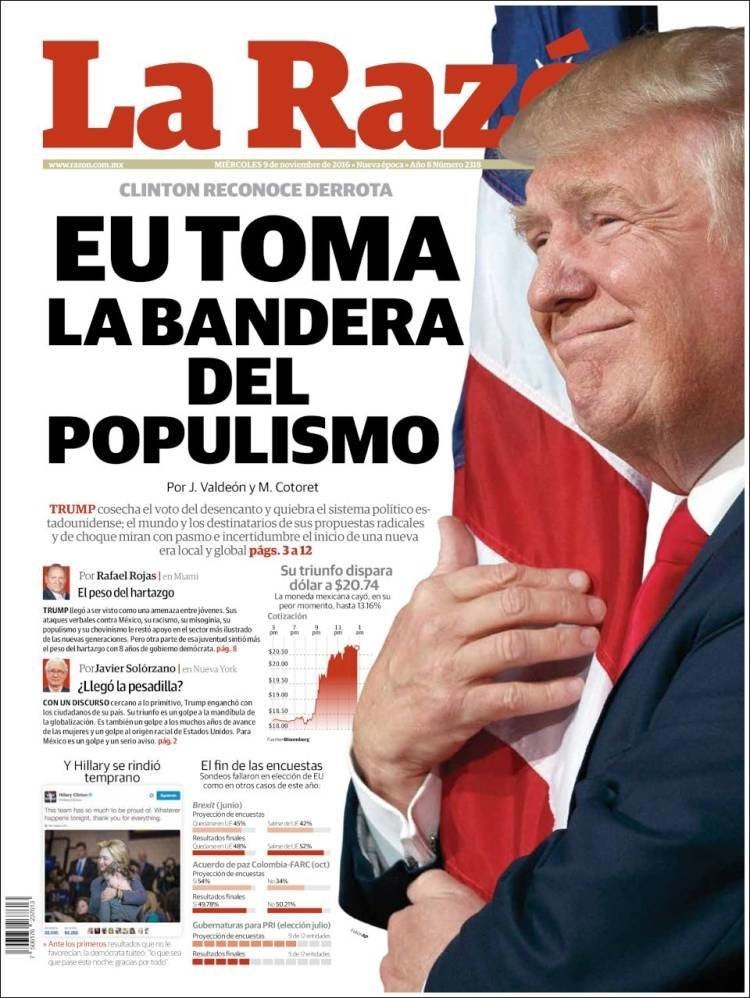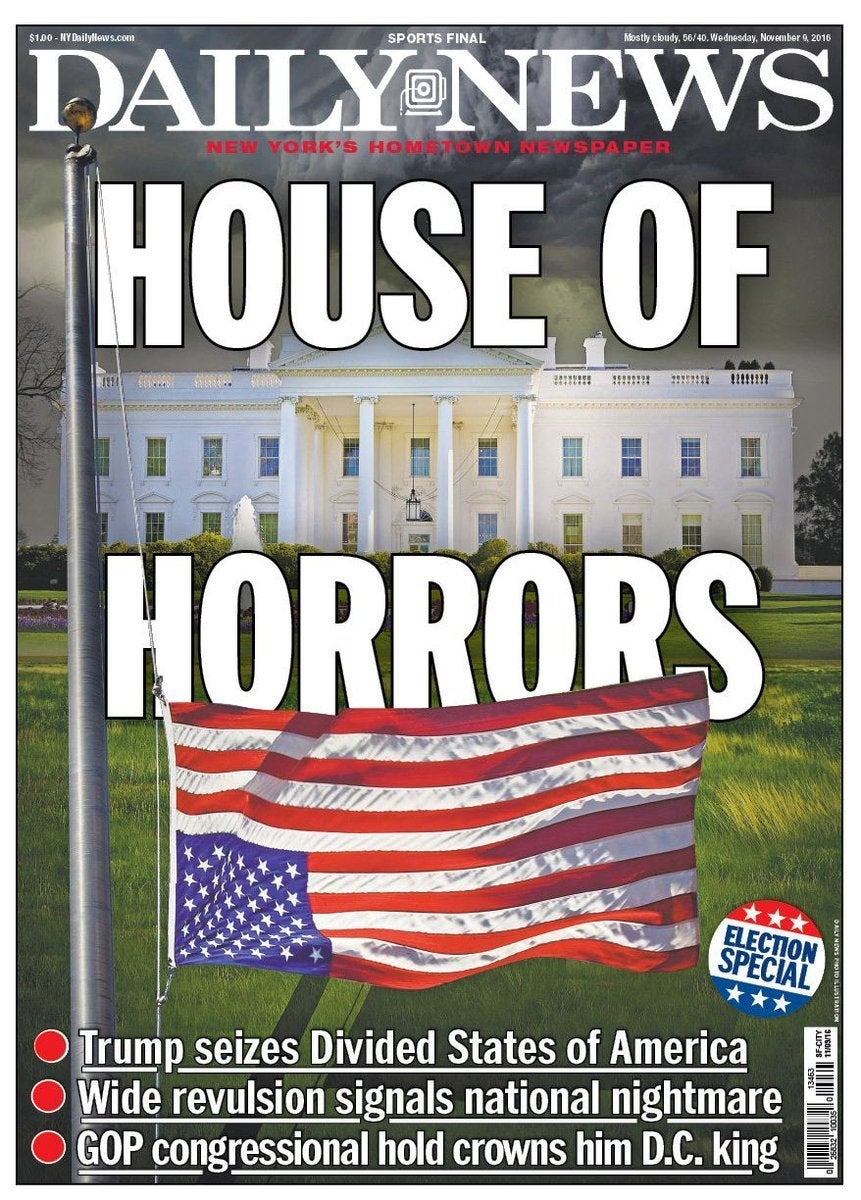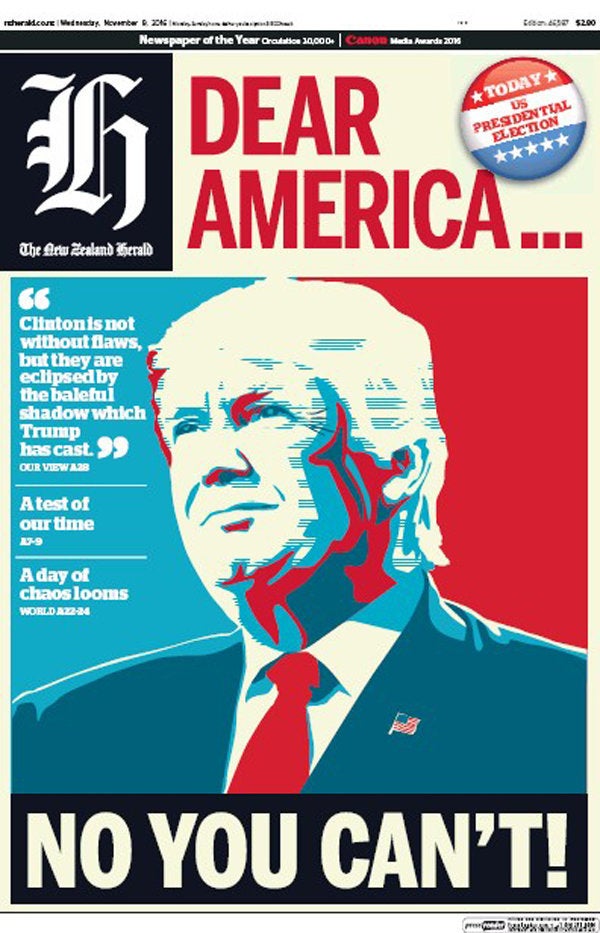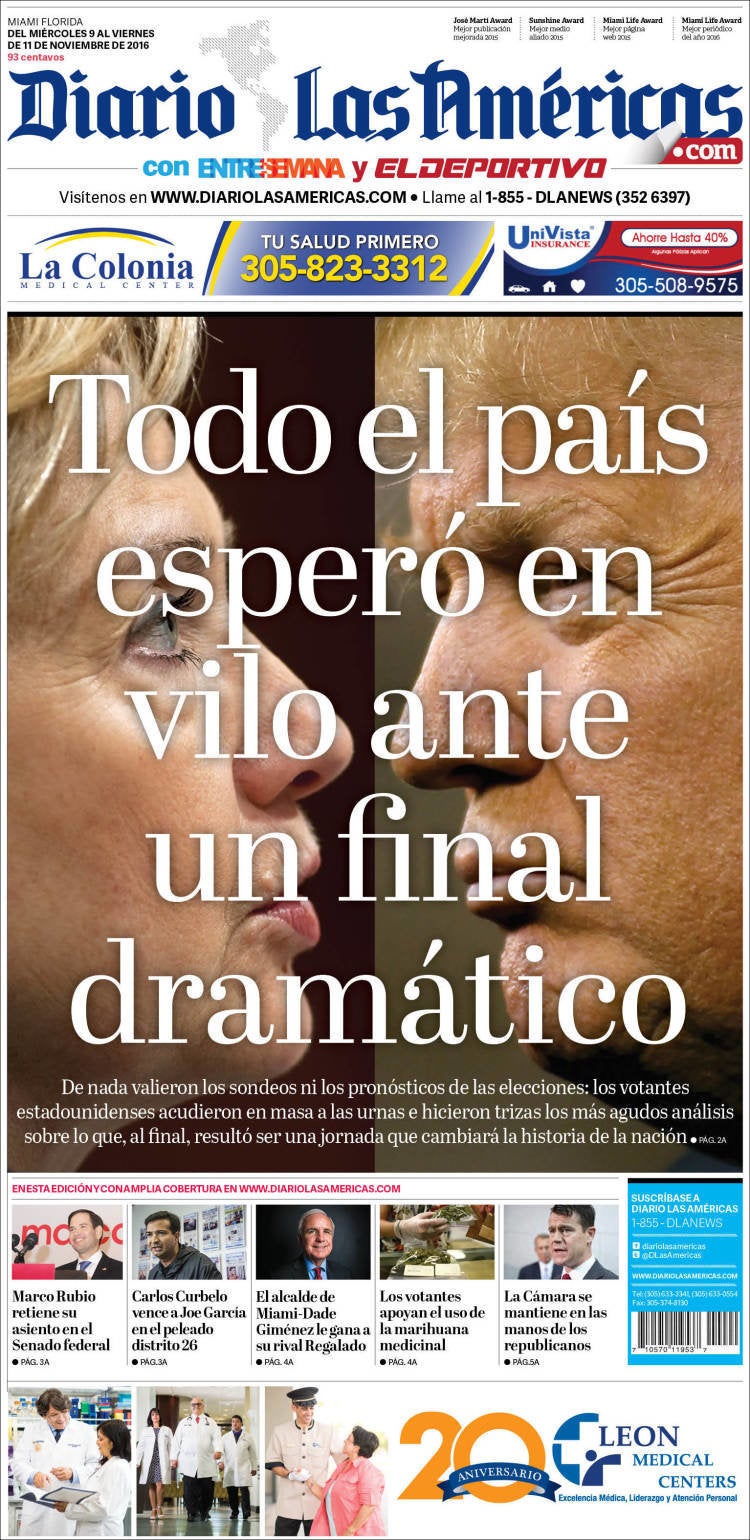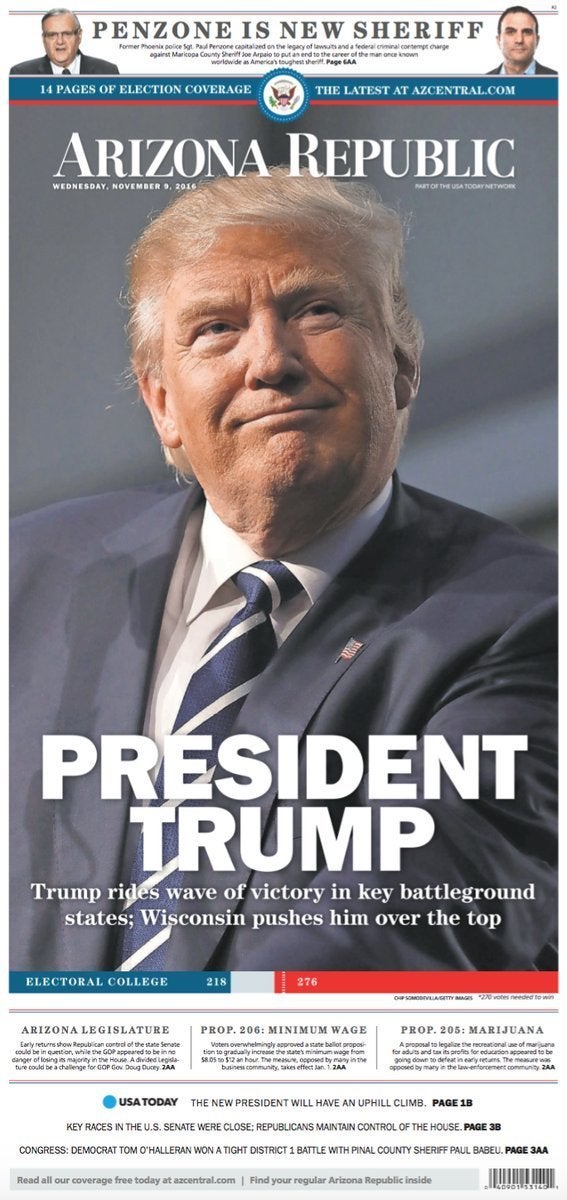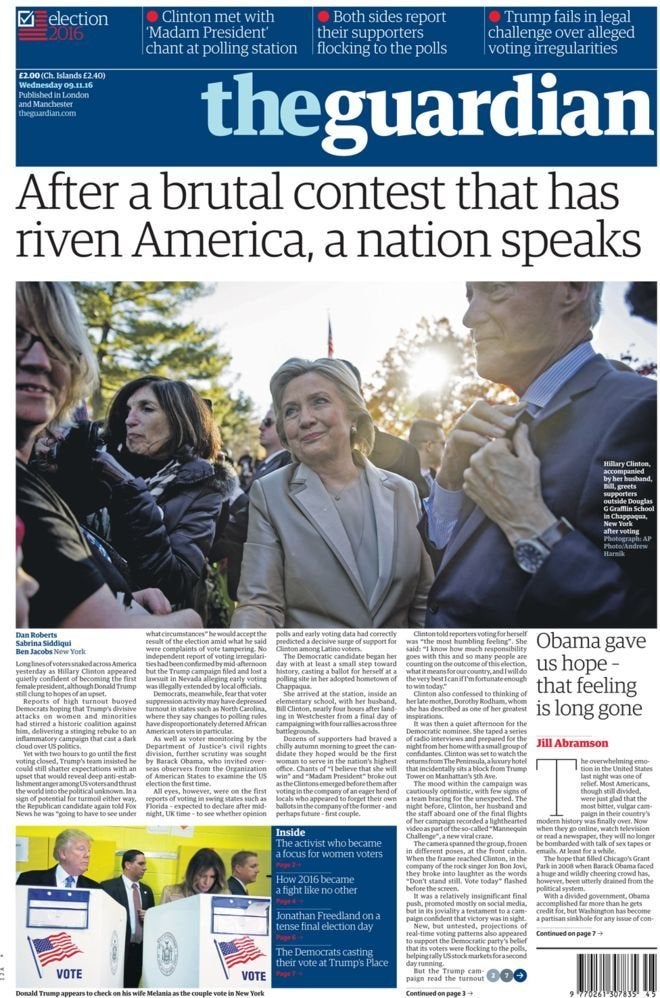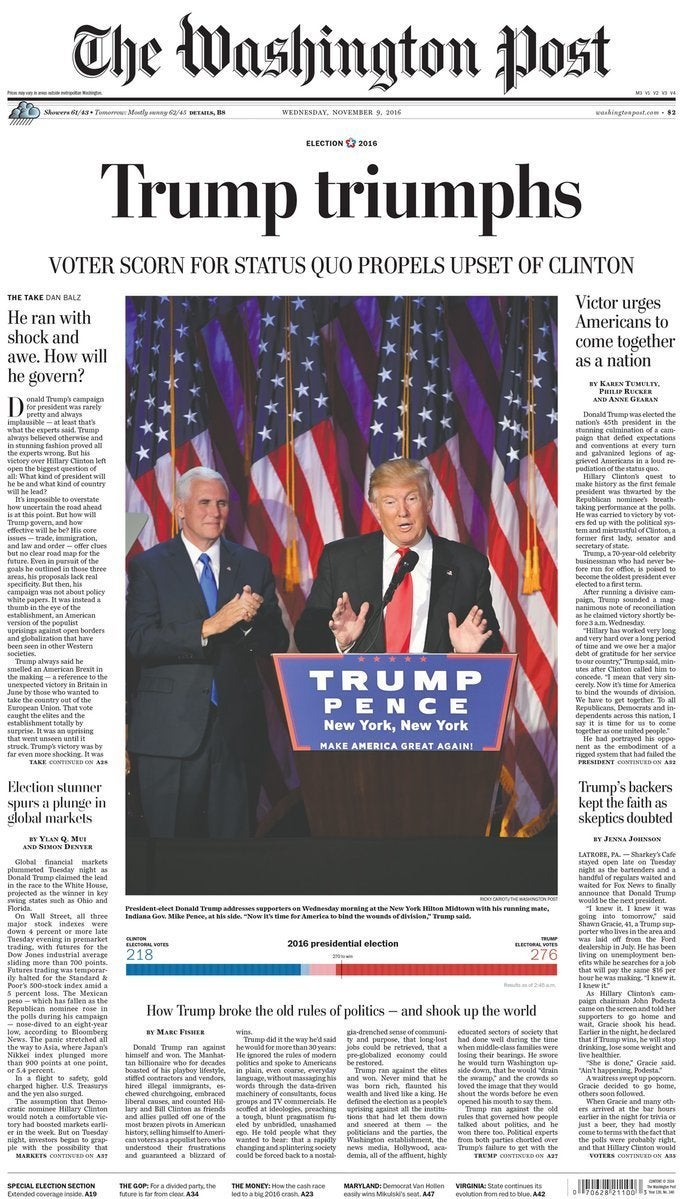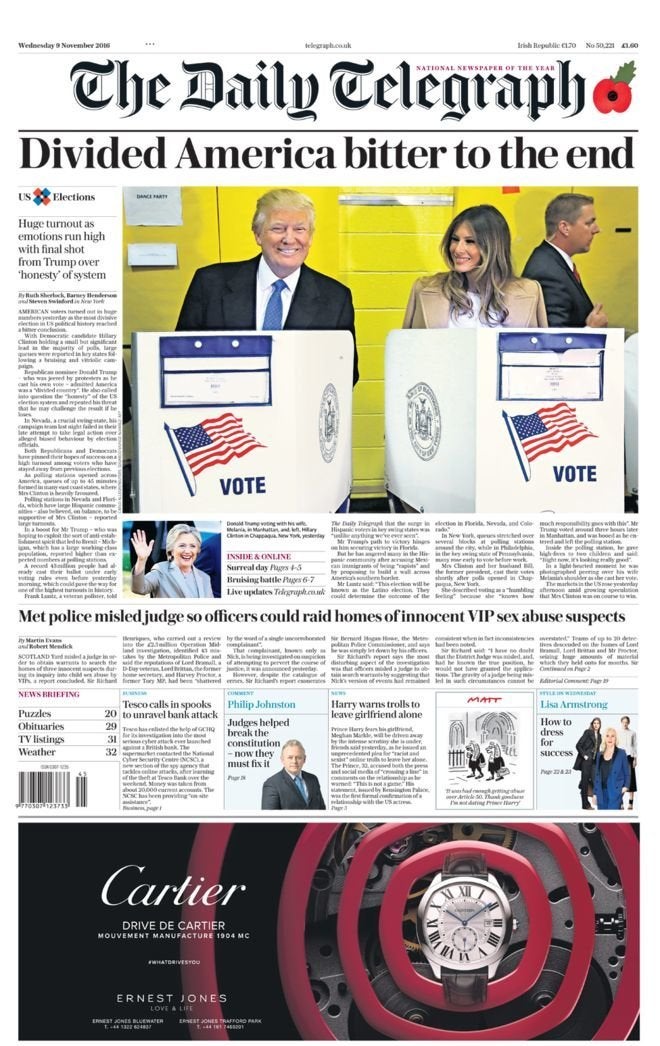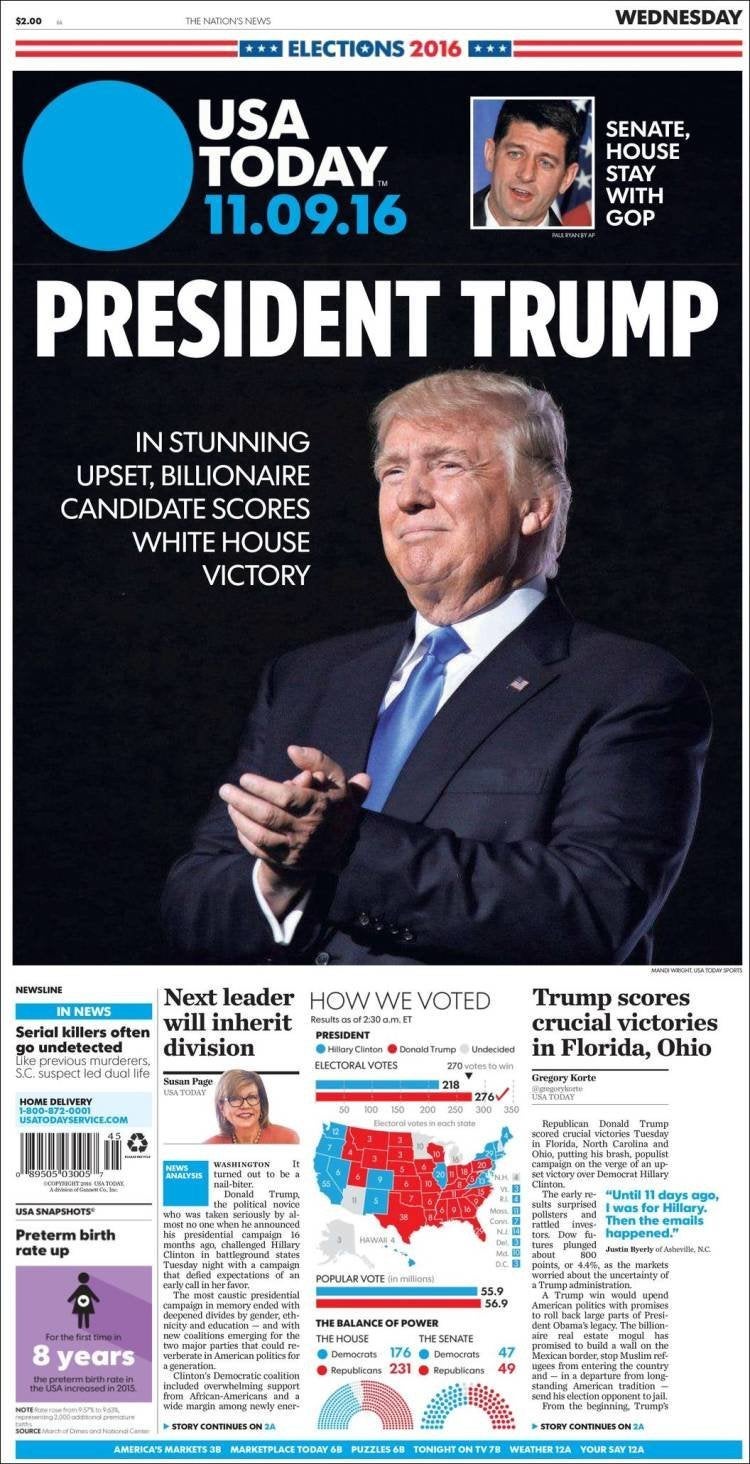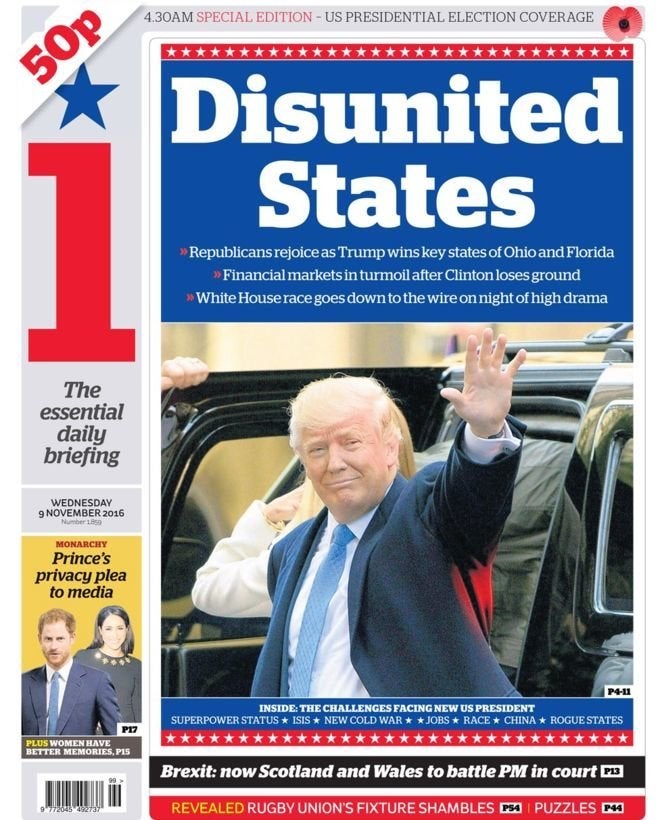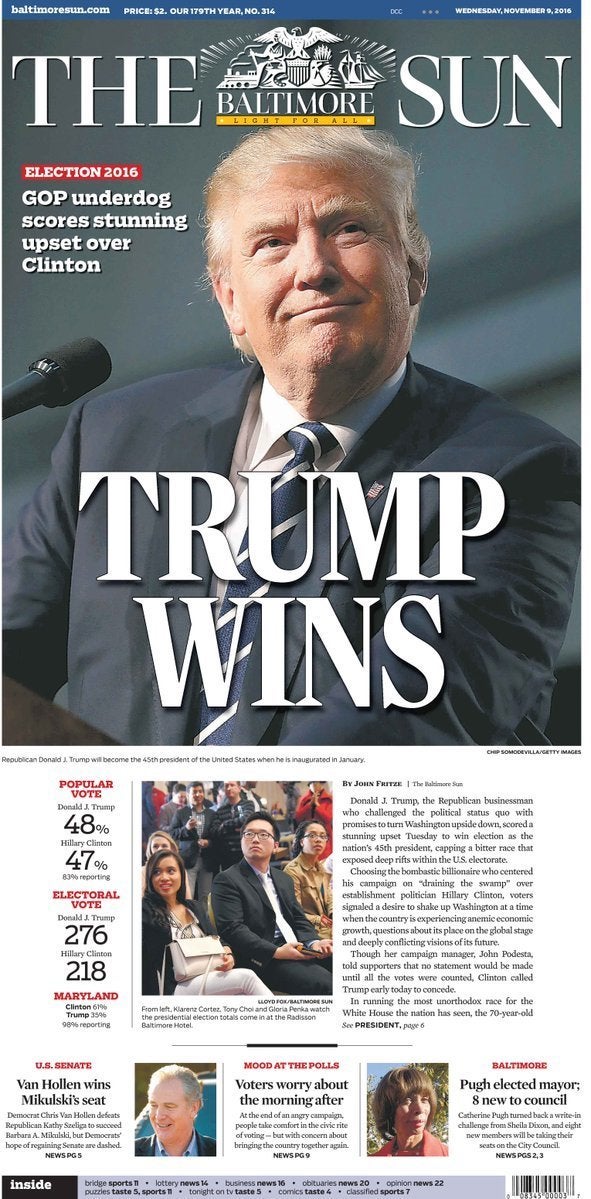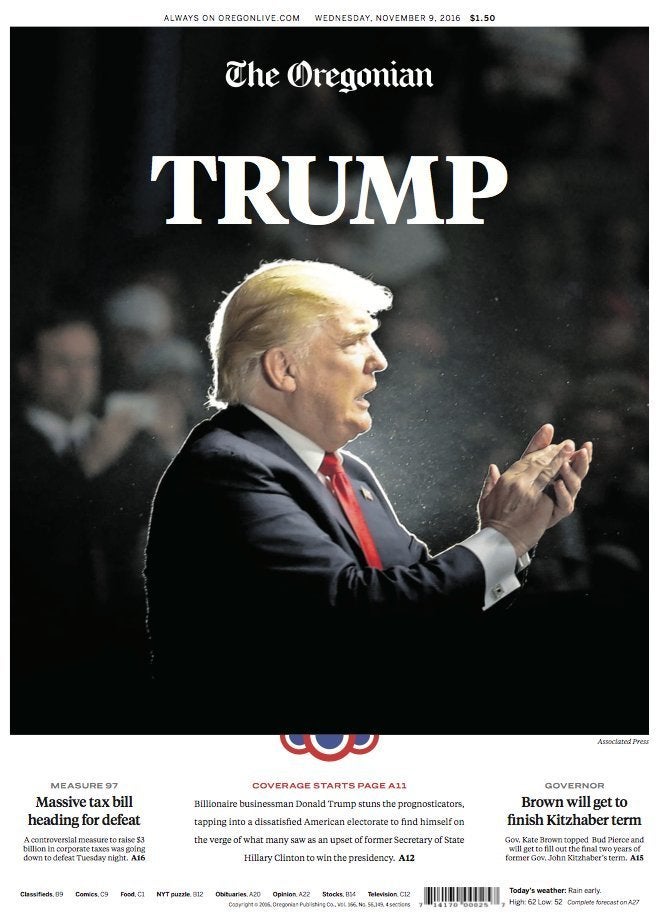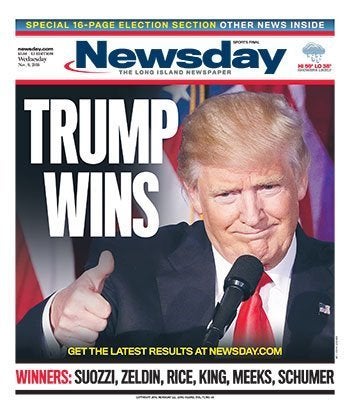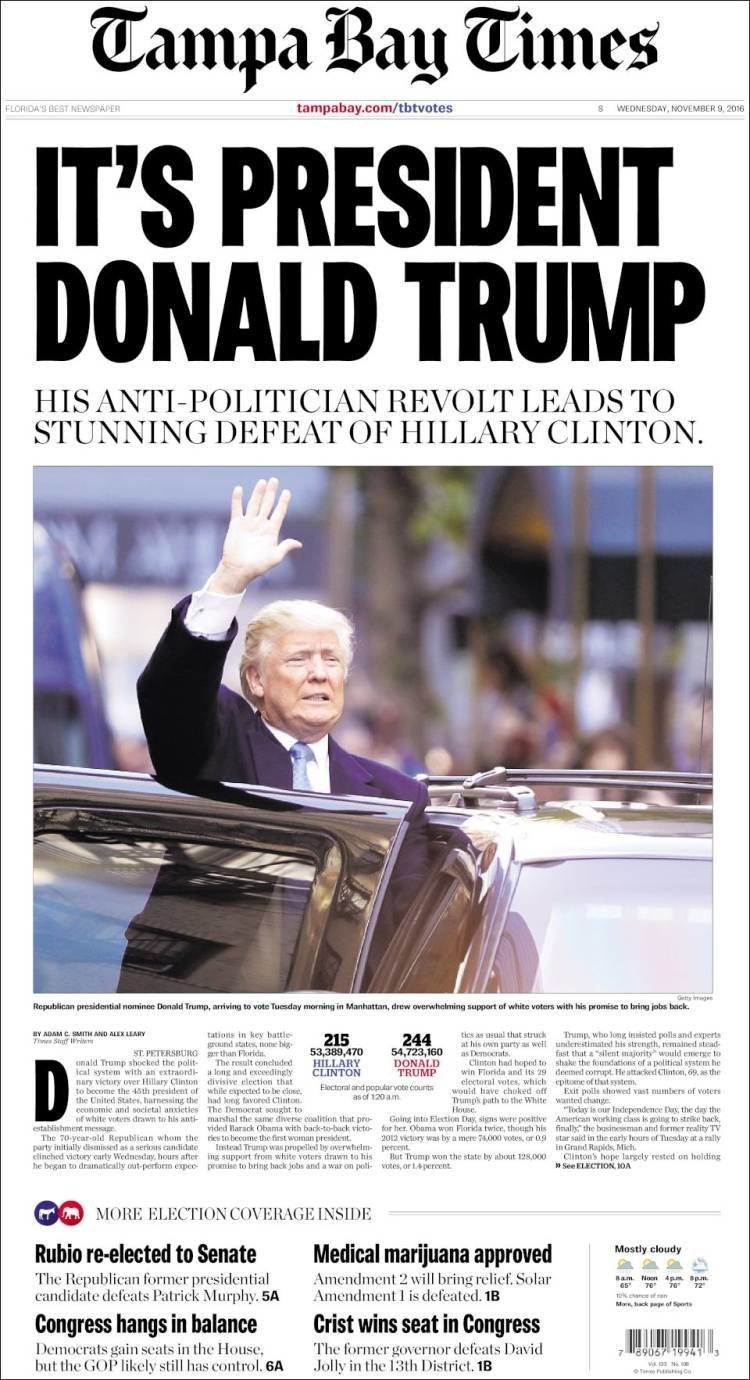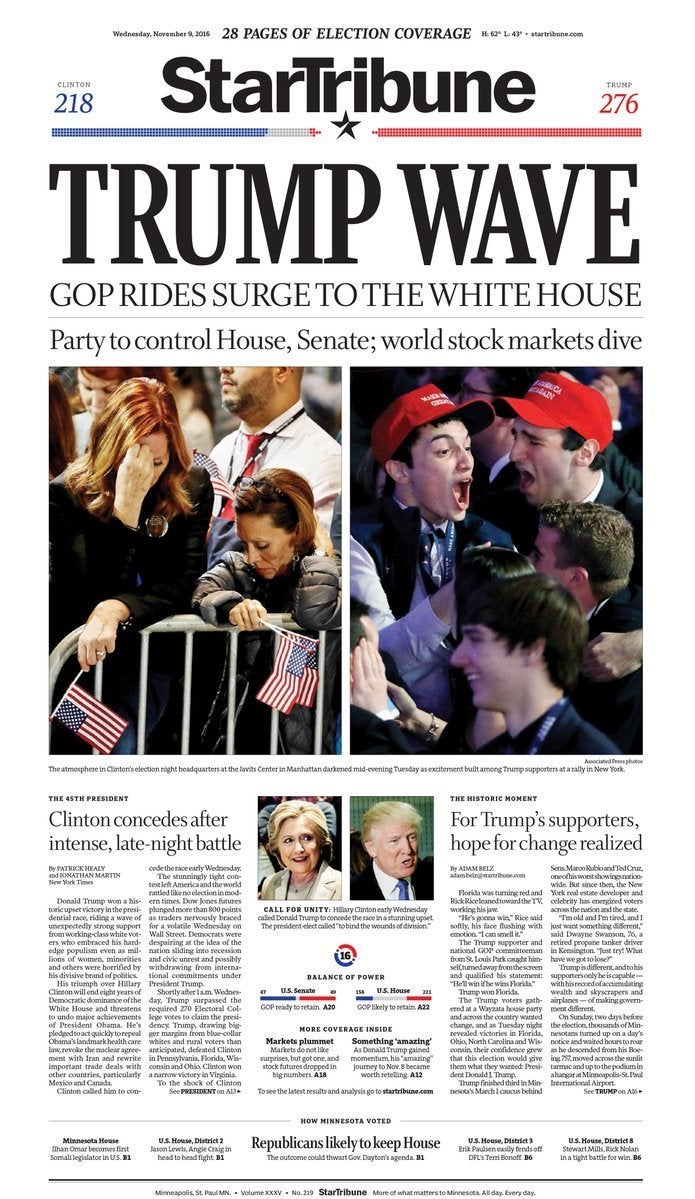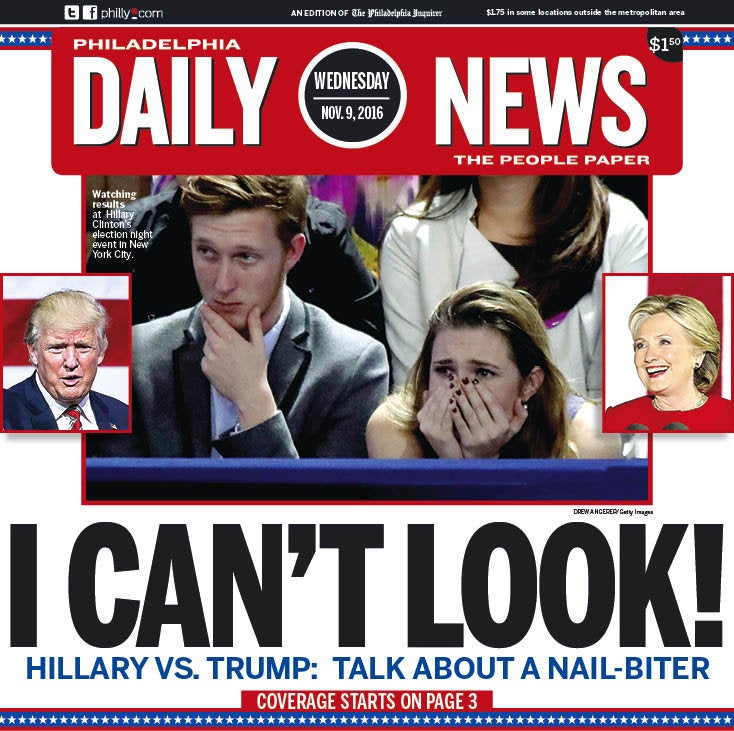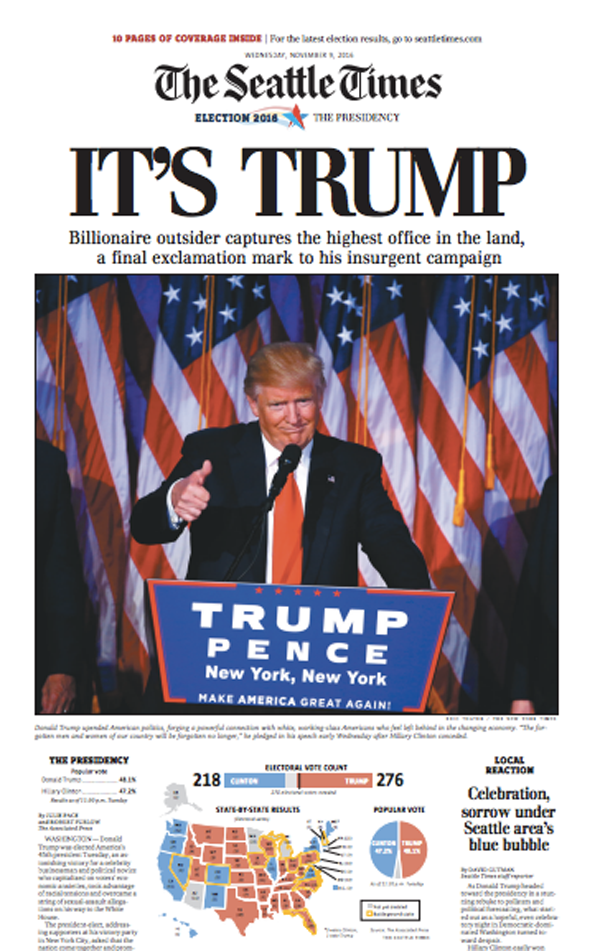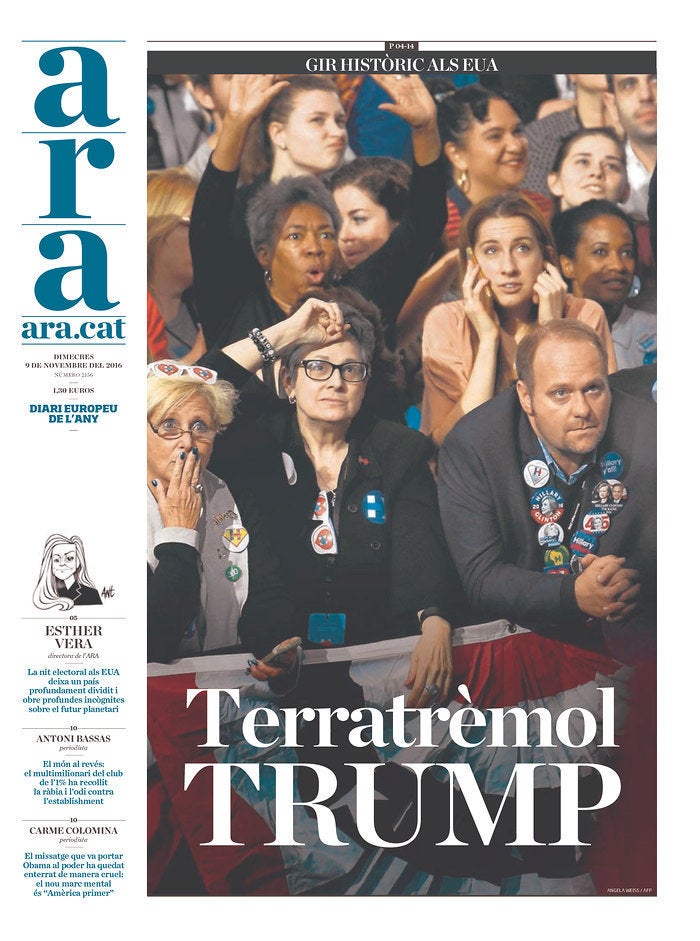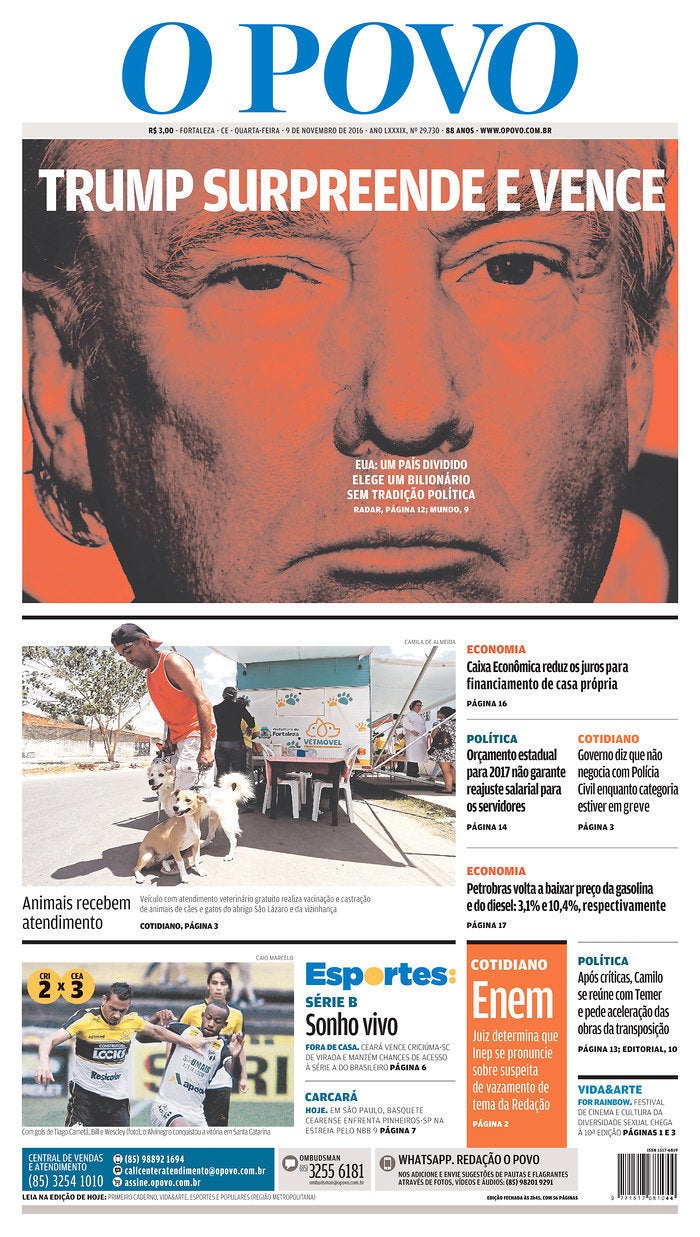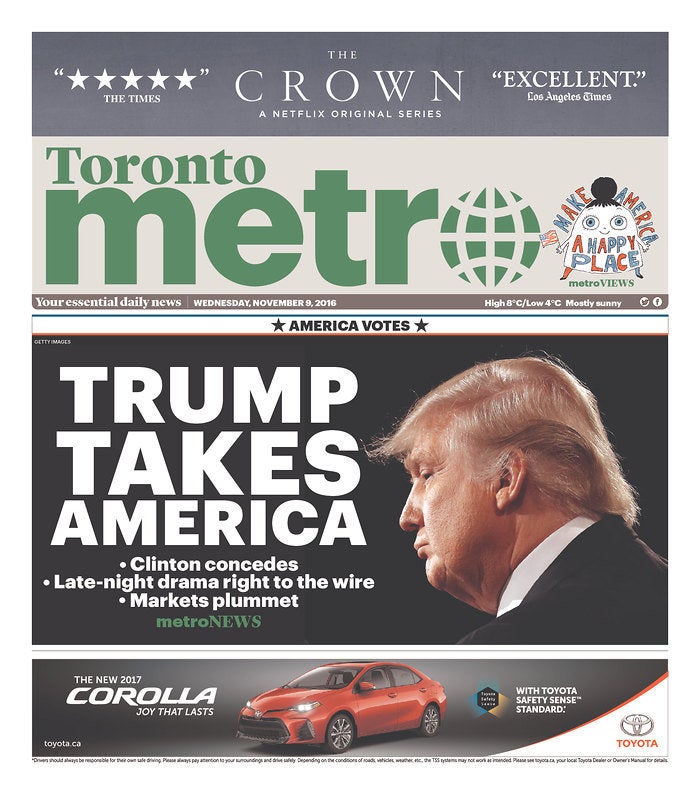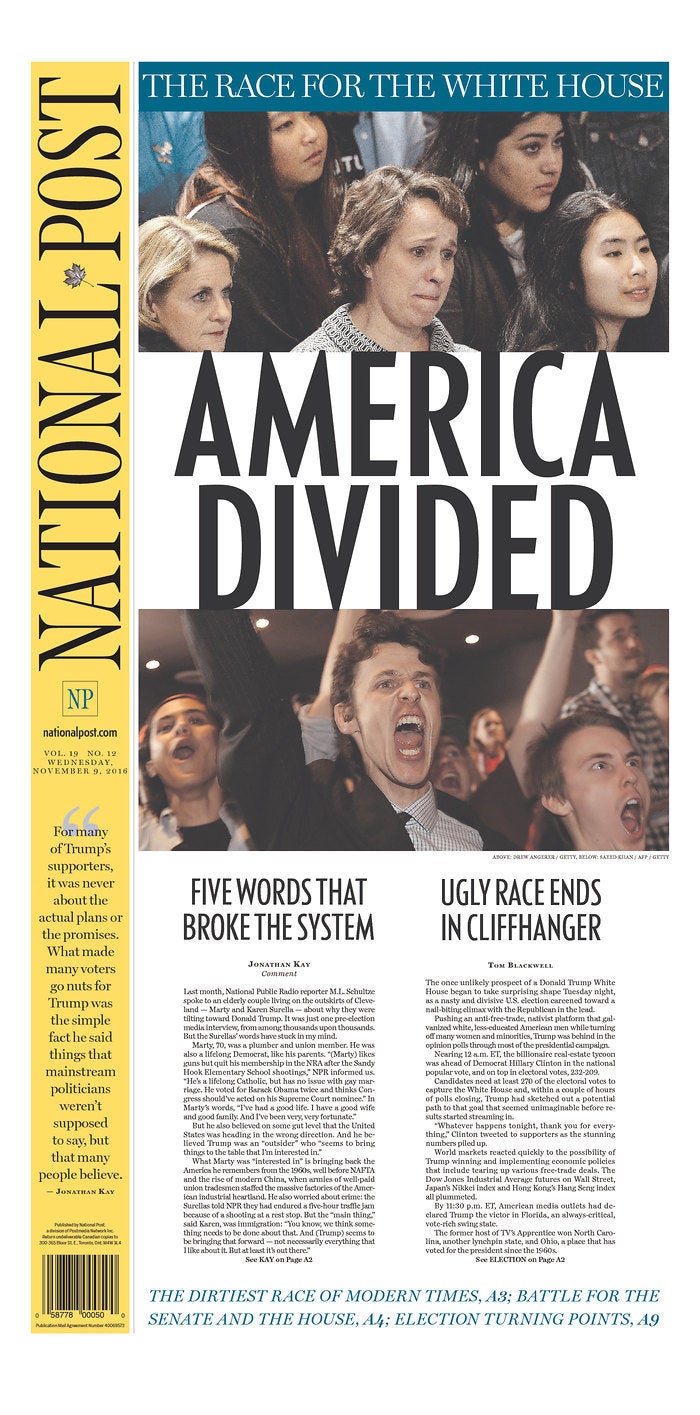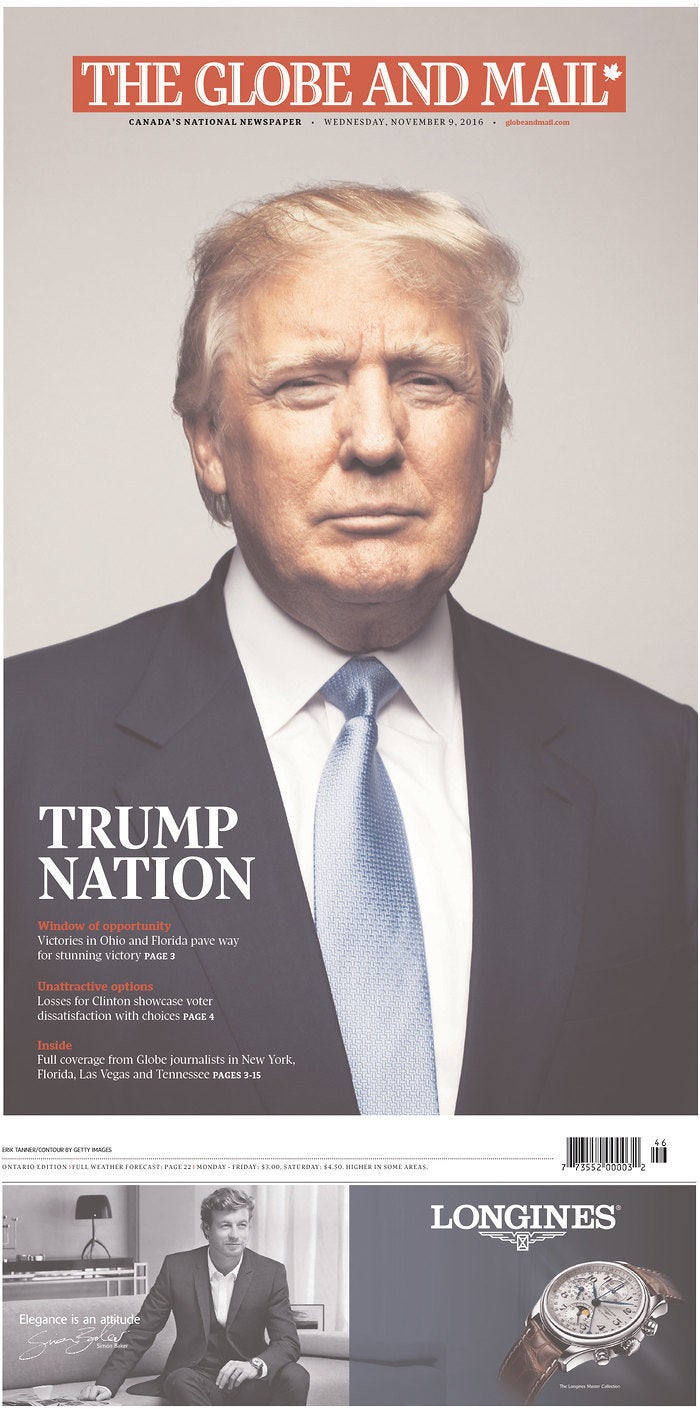 The Globe And MailNewseum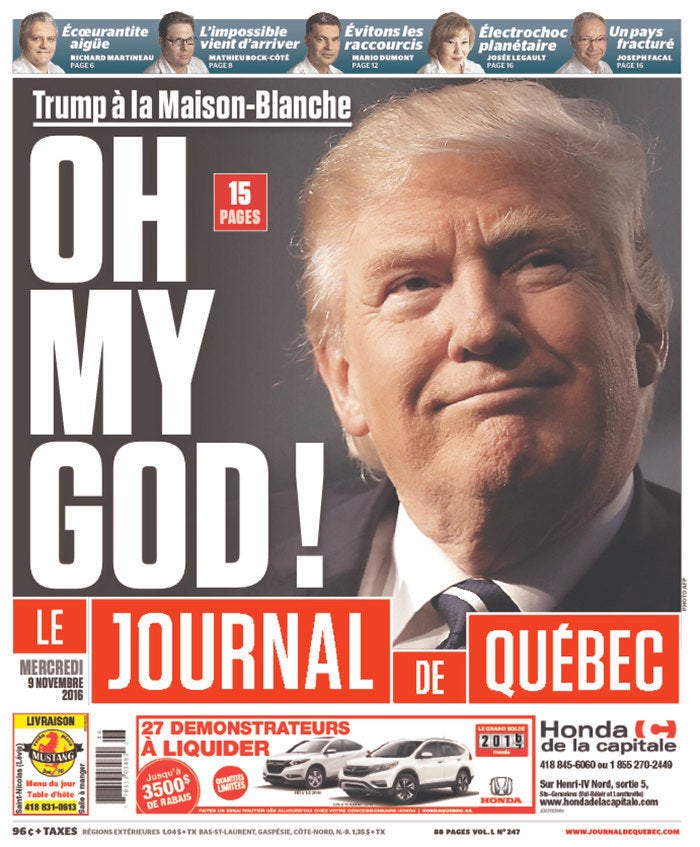 Le Journal De QuebecNewseum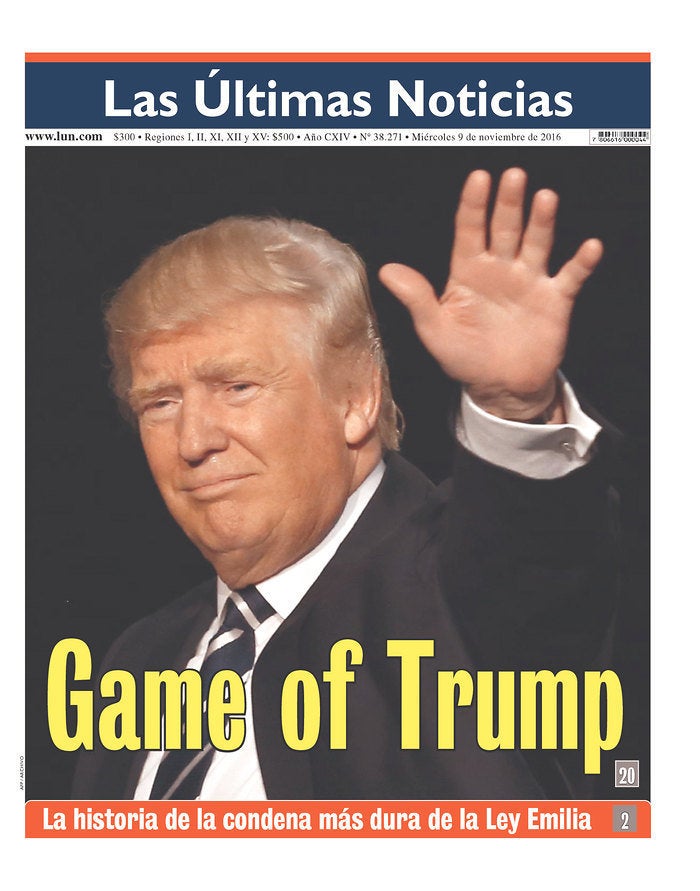 Las Ultimas NoticiasNewseum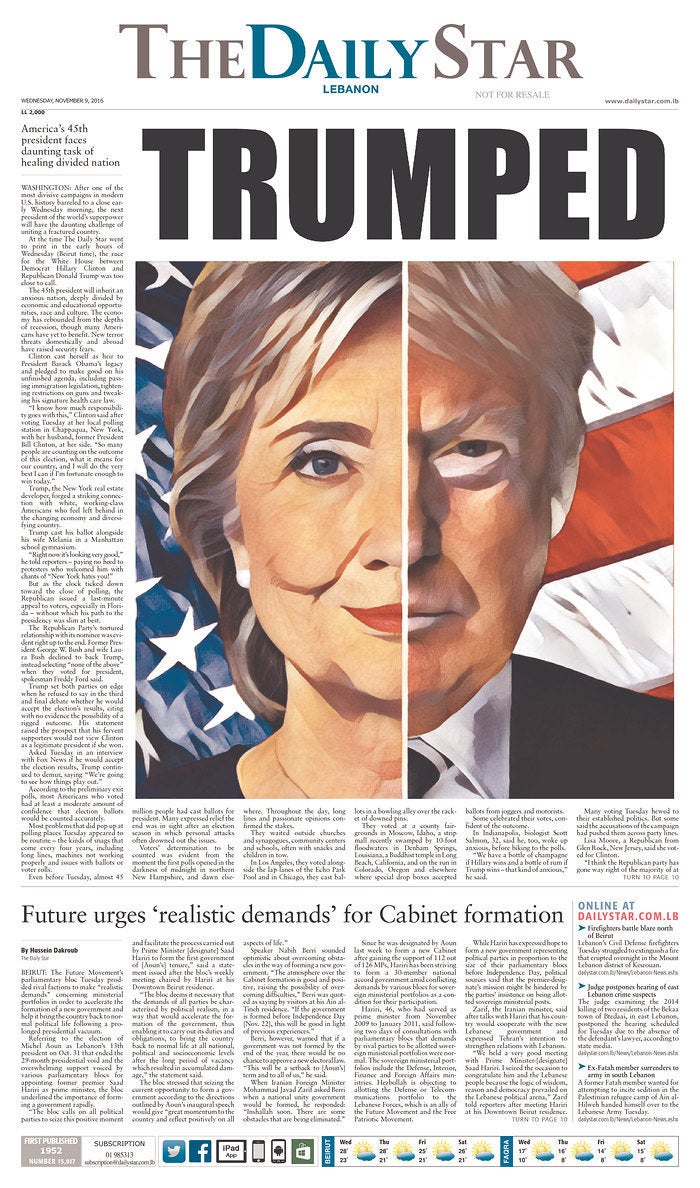 Popular in the Community