On World Ocean Day on Wednesday, who better to remind us to protect our oceans than activists Sir Richard Branson and Adrian Grenier.
In the video above, the businessman and actor explain how ocean contamination is threatening our food supply, wildlife and future generations. They hope that the commemoration of World Ocean Day will encourage everyone to "show us how much you appreciate the ocean and everything it provides" by shooting a photo or video and tagging it #MakeASplash.
But Branson's attempts to raise awareness about the ocean don't stop there. On September 27, as part of the 2016 Virgin Strive Challenge, Branson plans to swim 3.3 kilometers from the southern tip of mainland Italy to the island of Sicily, and he's challenging Grenier to join him.
"Just to warn you, I do take these challenges very seriously and I'm already in training," Branson said with a smile. "And I have been testing out some new equipment."
But Grenier, who as well as being an actor is founder of the Lonely Whale Foundation, doesn't seem fazed by Branson's challenge and defiantly replies, "Together we can make a difference. We need your help. So yes, Richard, I accept your challenge."
Watch the video above to learn more about World Ocean Day and the upcoming challenge.
Related
Before You Go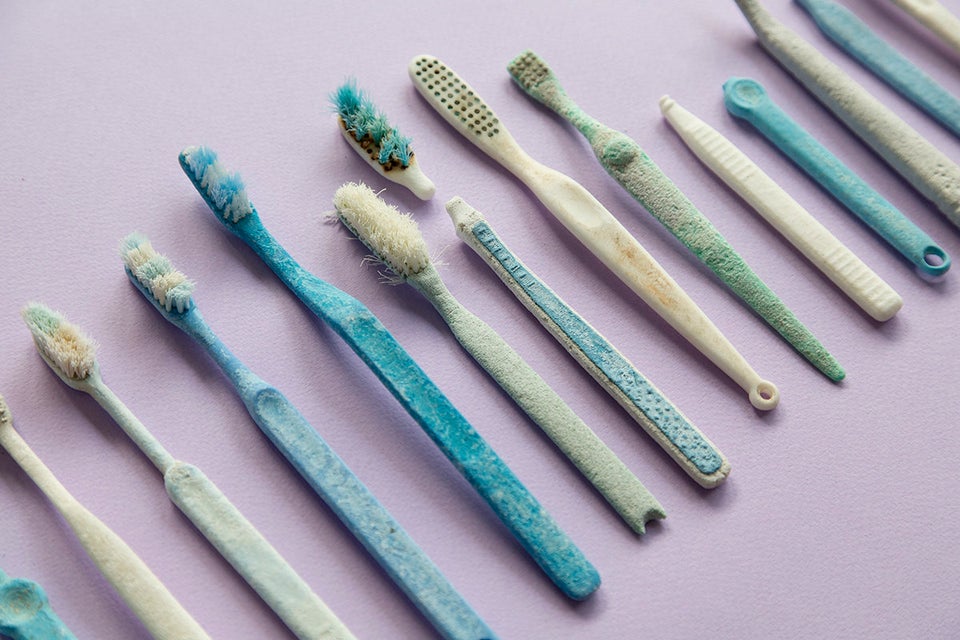 Tragically Beautiful Exhibit Shows How Our Oceans Suffer
Popular in the Community