On a bright day in Azeroth, two warriors came together to pledge their undying love...
Well, actually it was New Hampshire and the warriors were bride and groom Jen and Nick, who made their ultimate fantasy come to life with a World of Warcraft themed wedding. The result: Pure magic.
The nuptials included everything from WoW weaponry to a loot table and Horde and Alliance flags placed at the altar (if you don't get that reference it's okay, you're just not geek enough). But most importantly, Jen, Nick and the entire wedding party looked like they had an awesome time.
Check out their photos below.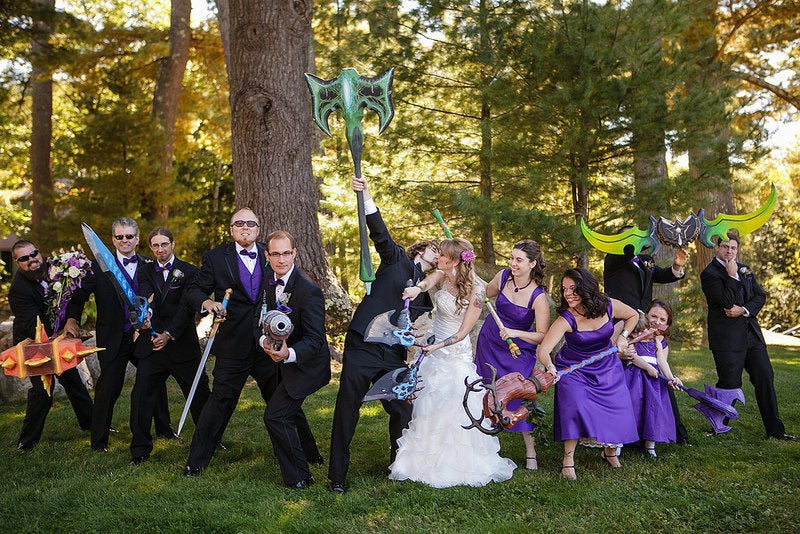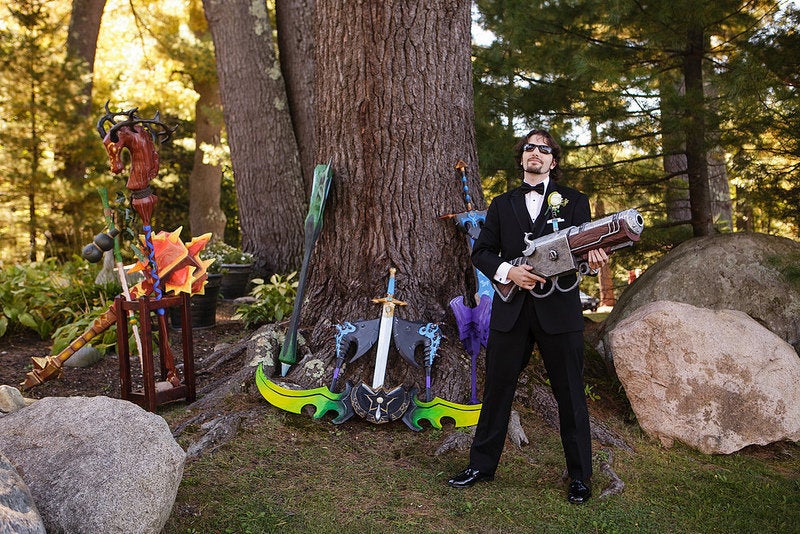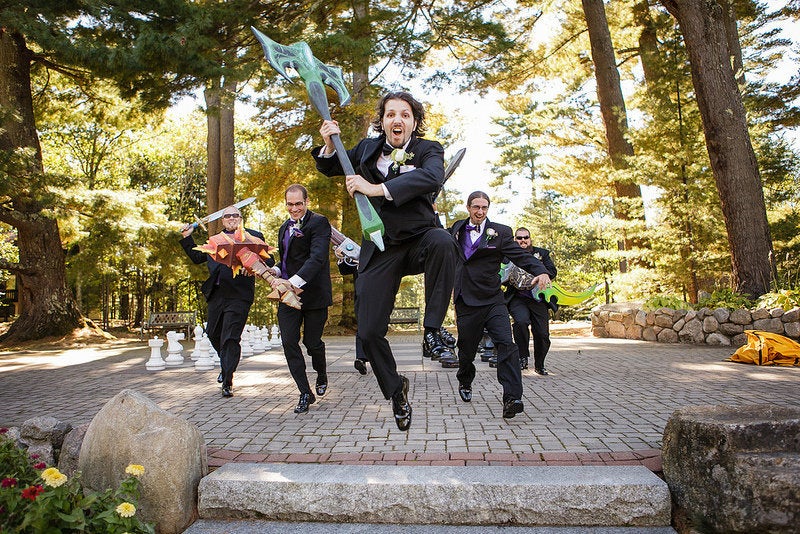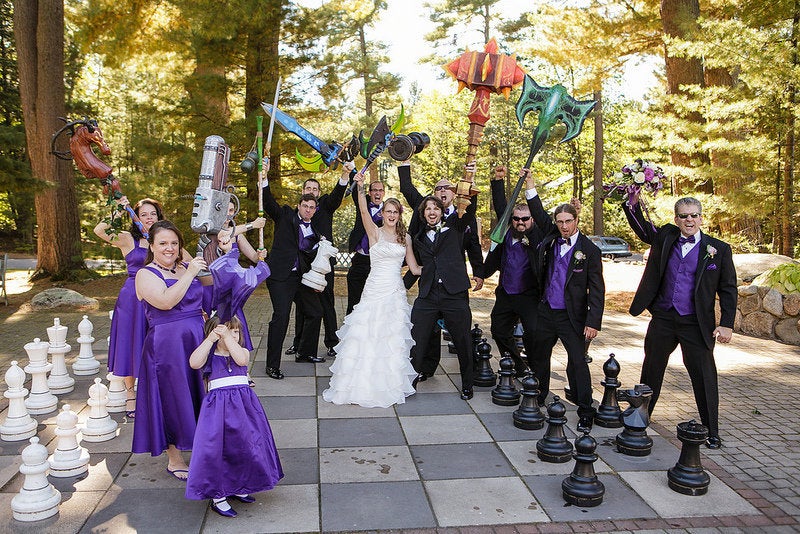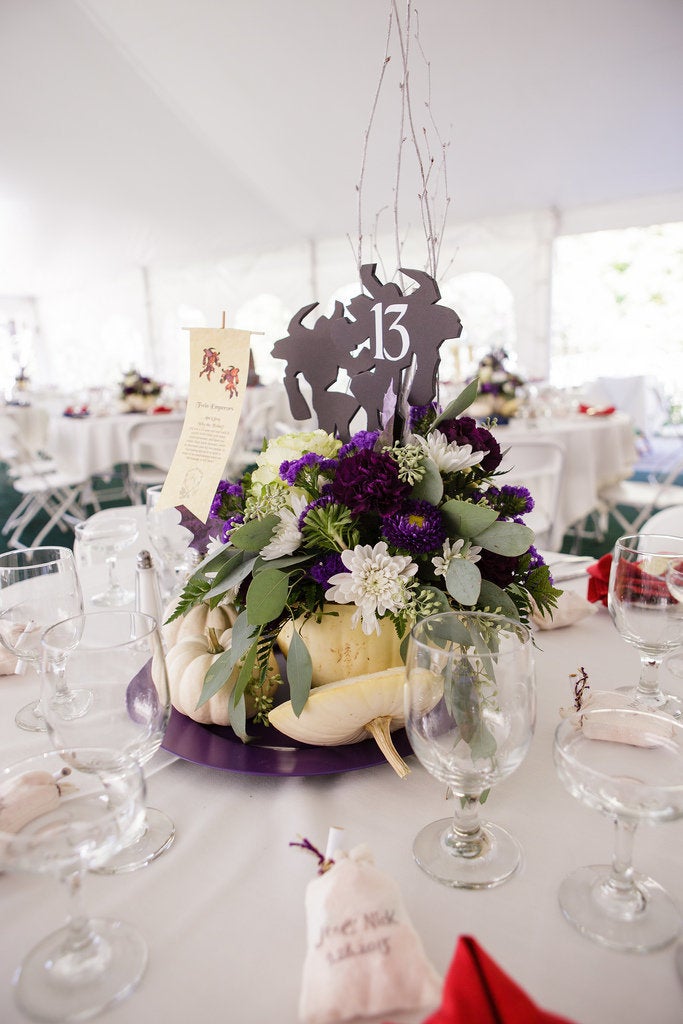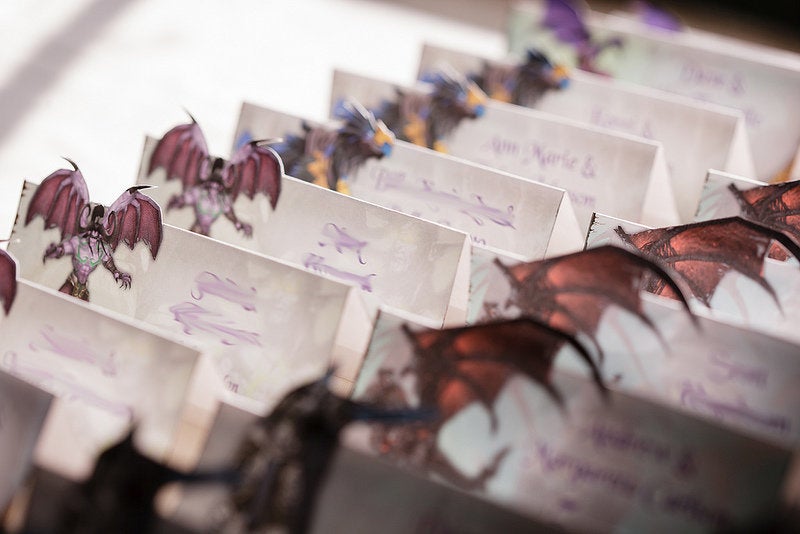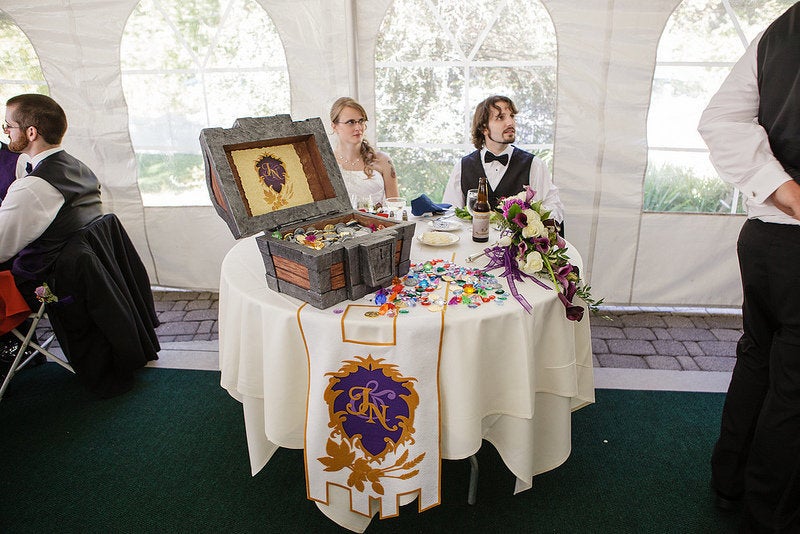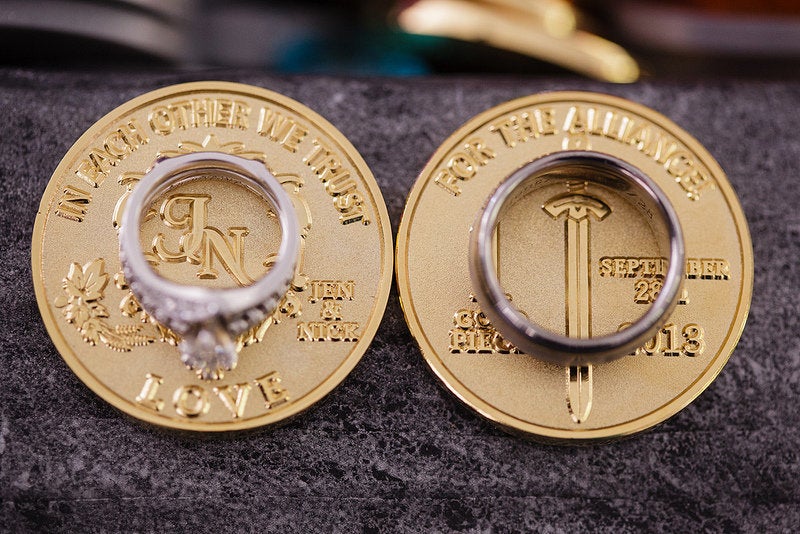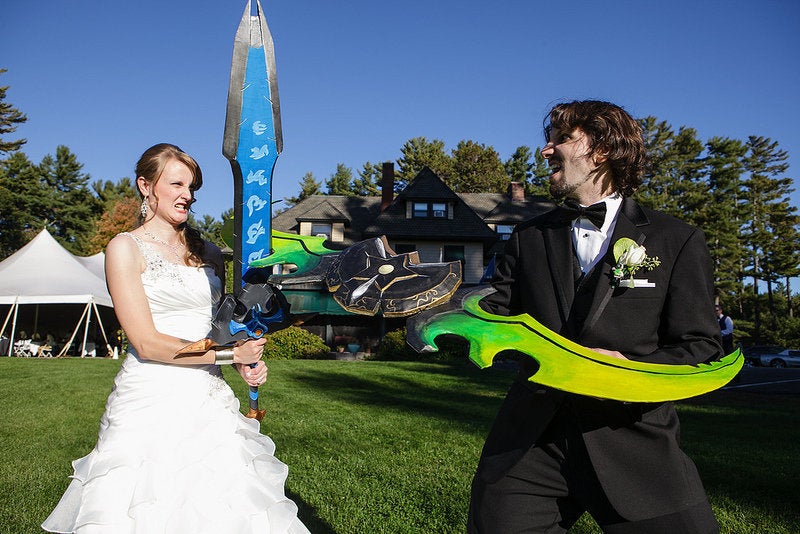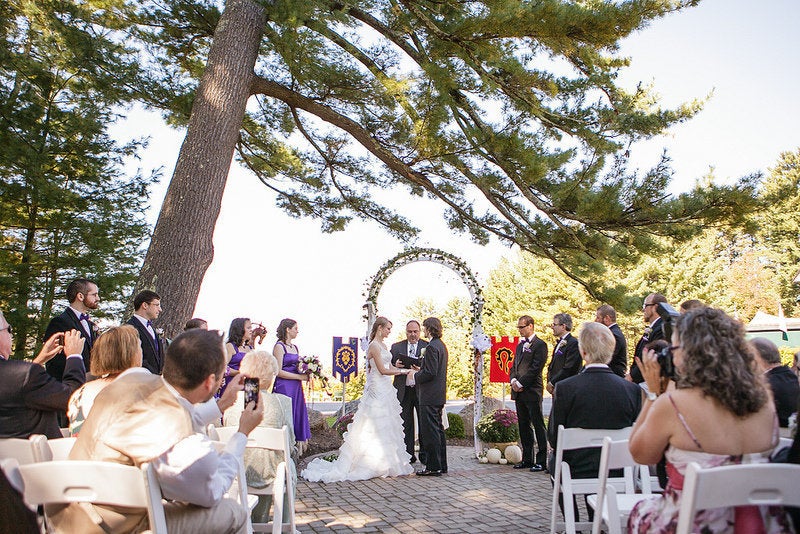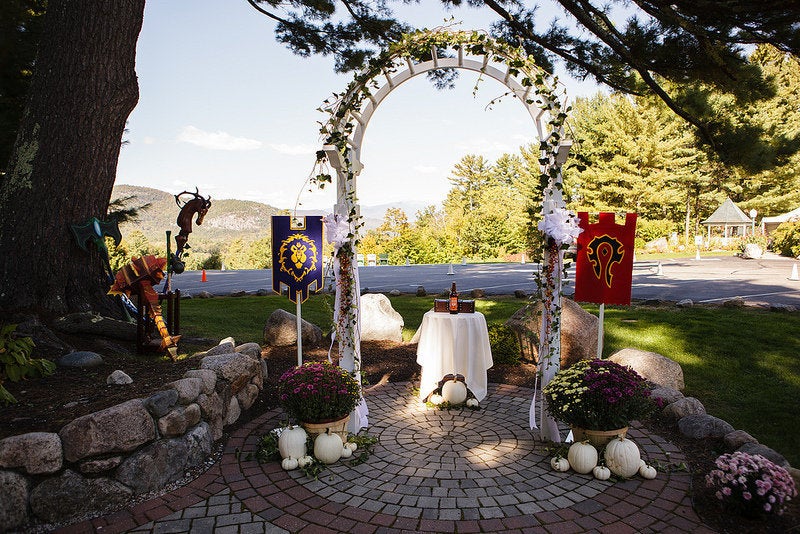 Before You Go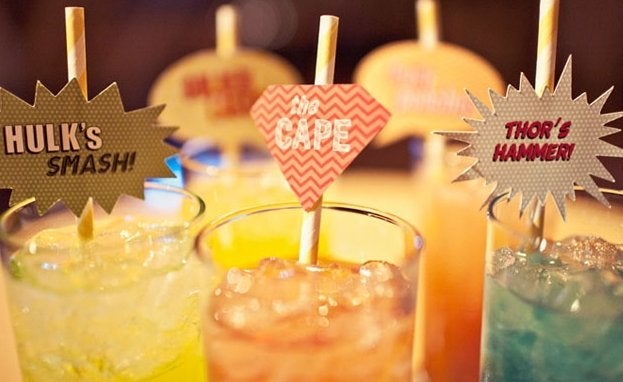 Superhero-Themed Wedding Inspiration