Peace - or the lack of it - is on most everyone's mind right now with recent news about Syria and other events. You hear news about natural and man-made tragedies in the world almost every day. And while people donate to charities, give blood, and send food, medicine and supplies, there's still a yearning to contribute energetically from the heart to focus our love and care towards those in need.
In response, the Institute of HeartMath's Global Coherence Initiative has created Global Care Rooms (GCR) to give people a place to go virtually for just this purpose. The GCR allows people to come together with their positive thoughts, meditations and prayers directed towards specific causes. It's a way to connect with each other in heart-focused intention, in real time. The Global Coherence Initiative is researching the hypothesis that focused group consciousness benefits both the target cause and the people participating.
Imagine what it would be like if thousands of people around the world came together virtually and focused on world peace. That vision is why I am involved in hosting an online World Peace Day event. Our theme for Peace Day this year is "Love First, Peace Follows", which is about creating peace through individuals and communities taking responsibility for shaping a new world by increasing love, care and compassion for all humanity.
Creating and expanding peace is an inside job. We can help co-create an energetic field of peace as we choose peace within our own hearts. Inner peace oils our resistances to change and increases the natural flow of our heart's inner guidance and support through personal and collective changes. Personal peace creates the baseline for global heart expansion into a higher vibration. Increasing our love and connection in day-to-day interactions can be the missing piece in the peace equation. As we release more of the love that we truly are, then peace will seek out that environment.
For this full moon, we will do a special World Peace Day Care Focus with the intention of facilitating personal and planetary peace. We can co-create a peace wave as individuals and communities take responsibility for shaping a new world through increasing love, care and compassion for all humanity.
Why not launch your exploration of the Global Care Rooms with our special Peace Day Care Focus? We created it just so people from around the world can be together virtually in one place.
Please join us on September 19th, 20th and 21st in the Global Care Rooms at 4 am, noon or 8 pm PST. (The following website - www.timeanddate.com/worldclock/converter.html - is a time conversion site for determining the exact time the Care Focus will take place in your Local Time Zone. Select time: 8 p.m. (date optional). Convert from: Location: U.S.A. - California - San Francisco. Convert to: Location: Select your Country/City.)
Here is what we suggest participants do once in the Global Care Room for the Peace Day Care Focus:
Let's start by breathing in universal love and appreciation to open our hearts more to the peace that is within us.
Now let's connect in the heart with all who are participating in World Peace Day and all who are working toward establishing more peace within themselves and on the planet.
Now radiate love, care and compassion to the people of Syria and others around the world experiencing hardships and suffering. Radiate the feeling of peace into the global field environment and hold the vision of leaders cooperating to achieve a more peaceful resolution to this challenging situation. Then radiate love, care, compassion and peace to other local or global stressors as your heart directs you.
Let's close by envisioning a wave of global peace as individuals and communities take responsibility for shaping a new world through increasing their love, care and compassion for all humanity, wildlife and nature.
You can continue to do the Care Focus in the Global Care Room, if convenient, after the full moon period and World Peace Day events, as this will help raise the vibratory rate of the personal and collective field environment.
For those who cannot make these synchronized session times, the Global Care Rooms are open 24/7 so supporters can come together at a time that is convenient for them and join others from around the world.
The Global Care Rooms previously existed as a web-only application for computers but the newest iteration is now optimized and redesigned for mobile devices (smartphones, tablets and computers) and you can even access it through your Facebook account.
More Ways You Can Participate In World Peace Day
Share this HuffPost article to your friends. You can join us on Facebook, Twitter and Instagram to help us create a wave of peace with the hashtag "#MyPeace". We'll look for your posts and pictures depicting what brings peace to you or someone you know. Like and Share the Peace Day Badges with your friends on Facebook. Learn more about the World Peace Day Event and share it with others!
We're coming together in the heart to co-create a greater wholeness. It is heartwarming to see so many people, regardless of their background, nationality or religion, collectively focusing love and compassion towards our global family and planet. By honoring our differences, we multiply the strength of connection.
Focusing on peace is imperative for our future. There is power when people unite in the heart for the betterment of all people and the planet.
For more by HeartMath, click here.
For more on stress, click here.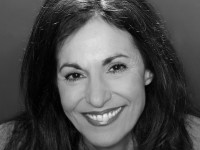 Deborah Rozman, Ph.D., is president and CEO of HeartMath LLC, located in Boulder Creek, Calif. HeartMath provides scientifically-validated and market-validated tools and technologies that activate the intelligence and power of the heart to dramatically reduce stress while empowering health, performance and behavioral change in individuals and organizations. HeartMath's award winning emWave® technologies monitor and provide real time feedback on heart rhythm (HRV) coherence levels, an important indicator of mental and emotional state. HeartMath also offers training and certification programs for organizations, health professionals and coaches, and a self-paced online personal development program called HeartMastery for individuals.
Dr. Rozman has been a psychologist in research and practice, entrepreneur and business executive for over 30 years. She was founding executive director of the Institute of HeartMath, and now serves on the Institute's Scientific Advisory Board and Global Coherence Initiative Steering Committee. She is co-author with HeartMath founder Doc Childre of the Transforming series of books (New Harbinger Publications): Transforming Anger, Transforming Stress, Transforming Anxiety and Transforming Depression. She is a key spokesperson on heart intelligence and the role of the heart in stress management, performance and wellness.

Calling all HuffPost superfans!
Sign up for membership to become a founding member and help shape HuffPost's next chapter