A viral image of a crying Honduran child at the U.S.-Mexico border has won the 2019 World Press Photo contest's Photo of the Year prize.
The Amsterdam-based World Press Photo Foundation announced the winners of the annual awards on Thursday, honoring the best photojournalism of the prior year.
The winning photo, "Crying Girl on the Border," was taken by Getty Images photojournalist John Moore. It shows the 2-year-old child crying while her mother, a Honduran asylum-seeker, is detained by U.S. border agents at the U.S.-Mexico border in McAllen, Texas.
Even though this image was widely shared amid outrage over the Trump administration's policy of separating families at the border, it was later determined that the child and mother were held together at a processing center and released weeks later, pending a future asylum hearing. Still, the World Press Photo jury felt the image was powerful enough to merit the prestigious award.
The awards also highlighted the work of many other photographers in several categories, this year adding a new category for multi-image photo stories. Contest jurors ― a select group of photojournalism professionals from around the world ― reviewed 78,801 photographs from 4,738 photographers, with 43 nominees from 25 countries.
See highlights from winners and nominees below, and check out all the winners at the World Press Photo site.
Photo Of The Year Nominees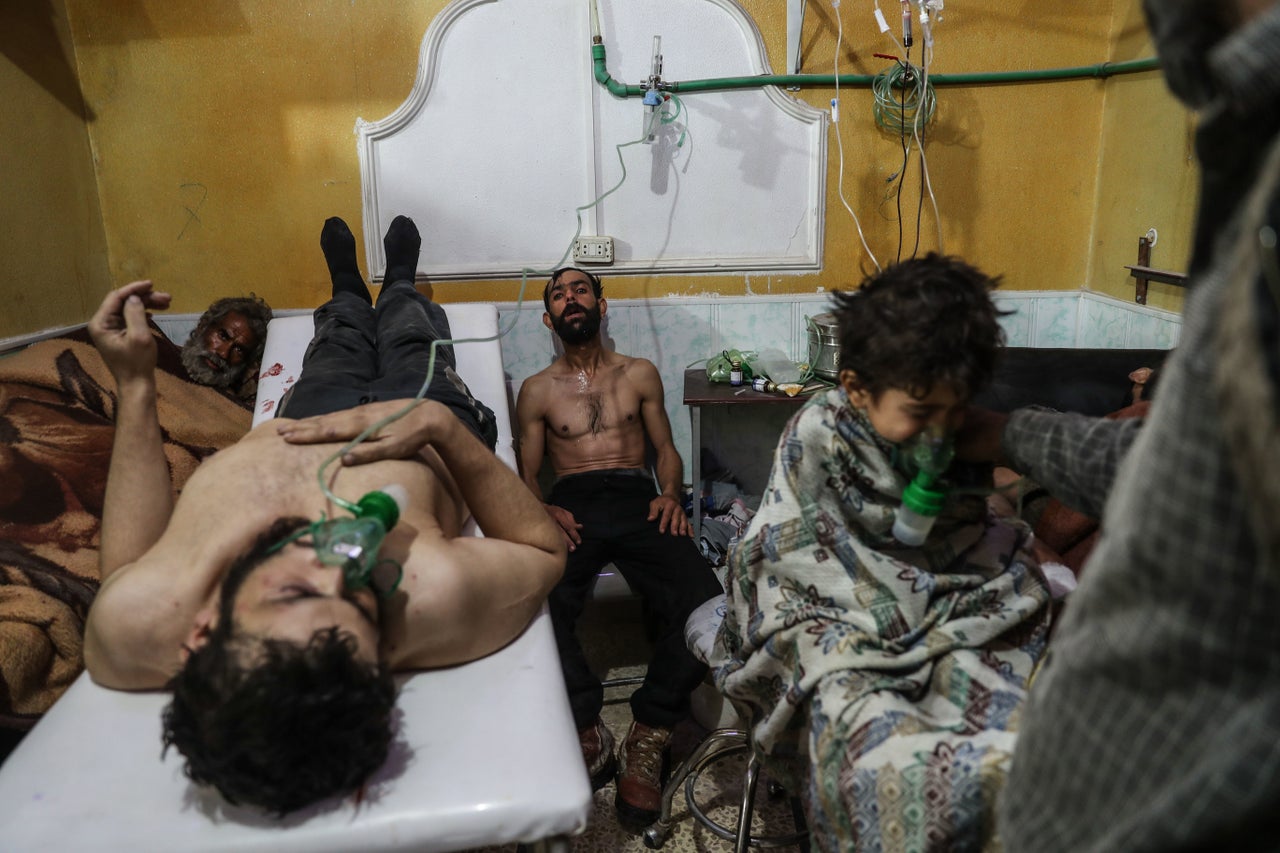 A man and a child receive treatment on Feb. 25, 2018, after a suspected gas attack on al-Shifunieh village in Eastern Ghouta, Syria.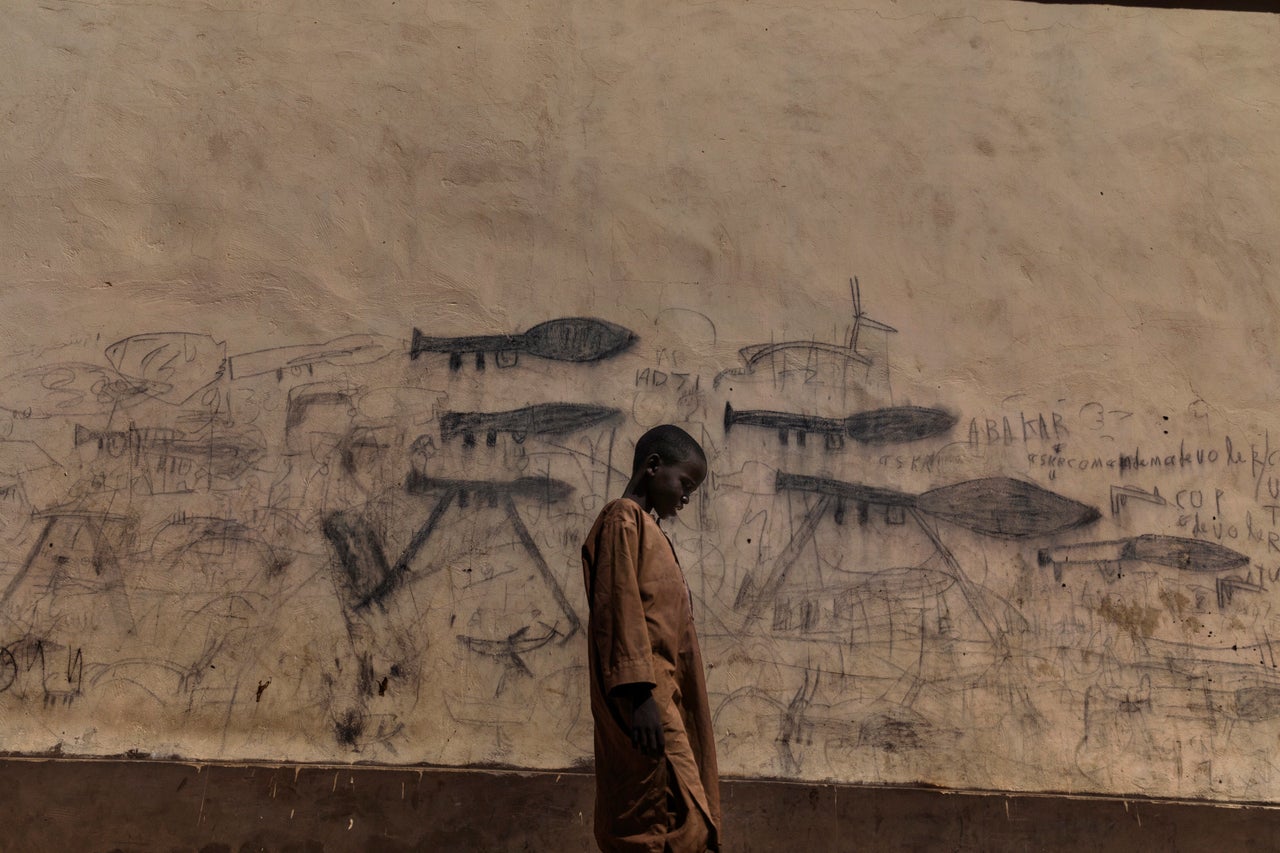 An orphaned boy walks past a wall in Bol, Chad, with drawings depicting rocket-propelled grenade launchers.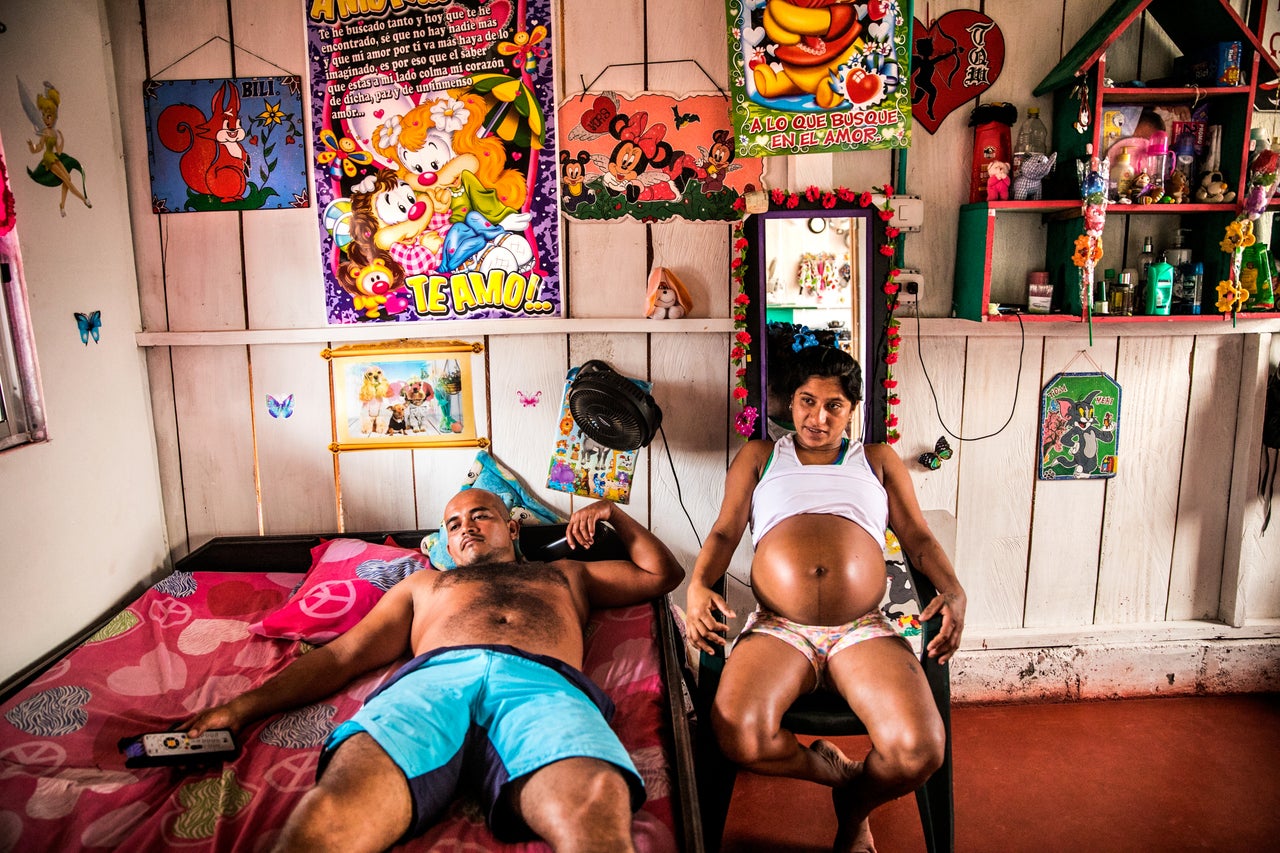 Yorladis, a former guerrilla with the Colombian paramilitary organization FARC, is pregnant after she says the group had her terminate several other pregnancies during her FARC years.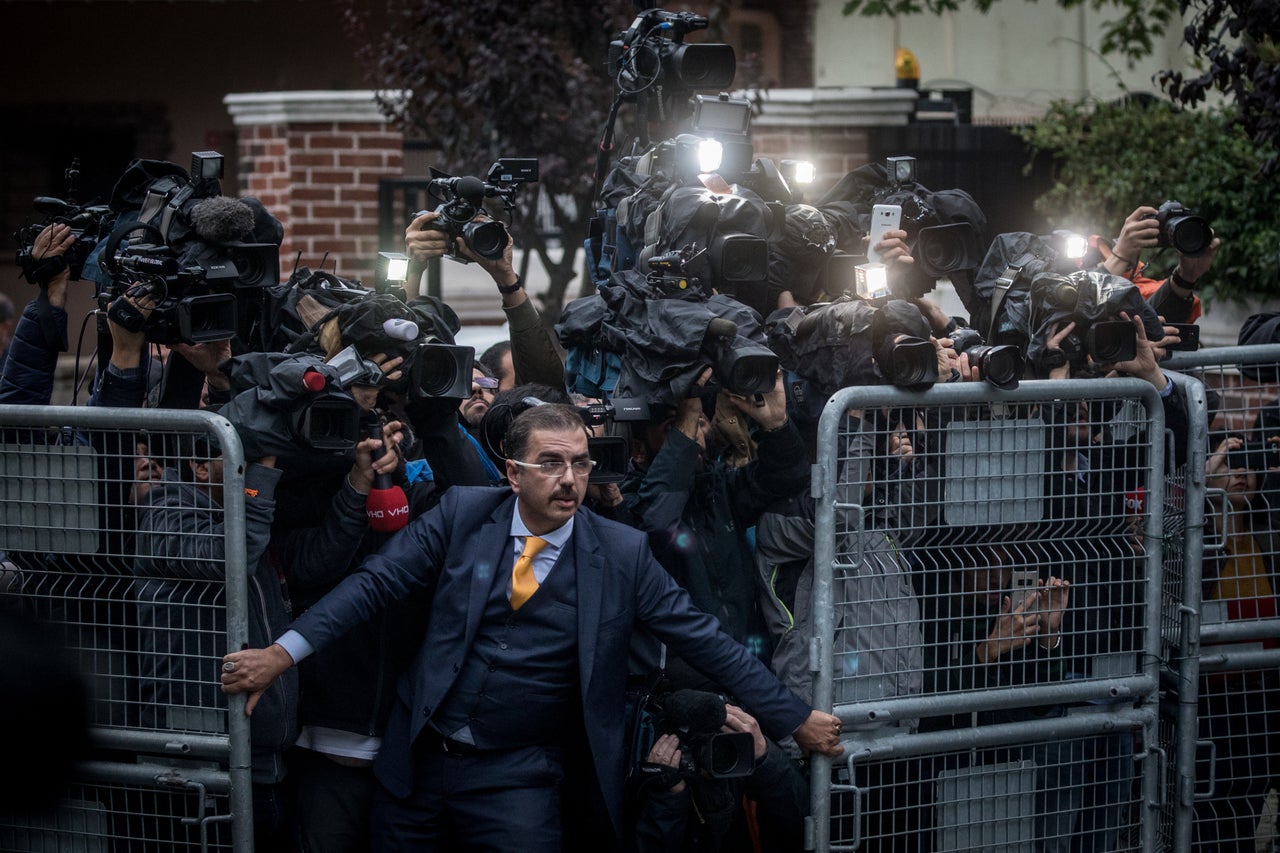 An unidentified man tries to hold back the press as Saudi investigators arrive at the Saudi Arabian Consulate in Istanbul, Turkey, amid a growing international backlash to the disappearance of journalist Jamal Khashoggi.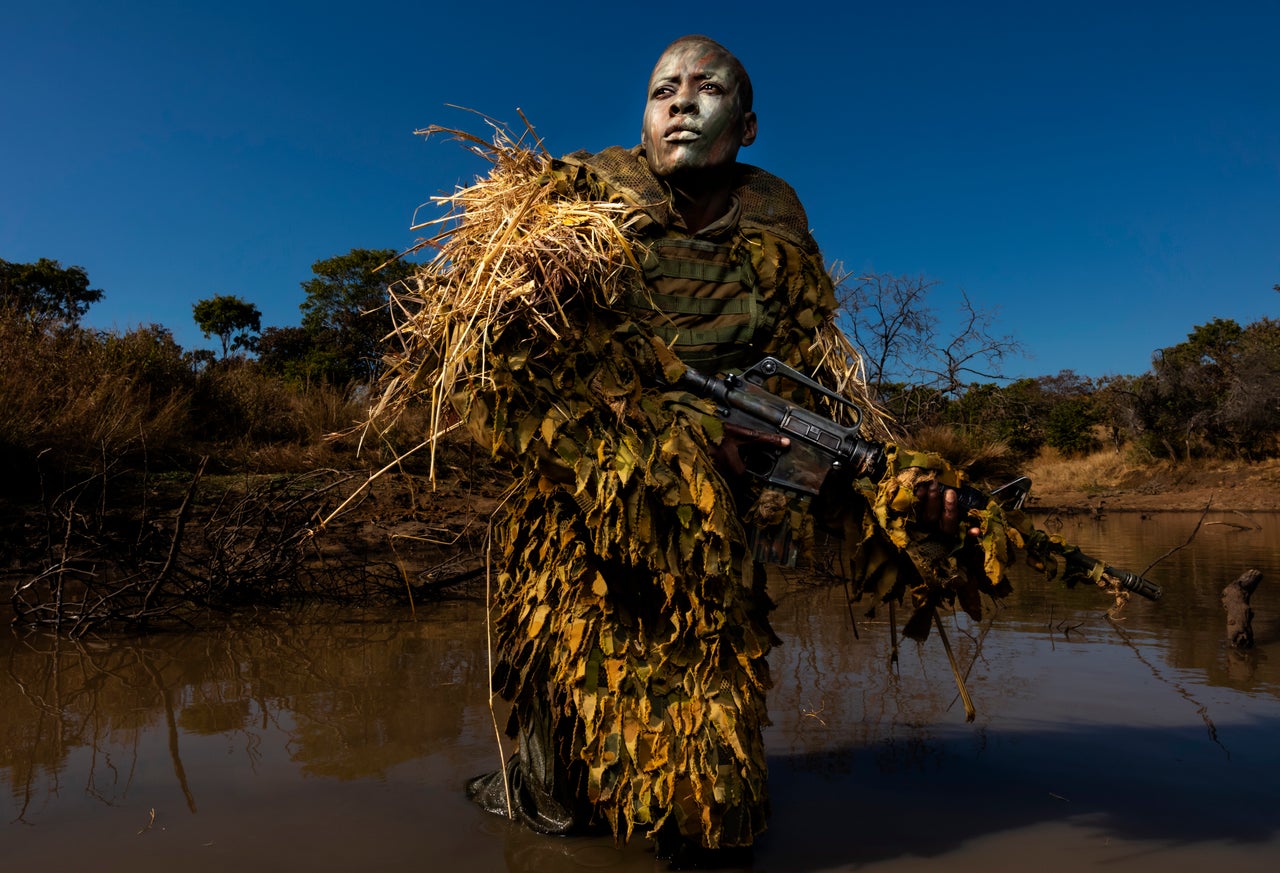 Petronella Chigumbura, 30, is a member of an all-female anti-poaching unit called Akashinga. She is seen participating in stealth and concealment training in the Phundundu Wildlife Park, Zimbabwe.
Contemporary Issues ― First Prize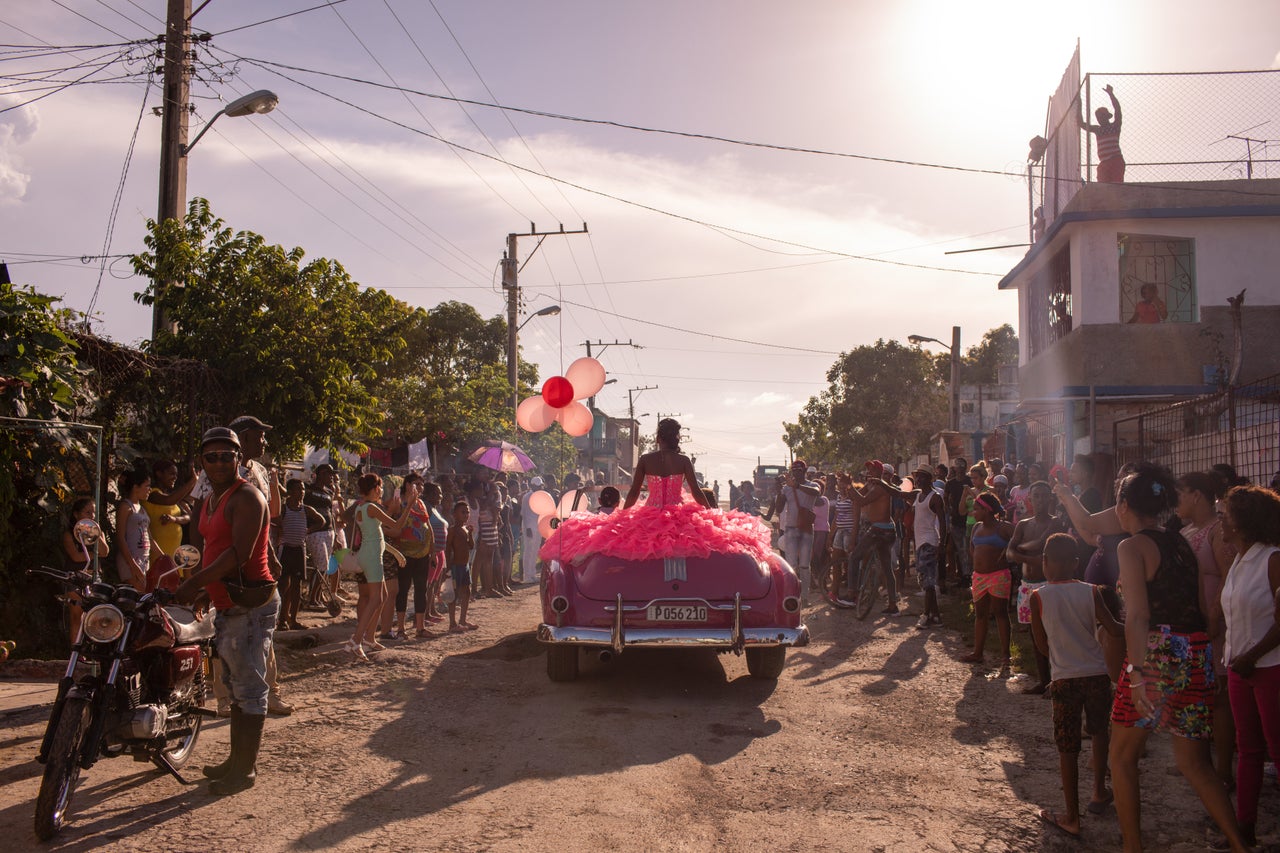 Pura rides around her neighborhood in Havana, Cuba, in a pink 1950s convertible, as the community gathers to celebrate her 15th birthday. Pura's quinceañera had a special poignancy, as some years earlier, having been diagnosed with a brain tumor, she was told she would not live beyond the age of 13.
Environment ― First Prize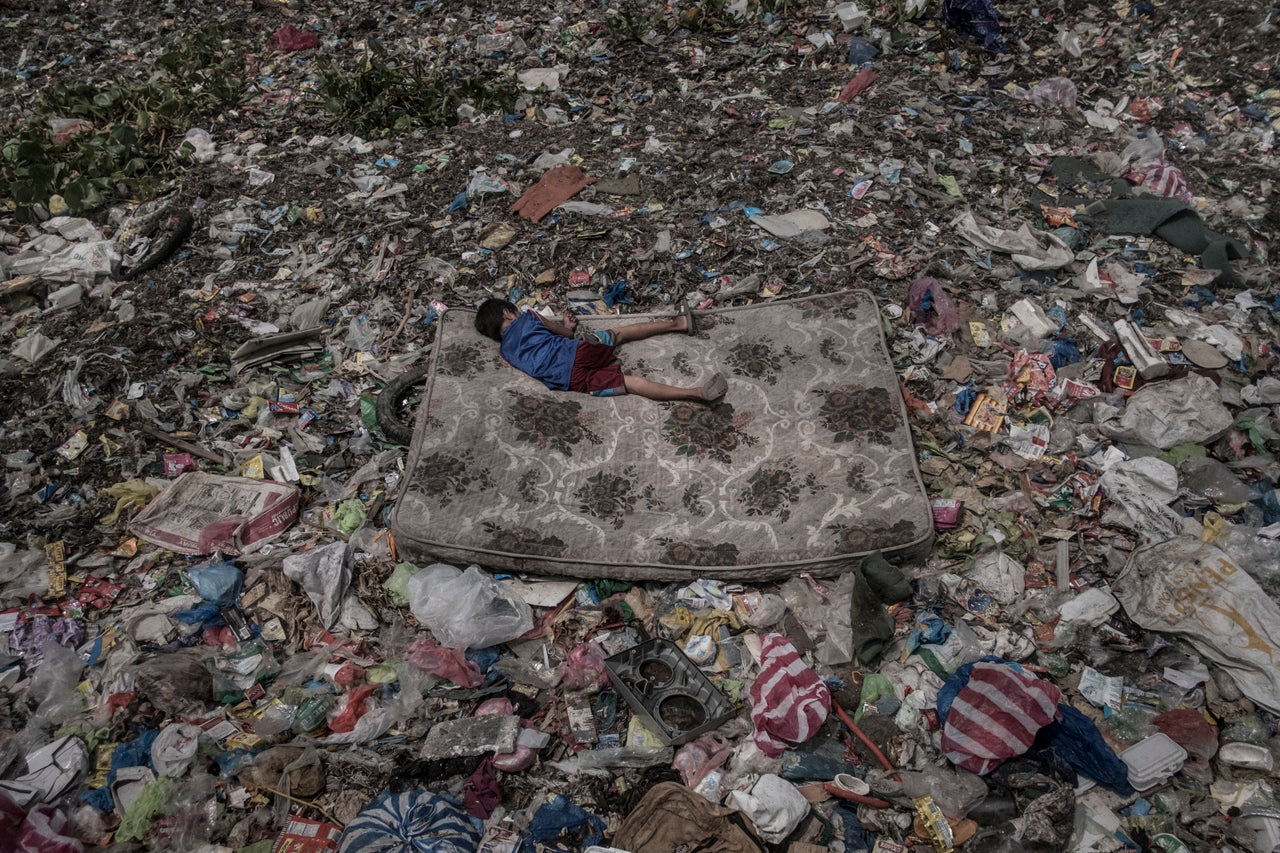 A child who collects recyclable material lies on a mattress surrounded by garbage floating on the Pasig River, in Manila, Philippines.
General News ― Third Prize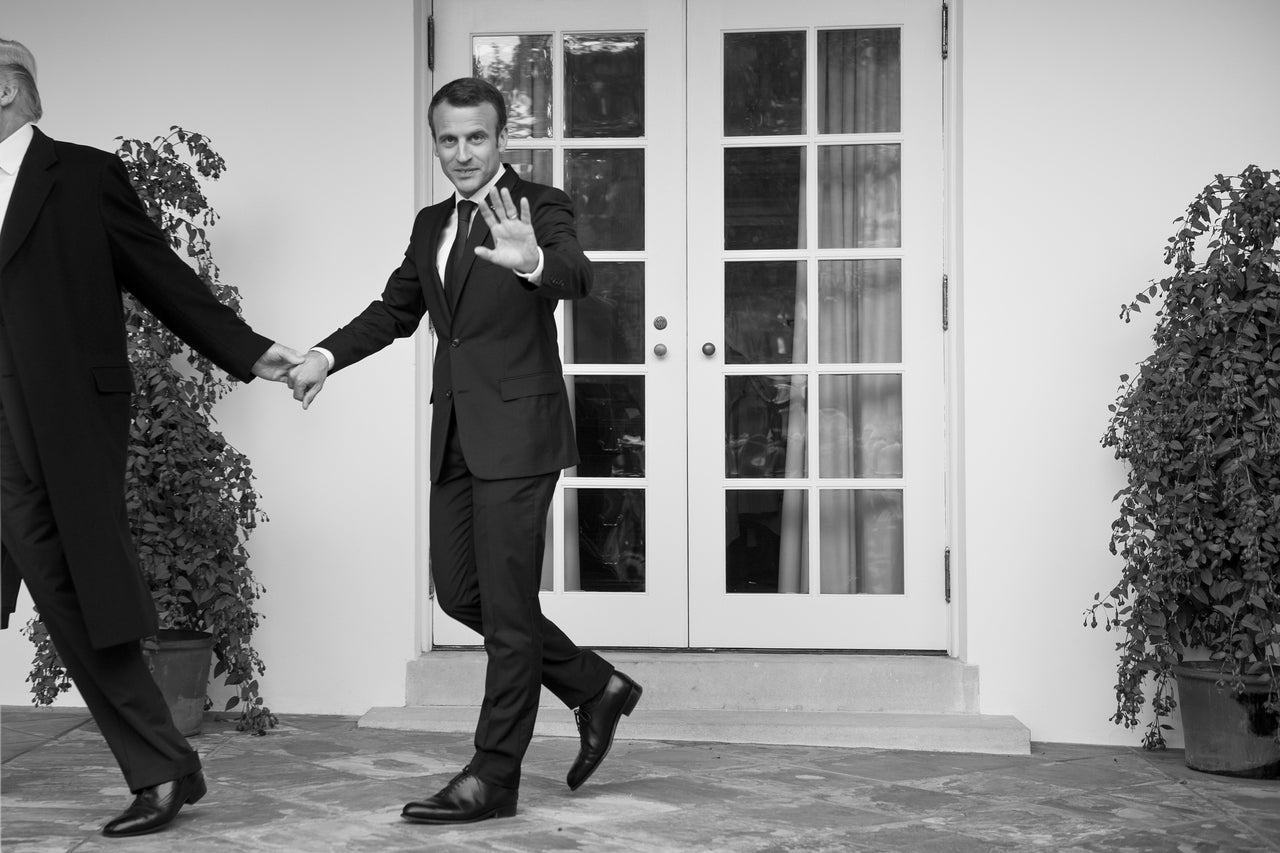 U.S. President Donald Trump leads France's President Emmanuel Macron by the hand while walking to the Oval Office of the White House, in Washington D.C.
Nature ― First Prize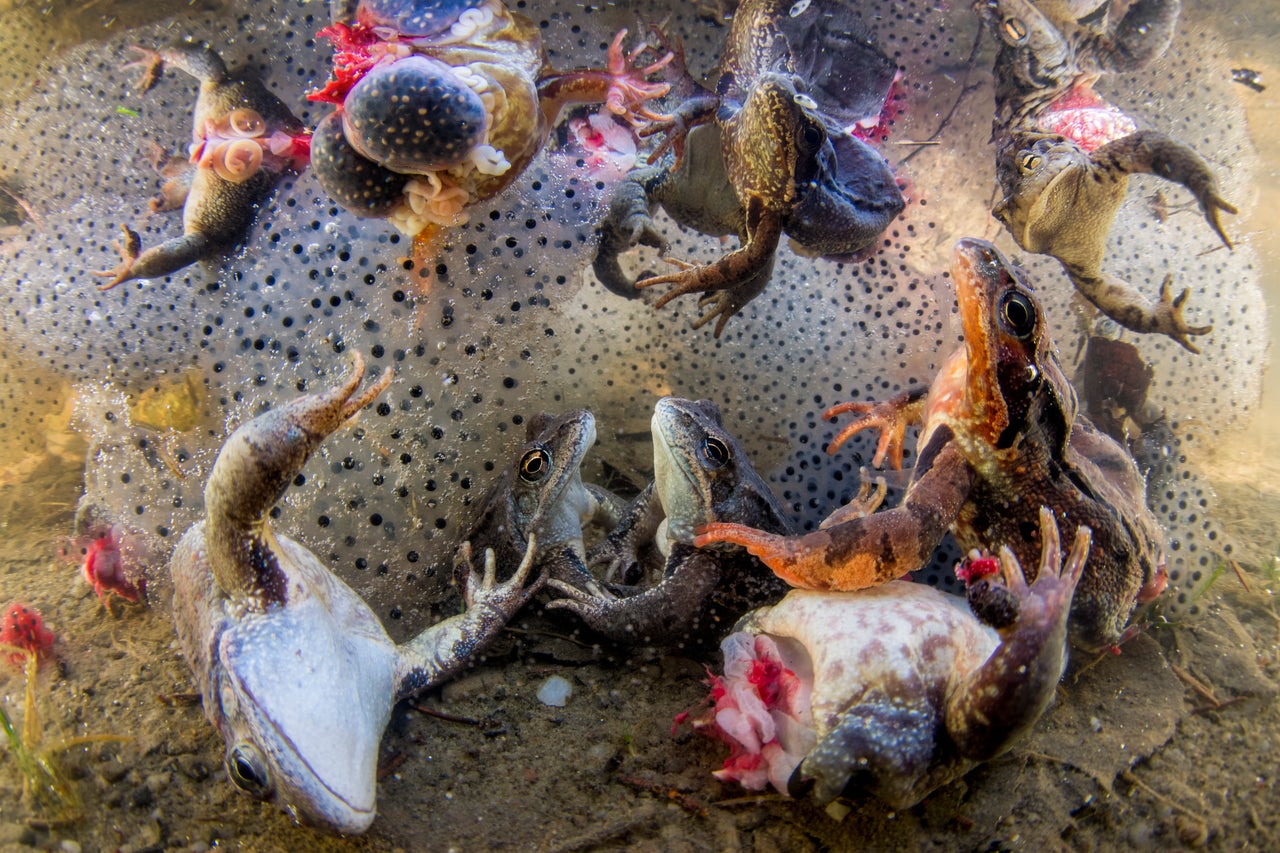 Frogs with their legs severed and surrounded by frogspawn struggle to the surface after being thrown back into the water in Covasna, Eastern Carpathians, Romania, in April 2018.
Portraits ― First Prize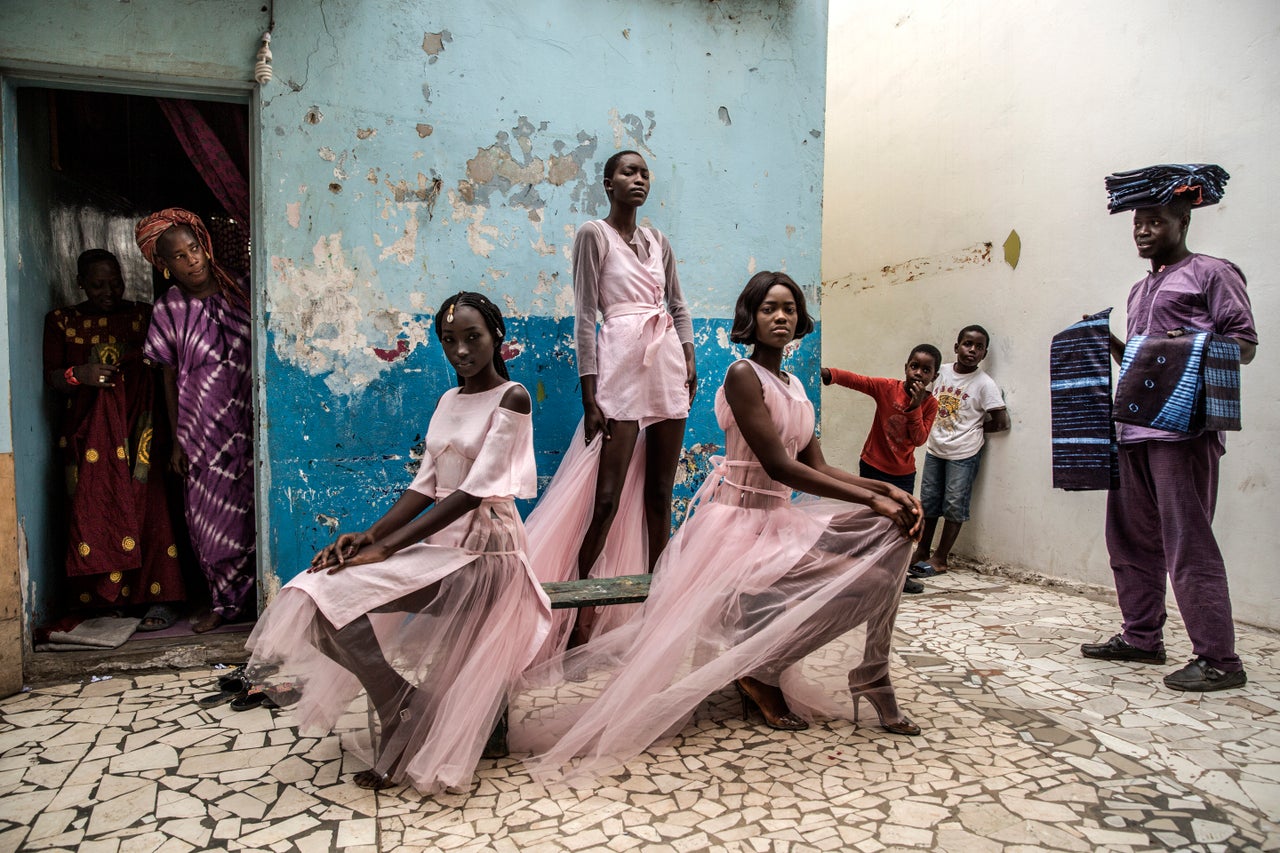 Diarra Ndiaye, Ndeye Fatou Mbaye and Mariza Sakho model outfits by designer Adama Paris in the Medina neighborhood of the Senegalese capital, Dakar, as curious residents look on.
Sports ― First Prize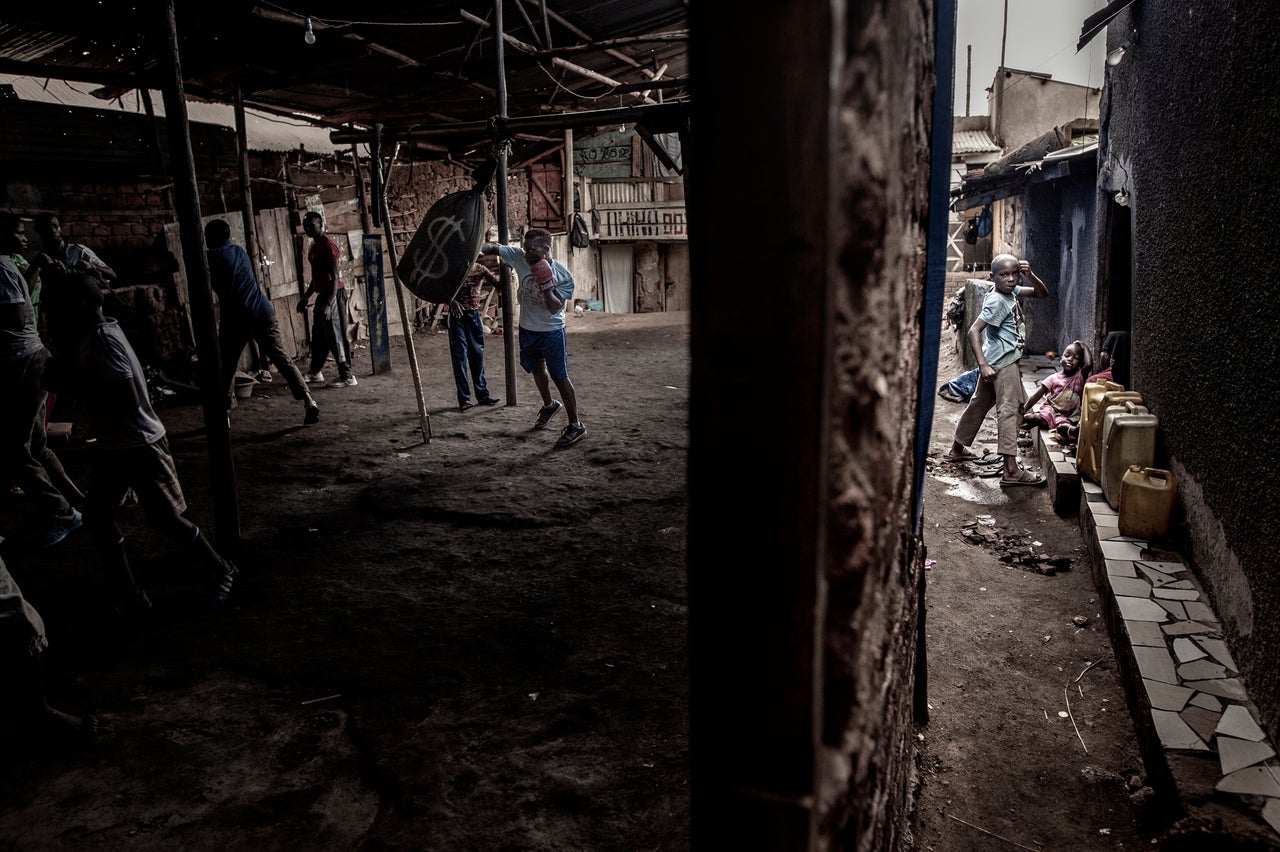 Boxer Moreen Ajambo, 30, trains at the Rhino boxing club in Katanga, a large slum settlement in Kampala, Uganda, on March 24.
Spot News ― Third Prize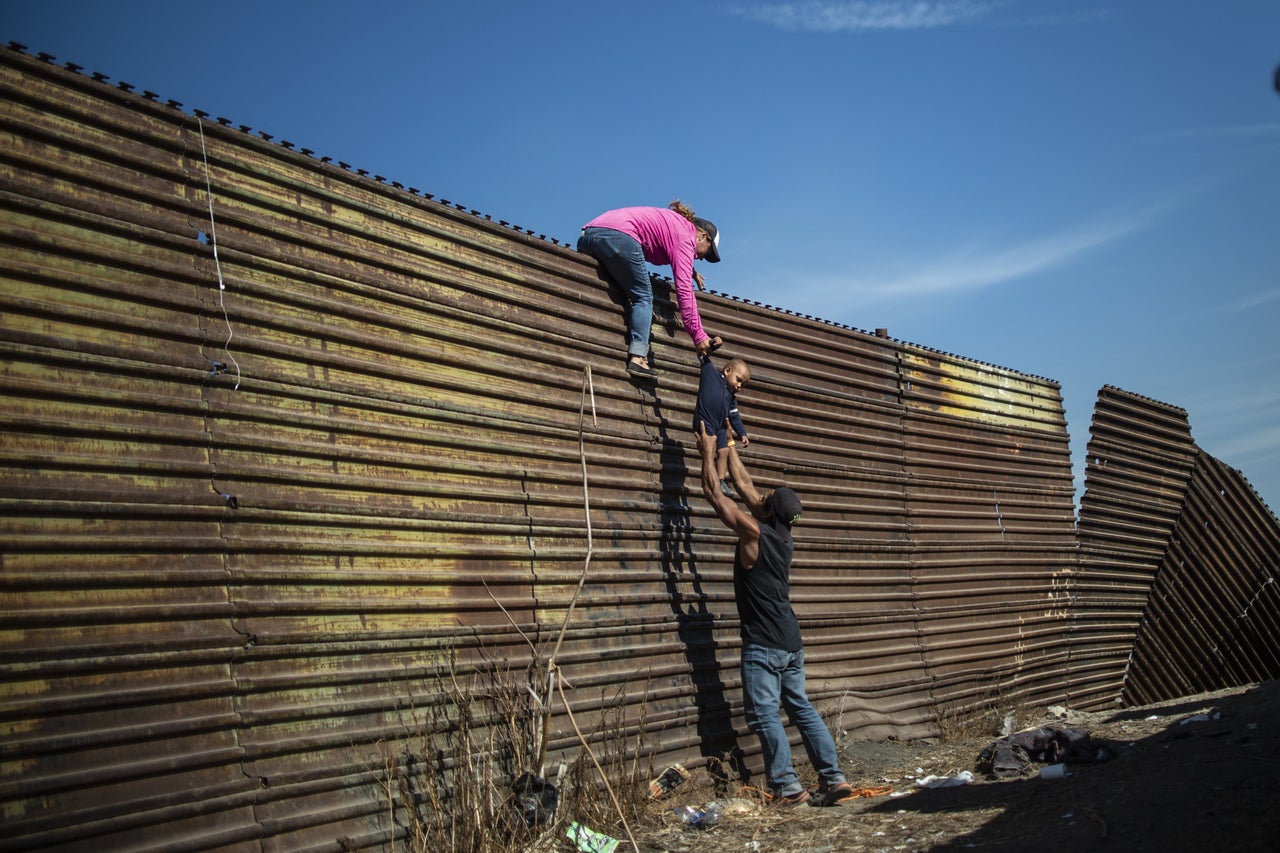 Central American migrants climb the border fence between Mexico and the United States near El Chaparral border crossing in Tijuana, Mexico, on Nov. 25, 2018.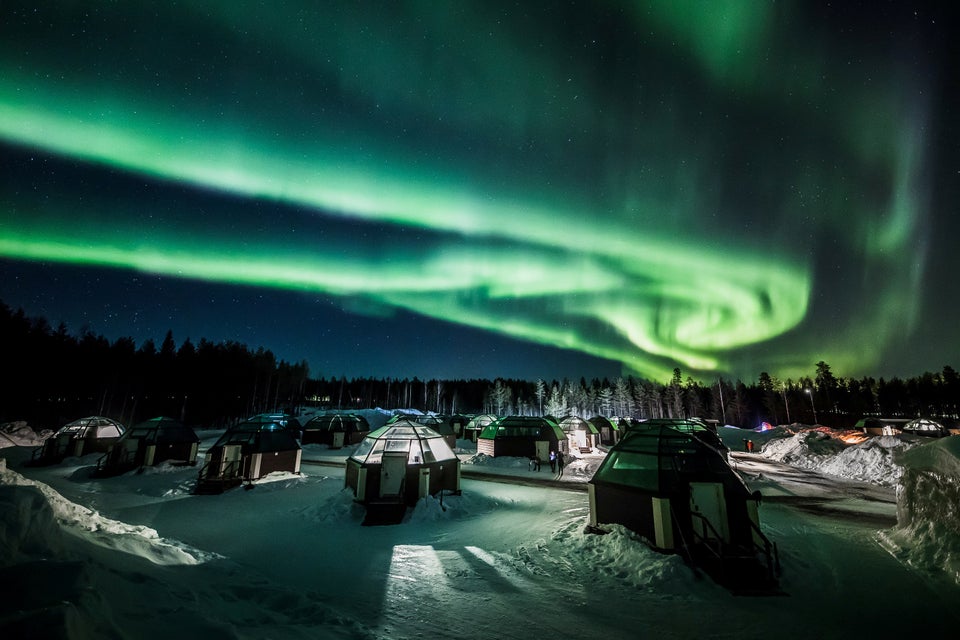 Photos You Missed In 2019