A Russian finalist at the World Sauna Championships in Finland died Saturday and the event was suspended, according to the organizers, the AP reported.
Both of the event's finalists -- Russia's Vladimir Ladyzhensky and Finland's Timo Kaukonen -- were rushed to the hospital after collapsing during the competition, in which contestants are made to endure temperatures of 230 degrees Fahrenheit (110 degrees Celsius) for as long as they can. Ladyzhensky later died.
The event, which has been held since 1999, was taking place in Heinola, Finland, which is 86 miles north of Helsinki.
While police have launched an investigation, the organizer of the event, Ossi Arvela, said in a statement: "All the rules were followed and there was enough first aid personnel. All the competitors needed to sign in to the competition with a doctor's certificate."
The Finnish news agency STT reported that both men suffered burns on their body and that the competition was cut short after six minutes, according to AFP.
Kaukonen had won the competition 5 times.
See photos from the event below -- WARNING: Some of the images may be upsetting.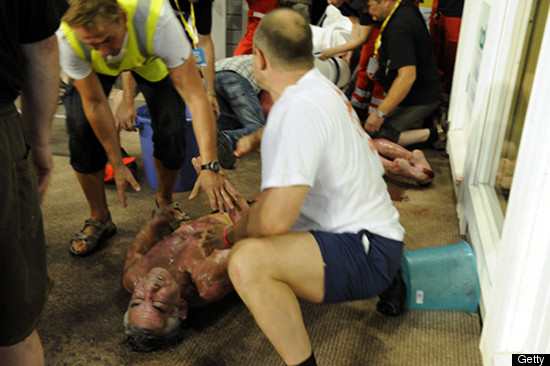 Ladyzhensky is removed from the sauna after apparently being burnt during the final.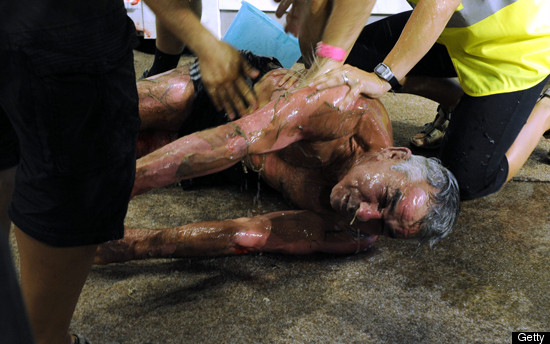 Ladyzhensky after being removed from the sauna.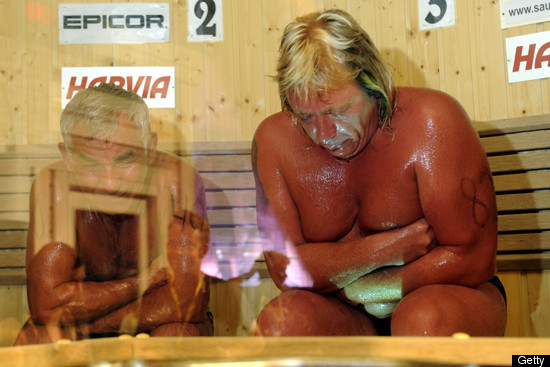 Ladyzhensky (L) and Kaukonen sit during the men's final.
Related
Popular in the Community