By day two of our trip in Antigua, Guatemala, we had seen most of the town that we would be living in for the next four weeks.
We had a dilemma: What in the world were we going to do in Antigua for the next 26 days with our kids?
By fate and good fortune on that day, our answer came to us over a Domino's pizza dinner with our expat friends in Guatemala (who we met previously on our trip to Nicaragua). We were catching up over our lives when we ended up talking about their kids' education in Guatemala. We found out that the new school year started the next day and that the bilingual Montessori school was just five minutes walking distance from where we were staying. Instantly, we knew that sending our kids to the local school would be the best way to keep our kids engaged while we were abroad.
We've since replicated the short-term education abroad model in Taiwan and China by enrolling our kids in preschools from four to ten weeks. They're happy and learning everyday and we, as parents, are ecstatic that they're happy.
Do you want to provide a culturally immersive experience for your kids while traveling abroad?

We've found the best way to do this is to place your kids into a local school immediately upon arrival, something we like to call world schooling. Here are some of the things we've learned about our version of world schooling:
Prerequisites:
Kids need to be of school age. In our case, our youngest was 2 years old and oldest 4 years old, so we were able to enroll them both into local preschools.
In some cases, kids need to speak the local language. For Taiwan and China, because our kids speak Chinese, they were able to enroll in the local preschools. In Guatemala, they enrolled in a bilingual English/Spanish preschool.
For the experience to be immersive and beneficial for your kids, they should be enrolled for at least three to four weeks.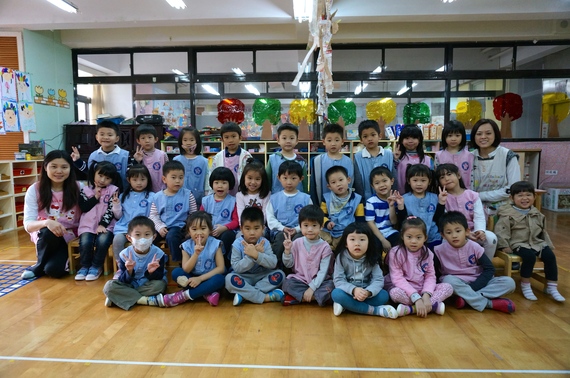 Things to be aware of:
Not all schools offer short-term admission on a rolling basis for foreign students.
Depending on where you're traveling to, schools will already have their classes filled to capacity. We encountered this issue in Taiwan and China and had to humbly plead to have the schools make exceptions for our kids (which they thankfully did).
Keep it convenient by keeping your school close to where you live. All the schools our kids attended were within a 10-minute walking distance from where we lived.
Not all schools are created equally. Do your research before arriving, if possible. When you arrive, visit all the schools you have in mind to take a look at their facilities, meet their staff, observe the current students, and get a feel for the safety of the school and the area.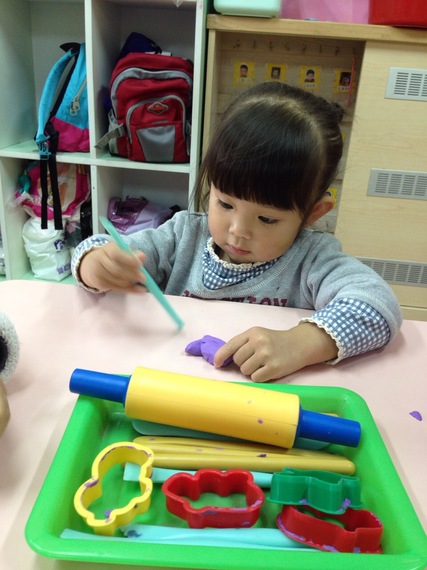 Benefits for the kids:
They're instantly engaged. They make new friends and have a full day of activities planned for them. Gone are the boring days of following Mom and Dad around on sightseeing trips and shopping.
Their new life becomes their normal life. They have a schedule and a routine. They have an expectation of who they'll be seeing each day and what they'll be doing. Even though they're in a new country and a different setting, they have a new normal and they like it.
They learn. They explore their interests during their "free play/work time". They learn to share and help others. They learn to listen and respect authority. They learn to wait and be patient. They naturally absorb foreign cultures and acquire foreign languages. They gain a better sense of self when viewing the world from a different lens than from the one they would have at home.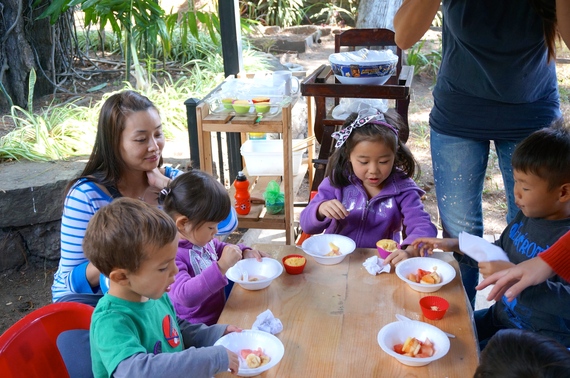 Benefits for the parents:
Peace and quiet. The kids are gone for the day and the real traveling can begin. Day trips to the beach or hiking up and down mountains can be accomplished and enjoyed. Errands can be taken care of and meals can be savored. All is good in the world.
Instant social network. Guess who you see everyday when you drop off and pick up your kids? All the other parents who are doing the same thing. You'll meet locals and other expats and through them, you'll get better insight into what's going on locally. Plus, you might make some friends along the way.
Happy, tired kids = Parents' sanity intact. One of the biggest challenges of traveling with kids is constantly keeping them entertained. They are bursting with energy, so school is one of the best outlets to channel all of that energy. They come home happy and tired making life easier for the parents who need to put them to bed each night.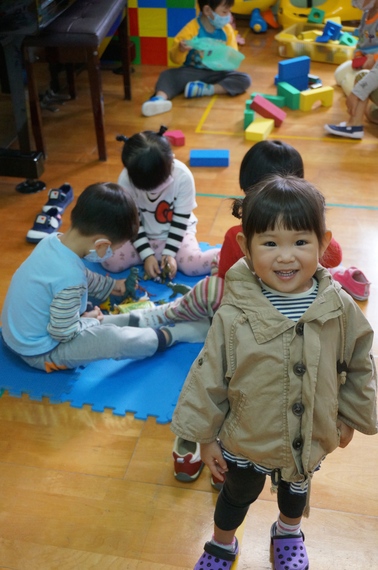 Cost Comparison (per month):
*Full-time preschool of approximately 7-8 hours each day per child, including snacks and meals
USA (San Jose, California):$1300 USD
Guatemala (Antigua):$450 USD
Taiwan (Taipei):$500 USD
China (Hangzhou):$365 USD
Besides the big costs savings of having our kids in school while we travel abroad, world schooling has proven to be beneficial for both the kids and us. During our kids most formative years, we've been fortunate to provide this opportunity to expand their horizons and enroll them in various schools around the world. As they grow up, we hope to continue to offer them schooling experiences in other countries.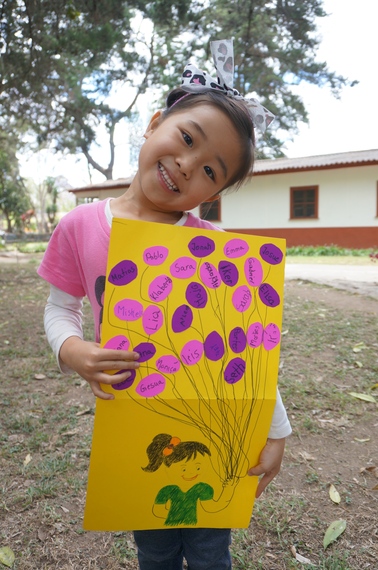 So, if you have kids, perhaps you might be asking yourself these same questions?
Why not learn Mandarin in China or Japanese in Japan?
Why not learn about history and art from where it happened, rather than from textbooks?
Why not learn about cultural norms and societies by living abroad for a while?
If you've ever thought about something like this, it can be done. You, as a parent, just need to make it happen. The benefits of world schooling far outweigh the costs. Each educational experience will leave a lasting imprint on the development of your child to become a better global citizen. And in the very least, your kids will be grateful that they traveled and learned while they were young.
What are your thoughts about world schooling? Share it in the comments below.
Cliff Hsia is a father who is determined to live a better than normal life by traveling the world, slowly and purposefully, with his wife and two young daughters. He writes about travel, family, love, happiness, faith, and everything else that life throws at him.