When she woke up that Friday morning, Vandna Mittal considered herself a stereotypical 15-year-old girl in Redlands, California.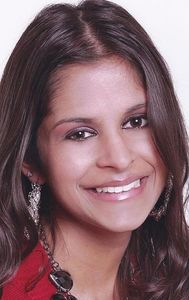 She was admittedly self-absorbed. Her top priorities were her social status and chasing cute boys, like the one in her math class. Thoughts about her future? She'd probably just follow her sister's path, going to the University of California in Irvine, then becoming a physician, like their mom and dad.
A headache that nagged Vandna that morning seemed like any other. Only, it persisted.
She became confused during an honors English class, which was strange. This was one of her best subjects.
Unsure what to do about it, she headed to math, eager to see that cute boy, a teacher she liked and the comfort of another subject in which she excelled.
"While walking to the math class, I felt instant weakness on one side," she said. "The confusion escalated. When I got to class, I tried sitting in a chair. Then I fell out of the chair and everything went blurry. I started thinking, 'This is it. I'm going to die.'"
She was having a stroke. A massive stroke, one that affected all four lobes of her brain and changed everything for her.
That included her resolve. It grew stronger.
Told to go slowly in therapy, Vandna pushed hard. Take a year off school? She not only graduated on time with her peers, she walked across the stage to receive her diploma, having long since ditched a wheelchair.
She graduated college, only it was the University of Redlands, a liberal arts school where she became fascinated by Greek mythology and education. She then earned a master's degree in elementary education, dabbled in teaching and recently launched a career in marketing.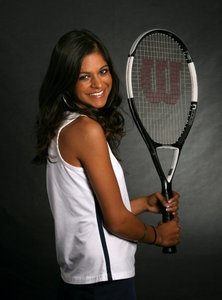 Now 25, Vandna will soon mark 10 years since her stroke. She battles ongoing limitations on her left side; she continues pushing herself in therapy because she knows those limitations might grow if she doesn't. The emotional fallout has been toughest. She laughs as she mentions living with her parents and going seven years without a boyfriend, yet she also adds softly, "Making friends is hard."
Don't pity her, though. After years of bitterness, she's now "totally stoked" being known as a stroke survivor. She credits the challenges she's faced -- and overcome -- with making her "a better, deeper person."
She's also developed a better understand of stroke, starting with the cruel reality that it something that only happens to the elderly. Teenagers and even infants can be stricken, too, more often than you may realize.
Wednesday is World Stroke Day, a time to turn a global spotlight on the No. 2 killer in the world. Only heart disease claims more lives.
Stroke is beatable, treatable and largely preventable. The American Heart Association and the American Stroke Association are making sure of it, primarily through research, such as the $9 million, four-year project launched this year with the Henrietta B. and Frederick H. Bugher Foundation. This work involves teams from UCLA, the University of Colorado at Denver and the University of Miami delving into a broad range of issues, including stroke in children, rehabilitation and recovery, neuropsychology and cognition.
Scientists at UC-Denver are overseeing the work regarding stroke in children and young adults -- that is, patients like Vandna. I'm proud to turn this conversation over to the head of that team, Dr. Richard J. Traystman.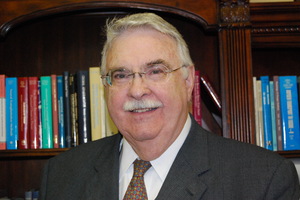 "My child had a stroke? That's not possible. Children don't have strokes." This is what many, if not most parents believe when told that their child has suffered a stroke.
Stroke is the second leading cause of death worldwide and is a major cause of morbidity and mortality. While stroke is relatively uncommon in children and young adults, it comprises 5 percent to 10 percent of all strokes. Most importantly however, stroke in children and young adults can have devastating lifelong physical, financial and emotional consequences and little work in this area has been accomplished.
Several studies have demonstrated an incidence of childhood stroke of 0.63 to 2.4 cases per 100,000 children per year -- so of the 83 million children in the Unites States alone, some 1,200-1,500 will suffer a stroke this year.
In young adults stroke has an incidence rate of 3-11 cases per 100,000.
In the adult population, stroke has an incidence rate of 88-149 cases per 100,000 and is the leading cause of disability in adults.
One interesting aspect concerning stroke is that in adults there is a declining incidence of stroke, likely reflecting our increased understanding of stroke etiology and improvements in secondary stroke prevention.
But some early studies indicate that the rate of stroke hospitalizations in children and young adults is actually increasing. This emphasizes the well-known comment from pediatricians that "children are not just little adults." Children clearly are different from adults and even young adults and this is so for the disease of stroke, too. Thus when considering diseases and disorders that occur across the age spectrum it is important to understand the similarities and complex differences in etiology and possible treatment modalities across the age spectrum.
The pathogenesis, risk factors and outcomes from childhood stroke have only recently been explored. International networks, such as the International Pediatric Stroke Study (IPSS), have initiated large multi-center studies demonstrating the basic natural history of this disease. Despite this, much remains unknown about childhood stroke.
In children, the most common causes of stroke are cardioembolism (often related to congenital heart disease), cervicocephalic arterial dissections, focal arteriopathy of childhood, and several genetic and metabolic disorders such as sickle cell disease.
In young adults the etiology of stroke is much less well understood but it is likely that it overlaps with both children and older adults. Young adults with stroke often demonstrate classic atherosclerotic risk factors similar to older adults (hypertension, hyperlipidemia, diabetes, smoking, obesity and atrial fibrillation), but these young adults with stroke are more likely to have thrombophilias, cervicocephalic arterial dissections and cardioembolism, similar to children with stroke. Much less work has been focused on childhood and young adult stroke than adult patients with stroke.
We and others have shown that clinical aspects of pediatric stroke, basic science mechanisms of injury to the brain, mechanisms of brain neuroprotection and recovery and repair of brain tissue in children versus adults following stroke are different.
In the future, we need to understand why these are different between children and adults and we need to train a new generation of Pediatric Stroke Clinicians and Researchers to better treat children who suffer stroke worldwide. We must understand how children recover from stroke.
Once we understand more about the mechanism of injury recovery and repair, we can then try to restore function to the injured brains and try to determine how to restore some of the remarkable plasticity that is lost with age.
Richard J. Traystman, PhD, is a Distinguished University Professor and Vice Chancellor for Research, at the University of Colorado Denver Anschutz Medical Campus. He also is the Center Director for UC-Denver's role in the American Stroke Association-Bugher Centers of Excellence in Stroke Collaborative Research.



Support HuffPost
A No-B.S. Guide To Life
Related
Popular in the Community