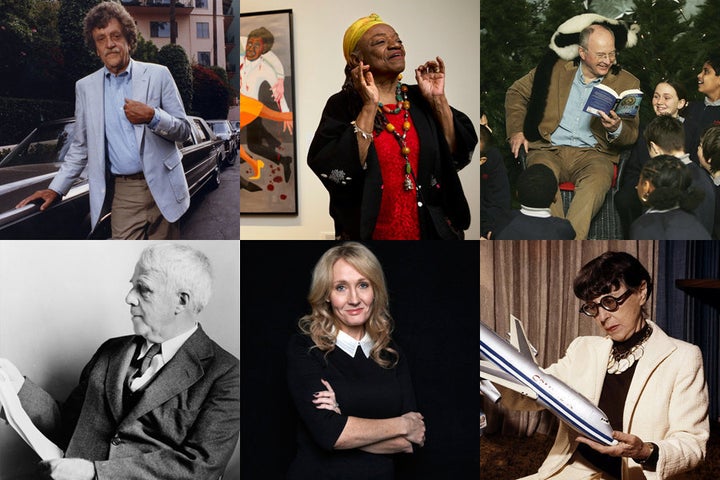 Monday is World Teacher's Day, a UNESCO-supported holiday that honors the critical role teachers play in maintaining education systems across the globe. Organizations in countries like Brazil, Poland, India and Papua New Guinea have planned international celebrations, meant to remind parents and students how important it is to empower qualified and motivated individuals in schools around the world.
Ultimately, one of the initial goals behind UNESCO's efforts was to establish universal primary education by the year 2020, which, according to the UNESCO Institute for Statistics, would require countries to recruit a total of 12.6 million primary teachers. But beyond the numbers, World Teacher's Day serves to also highlight the need for quality training programs geared toward enhancing the skills of men and women devoting their careers to the educational betterment of future generations.
As UNESCO looks to cultivate the next wave of dedicated teachers, we'd like to celebrate World Teacher's Day by looking back on education's past and singling out the famous artists and writers who not only taught us about the importance of learning via their works of literature and art, but also through their careers as primary school instructors and high school professors.
Of course, many writers and artists have spent time teaching at the collegiate or university level -- Maya Angelou, Roy Lichtenstein, Merce Cunningham and Salman Rushdie have all lent their talents to universities and writing residencies. But on this day, we're focusing on the figures who honed their craft at the primary school level. Behold, a list of the authors, painters and poets who understand the importance of passing on knowledge in the classroom: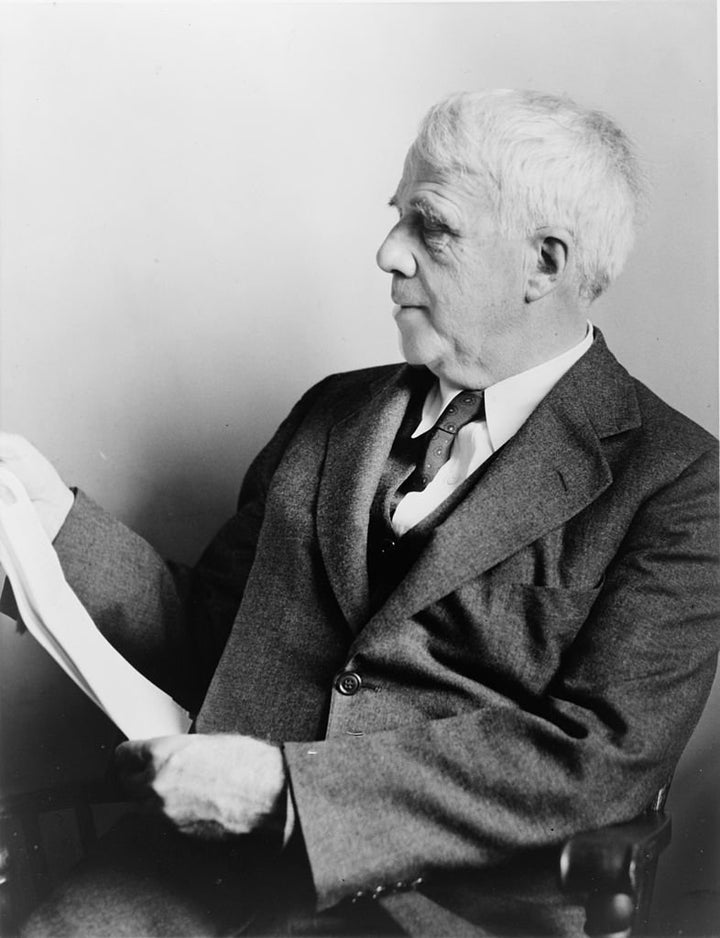 1. Robert Frost
Robert Frost, who you were likely introduced to in high school, once taught at a high school himself. Though he ended up as an English professor at Amherst College, he first taught at Pinkerton Academy, a secondary school in New Hampshire. In terms of his teaching style, Virginia Public Radio quoted him saying, "I don't teach. I don't know how. I talk and I have the boys talk."
2. Georgia O'Keeffe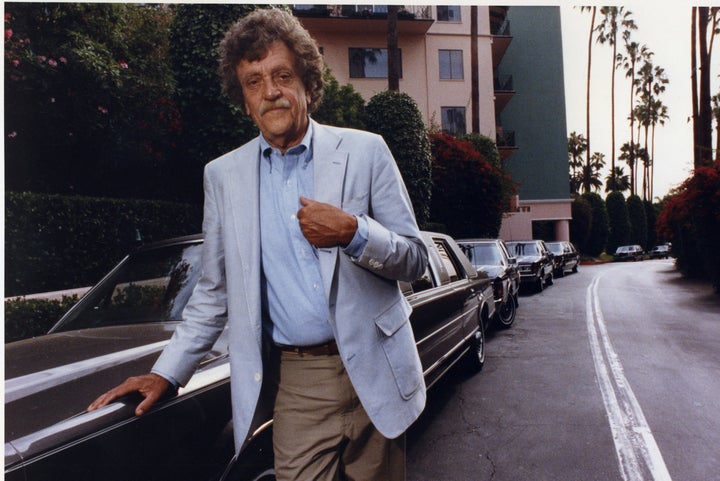 3. Kurt Vonnegut
Kurt Vonnegut -- who, near the end of his storied life, advocated for trying things with your own hands rather than getting lost in the pseudo-connectivity of the digital world -- took a bunch of odd jobs before committing full-time to writing. He opened a failed Saab dealership, and, for a brief while, taught English. He later taught writing at the Iowa Writer Workshop, too. His famous thoughts on the subject of teaching writing? "You can't teach people to write well," he proclaimed. "Writing well is something God lets you do or declines to let you do."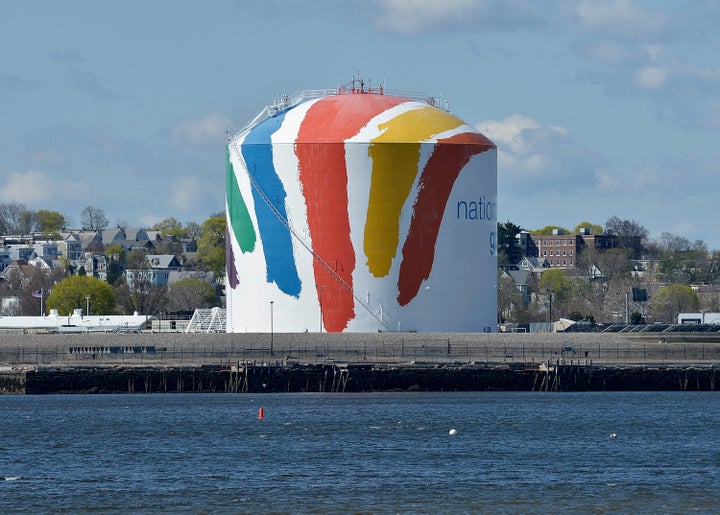 4. Corita Kent
Sister Mary Corita Kent -- praised for her politically charged, civil rights-era posters and murals filled with anti-war, pro-feminism sentiments -- famously taught in Los Angeles' Immaculate Heart school system, eventually becoming the chair of the Immaculate Heart College art department.
5. J.K. Rowling
The sorceress who brought beloved characters such as Professor Snape and McGonagall to life was once an instructor herself, though briefly. J.K. Rowling taught English as a Second Language in Portugal, and began writing the Harry Potter series during her stint.
6. Marc Chagall
In 1921, the Russian-French artist Marc Chagall worked as an art teacher in a Jewish boys' war shelter in Malakhovka, Russia, which historically housed orphaned refugees from Ukrainian pogroms following World War I.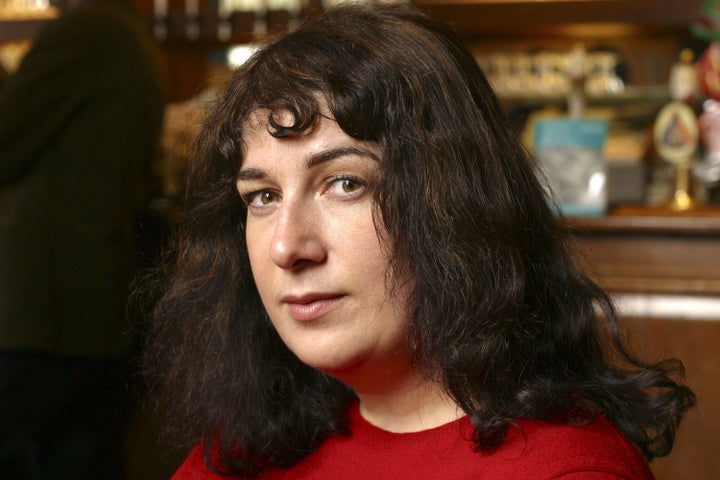 7. Joanne Harris
You know her as the author of the book-turned-film Chocolat, most likely. But she's done more than write quixotic love stories -- Joanne Harris has penned horror stories and cookbooks, and, before all that, she was a teacher for 15 years.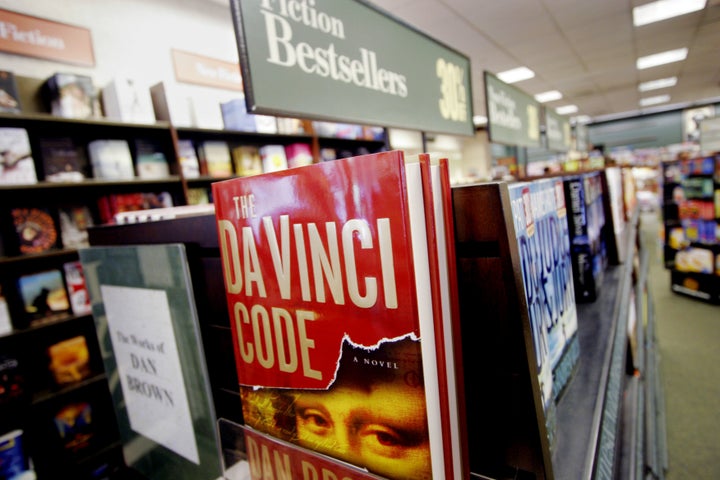 8. Dan Brown
Dan Brown, believe it or not, wasn't born writing cerebral thrillers that translate fluidly into fast-paced action movies. His dad was a math teacher and textbook writer, and when he was young, Brown traveled down this inherited career path by focusing on education. He taught English and Spanish in his hometown.
9. Louise Bourgeois
Louise Bourgeois had a talent for sculpture and installation, notably taking the form of epic spider artworks that channel both the power and fragility of maternal instincts. Beyond her artwork though, she also taught for several years in the public schools in Long Island, New York.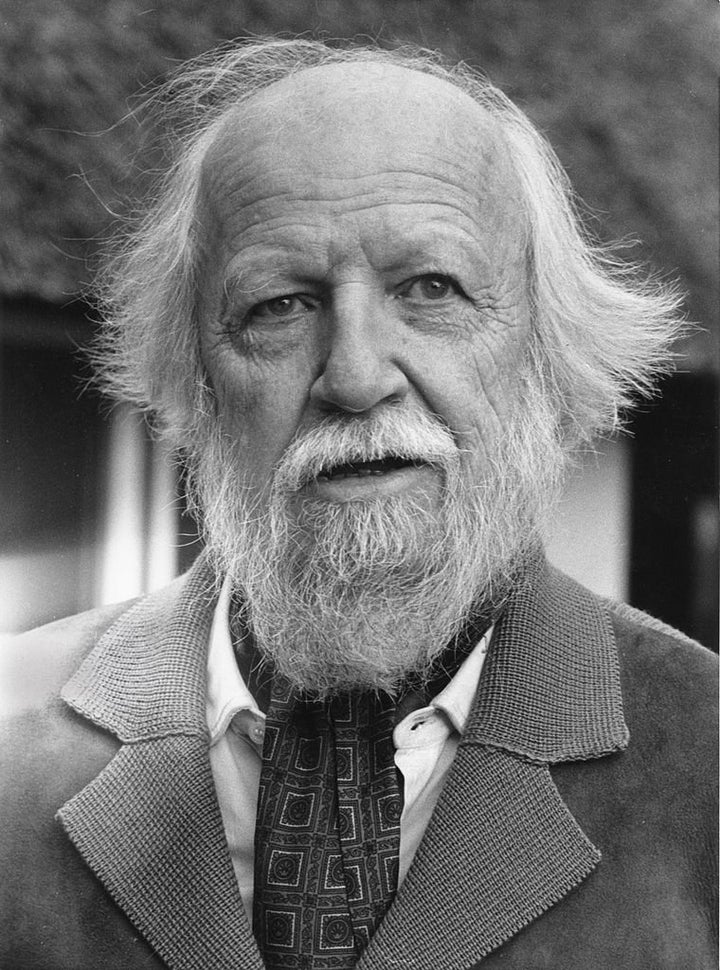 10. William Golding
Who better to characterize the brutality of young, lawless boys than a high school English teacher? Ha-ha. But really: William Golding, the author of Lord of the Flies, perhaps the most nihilistic chronicle of human nature, was also an instructor of both English and philosophy.
11. Faith Ringgold
Born in Harlem, the painter and textile aficionado Faith Ringgold -- studied for her role in bringing a female perspective to the civil rights movement -- taught art in New York City public schools before becoming a professor emeritus at the University of California, San Diego's visual art department.
12. George Orwell
Before writing such high school reading list classics as Nineteen Eighty-Four and Animal Farm, George Orwell taught at a tiny boys' school himself. Although, if you read his essay chronicling his own time in private school -- "Such, Such Were the Joys" -- you'll find that he wouldn't characterize the days as halcyon.
13. Frank McCourt
Unlike many of the teachers-turned-writers on this list, Frank McCourt didn't promptly leave education once establishing himself as a writer. He apparently didn't view teaching as a holdover career, but instead his primary focus, with writing supplementing his literary interests. The author of Angela's Ashes did win the Pulitzer Prize for his memoir -- but that didn't stop him from teaching at a myriad of New York City schools for over a decade.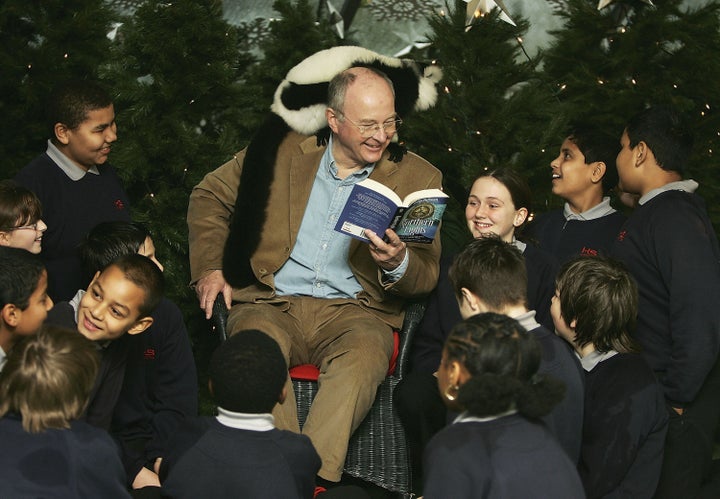 14. Philip Pullman
Philip Pullman, author of the His Dark Materials trilogy, has been interested in children's literature for longer than he's been writing it. At 25, he began teaching in middle schools in the UK, and from there went on to teach older students. On his personal site, he quips, "I have maintained a passionate interest in education, which leads me occasionally to make foolish and ill-considered remarks alleging that not everything is well in our schools." And thank goodness he does.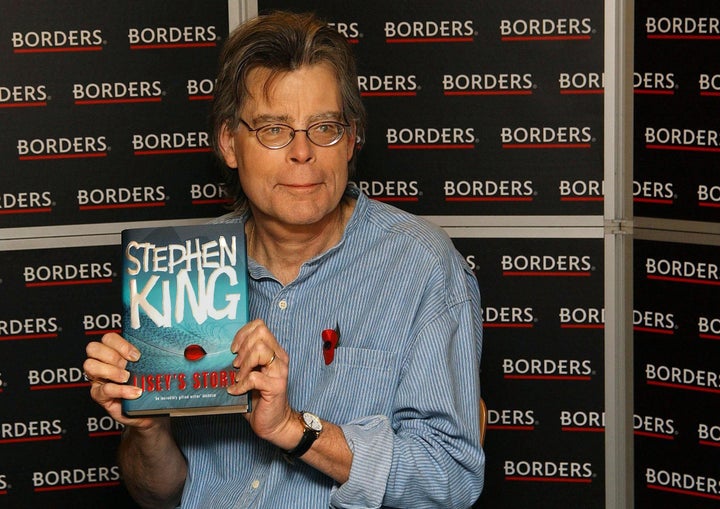 15. Stephen King
Two years before he was able to sell his first novel, Carrie, Stephen King worked as a teacher at Hampden Academy in Maine. As legend has it, he was grading papers in the teacher's lounge when his wife called him at school -- a rare occurrence considering the couple didn't own a phone -- to tell him his book would be published.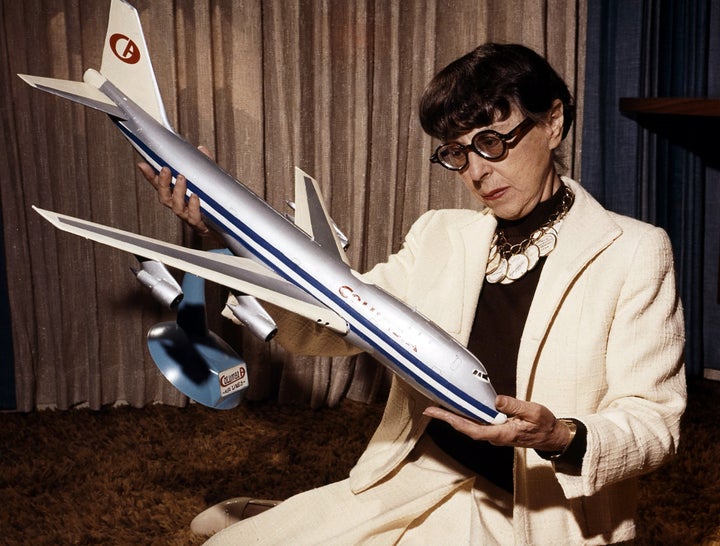 16. Edith Head
Edith Head was probably the world's most recognizable costume designer, in terms of both her signature creations and iconic personal style. But before she forged a historic relationship with Alfred Hitchcock, Head was a French language teacher at Bishop's School in La Jolla, California, and later at the Hollywood School for Girls.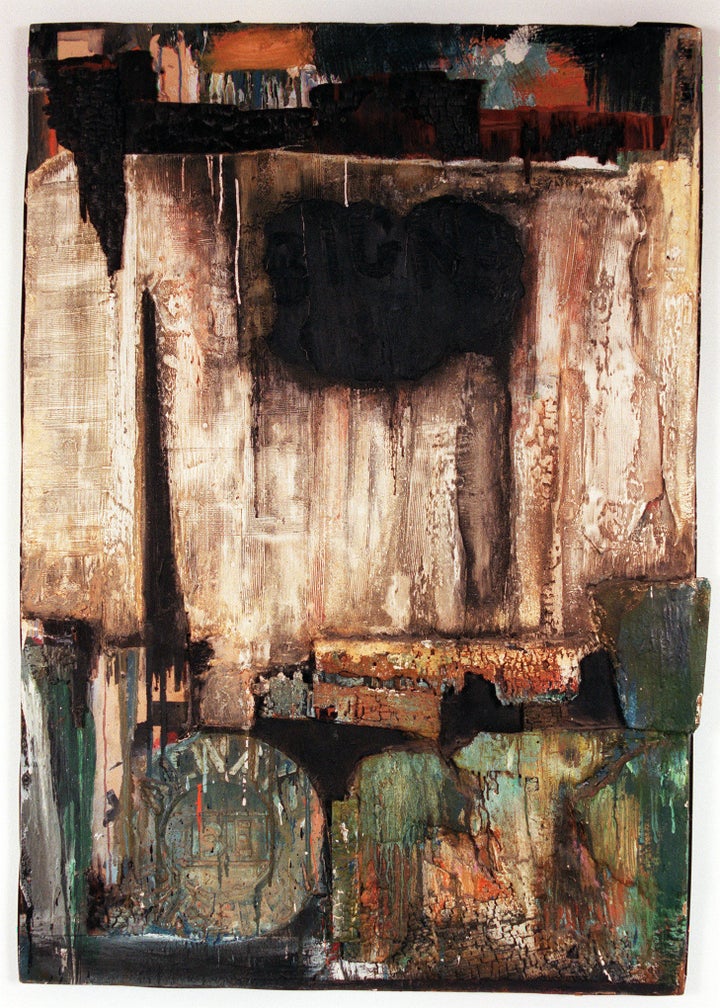 17. Noah Purifoy
The late Noah Purifoy received an undergraduate degree from Alabama State Teachers College in 1943 and he briefly taught shop class in Montgomery. The artist, famous for his Outdoor Desert Art Museum of Assemblage Sculpture in the desert of Joshua Tree, California, also went on to teach art for students and community members at the Watts Towers Art Center.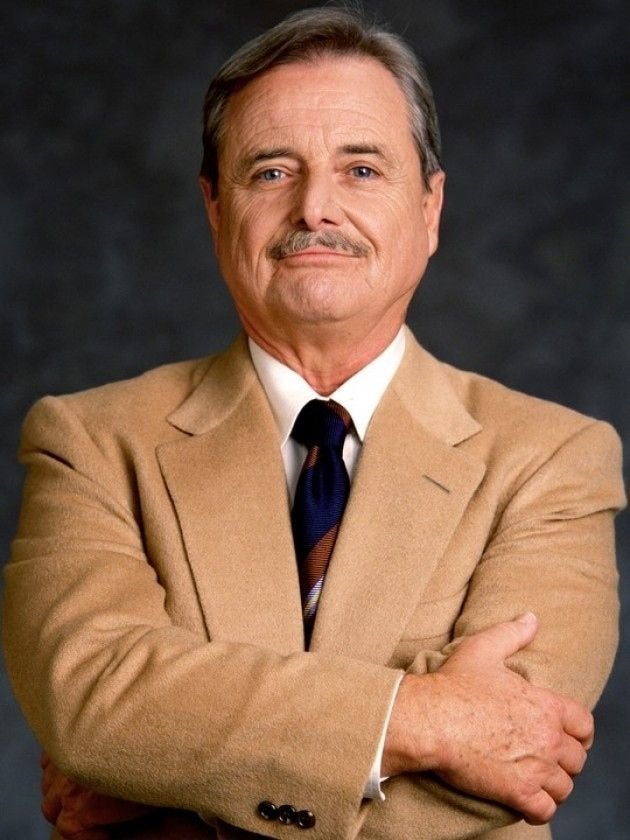 Teachers We Wish We Had
Popular in the Community