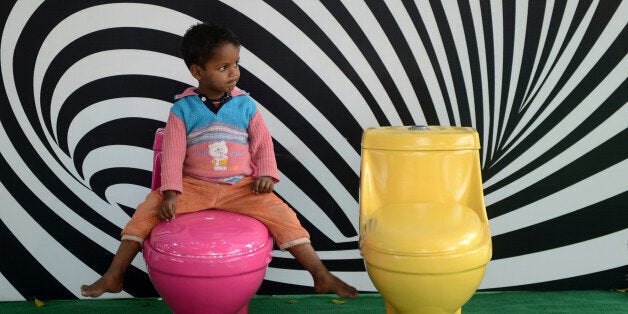 Over 600 million people in India, or more than 53 percent of Indian households, defecate without using a toilet or latrine. A new report by the World Bank indicates that the lack of sanitary facilities in the country not only contributes to the spread of diseases, but also slows cognitive achievement among children.
The release of the report coincides with the United Nations' World Toilet Day, an initiative to draw attention to sanitation challenges around the world.
The World Bank research showed that 6-year-old children who had taken part in one of India's sanitation projects in the first year of their lives were more likely to recognize letters and simple numbers on learning tests. The study therefore suggests that open defecation is a threat to the human capital of developing countries.
"Open defecation lies at the root of many development challenges, as poor sanitation and lack of access to toilets impact public health, education, and the environment," said Jaehyang So, Manager of the World Bank's Water and Sanitation Program.
"We need to view services –- such as the availability of functional toilets –- as a part of the right to live a life of dignity and equality," Subhadra Menon, of the Public Health Foundation of India, told Al Jazeera.
UNICEF, the U.N.'s children's fund, explains that open defecation increases children's risk of diarrhea, which makes them more vulnerable to malnutrition and infections. Frequent illness in turn impacts the learning abilities of school-age children. The organization notes that nearly half of Indian children are suffering from some degree of malnutrition.
Calling all HuffPost superfans!
Sign up for membership to become a founding member and help shape HuffPost's next chapter