A World War II airplane belonging to Britain's Royal Air Force (RAF) has been found in the Sahara Desert nearly 70 years after it crash landed, Metro reports.
According to Vintage Wings, a Canadian aviation news website, Jakub Perka, who works for an oil company, came across the Kittyhawk P-40 in March when his team was on an expedition in the Egyptian desert.
As the photos below show, the plane is in remarkably good condition, with the cockpit's instrument panel and plane's body nearly unharmed despite almost seven decades in the Sahara.
"It is a quite incredible time capsule, the aviation equivalent of Tutankhamun's Tomb," said Andy Saunders, a UK-based historian, according to the Daily Mail.
Saunders speculated that Copping survived the crash because a parachute was found near the airplane. "[My] guess is the poor bloke used it to shelter from the sun," Saunders said, according to The Daily Mail.
"If he died at the side of the plane his remains would have been found," he added, according to The Mail. "Once he had crashed there, nobody was going to come and get him. It is more likely he tried to walk out of the desert but ended up walking to his death. It is too hideous to contemplate."
According to the Telegraph, the Egyptian military recently removed ammunition and guns from the single-engine airplane. In a video posted to YouTube, available below, men in camouflage can be seen removing ammunition from the aircraft.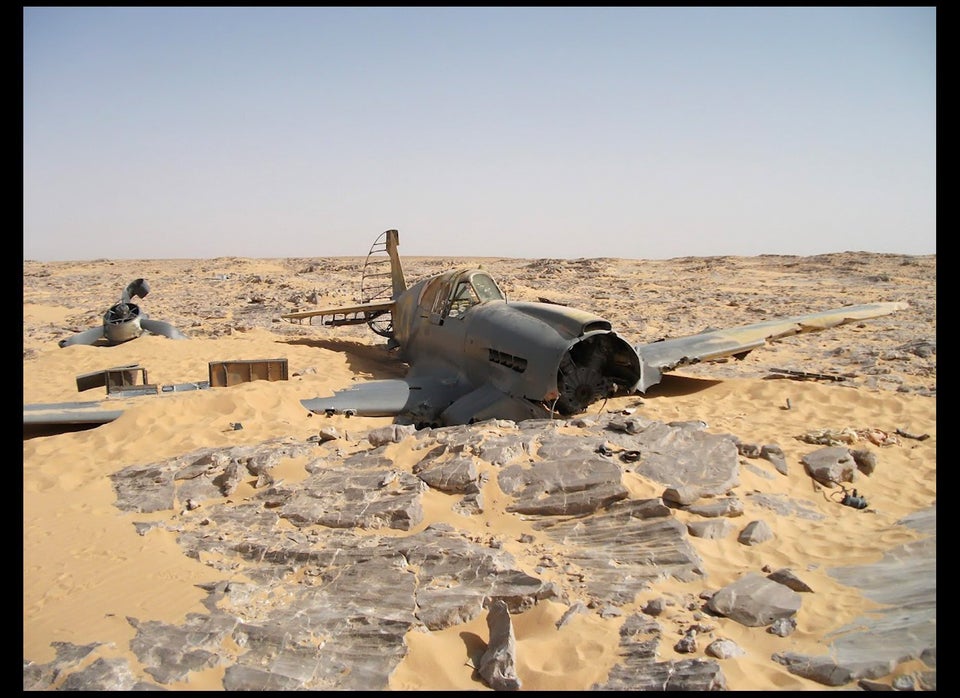 WWII Plane Discovered Preserved In Sahara Desert
Related
Popular in the Community