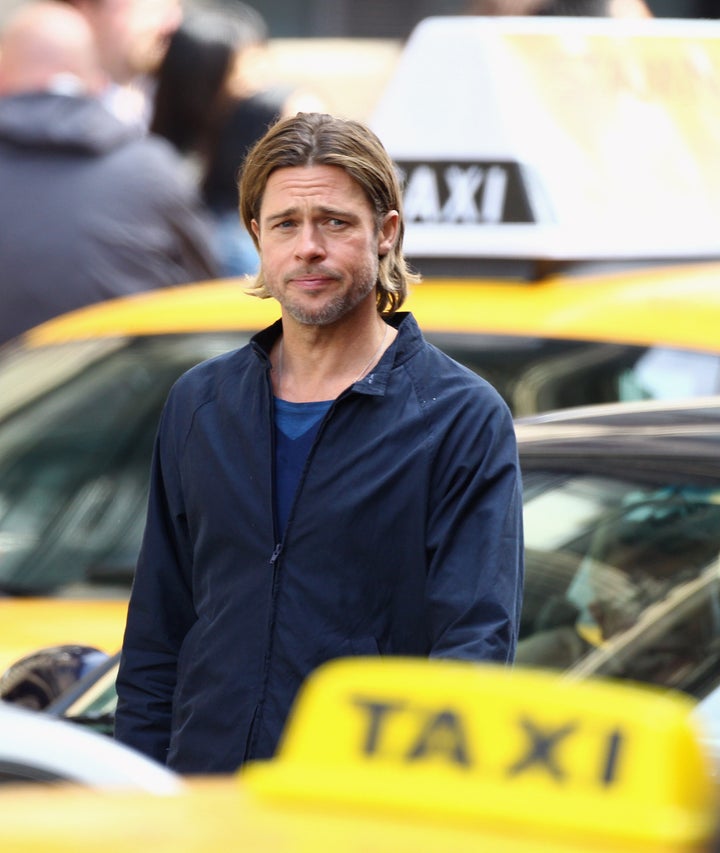 He was just trying to save the world from zombies, okay?
Things got a little too real on the set of Brad Pitt's upcoming zombie apocalypse film "World War Z" recently, as Hungarian anti-terrorism authorities swept the set and seized a cache of unauthorized weapons. Us Weekly reports that police in Budapest, where the film moved after shooting in Glasgow, took 85 functional weapons, many of which were automatic assault rifles similar to those used by the military.
The problem? The weapons weren't actually supposed to work.
"Guns like these are highly illegal to transport even if they were to used as stage guns, which hopefully they weren't," Hajdu Janos and Zsolt Bodnar, the director and deputy director of Hungary's Anti-Terrorism Unit, told the magazine.
This marks yet another snafu on the film's set; back in August, a planned human stampede became a true danger zone, and Pitt had to swoop in and rescue a woman who was being trampled on by the running extras.
The film, based on the hit book by Max Brooks, features Pitt as a UN employee trying to prevent a zombie takeover of the world.
Calling all HuffPost superfans!
Sign up for membership to become a founding member and help shape HuffPost's next chapter