Section 4.8041 of the Hollywood Trailer Code (The BRAMMM Amendment) states that all action films must include some use of the "Inception" horn, so it's a good thing the new "World War Z" trailer complies.
Starring the "Inception" horn and Brad Pitt, the Super Bowl spot for "World War Z" shows off the zombie apocalypse ("We've lost the East Coast") without actually showing off the zombie apocalypse. As with the early trailer, the money shot features hundreds of CGI zombies forming an undead mound to breach a structure. To paraphrase "My Cousin Vinny," however: Did director Marc Foster film that scene from up in a tree?
Paramout was originally set to release "World War Z," an adaptation of Max Brooks' novel about the aftermath of a zombie apocalypse on Earth, in December. The film was shifted to June of 2013 after "significant reshoots" were requested by the studio. In June, Damon Lindelof ("Lost," "Prometheus") was reportedly hired to work on the script -- with specific focus on the ending -- despite the fact that "World War Z" finished production in 2011. (In the end, it was never confirmed that Lindelof did work on the script.) Meanwhile, as Vulture reported, the messy post-production process was exacerbated further by the fact that Pitt and director Marc Forster ("Quantum of Solace") weren't on speaking terms.
Regardless of the behind-the-scenes struggles, all that matters to Paramount is if audiences show up on opening weekend. "World War Z" is set for release on June 21.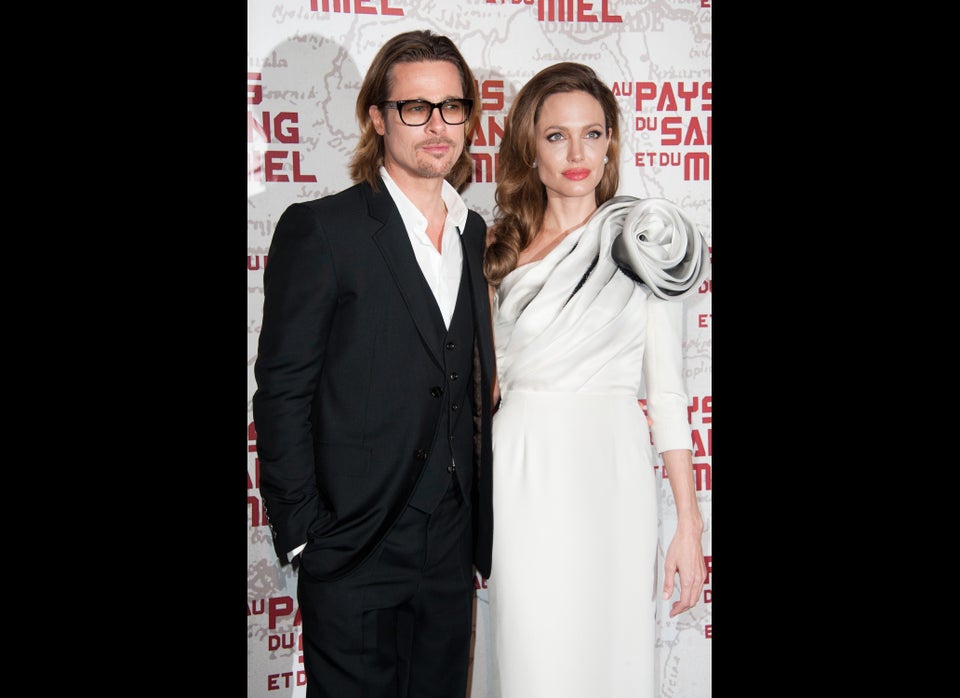 Brad Pitt & Angelina Jolie Around Town
Popular in the Community