 The global water crisis isn't just about simple supply and demand -- it's an issue related to women's rights, global development and preventable deaths.
UN Deputy Chief Jan Eliasson said improving access to water would reduce maternal health issues, child mortality and overall poverty, the AP reported.
"If we do water and sanitation right, we can have a great improvement on other goals," he said.
As climate change and political and social unrest take their toll on fresh water supplies, 783 million people lack access to clean or safe water and 37 percent of the world's population doesn't have access to sanitation facilities, a fact that the UN points to as a further inequity.
Read on to find out how the water crisis affects women, children, education, health and hunger -- and what's being done about it.
THE WATER CRISIS IS A WOMEN'S ISSUE
In Africa alone, women and children spend 40 billion hours annually collecting water. While taking on this backbreaking effort, they're also subjected to harassment and sexual assault along the way in unprotected areas. THE WATER CRISIS IS A HUNGER ISSUE
"It is anticipated that there will be up to 30 percent shortfalls in global cereal production by 2030 due to water scarcity," he said. "This is a loss equivalent to the entire grain crops of India and the United States combined."
THE WATER CRISIS IS A CHILD MORTALITY ISSUE THE WATER CRISIS IS A SANITATION ISSUE
One in three people don't have a toilet, the UN reports. What's more, infrastructure issues are lagging in progress. "Access to sanitation currently ranks as the most-off track of the Millennium Goals, and one that will obviously not be met by 2015," Catarina de Albuquerque, UN Special Rapporteur on the human right to safe drinking water and sanitation, said in a press release.
THE WATER CRISIS IS AN EDUCATION ISSUE
Menstruation should just be an inconvenience, not a reason to miss 10 to 20 percent of the school year. But for girls who go to schools that don't have gender-specific bathroom facilities, that's the unfortunate reality. Building sanitary latrines allows girls to go to school when they have their periods, without worrying about hygiene issues and continue to increase literacy rates for young females in developing countries.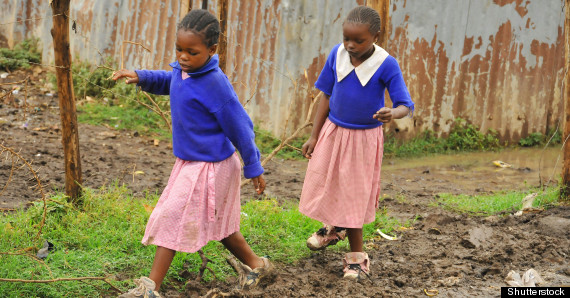 HOW TO HELP

Founded by Matt Damon and Gary White, Water.org is working to end the worldwide water and sanitation crises, and provides donors live updates about the communities they're helping. Learn more here.

Charity: water brings clean drinking water to people in developing nations through several different technologies, including hand-dug wells, drilled wells, rehabilitations and rain catchments. Learn more here.

Advocates are pushing Congress to pass the Water for the World Act, which would help provide clean water and sanitation to those in need. Learn more here.

WASH Advocates aims to solve the global safe drinking water, sanitation, and hygiene crises by raising awareness and increasing the amount and effectiveness of resources. Learn more here.

Working in 90 countries around the world, UNICEF provides potable drinking water and sanitation to schools and communities, and places special focus on hygiene, encouraging, for example, the use of hand soap. Learn more here.
Related
Before You Go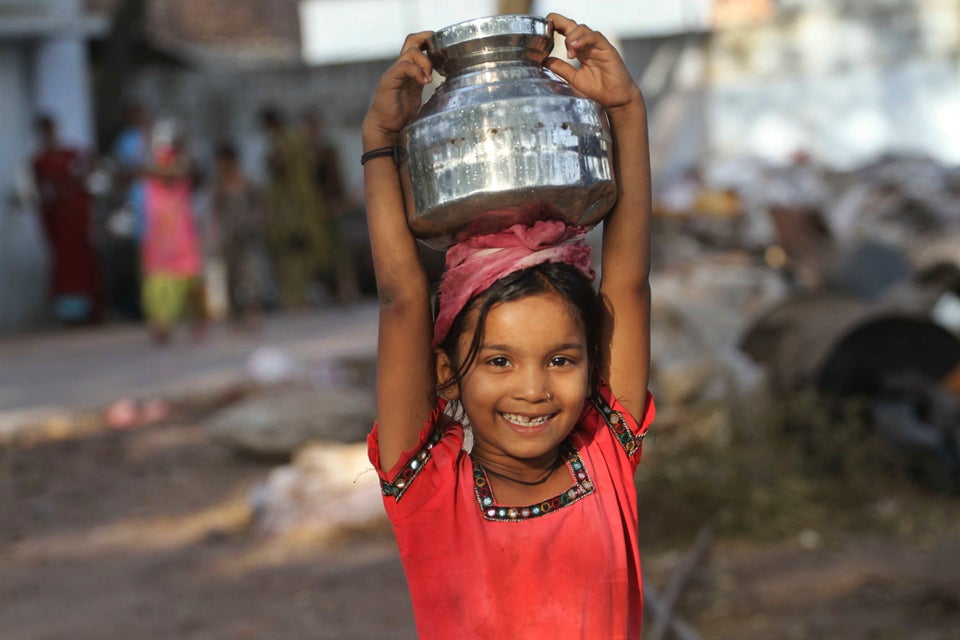 World Water Day 2013
Popular in the Community