Over the past 25 years, more underserved communities have gained greater access to clean water, but the disparities still remain vast between rich and poor areas.
Across the globe, 663 million people are living without potable water, an injustice that has serious consequences, particularly for young people. Waterborne illnesses remain a leading cause of death for children under 5, killing one kid per minute.
As World Water Week -- an advocacy event at which leaders brainstorm innovative solutions -- gets underway, photographer Ashley Gilbertson released a photo series, spanning seven countries, to demonstrate the discrepancies in water consumption across families worldwide.
"Delving deeper into these numbers shows that stark inequities still exist," UNICEF said in a statement. "The most marginalized children and families around the world ... continue to lack access to life's most vital resource, putting their health, safety, education and survival at risk."
Below are some of their stories.
Niger, Family of Five Uses 60 Liters per Day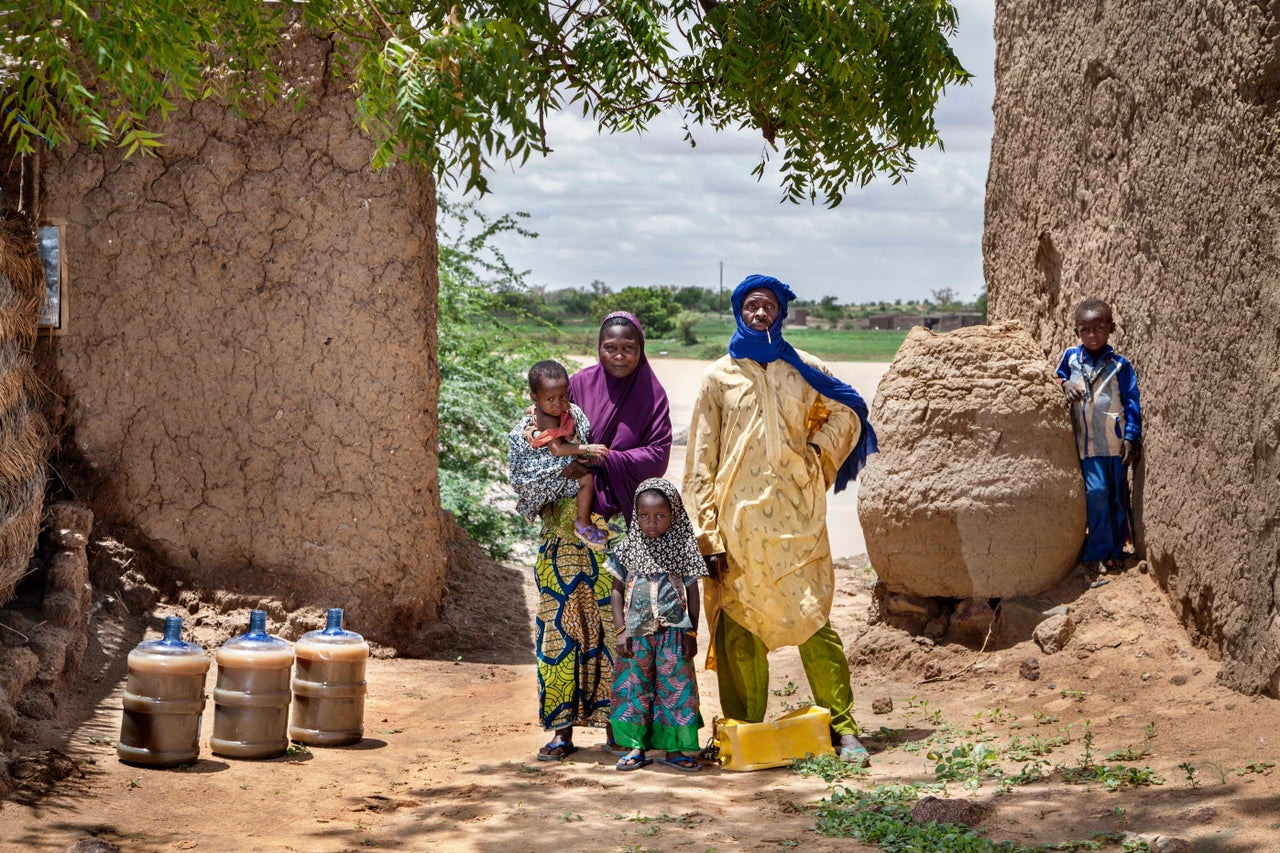 While the Mahamadou family feels fortunate to live in a village near the Niger River, they're aware that the source is contaminated. They use a stone to filter the water, but that doesn't necessarily protect them. Mariama, mother of three, contracted cholera two years ago, according to UNICEF.
U.S.A., Family of Three Uses 1,000 Liters per Day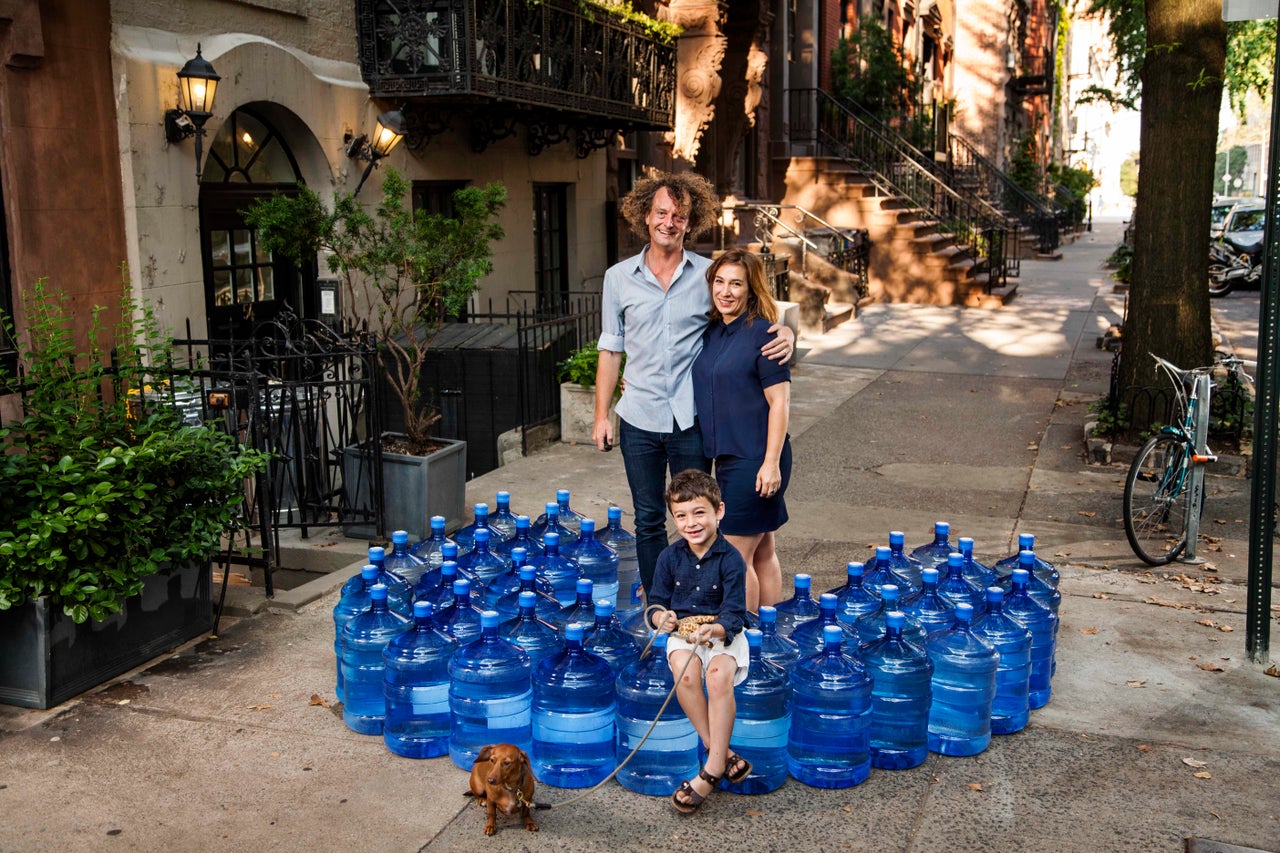 Ashley Gilbertson, the photographer behind the World Water Week series, lives in the West Village in New York City with his wife, 6-year-old son and dog, and consumes 1,000 liters of water a day.
"I'm shocked by the amount of water my family uses in New York," Gilbertson told UNICEF. "I knew it would be significantly more than in some of the countries I travelled to, but not by this much."
He told UNICEF he was most despondent about the way climate change has dried up water sources and how women are often forced to spend their days doing the arduous job of collecting water for the family.
Za'atari Refugee Camp, Jordan, Family of Six Uses 380 Liters per Day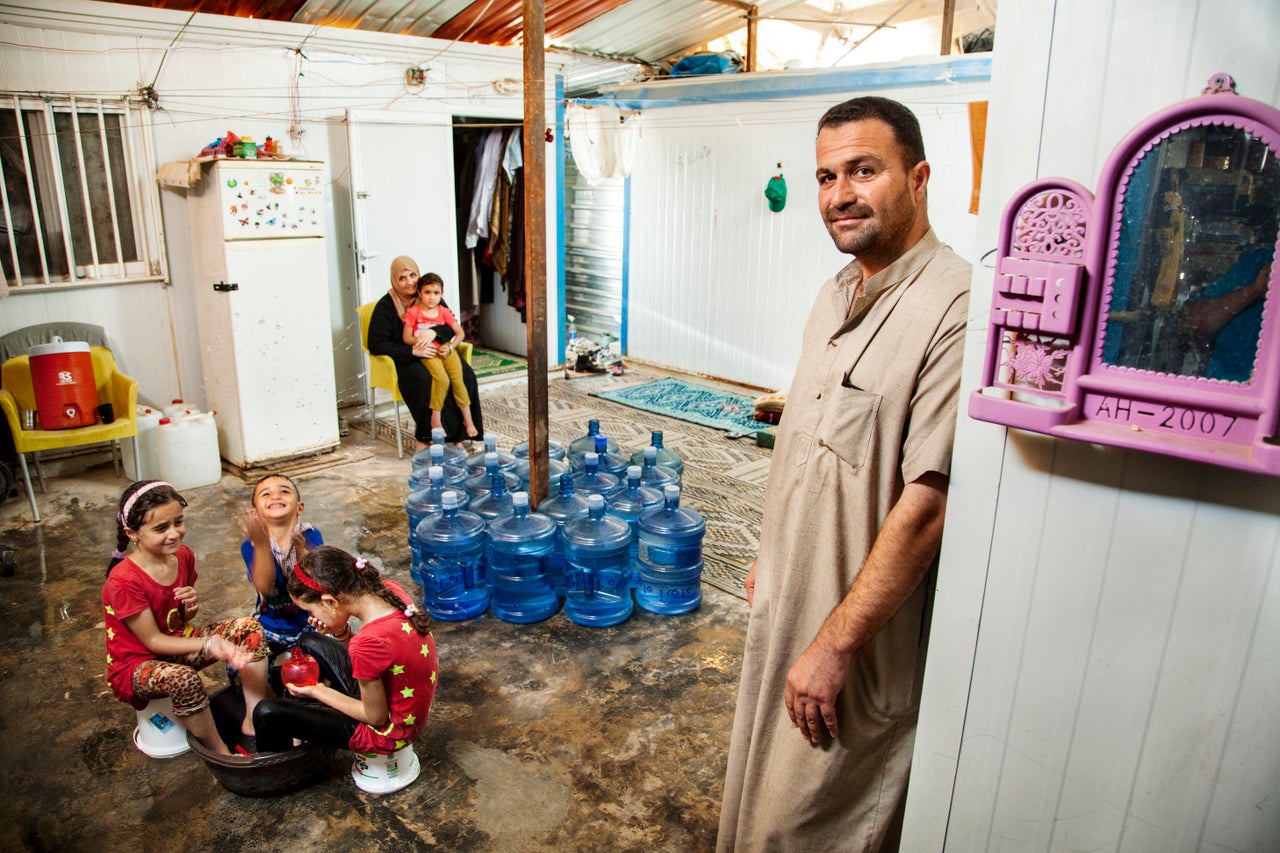 As of April, there were about 83,000 people living in the Za'atari refugee camp in Jordan, and 35 percent of its water was being trucked in, according to UNICEF.
Since fleeing Syria in 2012, the Abu Noqta family, which includes father, Abdulrahman, mother, Masamah, and their four children, has been very conservative with water consumption. They recently purchased a water tank, which camp authorities fill up every five days.
"We're very economical with our water because we don't have enough," Masamah told UNICEF. "We're afraid that someday we will not have water because sometimes the water trucks go on strike."
Together with Mercy Corps, UNICEF is working to build wells to minimize the need to rely on outside sources.
India, Family of Seven Uses 220 Liters per Day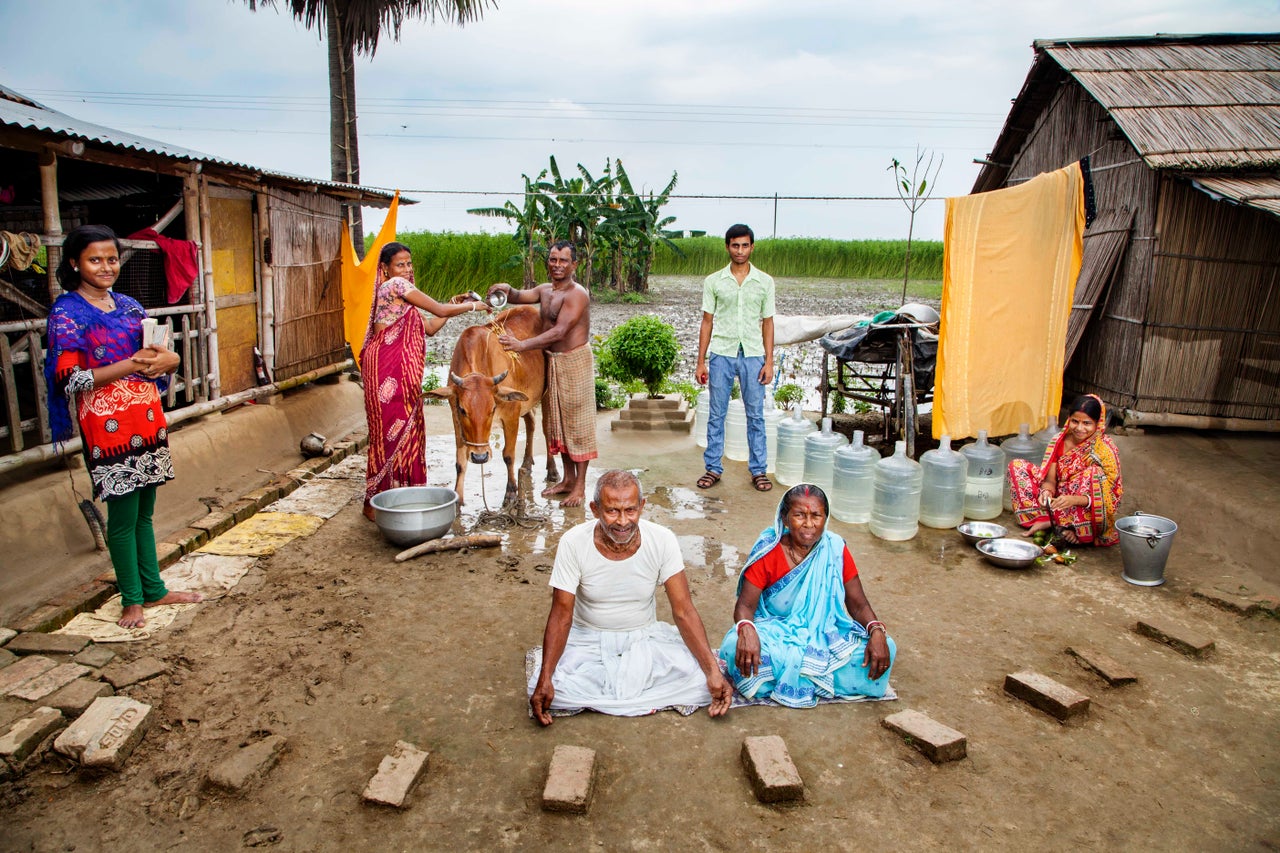 India's rapidly growing population has put an overwhelming strain on the country's natural resources, and most of the water sources are contaminated by sewage and agricultural runoff, according to Water.org. Waterborne illnesses have become so severe there that about 1,600 people die every day from diarrheal diseases.
Before the Gayali family installed a hand pump in their home in the village of Shakdah, Nadia District, their daughter-in-law, Swarga Mala, was tasked with fetching water about 40 times a day, she told UNICEF. While the hand pump on their property is more convenient, it's come with a slew of new issues.
The water is very high in iron, emits a noxious odor and often causes the family to get sick.
"Our water is not so good," patriarch Nabin Chandra told UNICEF. "It causes us digestion and stomach problems."
Malawi, Family of Six Uses 120 Liters per Day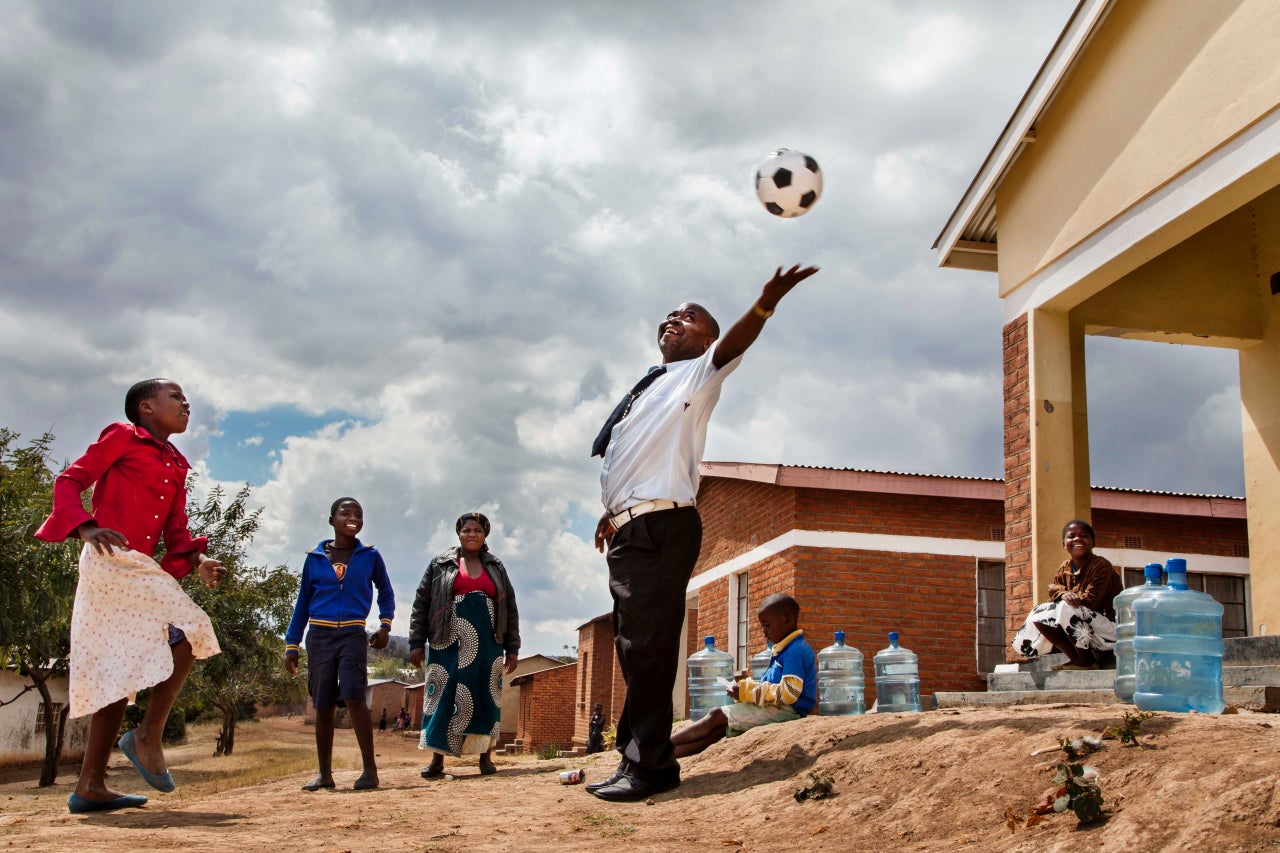 And reaching the water source can be an exhausting process.
Felix Siliya, a father of four and head teacher at a primary school, fetches water for his family every day from a borehole that's about half a mile away. It's an improvement over the three-mile trek he used to make daily.
"We live in a mountainous area, and when water was so far away, we couldn't carry a lot, so we never had enough water," Siliya told UNICEF.
Charity:water has partnered with Water For People and World Vision to bring drilled and hand-dug wells to people in need in Malawi and have reached nearly 500,000 people since 2007.
Bolivia, Family of Three Uses 100 Liters per Day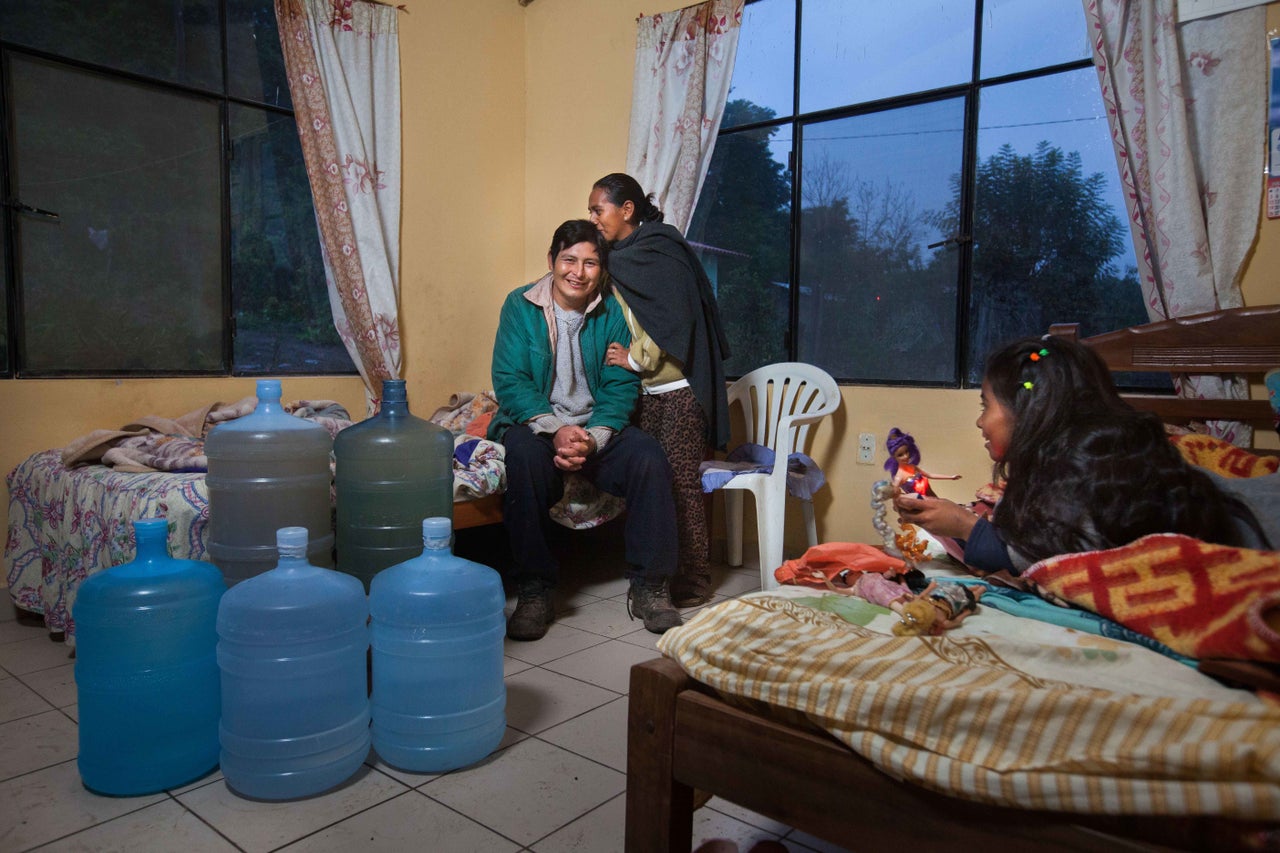 In the rural countryside of Bolivia, particularly among indigenous communities, the majority of people subsist on $2 a day, according to Water For People. In these areas, 28 percent of people don't have access to clean drinking water.
Because water is so scarce, in many areas whatever water is supplied can only be used for the household.
Such is the case for the Mirandas who live in Chuquisaca Department's Puca Huasi community. They raise chickens, grow oranges and keep bees, but can't use the water they get for farming. They subsist on 100 liters a day for cooking, drinking, showering, washing clothes and dishes and sanitation, according to UNICEF.
Myanmar, Family of Four Uses 100 Liters per Day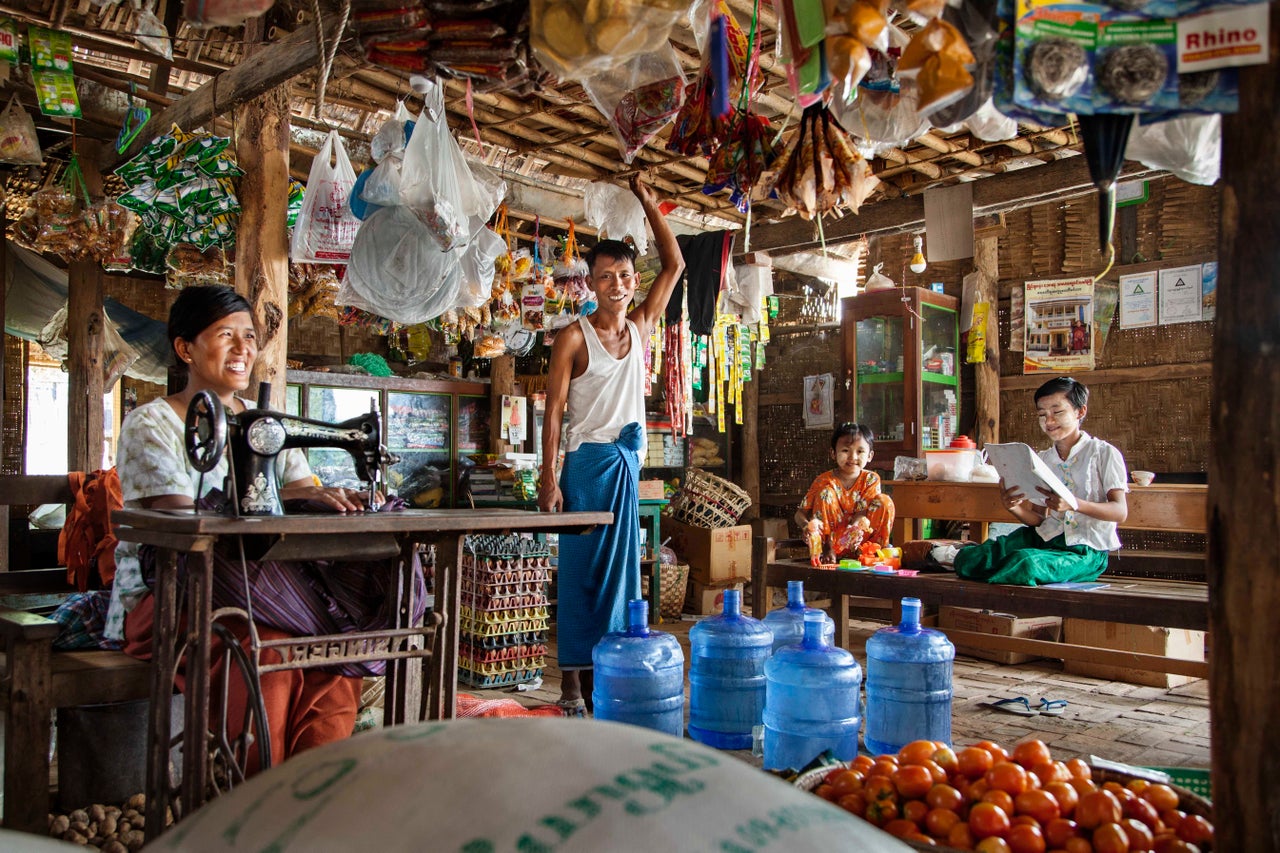 During the rainy season, families in Hnen Ser Kyin in Myanmar can usually access a sufficient amount of water from local wells and ponds -- but those sources are often easily contaminated and lead to waterborne illnesses.
The issue becomes even more precarious in the summer when those sources completely dry up. Villagers will often turn to a local monastery that provides water from its borehole in exchange for a small donation, but fills up with people in need.
"In the dry season, we have to wake up very early and get to the well before it gets crowded," Kyaw Soe, a father of two, told UNICEF.
To help improve access for people in the area, UNICEF teamed up with the Department of Rural Development and the village to build a borehole in December 2014 that's capable of providing water to the whole of Hnen Ser Kyin and saves the Soe family about 40 cents per day in water fees.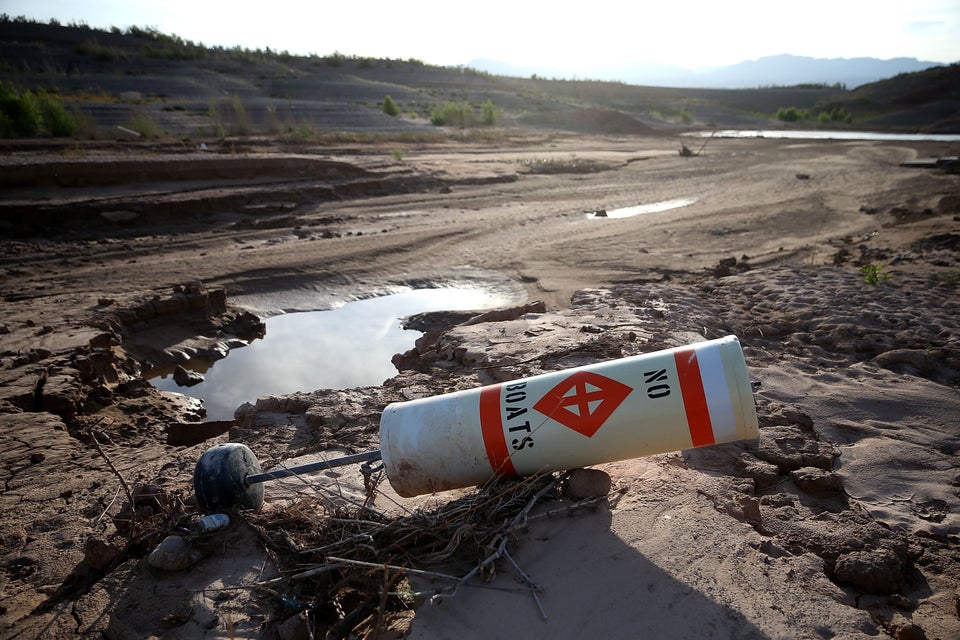 What A Drought Looks Like
Related
Popular in the Community