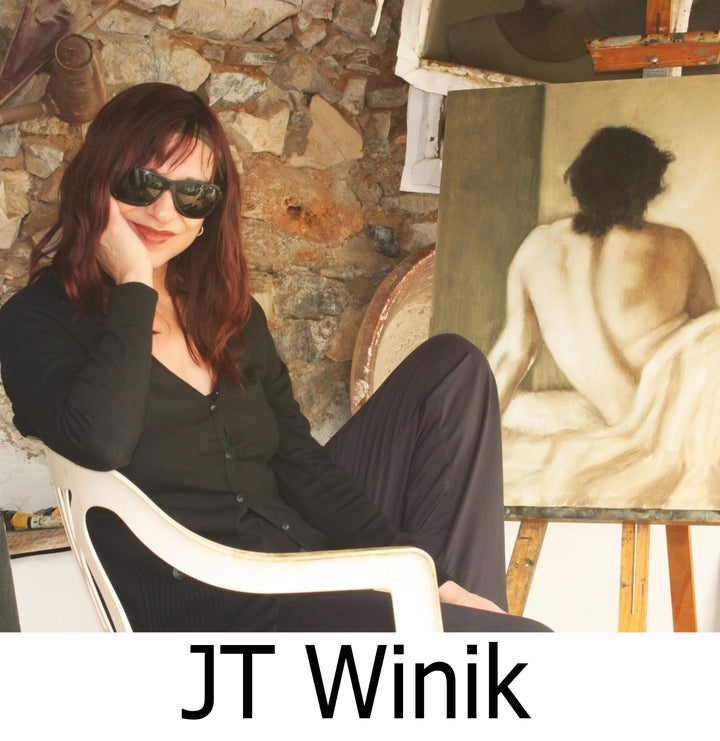 The 25 Best Galleries In America annually score art in 50 categories for the American Art Awards. This year www.AmericanArtAwards.com had winners from 40 countries including Argentina, Australia, Austria, Belgium, Bulgaria, Canada, England, Finland, France, Germany, Great Britain, Greece, Hungary, Iceland, India, Iran, Israel, Italy, Japan, Lebanon, Lithuania, Macedonia, Malaysia, Netherlands, New Zealand, Northern Ireland, Norway, Philippines, Poland, Romania, Russia, Serbia, South Africa, South Korea, Spain, Sweden, Thailand, UK, USA, and Wales.
In CATEGORY 21, IMPRESSIONISM HUMAN, glleries awarded 1st and 5th Place to Canadian JT Winik, 2nd and 3rd to American Brian pier. Tying for 3rd was Roelof Rossouw of South Africa. Belgium artist Rebecca Carron placed 4th. Tying for 6th was Emma Cowie from Wales and Nicholas Skaltsounis from the USA.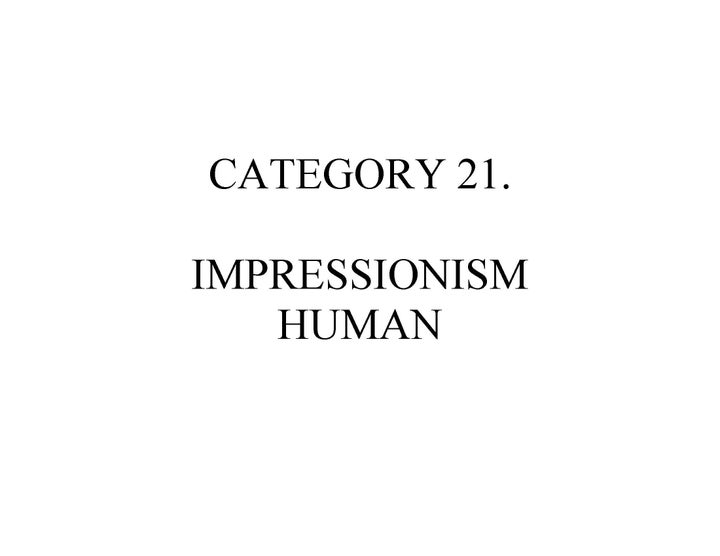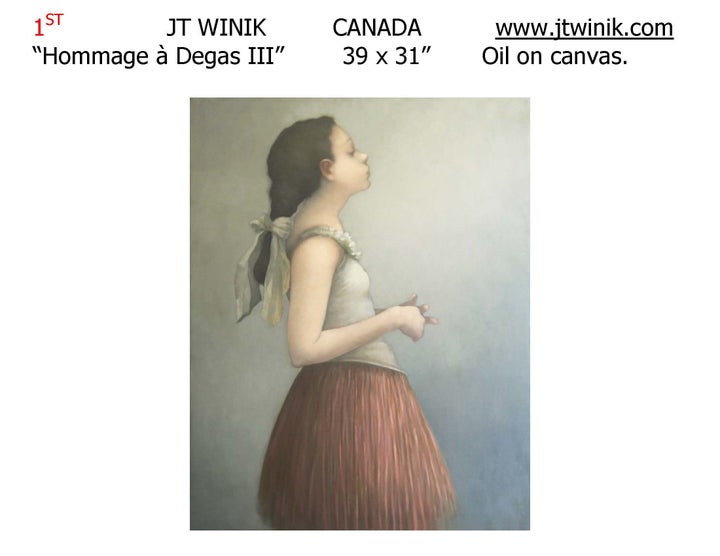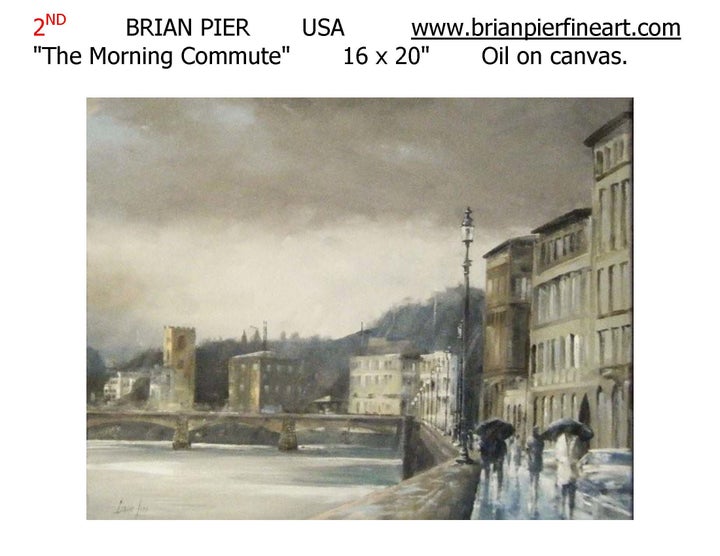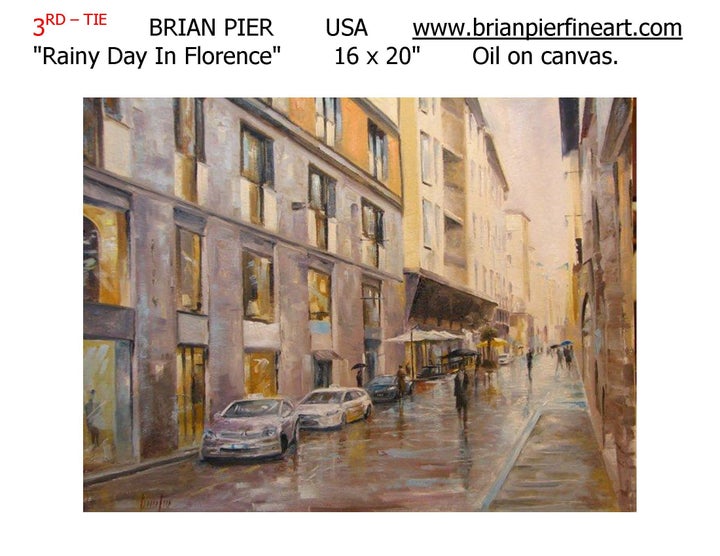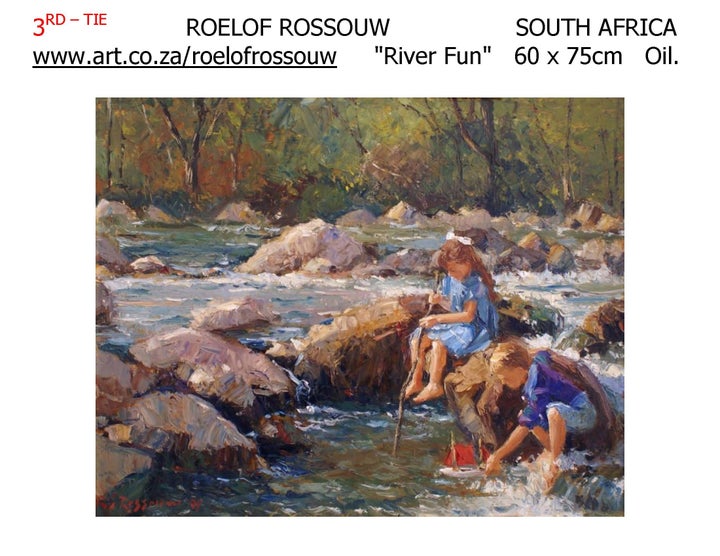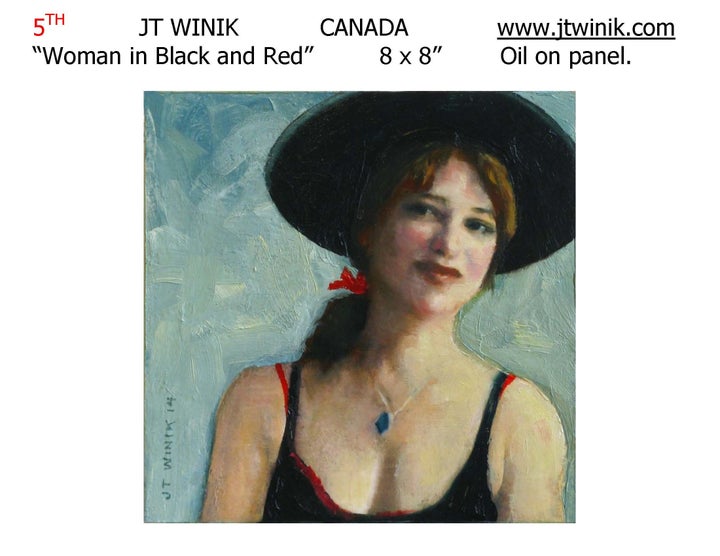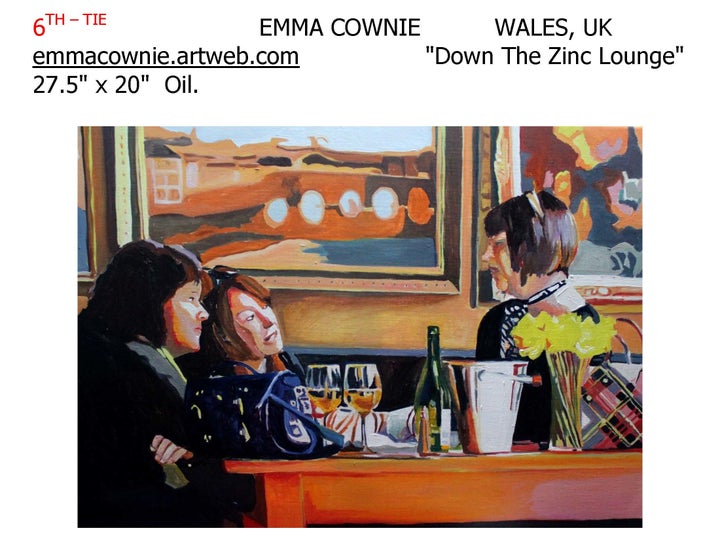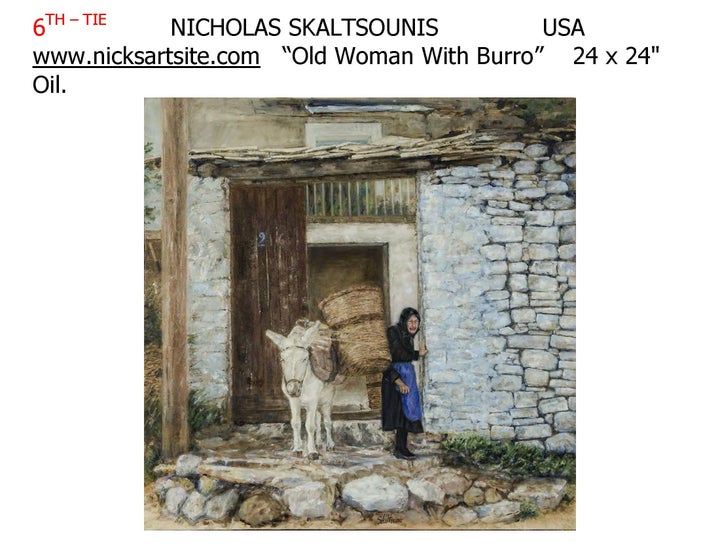 2016 AMERICAN ART AWARDS WINNING ARTISTS FOR CATEGORY 21. IMPRESSIONISM - HUMAN:
1ST PLACE: JT WINIK, CANADA, www.jtwinik.com, "Hommage à Degas III" 39 x 31" Oil on canvas.
5TH PLACE: JT WINIK, CANADA, www.jtwinik.com, "Woman in Black and Red" 8 x 8" Oil on panel.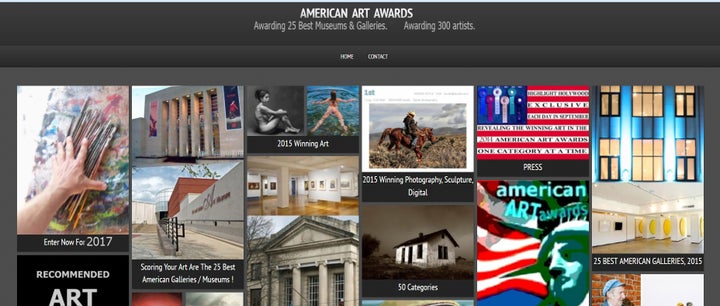 BIO ON 1ST PLACE WINNER JT WINIK:
JT Winik is a Canadian visual artist whose figurative paintings explore themes of isolation, introspection and the fusion of contrary states of being. Her work has been exhibited in group and solo exhibitions in Canada, The Netherlands and Mexico and she is currently represented in galleries in Toronto, Prince Edward County, Montreal, and Amsterdam. Her paintings have been featured in national magazines, books and on book covers in Canada, Holland, Turkey and England. She paints full time from her studio in Kingston and has spent extensive periods working at studios in Spain and Holland. Her work has been collected throughout Canada, the USA and Europe.
Winik is often called upon to contribute her expertise as an adjudicator of exhibitions, most recently, for the Kingston Arts Council's Juried Arts Salon 2015, the inaugural exhibition at The Tett Arts Centre.
Also a writer, she is a recent winner of the International Songwriting Competition (honourable mention) for her lyrics, Old Dreams.
Statement: "As an artist, it is difficult to draw a line between one's work and one's life – there is no separation. Creativity creeps into and often permeates most areas of what I do, whether writing, preparing a meal, or standing at my easel with a palette of colors. My deep, overall interest is people – how we interact with others and with ourselves; whatever the root of the subject, there is always a balance between what you want to do (the idea) and allowing yourself enough freedom to get there (intuition). I am constantly reminding myself that what begins as one thing might, if you allow it, morph into something quite different but far more enriching."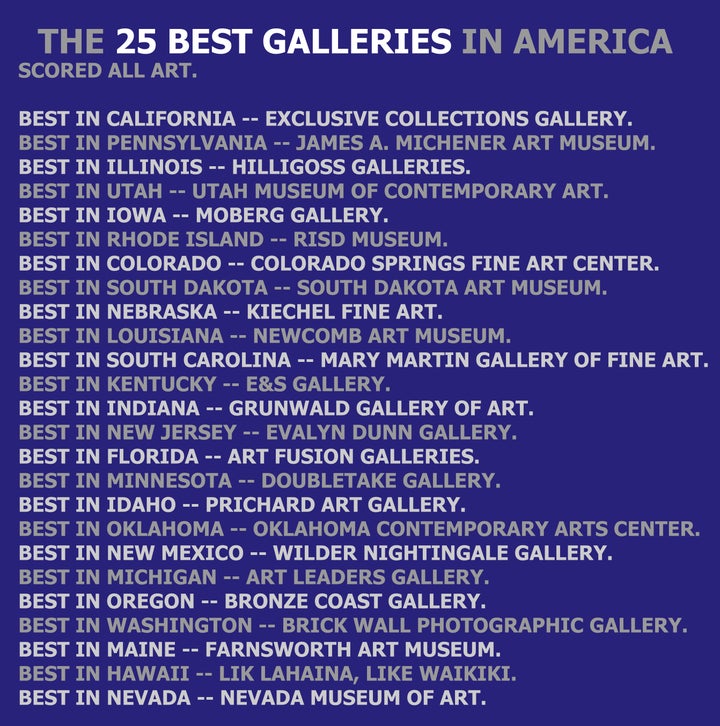 ARTISTS CAN ENTER FOR 2017 HERE: www.AmericanArtAwards.com
Related
Popular in the Community