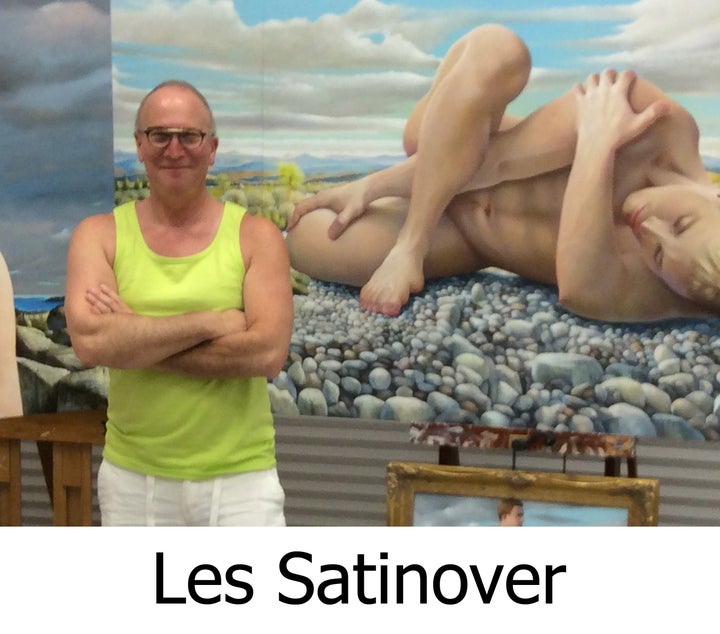 This year the American Art Awards, scored by the 25 Best Galleries In America, had winners from 40 countries including Argentina, Australia, Austria, Belgium, Bulgaria, Canada, England, Finland, France, Germany, Great Britain, Greece, Hungary, Iceland, India, Iran, Israel, Italy, Japan, Lebanon, Lithuania, Macedonia, Malaysia, Netherlands, New Zealand, Northern Ireland, Norway, Philippines, Poland, Romania, Russia, Serbia, South Africa, South Korea, Spain, Sweden, Thailand, UK, USA, and Wales.
In Category 10, EROTIC MALE, American Les Satinover took 1st Place with an enormous dreamy triptych. William B. Miller scored 2nd. 3rd and 5th went to Sweden's Mats Eriksson, and 4th to USA's Anthony R. Whelihan. The other artist getting extremely high marks from the judging galleries this year was Canadian E. Ross Bradley.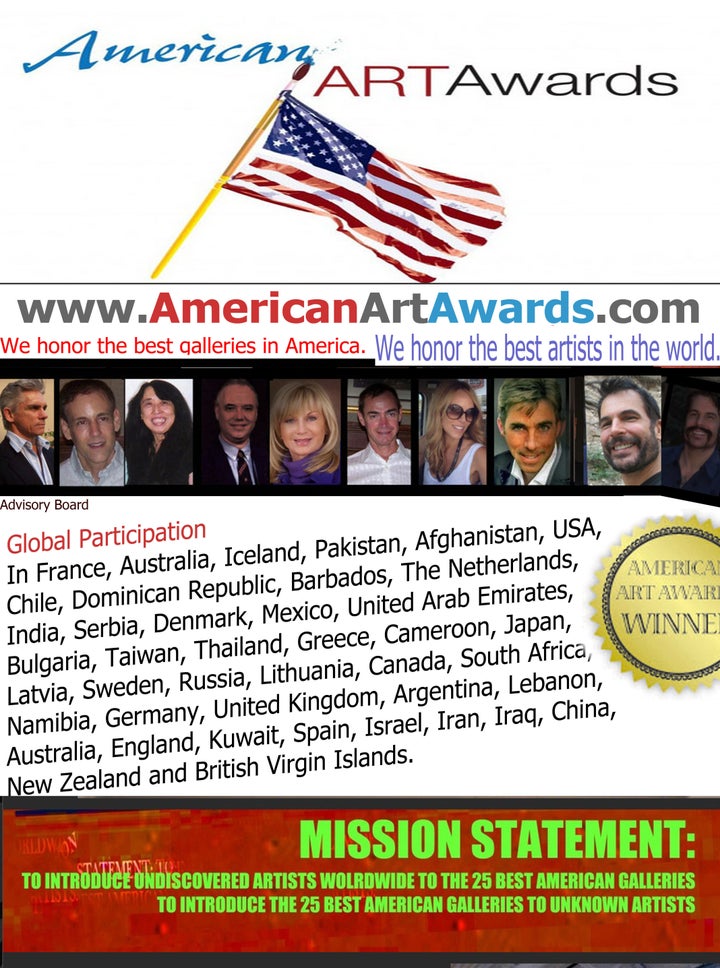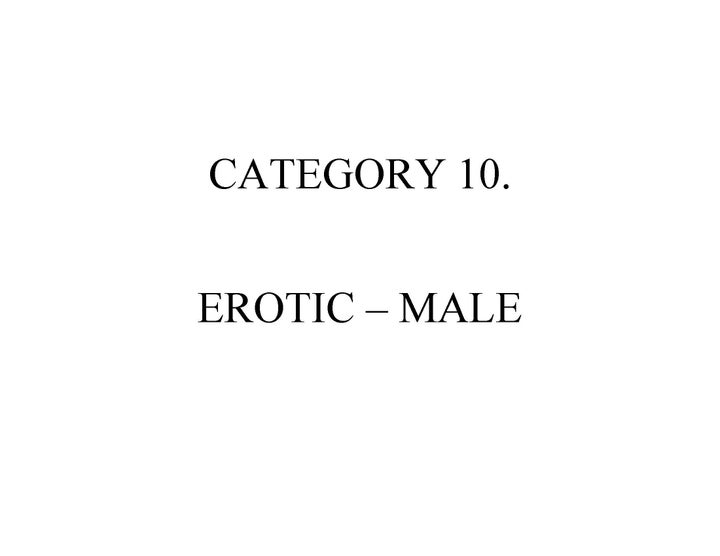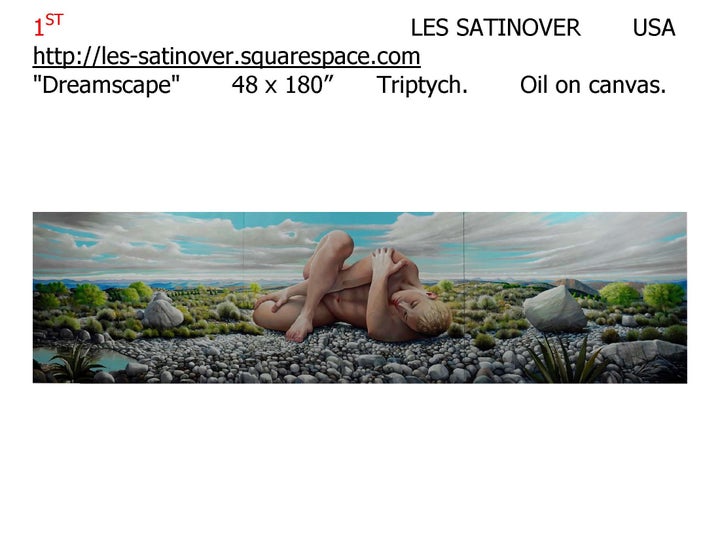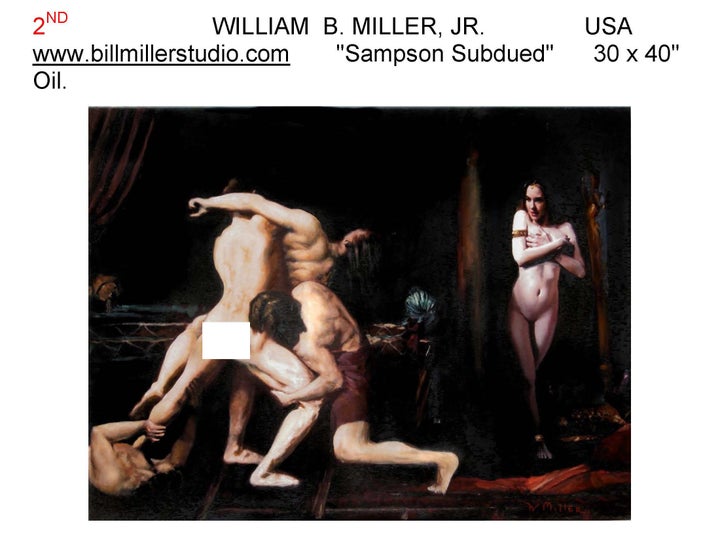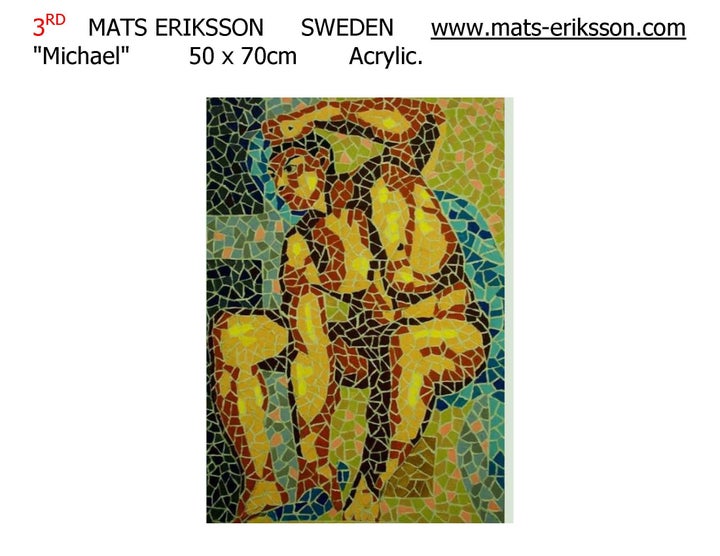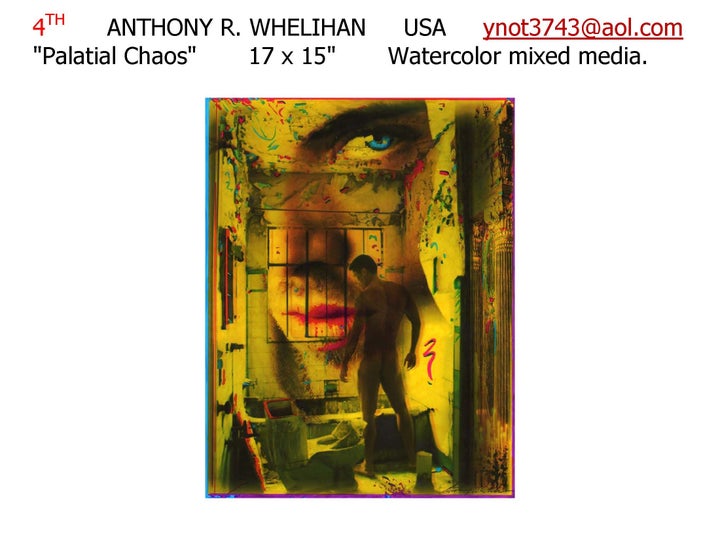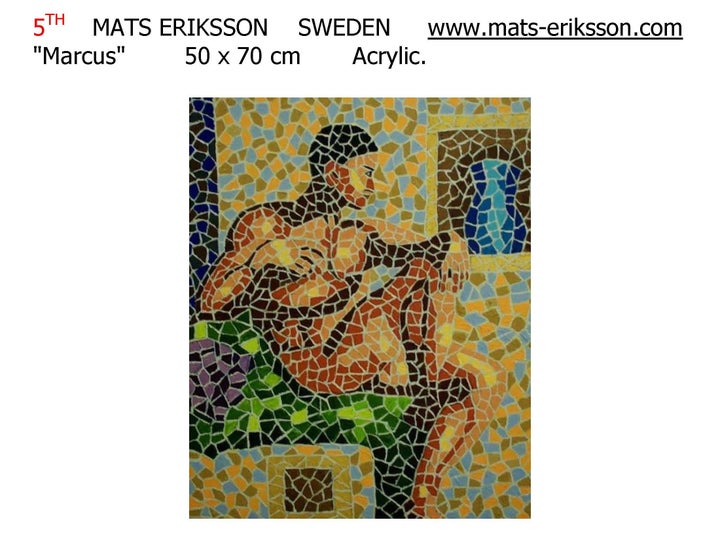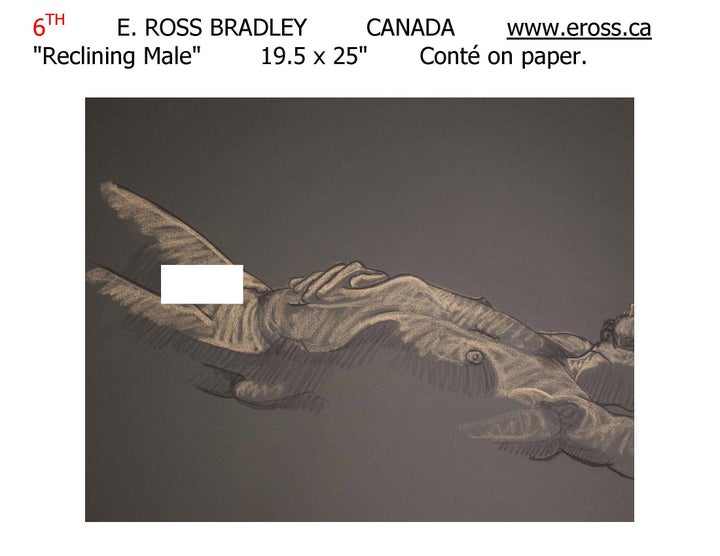 2016 AMERICAN ART AWARDS WINNING ARTISTS FOR CATEGORY 10. EROTIC – MALE:
4TH PLACE: ANTHONY R. WHELIHAN, USA, ynot3743@aol.com, "Palatial Chaos" 17 x 15" Watercolor mixed media.
6TH PLACE: E. ROSS BRADLEY, CANADA, www.eross.ca, "Reclining Male" 19.5 x 25" Conté on paper.
BIO ON 1ST PLACE WINNER LES SATINOVER:
I have directed and led multi-disciplinary teams in retail design for over 36 years while concurrently maintaining a fine art practice. I recently opened a full time painting atelier in North Scottsdale, Arizona.
PRINCIPLE, LES SATINOVER ATELIER — 2013 -PRESENT
I hire and photograph art models and incorporate these studies into realistic depictions of landscape scenes predominantly based on visual experiences of the western United States.
VICE PRESIDENT VISUAL MERCHANDISING, BELK — 2007-2013
DIRECTOR STORE ENVIRONMENT, MERVYN'S — 2005-2007
CHAIRMAN, URBAN E DESIGN STUDIO, 2002-2005
HEAD OF FUNCTION, CHAIRMAN STRATEGIC STORE DESIGN GROUP, C&A,
BRUSSELS, BELGIUM - 1999-2002
I began my executive design career in 1976 in California and worked throughout the United States and Europe.
WASHINGTON UNIVERSITY, ST. LOUIS, MO — BFA,1972
ARIZONA STATE UNIVERSITY, TEMPE, AZ - MFA, 1975
ATELIER 16631 N 91st Street, Suite 104, Scottsdale, AZ 85260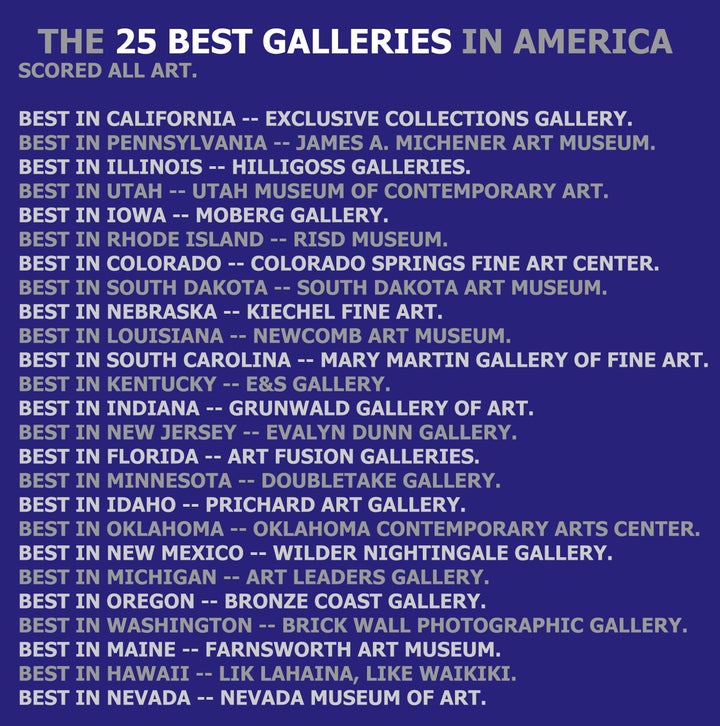 ARTISTS CAN ENTER FOR 2017 HERE: www.AmericanArtAwards.com
Related
Popular in the Community