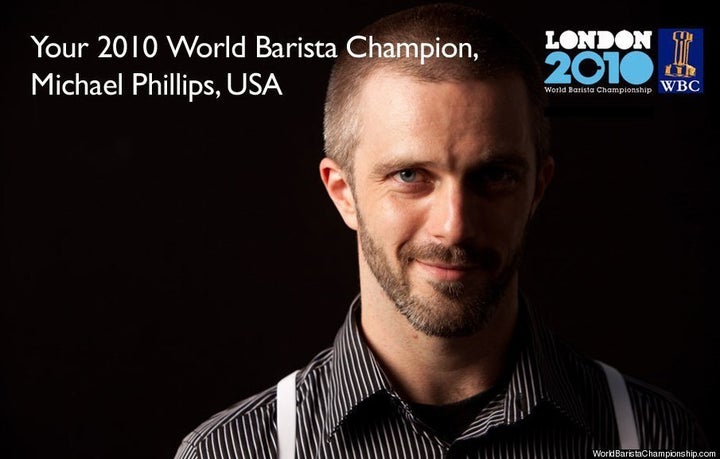 In the summer of Blago, Burge, Peterson and McDonald, there seems to be a judge making front-page news every day. But one ruling from London late last month is sure to make all Chicagoans happy: Michael Phillips of Intelligentsia Coffee & Tea was named the best barista in the world.
At the 11th annual World Barista Championship, held in the last week of June, coffee-slingers from 52 nations competed for the honor. Baristas were required to make a cappuccino, an espresso and a specialty drink for each of the four judges, in a 15-minute choreographed performance set to music.
Phillips' routine, according to the Chicago Sun-Times, "included a couple of peppy ABBA songs"; his specialty drink, which he left unnamed, "was actually three different coffee concoctions made using beans processed in three different ways with three different taste profiles."
It was good enough to bring home the gold, making Phillips the first American to win the title.
Phillips told the Chicago Tribune that he misses being behind the bar, and that he'll get back there sometime this week, "for the simple fact that I miss the place...[and it's] a discrete chance to catch up with our regulars and my co-workers."
If you want a drink poured by the champion himself, check Intelligentsia's Lakeview location (3132 N. Broadway). Only the luckiest customers will be able to taste a shot pulled by the champion: he was recently promoted to assistant director of education for the company, managing trainers at Chicago and Los Angeles locations.
Guatemala's Raul Rodas won second place in the competition, with Australia's Scottie Callaghan in third.
Calling all HuffPost superfans!
Sign up for membership to become a founding member and help shape HuffPost's next chapter