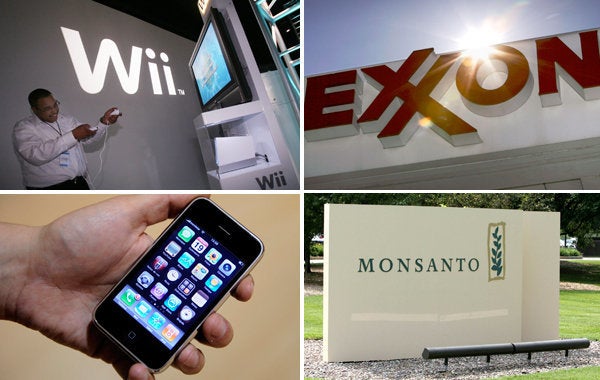 Could a video game company actually be the world's greatest corporation? According to a new ranking from BusinessWeek and the consulting firm A.T. Kearney, Nintendo, the beloved maker of the Wii video game console, topped the list the world's best companies.
With sales of about $16.8 billion last year, Nintentdo's not the biggest company in the world -- or the most widely known -- but nonetheless topped BusinessWeek's list. Here's the reasoning:
"A.T. Kearney examined the 2,500 largest publicly listed companies in the world. Kearney's team singled out those with a minimum of $10 billion in sales in 2008, at least 25% of which came from outside the company's home region. It then ranked the companies on their sales growth and value creation--the rise of market capitalization after subtracting any increase in capital--over the past five years. This year, the list expanded to 40 companies from the 25 Kearney ranked in the past."
In short, measuring the greatness of corporations by, as BusinessWeek put it "sales growth and value creation" seems a bit narrow-minded. Filling out the top five are two other tech giants Google and Apple, and two South Korean manufacturing firms, Doosan Heavy Industries and Hyundai Heavy Industries. But there are some picks that are sure to generate controversy.
Also, oil giants ExxonMobil, Occidental Petroleum and ConocoPhillips also rank highly -- 38, 25 and 19, respectively - which suggests the list's creators focused rather narrowly on a certain type of innovation.
What do you think? What other companies should be included in the list, regardless of their size? What companies are doing things to change the world -- and make money at the same time? We'll be compiling a list of HuffPost readers' picks for the best companies in the world. To vote, click participate below, tell us why this company is doing things in a unique and important way, and upload a picture of the company's logo. Let us know your thoughts!
Popular in the Community