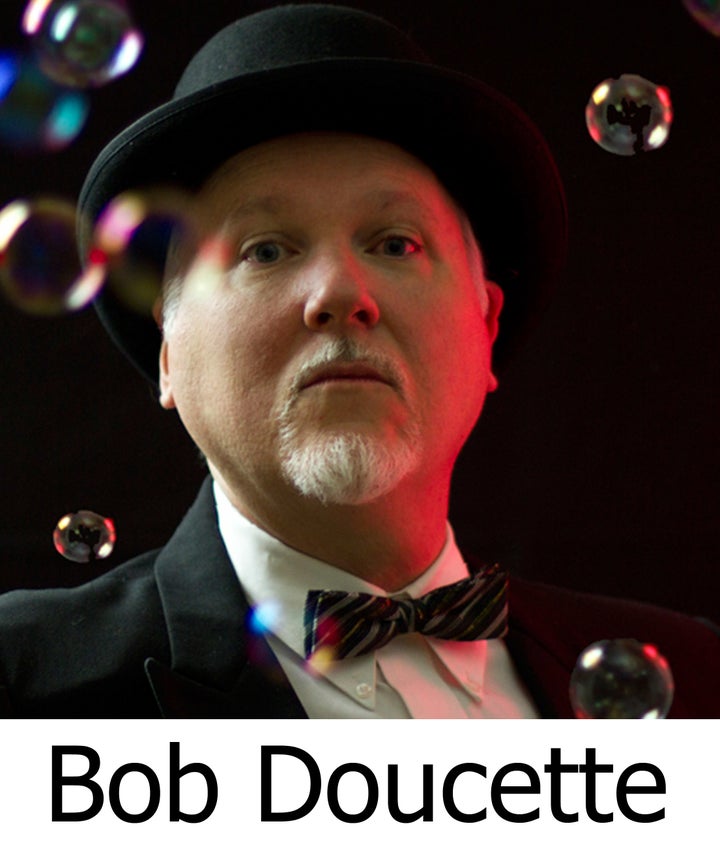 This year the American Art Awards, scored by the 25 Best Galleries In America, had winners from 40 countries including Argentina, Australia, Austria, Belgium, Bulgaria, Canada, England, Finland, France, Germany, Great Britain, Greece, Hungary, Iceland, India, Iran, Israel, Italy, Japan, Lebanon, Lithuania, Macedonia, Malaysia, Netherlands, New Zealand, Northern Ireland, Norway, Philippines, Poland, Romania, Russia, Serbia, South Africa, South Korea, Spain, Sweden, Thailand, UK, USA, and Wales.
In Category 12, EXPRESSIONISM - HUMAN FIGURE, galleries gave USA's Bob Doucette 1st and 2nd Place, 3rd to Jodi Bonassi. Both 4th and 5th went to Poland's Wojciech Babski. Tied for 6th was Canadian Chantal Julien and American Iryna Lialko.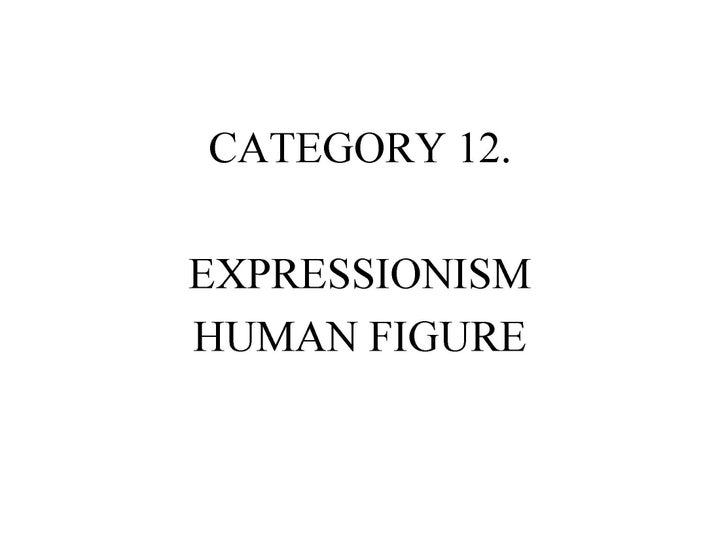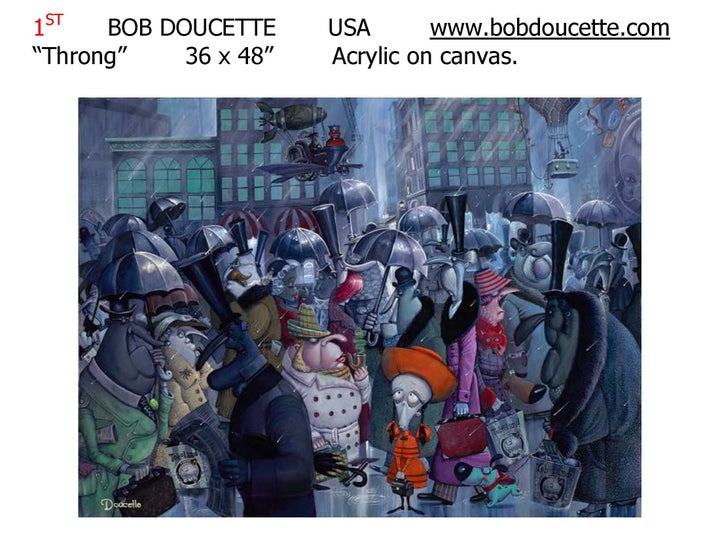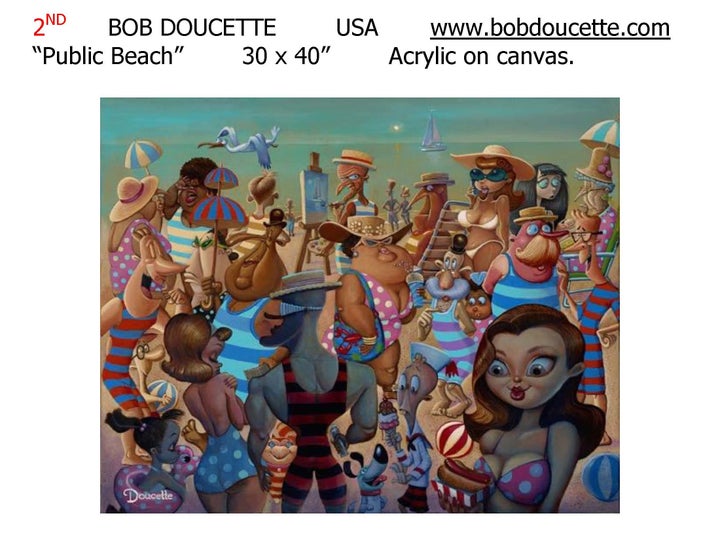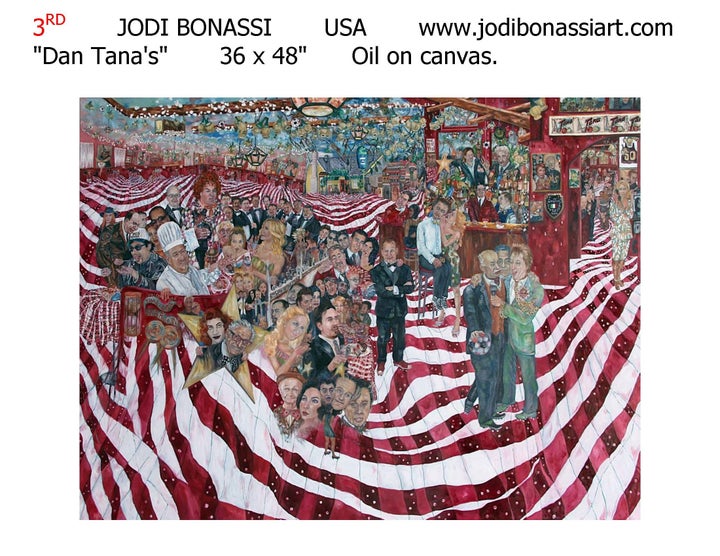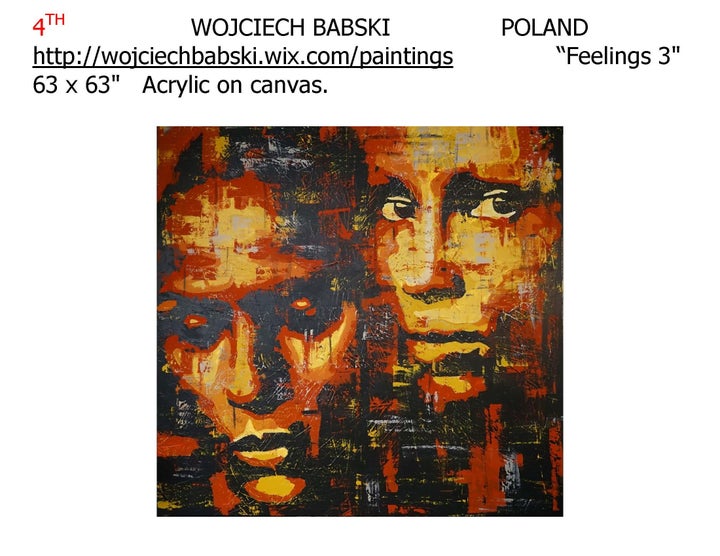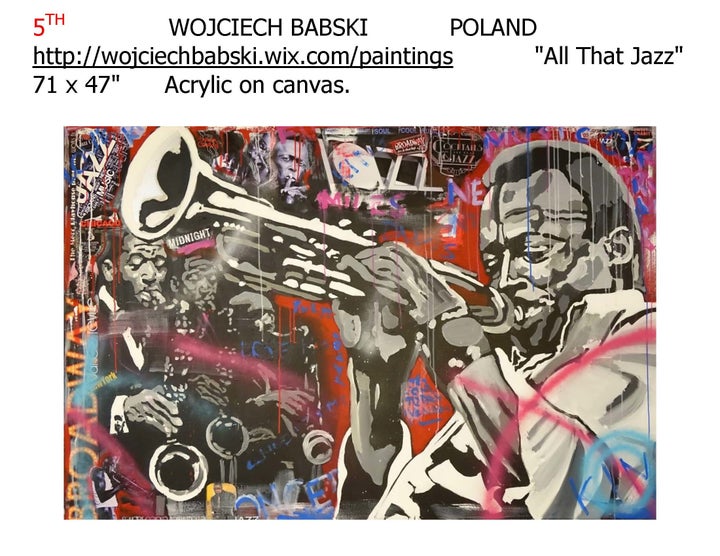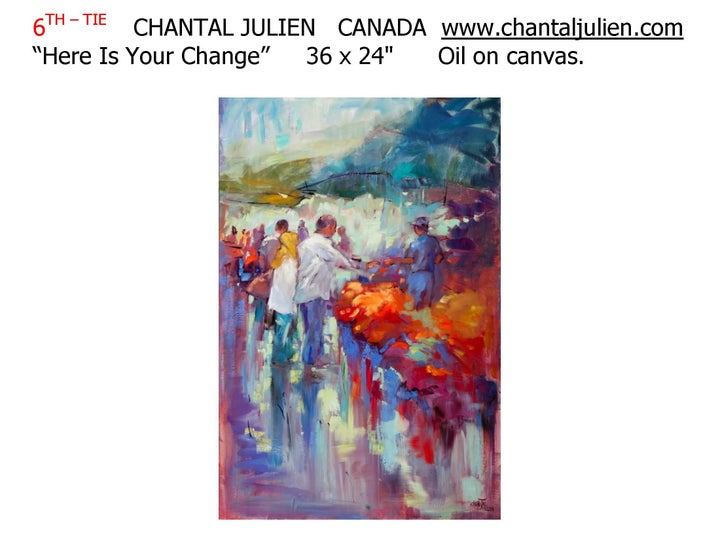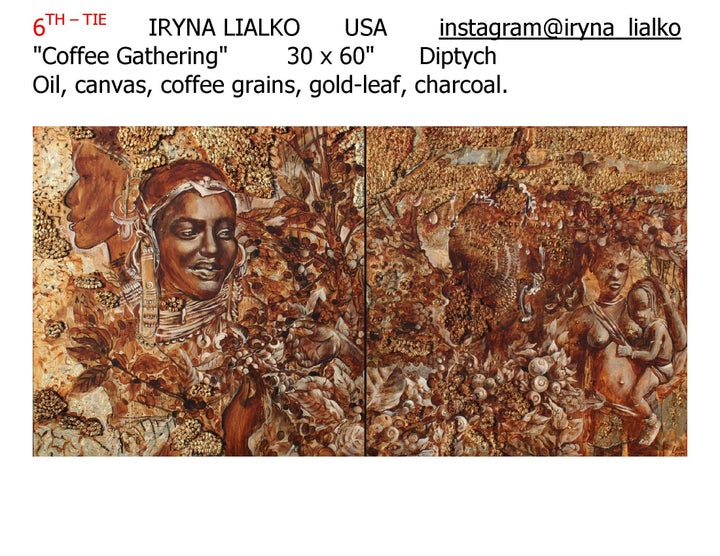 2016 AMERICAN ART AWARDS WINNING ARTISTS FOR CATEGORY 12. EXPRESSIONISM - HUMAN FIGURE:
6TH – TIE: IRYNA LIALKO, USA, instagram@iryna_lialko, "Coffee Gathering" 30 x 60" Diptych. Oil, canvas, coffee grains, gold-leaf, charcoal.
BIO ON 1ST PLACE WINNER BOB DOUCETTE:
Bob Doucette's whimsical and highly saturated images come from the world of dreams. Sometimes bordering on psychedelic, his imagery is a product of a decade of theater work which included lots of puppet design and twenty three years in the world of animation. As a young boy he was denied the right to own dolls which propelled him to create his own. The repressed desire for dolls remains a driving force for his doll-like imagery. By tapping into his unconscious thoughts and the collective consciousness he is able to be personal and universal with his themes.
Bob earned a BFA at RISD and an MFA at CalARTS and studied both illustration and animation. His independently animated films won him many prestigious awards and honors and his MFA thesis film Pink Triangle is in the permanent collection at the New York Public Library. His Ben Franklin doll, created for the White House Christmas tree in 1999, is in the permanent collection of the Smithsonian. Many of his dolls are in the private collection of Demi Moore and have been featured in magazines articles, TV programs and sold in galleries. He was born in Waterville, Maine and at present lives in Los Angeles California with his husband.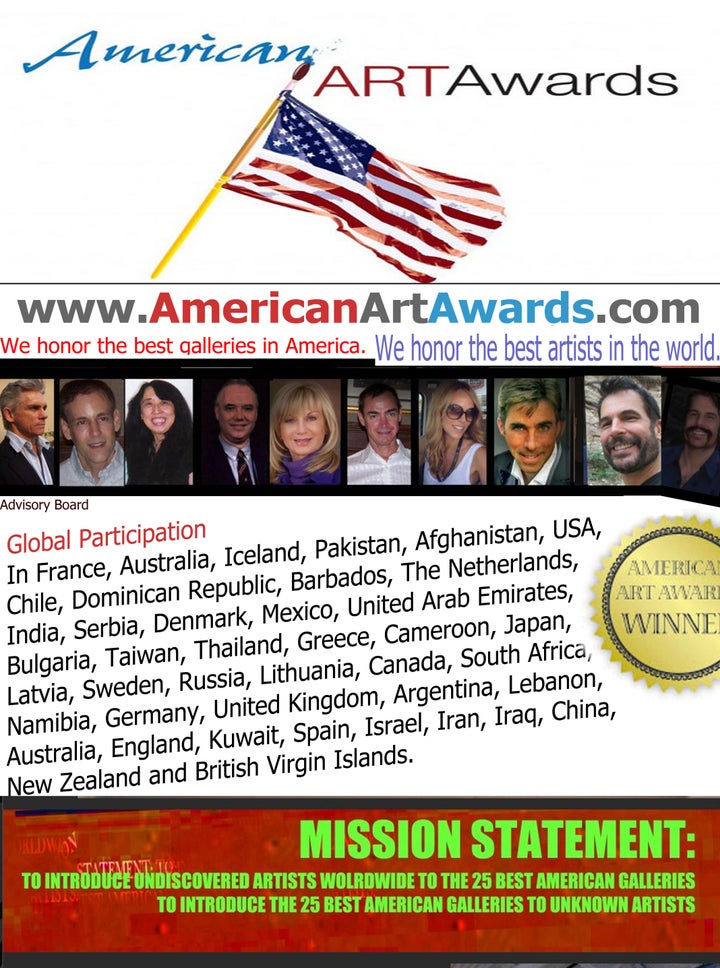 BELOW ARE THE 25 BEST GALLERIES AND MUSEUMS IN AMERICA, 2016, WHO VOTED ON ALL ONLINE ART SUBMISSIONS:
BEST IN CALIFORNIA -- EXCLUSIVE COLLECTIONS GALLERY.
"... professionalism, reputation, gallery space, red carpet events, trajectory, artist roster and clientele... Beverly Hills location... Laguna Beach location... two San Diego locations..."
BEST IN PENNSYLVANIA -- JAMES A. MICHENER ART MUSEUM.
"... 40,000 square feet... world-class group of paintings... 2,800 objects... attract annually more than 135,000 visitors..."
BEST IN ILLINOIS -- HILLIGOSS GALLERIES.
"20 years... Chicago's Premier Art Gallery. The two-story 8,500 square foot gallery... original paintings by the world's finest living artists, as well as fine prints by historic and 20th century masters."
BEST IN UTAH -- UTAH MUSEUM OF CONTEMPORARY ART.
"...epitome of a contemporary museum... an award-winning aesthetic force and community leader since it was established 85 years ago... four-time recipient of funding from the Andy Warhol Foundation..."
BEST IN IOWA -- MOBERG GALLERY.
"... exceptional eye for contemporary masterpieces... procured work for museums, corporate collections, private collections... sets the standard for modern art in the Midwest."
BEST IN RHODE ISLAND -- RISD MUSEUM.
"140 years... 100,000 objects... Impressionist paintings, 20th- and 21st-century design, Gorham silver, 12th-century Buddha... Cézanne, Degas, Matisse, Manet, Picasso, Rothko, Sargent, Turner, van Gogh, Warhol..."
BEST IN COLORADO -- COLORADO SPRINGS FINE ART CENTER.
"132,000 sq. ft... one of the only multi-discipline arts institutions... For nearly 100 years, the top cultural attraction of the Pikes Peak region... world's finest art... "
BEST IN SOUTH DAKOTA -- SOUTH DAKOTA ART MUSEUM.
"Since 1970... artistic legacy of South Dakota in all its diversity. Harvey Dunn, Native American art, Marghab Linens... 7,000 objects in its collection..."
BEST IN NEBRASKA -- KIECHEL FINE ART.
"...few have the roster and esteem as Keichel... discerning eye... three story four gallery showplace... many of the top Midwestern Contemporary artists... "
BEST IN LOUISIANA -- NEWCOMB ART MUSEUM.
"... founded in 1886... pays tribute to its heritage through shows that recognize the contributions of women to the fields of art and design...."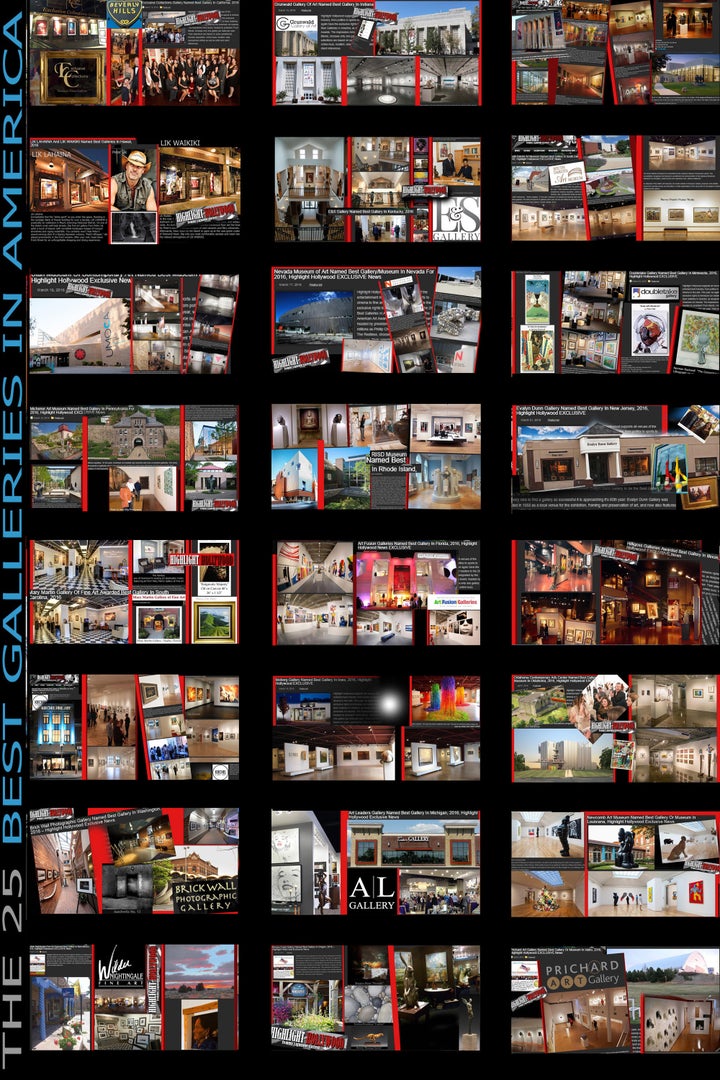 BEST IN SOUTH CAROLINA -- MARY MARTIN GALLERY OF FINE ART.
"...museum quality art ... number one tourist destination in America... on par with Beverly Hill's Rodeo Drive and NY's Fifth Avenue..."
BEST IN KENTUCKY -- E&S GALLERY.
"... professionalism, reputation, gallery space, exhibitions, artist roster and clientele ... 11,000 square foot gallery... African American art with an unmatched selection of artists, medium, subject matter, and genres... "
BEST IN INDIANA -- GRUNWALD GALLERY OF ART.
"... thirty exhibits annually... collaborate with scientists and scholars to produce exhibits that interpret visual art in a broader scientific or humanities context... "
BEST IN HAWAII -- LIK LAHAINA, LIKE WAIKIKI.
"Peter Lik has 13 exceptional gallery locations throughout the word and is the most successful photographer in the world... sold upwards of $500 million... Lik's works make up four of the top 20 most expensive photographs ever sold."
BEST IN NEVADA -- NEVADA MUSEUM OF ART.
"...four-story structure... 2,500 works of 19th through 21st-century art... inspiring dialogue about the impact of human activity on natural environments..."
BEST IN NEW JERSEY -- EVALYN DUNN GALLERY.
"It is very rare to find a gallery so successful that it is approaching it's 60th year... also features the finest 20th Century American and European art..."
BEST IN FLORIDA -- ART FUSION GALLERIES.
"8,000 square foot... in the heart of Miami's Wynwood Art District... preeminent gallery in Miami for integrating the best of Emerging to Mid-Career Contemporary artists... represents over 1,000... "
BEST IN MINNESOTA -- DOUBLETAKE GALLERY.
"...enormous international Internet presence, with millions of hits... LeRoy Neiman, Salvador Dali, Peter Max, Frederick Hart, Erte, Norman Rockwell... fine art consignment and brokerage service... "
BEST IN IDAHO -- PRICHARD ART GALLERY.
"...premier venue for the state of Idaho... critically engaged, forward thinking arts space... freedom-oriented... encourages experimentation... emerging as well as established artists... "
BEST IN OKLAHOMA -- OKLAHOMA CONTEMPORARY ARTS CENTER.
"...Nonprofit organization... encourages artistic expression... Oklahoma's top artists... $26 million capital campaign... spectacular new facility just south of downtown OK..."
BEST IN NEW MEXICO -- WILDER NIGHTINGALE GALLERY.
"22 years... eclectic works ranging from contemporary abstracts to traditional Taos landscapes... Leading artist such as BJ Briner, Tom Noble, Rory Wagner, Margaret Nes and Stephen Day..."
BEST IN MICHIGAN -- ART LEADERS GALLERY.
"10,000 square foot show room... over 24 years they have earned an impeccable reputation and are one of the leading residential and corporate art dealers in the state."
BEST IN OREGON -- BRONZE COAST GALLERY.
"24th year... one of the Oregon Coast's premiere fine art galleries... specializing in limited edition bronze sculpture... popular tourist attraction... award-winning regional, national and international artists..."
BEST IN WASHINGTON -- BRICK WALL PHOTOGRAPHIC GALLERY.
""...only Spokane gallery dedicated entirely to photography... some of the finest photography in America... nature, landscapes, as well as contemporary compositions by students and educators..."
BEST IN MAINE -- FARNSWORTH ART MUSEUM.
"20,000 square feet... 15,000 works. For nearly seventy years, they have exhibited a nationally recognized collection of art from America's greatest artists..."
ARTISTS CAN ENTER FOR 2017 HERE: www.AmericanArtAwards.com
Related
Popular in the Community