When you're sick of those run-of-the-mill hostels where the most exciting thing on the brochure is Spaghetti Wednesdays, you know it's time for a shakeup.
Book one of these unique, weird and just plain offbeat hostel experiences, and your 26-person sleepover will never feel the same again.
Lock a graffitied pod in the Netherlands.
At Lucky Lake Hostel, you'll stay in one of 25 colorfully-painted caravans, those little attachments that people affix to their cars when they move around Europe. They're all arranged in an open circle-ish format with ping pong tables, hammocks, an outdoor kitchen and twinkly lights in the middle.

This photo of Lucky Lake Hostel is courtesy of TripAdvisor
Brave a jail cell in Slovenia.
Hostel Celica is probably the most thought-provoking hostel you'll ever stay in -- it's comprised of 20 former prison cells that have been "renewed" by artists. The building served as a military prison for over 100 years while Slovenia was under socialist rule. Now every room still has a barred metal door, but the insides have been revamped to include paintings and framed sketches. There's also a quiet hangout room called "Point of Peace--" it's the building's only cell without bars which now has six themed "niches," each dedicated to a world religion.

This photo of Hostel Celica is courtesy of TripAdvisor
Chill in a real German castle.
In the 12th century, Stahleck Castle was constructed for the Archbishops of Cologne. Now, it's a hostel for you! Right on the Rhine River, you'll see "a breathtaking view" from your princess chamber.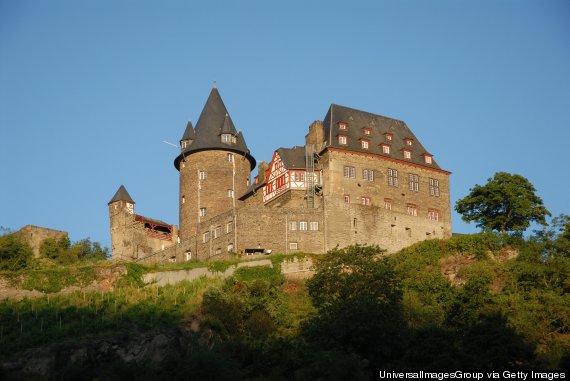 Sleep in a vintage Australian rail car.
"Stay on a train that's not going anywhere" at this hostel built on an old railway platform next to Sydney's newer (and still in use) Central Train Station. You'll be assigned to a cozy vintage rail carriage as your room, but Railway Square YHA's common area -- with computers, foosball tables, and surfboards on display -- looks super-modern.

This photo of Railway Square YHA is courtesy of TripAdvisor
Birth lambs in Mongolia.
You may want to book a trip to Mongolia specifically to stay in Anak Ranch hostel, located on a working ranch in the wide-open plains. You'll sleep in a ger, a Mongolian type of yurt, and wake up for days of milking cows, herding livestock, riding horses to the Russian border, and "getting caught up in delivering baby animals." Meals are home-grown from the farm, and at night you'll "learn to drink vodka the Mongolian way, accepting a proffered glass with honor." ...we'd gladly brave that experience for a view like this.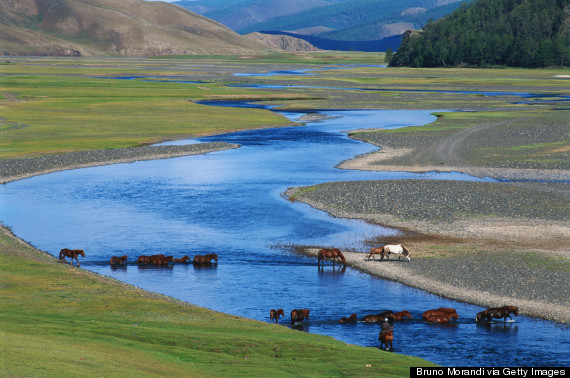 Sleep in a Turkish tree.
Everything looks just a liiittle rickety at Kadir's Tree House on the coast-- but hey, it's a chance to wake up in an actual tree so YOLO. Kadir's feels like Turkish summer camp: the wooden treehouse panels are painted with kitschy travel mantras, you have to climb a ladder to get up to your bed, and there's a "pizza house" that's open all night long.

This photo of Kadir's Tree House is courtesy of TripAdvisor
Watch Berlin float by from a hostel boat.
Every cabin in this "swimming hostel" has its own toilet and shower, and there's a TV room in the bow of the ship. Sit on the roof and watch the sunset over the water, or walk literally steps to the East Side Gallery, the artsiest section of the Berlin Wall. Party in a 150-year-old Canadian jail.
When was the last time you had WiFi access or a dance party in a real Canadian jail? (Who knew Canada even had real jails?!) HI-Ottowa Jail Hostel also has an awesome indoor-outdoor pub where you can meet locals (a hostel rarity), listen to live music and get your mugshot taken.

This photo of HI-Ottowa Jail Hostel is courtesy of TripAdvisor
This photo of Jugglers Rest Backpackers is courtesy of TripAdvisor
This photo of Travellers' Cave Pension is courtesy of TripAdvisor
Dream in Italian "Heaven."
The Monastery Hostel is part of the Franciscan Friars Convent-- the bottom level is decorated with grass and animals (aka a giant plastic bull) to symbolize Earth, and the upper level is painted with clouds to look like Heaven. Travelers admit the place is a bit rustic... but forgoing worldly pleasures might align your spirit, no? At least the monastery has a pleasant courtyard.
Rent every movie possible in Portugal.
If you're a movie person, welcome to heaven. Rivoli Cinema Hostel has 13 rooms, all themed to the film industry (there's a blue-hued Tim Burton room, and a blood-red room with posters from "The Godfather"). There's also a huge DVD library, so prepare your laptop for a marathon.

This photo of Rivoli Cinema Hostel is courtesy of TripAdvisor
Related
Before You Go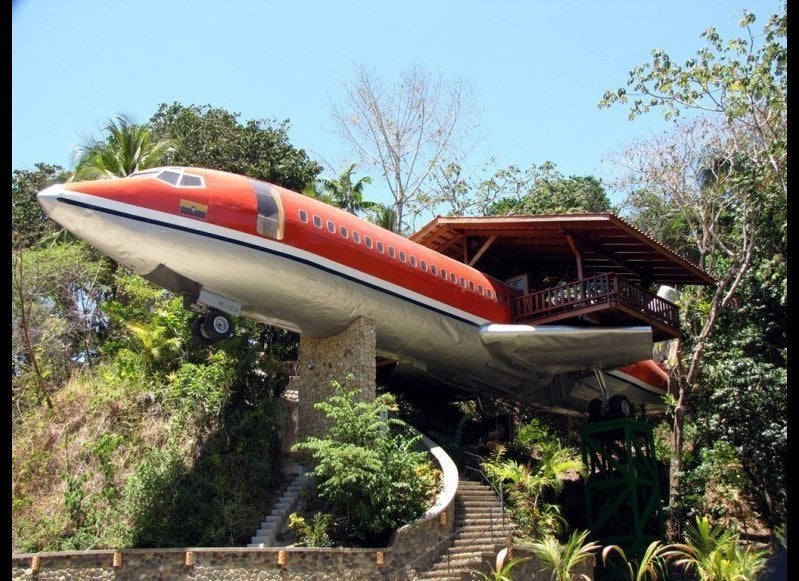 Weird Hotels