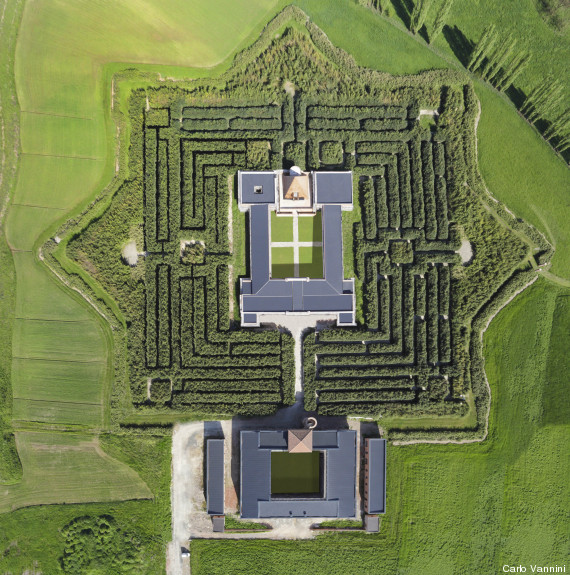 The labyrinth of Franco Maria Ricci (photo: Carlo Vannini)
Bambù the terrier makes an excellent guide. He races around on all fours through the labyrinth, and comes back only when his master Franco Maria Ricci whistles for him. Dressed in a beige trench coat and facing an entrance flanked by enormous hedges created from 25 different kinds of "reeds," Franco Maria Ricci is the owner of this verdant extravaganza. He is 77, but talks and dreams the way a child might, and only turns cynical once: "Do you know why I chose bamboo? Because if I'd built it with boxwood I would have had to wait twenty years to see it finished, and I don't have that kind of time left."
It's a sunny Sunday in the land of the Po River. We're in Fontanellato, just outside Parma, and the minor roads that crisscross this territory between Via Emilia and the Autostrada del Sole, Italy's major north-south highway, are practically deserted. Hawks perch on electric pylons, and the broad fields are filled with elegant herons. Here, surrounded by verdure and silence, Ricci has built the largest bamboo labyrinth in the world. A publisher, bibliophile and visionary, Franco Maria Ricci jokes that "right now I'm just the first. And I like that. I built the biggest one, but you realize of course that soon the Chinese will be here…"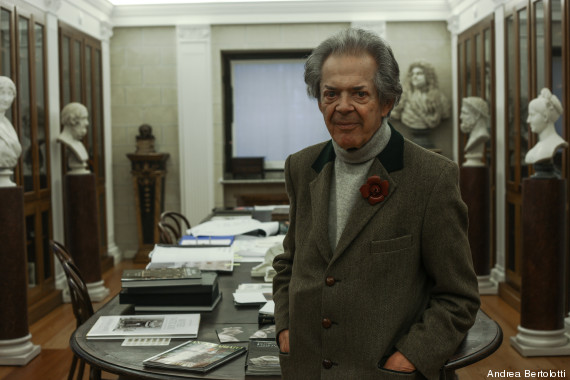 Franco Maria Ricci in his library (photo: Andrea Bertolotti)
Before he takes us on a tour of the green maze he brings us into his library, amid marble statues and fragile artworks, as well as walls covered with a collection of 1,100 volumes in Bodoni typeface. I ask him why he built the labyrinth. Ten years ago he first began thinking about it, then with a Voltaire-esque cry of "leave me alone and let me tend my garden!" he sold his publishing house, FMR (which Ricci is now in the process of buying back), gathered funding and set to work.
"It's difficult," he says, sporting a brooch made of leather shaped like a rose. "You have to hold fast in order to realize a dream. I got the inspiration from my writer friends Borges and Italo Calvino. The labyrinth is a symbol, a state of beauty."
"It took a long time. Politicians weren't that helpful, but --"
Here his wife Laura interrupts him. "Do you know -- we get requests for information all the way from Australia, but it seems like here in Italy they don't care much for what we're doing."
VIDEO: Inside the labyrinth
Yet the Masone Labyrinth is a project that could potentially attract thousands of visitors and create "at least twenty jobs." Ricci's foundation was created to collect artwork, books and host exhibitions, but as he says, "The labyrinth is what will bring people here, a desire for something new. The thought of losing oneself and finding oneself again."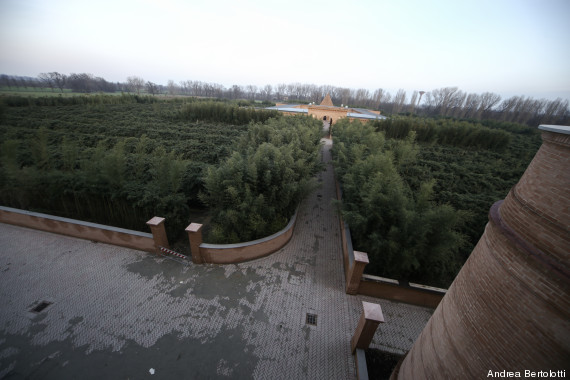 La Masone: view from above (photo: Andrea Bertolotti)
It's a seven-hectare garden built around the main foundation building, a pale-colored structure topped by a pyramid. When asked if the whole affair isn't a little overly Masonic, Ricci smiles. "Yes, I can see how it would remind you of that. But in reality I love it because it's a symbol of secularism. Even though it's creating something of a headache with the bishop…"
The pyramid hosts a chapel entirely plated with gold inside, where people will be able to hold marriage services.
"But for the moment that project isn't exactly looked upon favorably."
Below the pyramid there are elegant white rooms filled with sunlight that are destined to host different structures: three restaurants (a bistro, an eatery serving local cuisine, and a bar), a large dance hall, several rooms for guests, a bookshop and convention areas. Then there are the exhibition spaces. "We'll start with a temporary exhibit of Ligabue's works, then we'll see. My idea is to exhibit art, statues and books in the same areas where young people, researchers and bibliophiles can gather together to work."
While Ricci shares his passion for these territories around the Po River and the "mystery" of the labyrinth, the little dog Bambù runs off toward the entrance to the maze. The hedges are high, the path a little muddy, and very little light filters inside. People have to orient themselves using footsteps and listening to the voices of other people. Bambù, on the other hand, has no difficulty at all.
The first time you visit it seems easy to get out. But all the hedges are the same and there are very few points of reference; the only thing that helps visitors figure out which way to turn is the width of different leafy corridors.
It's easy to imagine how difficult it might be to get all the visitors safely out in the evening. I get lost in the labyrinth, then follow Bambù around for a little while, and finally Laura appears, pointing toward the exit. "It's like a treasure hunt." Ricci already found his treasures some time ago: when we return he is standing in the library, caressing a book cover, ready to open it and explore its contents with the eyes and curiosity of a child.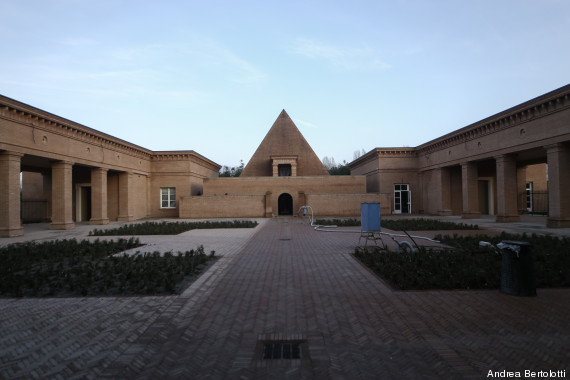 The pyramid: a golden chapel where you can get married (photooto: Andrea Bertolotti)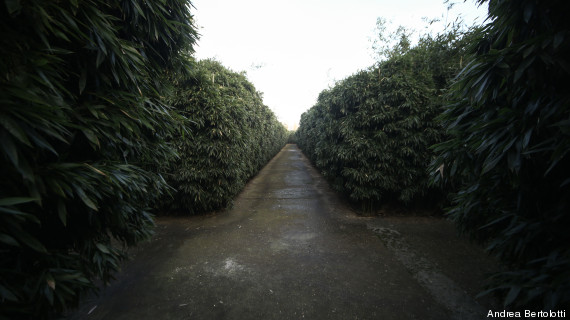 Inside the bamboo corridors (photo: Andrea Bertolotti)
When to go: The labyrinth will open gradually between May and June 2015
Cost: Roughly 15 euro per ticket. 10 million euro have been spent so far to build "the largest bamboo labyrinth in the world," extending over seven hectares. In strada Masone 125, Fontanellato, Parm.
Artworks:Over 5,000 square meters of cultural spaces destined for Franco Maria Ricci's art collection (around 500 artworks from the 1500s through the 1900s), and a library dedicated to the most illustrious examples of typography and graphics, including many works by Giambattista Bodoni and Alberto Tallone's entire artistic output.
Circuit:The labyrinth has been included in the castle tour circuit of the Ducato di Parma and Piacenza.
Exhibitions:The first exhibition will showcase artworks by Ligabue. At the moment, many of the other artworks destined for the labyrinth complex are on display in Lisbon.
Structure:A bookshop, sales points for local products, a bistro and restaurant. Rooms available for overnight stays, convention areas, a dance hall and a chapel in which couples will be able to hold marriage services.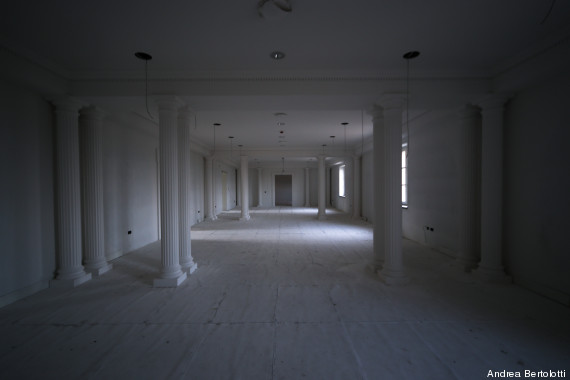 One of the rooms dedicated to exhibitions (photo: Andrea Bertolotti)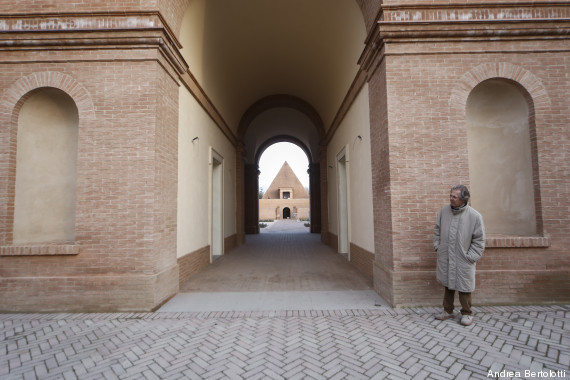 Entrance to the Masone (photo: Andrea Bertolotti)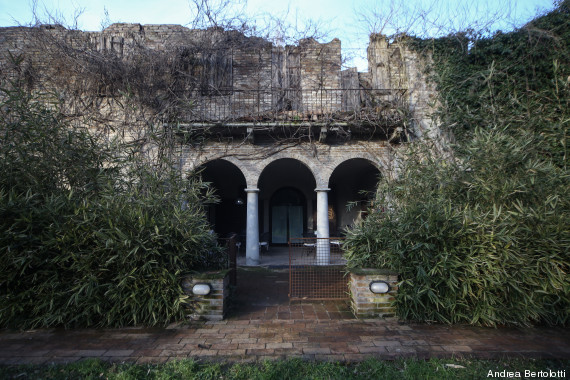 Casa Ricci, just steps from the labyrinth (foto: Andrea Bertolotti)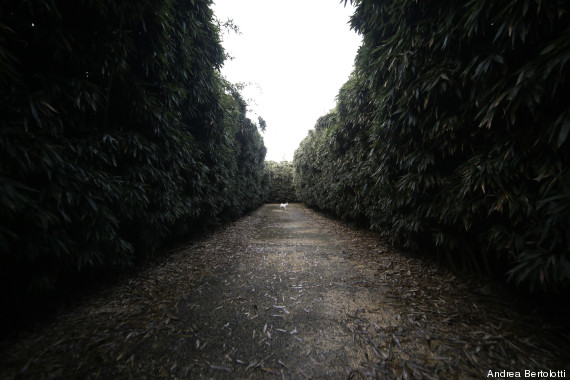 Bambu the dog runs in the maze (photo: Andrea Bertolotti)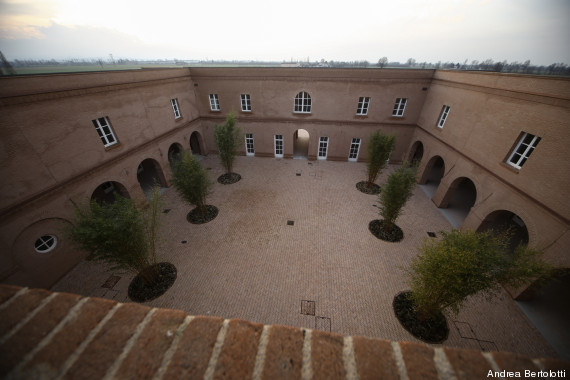 The inner courtyard of the Foundation (photo: Andrea Bertolotti)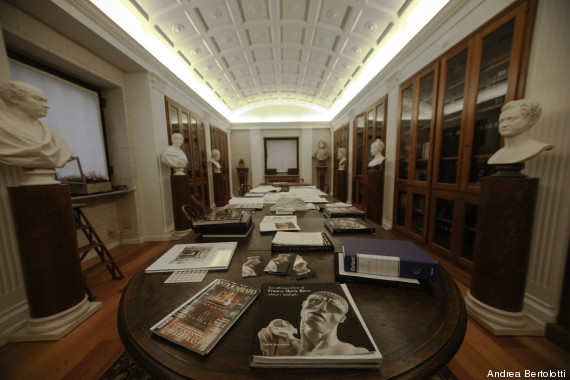 Interior of the Ricci house (photo: Andrea Bertolotti)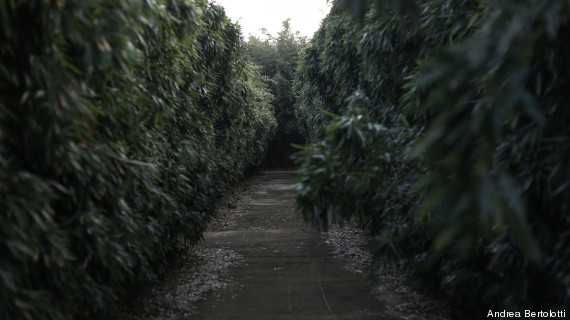 Inside the labyrinth (photo: Andrea Bertolotti)
More images of the Ricci labyrinth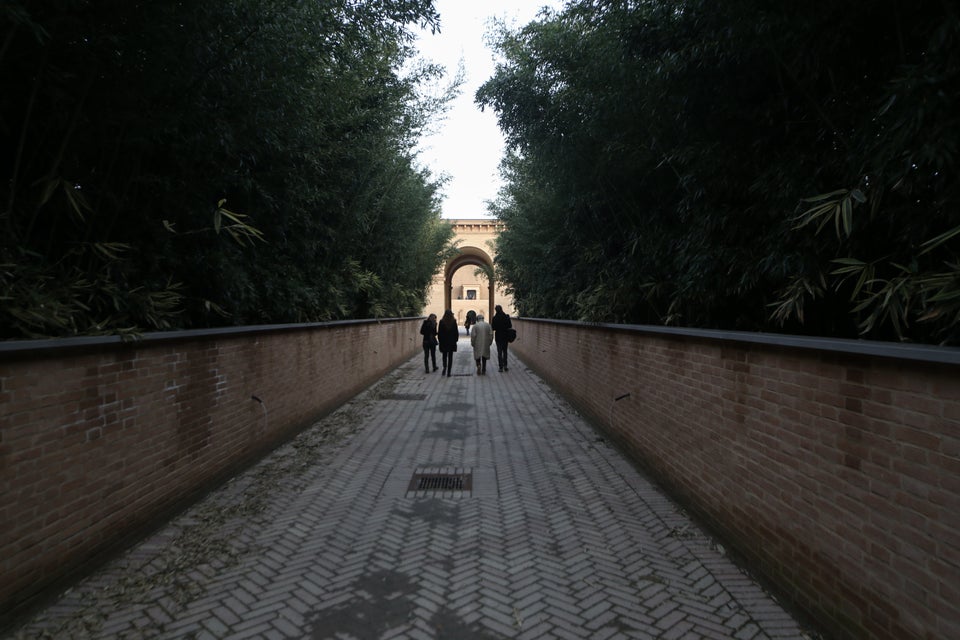 Nel labirinto di Franco Maria Ricci
This post originally appeared on HuffPost Italy and was translated into English.
Support HuffPost
A No-B.S. Guide To Life
Related
Popular in the Community