Among summer's classic thrills, there's nothing quite like a cruise in a convertible -- unless you're hundreds of feet above the trees.
Meet the Stanserhorn CabriO, the world's first convertible tram. Its roofless deck is quite possibly the most exciting thing to happen to tram lovers for decades. Acrophobes need not apply.
By tram, we mean cable-suspended cabins that soar through the air (as opposed to the colloquial European term for light-rail and streetcars). Call it a cable car, call it a gondola, call it a ropeway, aerial tramway, or teleférico -- we just call it awesome.
"Trams often give you a perspective of the world unlike any other," says Nicholas Chu, director of research at the Gondola Project. On your next trip, why not broaden your horizons with a ride on one of these trams, from the mountains of Japan to the seaside splendor of Croatia.
--Justin Ocean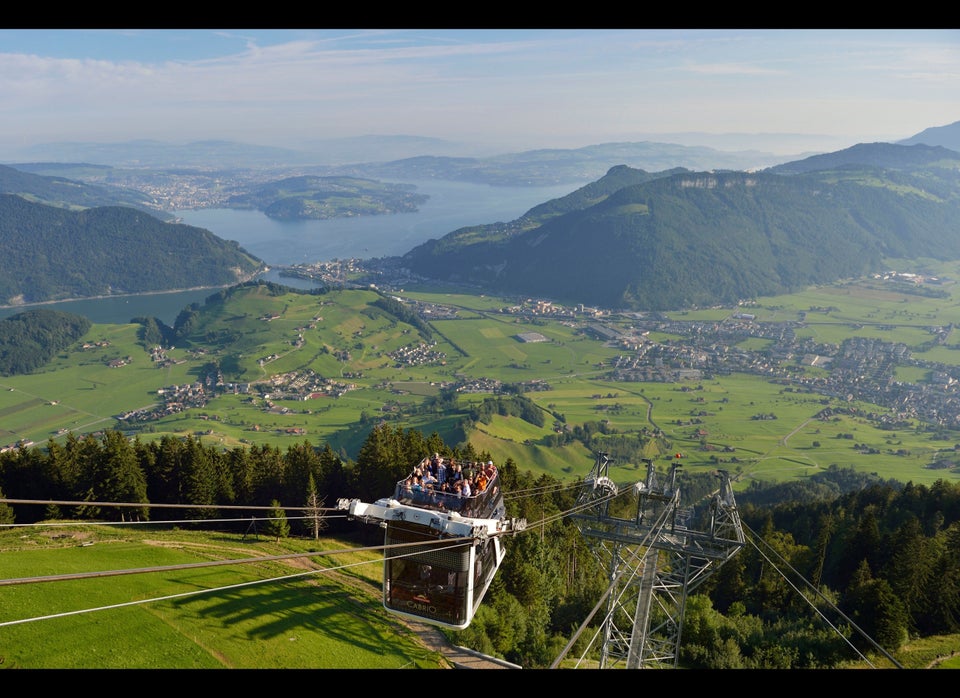 World's Coolest Tram Rides (PHOTOS)
Related