The bikini, made most famous by automobile engineer-turned-swimwear designer Louis Reard, turned 71 on Tuesday. Knowing it would blow up in the press, he named his skimpy two-piece design after a United States nuclear testing site.
Here's his very first bikini in all its teeny, tiny glory: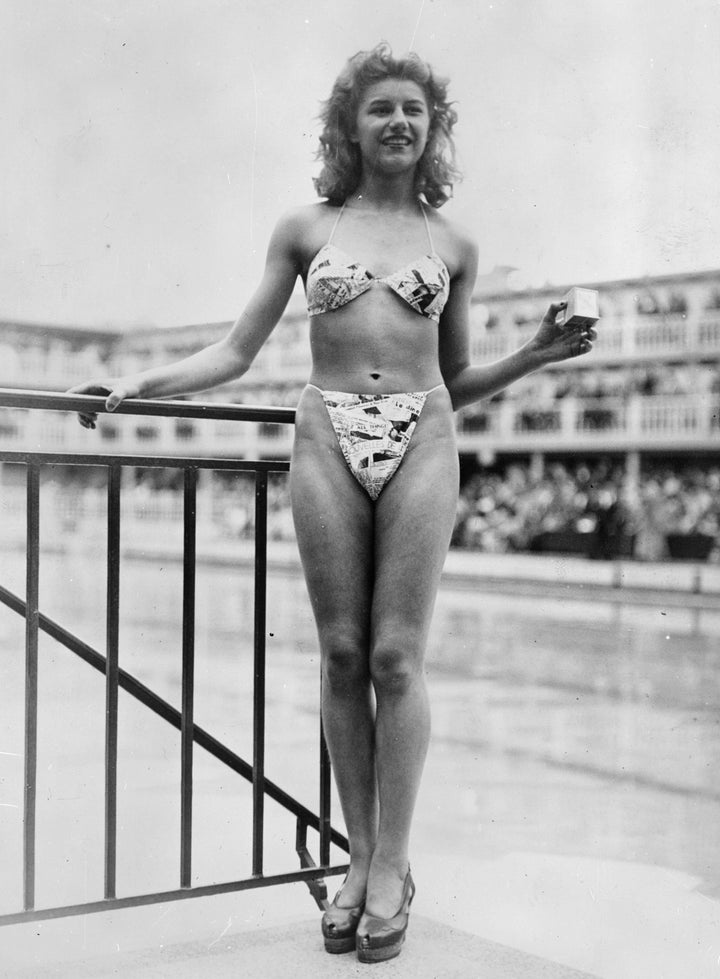 As the story goes, Reard had trouble finding a model willing to wear his risqué suit, which was made from just 30 inches of fabric. So he hired Micheline Bernardini, an exotic dancer, to do the honors.
She posed in the headline-making, newspaper-printed suit, holding a tiny box the suit could fit inside.
There have been plenty of iterations of the two-piece bathing suit over the years, many teenier than this one.
But Reard reportedly felt there is one main criteria that makes a bikini a bikini. A swimsuit doesn't qualify, he said, unless "it could be pulled through a wedding ring."