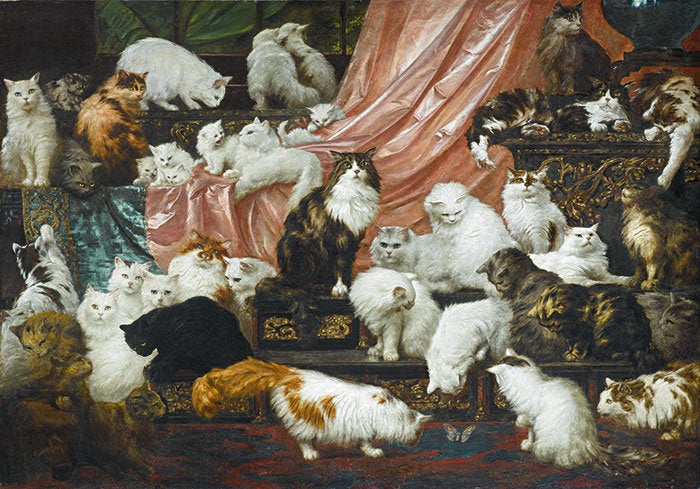 The massive painting is six feet tall, eight-and-a-half feet wide, weighs 227 pounds, and features 42 felines. If you think that's a lot of cats (you'd be right), consider the fact that they're just a small fraction of the 350 owned by San Franciscan millionaire Kate Birdsall Johnson, who commissioned the painting.
Johnson, who it's safe to say was the ultimate cat lady, lived with her furry friends on a 3,000-acre farm near Sonoma during the turn of the century. She hired an entire staff whose sole purpose was to care for the pets, and her will stipulated a gift of $500,000 to guarantee their continued care.
When Kahler, who was best known as a painter of horse racing scenes, was commissioned to complete the work in the late 1800s, he had never painted a single cat in his life. To resolve this deficiency, he completed several sketches of each feline to become acquainted with their individual personalities and mannerisms. Sotheby's estimates that My Wife's Lovers took him three years to complete. The title was bestowed upon the work by Johnson's witty (and remarkably patient) husband.
In 1949, Cat Magazine glowingly referred to it as "the world's greatest painting of cats."
Though the buyer of the work is unknown, we think it's probably safe to assume they're a cat person. At $19,666 per cat, you'd have to be.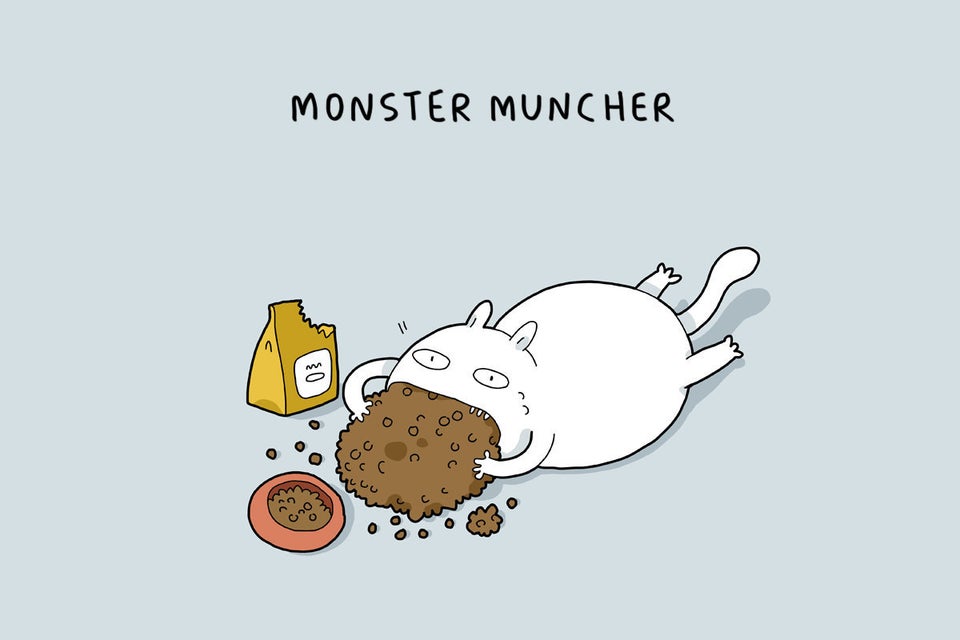 12 Types Of Cats
Related
Popular in the Community