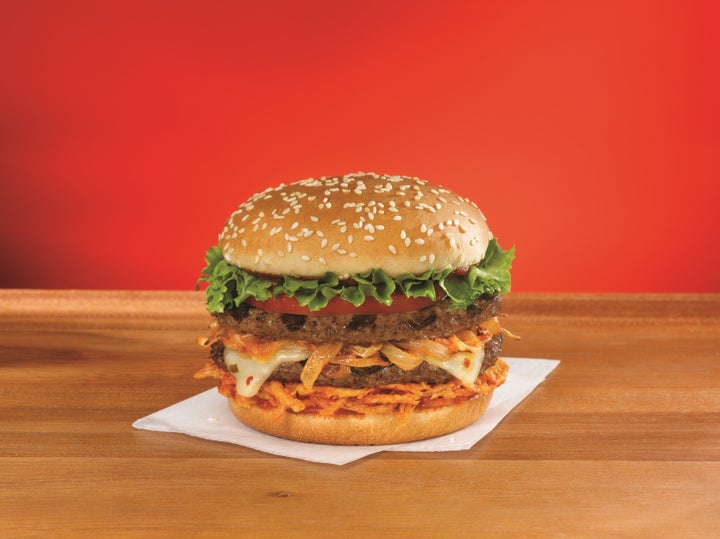 The ghost pepper falls somewhere between 855,000 and 1,000,000 on the Scoville scale, which means it's about 300 times hotter than a jalapeno. Spicy enough that people attempt to eat it, and often end up quite sick and uncomfortable.
Red Robin, the 460-location burger chain, is rolling out two new burger items that feature the ghost pepper starting June 26. It is the first national casual dining chain to use the record-holding pepper. Brave diners can choose from two options: The Fiery Ghost style contains a ghost pepper sauce, fried jalapenos and pepper jack cheese. The Cry Baby style, features crispy onions straws tossed in sriracha dry seasoning with more onions sauteed in Cholula hot sauce, plus jack cheese and ghost pepper ketchup.

"The culinary world has really embraced the chile pepper in a number of ways across the American dining landscape, and we are very excited to offer our guests two distinctly-Red Robin approaches to one of the world's hottest chiles, the ghost pepper," said Dave Woolley, executive chef of Red Robin, in a press release.


CORRECTION: According to a February 2012 report, the ghost pepper may no longer be the world's hottest pepper. That "honor" now goes to the Trinidad Moruga Scorpion.

Related